Improving Your Home's Air Quality
Tired of all the molds and nasty-looking wet stains on your walls and ceilings? You might need more than just scrubbing—what you need is a dehumidifier to balance the humidity inside your home and remove excess water to prevent rot and build-up of molds, odor, and even dust mites.
Our AirMama Mini Dehumidifier is the best solution to improve air quality and create a comfortable and healthy living environment for you and your family. There's no need for traditional chemical absorbents that are harmful to your health to maintain your home's humidity at a desirable level. With AirMama, you can easily get rid of humidity build-up with just one click of a button and ensure your home is safe against nasty molds and dust mites.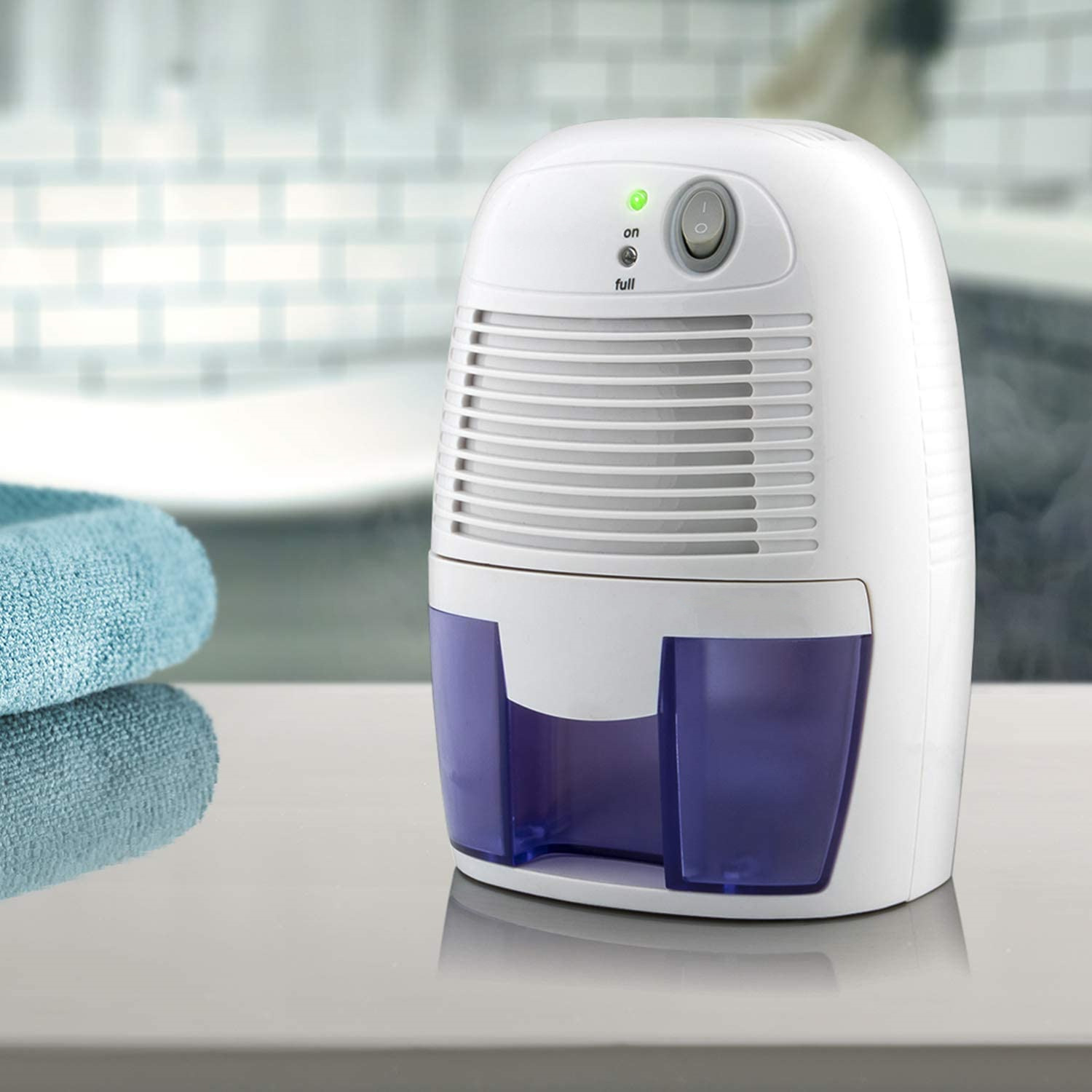 Features:
Small Mini Dehumidifier with 500ml Capacity Tank: Our AirMama dehumidifier is designed to be portable so that you can easily move it across every room in your home that requires dehumidification. It comes with a 500ml water tank capacity, which is enough to balance humidity without draining frequently.
Upgraded Dehumidifiation Features: Unlike other brands, our mini dehumidifier comes with upgraded features that ensure it effectively removes excess air and improves your home's air quality. That means no chemical absorbent is required, too!
Perfect for Small Rooms: Our design fits an area of about 215 sq·ft apartment and works better in rooms with RH85% condition.
Ultra-Quiet Performance: Our AirMama dehumidifier is designed to work silently in the background, giving you peace of mind when relaxing at home.
Full-Water Indicator: There's no need to keep your attention on the device when dehumidifying your home. AirMama will automatically shut off when the water level reaches its capacity and notify you to drain before working again.
Effectively Removes Excess Water—Safely and Quietly
AirMama is trusted by millions of families. A powerful dehumidifier that removes up to 9 ounces of water per day in areas up to 215 square feet or 2200 cubic feet—without noise or hazard. It cleans the air in your environment and prevents molds, dust mites, mildews, and other issues that can harm you and your family's health. With AirMama, you can control humidity with just one press of a button, and you can leave it working on the sidelines without worrying about overflow—thanks to its auto switch-off that indicates maximum safe capacity.
Controls humidity in just one press of a button
Say no to chemical absorbents that are hazards to your health
Quietly works on the sidelines without bothering your daily activities
Effectively removes excess water in your environment to prevent molds, dust mites, mildews, and other issues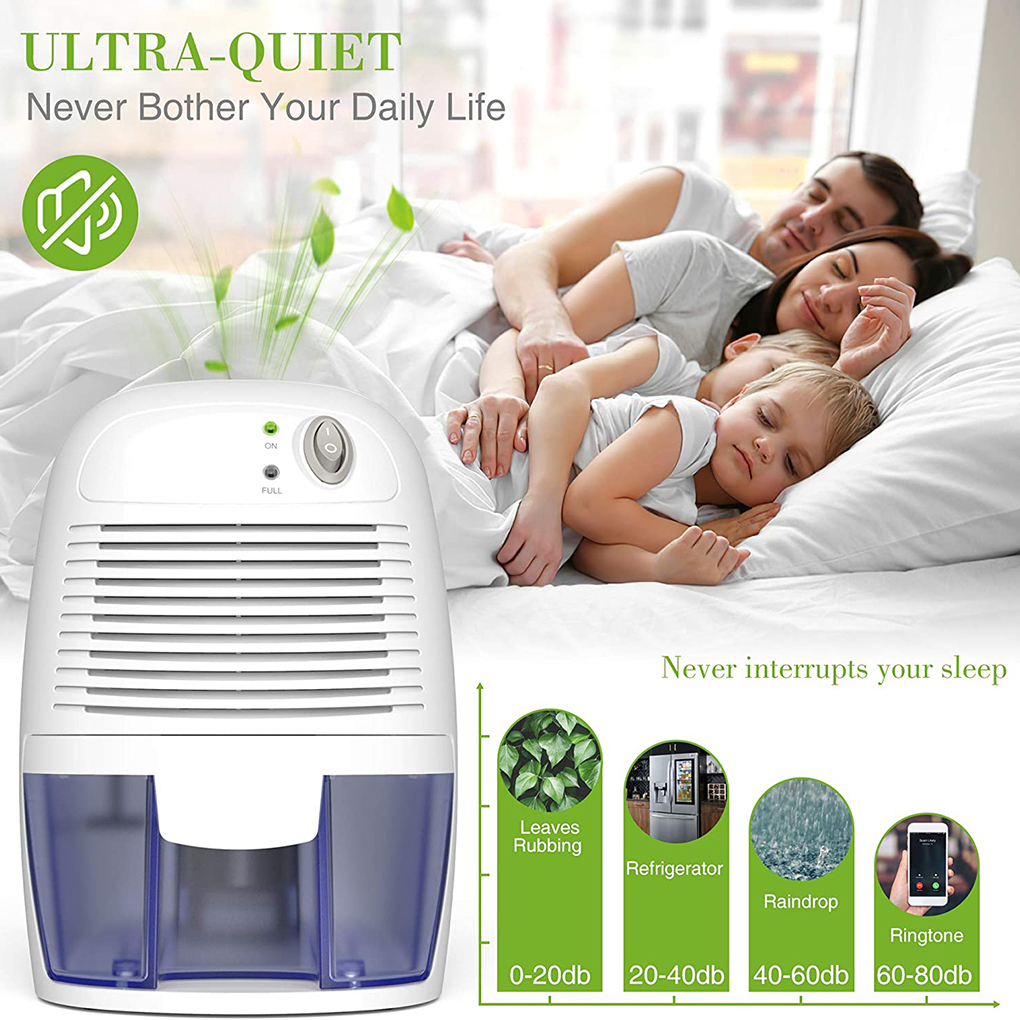 HOW TO USE IT?
When the water tank is full, remove it from the dehumidifier, pull the plug out and empty it into a sink or drain via the easy-to-use water outlet. Then, place it back into the dehumidifier and switch it on again.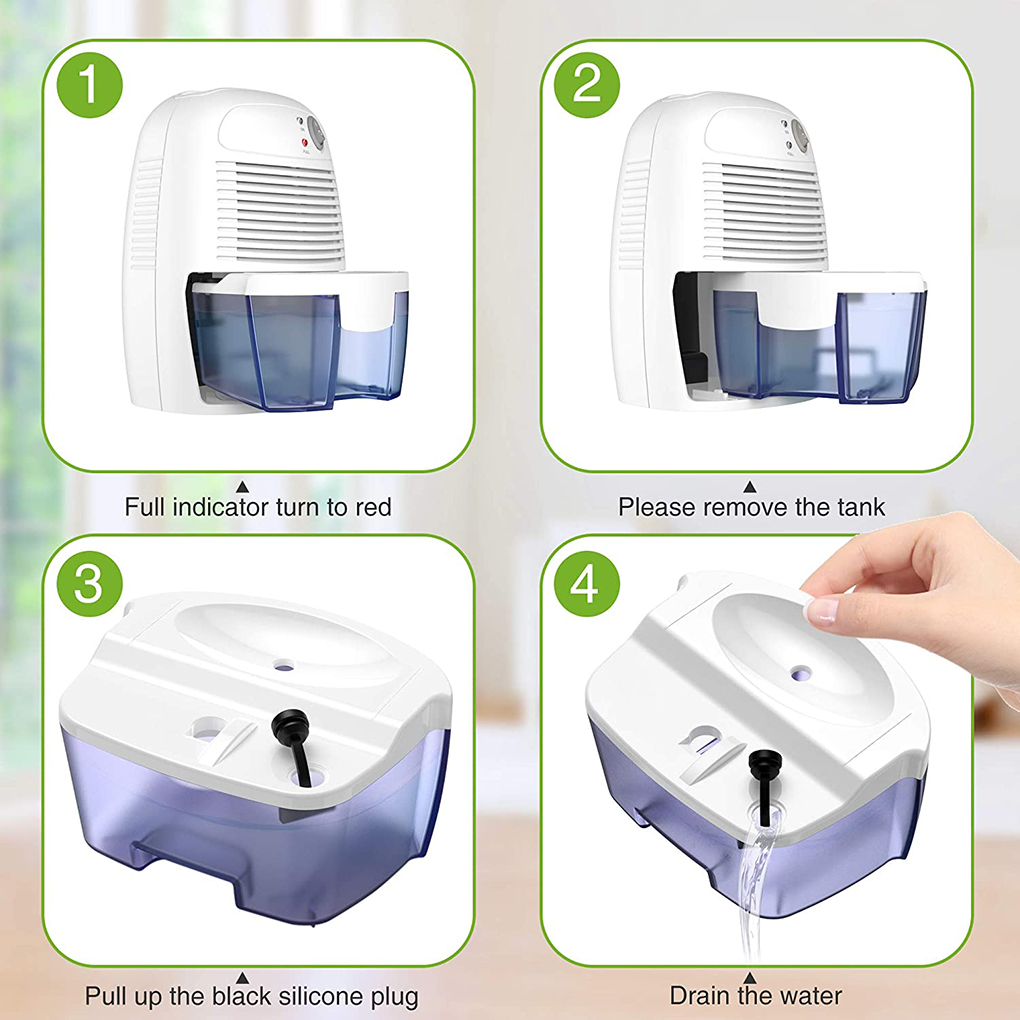 The All-Around Dehumidifier
Perfect for high humidity in your home, kitchen, bathroom, bedroom, basement, RV, trailer, garage, closet, cabinet. Like all mini dehumidifiers, the optimal operating temperature is 59-86°F.