Bring The Elegance of French-Inspired Dining Table Arrangements with This Luxurious Gold and White Stainless Steel Flatware Set
It's time to bring that French-feel to your dining table style!
If you are looking to enhance your dining experience, look no further. The OuiBest French-inspired flatware set is marked by both looks and function. In each utensil, you will see precise workmanship, and careful finishing. Durability-wise, you cannot find anything better – made from 100% high-quality stainless steel, the silverware has exceptional resistance needed for everyday use.
Defined by sleek lines and an elegant matte finish, our colored utensil sets are the perfect balance of form and function. French silverware is a timeless must-have for every household. Enjoy your dinner in style with this exceptional, modern cutlery set.
Made from 18/10 stainless steel, you can be assured that the OuiBest is made to last!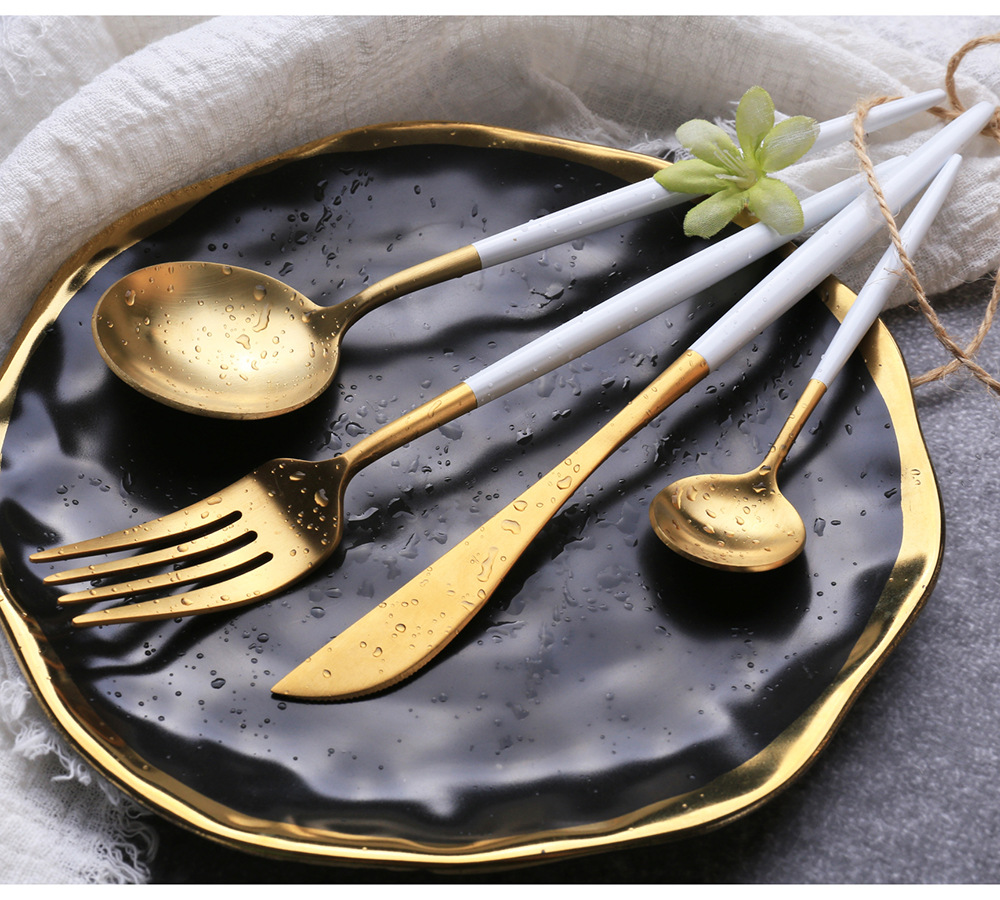 OuiBest Flatware Set Features
Made with the most durable metal in the market. The OuiBest is made to be long-lasting. Fashioned from stainless steel, you will be able to use the OuiBest for years.
Dishwasher safe: Easy to clean. However, we suggest washing with hand in order to preserve the color for a long period of time. Check the care guide for details.
Extremely Durable: Titanium-plated 18/10 stainless steel with resin painted handles (non-toxic and safe coating) that provides additional resistance to corrosion and rust and provides long-lasting protection
High Quality: French cutlery is sturdy and long-lasting due to the high-quality materials used. The color of utensils does not fade with time.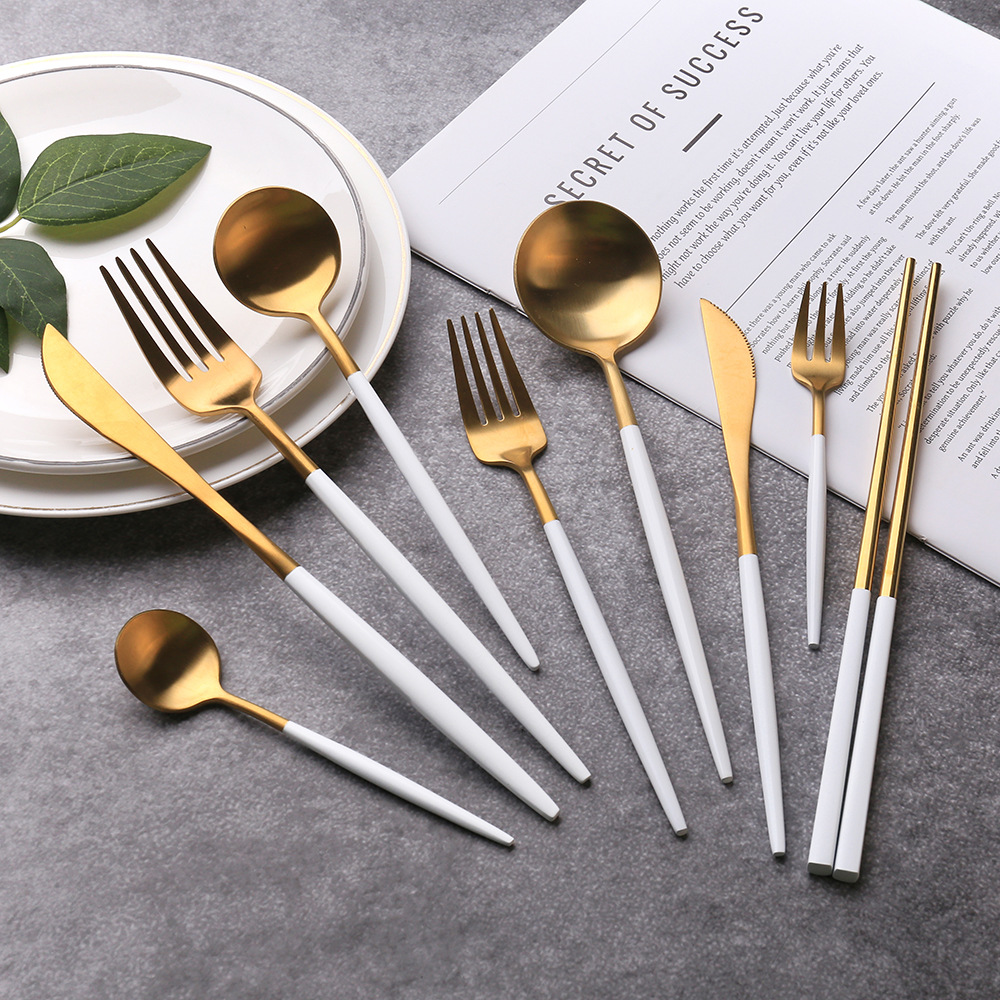 Flatware Care Guide:
While we have customers who wash this flatware in dishwashers with no issues, we cannot guarantee that the dishwasher would not affect the exterior finishes as there are various factors involved (eg. type of dishwasher, dishwasher detergent, etc.). As such, it is recommended to only handwash the flatware so as to preserve the exterior as well as possible. However, if you use the dishwasher, please wash the flatware at a temperature lower than 104°F / 40°C. Too high temperatures can result in a chemical reaction and cause the coating to fade.
What is Included?
1 X Dinner Fork
1X Dinner Knife
1 X Dinner spoon
1 X Tea spoon
1 X Dessert Fork