Give your baby the feeling that he's under the sea! With characters inspired by the Disney film Finding Nemo, Oceanix play mat will give you the best high-quality mat that your little ones will surely love.
Aside from its eye-catching design and multi-sensory toys, it also has soft and smooth textures safe for your babies. You can also opt to detach the hanging toys and play with your kid while listening to the 20+ minutes of ocean-themed melodies. In addition to all the great stuff this playmat can offer, it also comes with illuminated magical lights from the stingray canopy. So, what are you waiting for? Grab this cute Oceanix play mat, now!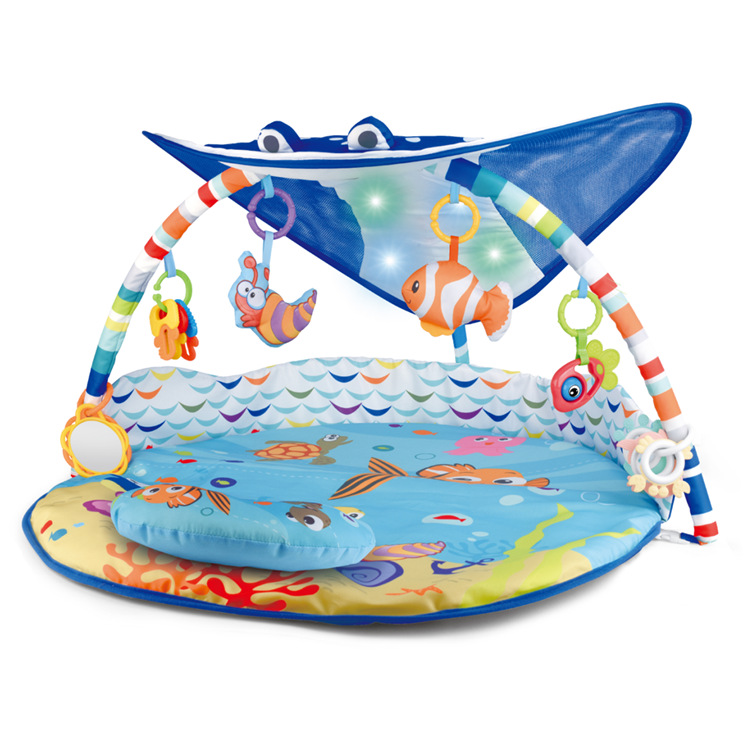 Play under the magical sea with Nemo & Friends- Let your bundle of joy experience what the ocean looks like and what they can see under the sea!
20+ minutes of ocean-themed melodies- Stimulate your kid's hearing capabilities by letting them listen to these amazing melodies from this playpen.
Multi-sensory toys based on your baby's favorite character– Sensory toys such as the most loved clownfish, Nemo, and its cute friends will entertain your little tyke for hours.
Play with the Dory finger puppet– Detach and play with the hanging toys that come with this play mat.
Mr. Ray's canopy illuminates with magical lights– Aside from the multi-sensory toys, let your baby enjoy the lights that are attached to the sting ray canopy.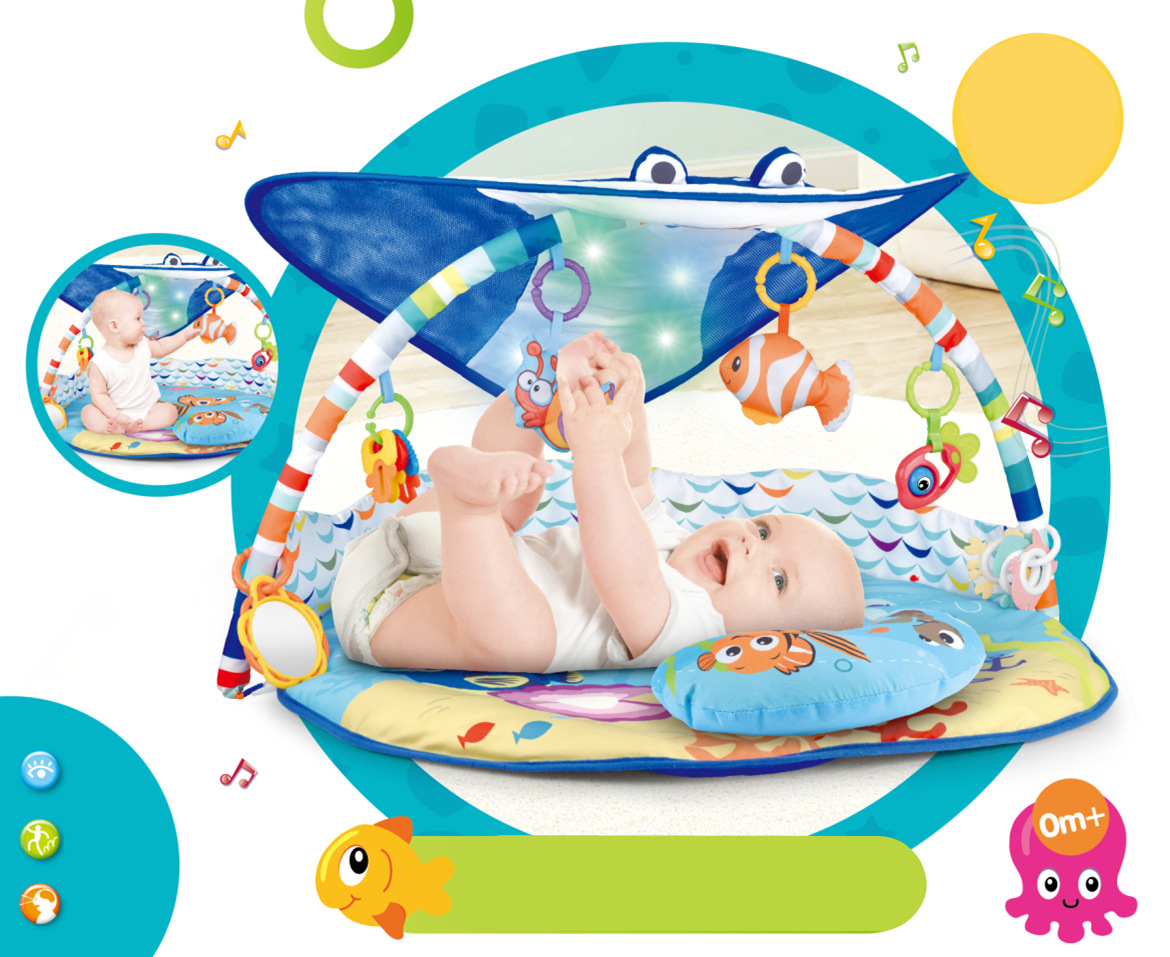 Baby will be filled with wonder and joy on this Finding Nemo-inspired activity gym playmat that features a light-up canopy, multi-sensory toys, and other designs like the school teacher, Mr. Ray.
Dimensions (in): 32.0″ x 36.0″ x 18.0″
Assembly Required: Yes
Batteries: 3 AA Batteries Required; Not Included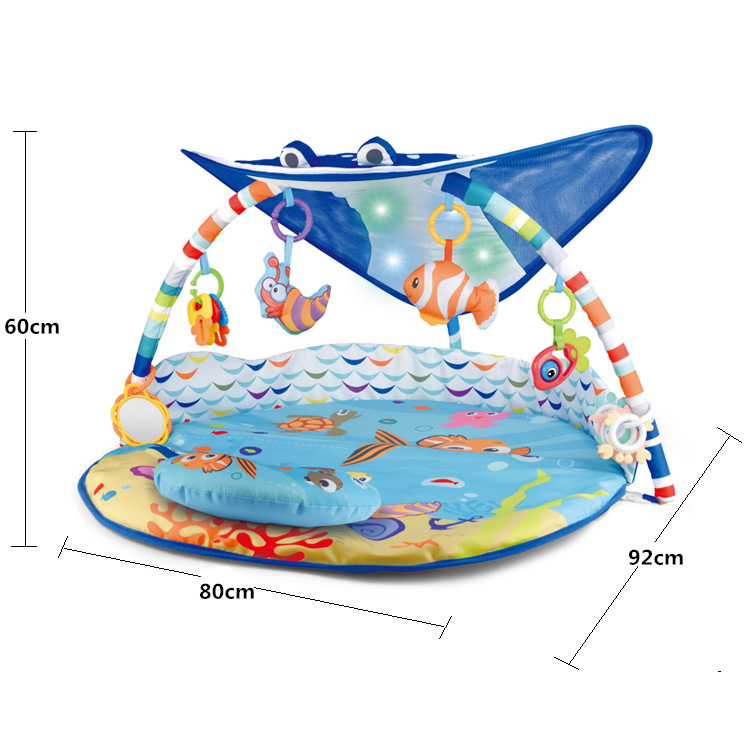 Instructions & Care
Mat is machine washable