Are you looking for a cute play mat the as your cutie baby? Well, look no further and get this CutieMat now!
CutieMat is an activity playmat that is designed for kids of multiple ages. It has a soft, smooth, and comfortable mat that is great when lying, crawling, and playing. It also comes with a piano equipped with multiple keys with corresponding melodies that stimulate your baby's hearing and brain. It also has five vivid ornaments with rich and pastel colors that will attract your tot's attention and cultivate their imagination.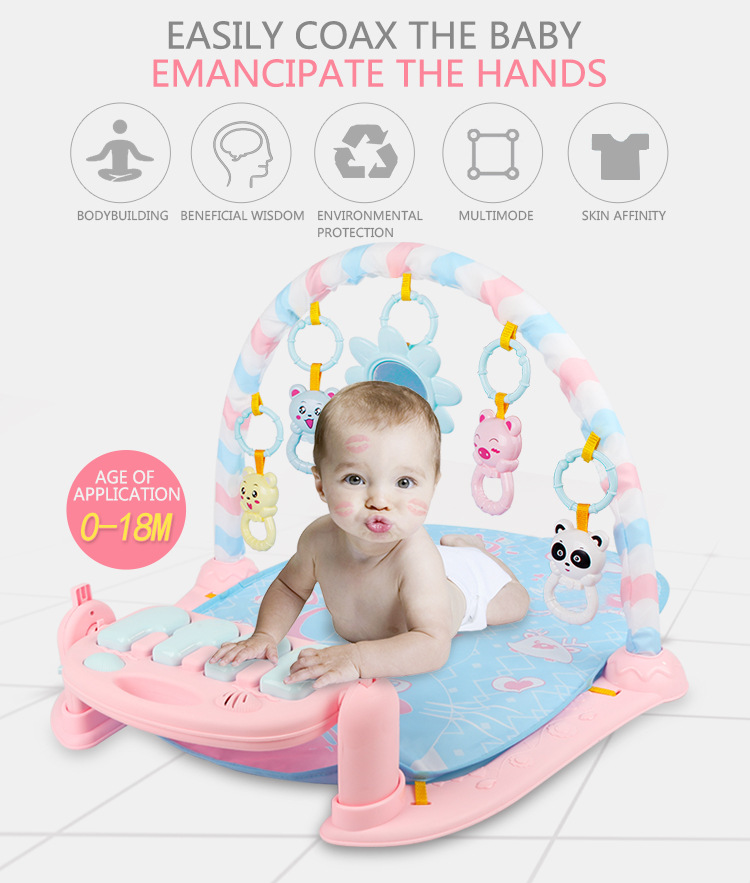 Specifications
Color: Green/Blue/Pink
Size: 72*62*42.5CM
Material: ABS + PTNet
weight: 1.7 lbs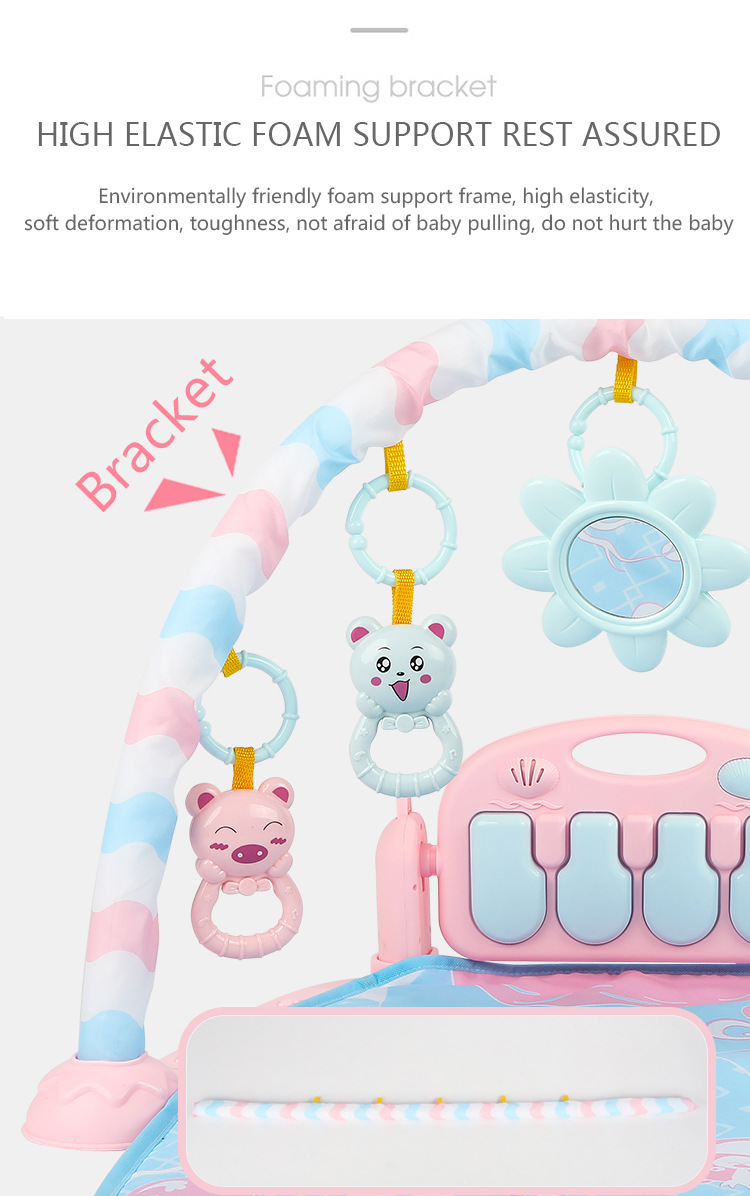 Key Features
Diverse Ways of Use:

Cutie mat is suitable for ages 0-18 months. Its bubble pillar and toys are detachable and you can use the mat as a mat for strollers or any kind of surface. 

Develop Baby's Limbs & Brain:

Its piano keys have different music and colorful lights that stimulate your child's senses, especially their visual and hearing. At the same time, its cartoon pattern and toys promote cognitive development. A great product that promotes coordination and encourages movement from your infants. 

Multifunctional & Adjustable Piano:

Comes with a multifunctional piano that can be switched to various modes, melodies, notes, and sound effects. Additionally, its 360 ° adjustable design makes it ideal for baby movement. 

Soft Texture Mat & Removable Pendants:

Made of premium materials, this mat is durable and soft for a comfortable touch, allowing your baby to play freely on it. The play mat also comes with 5 hanging toys, including 4 adorable animals and a mirror. 

Safe Material & Stable Structure:

Crafted of high-quality foams and fabrics with fine and smooth touch, the play mat is secured and environmentally friendly – will not hurt the baby's skin. Its ultra durable sponge column provides better stability for the baby. This mat has been fully tested with ASTM to ensure safety and reliability.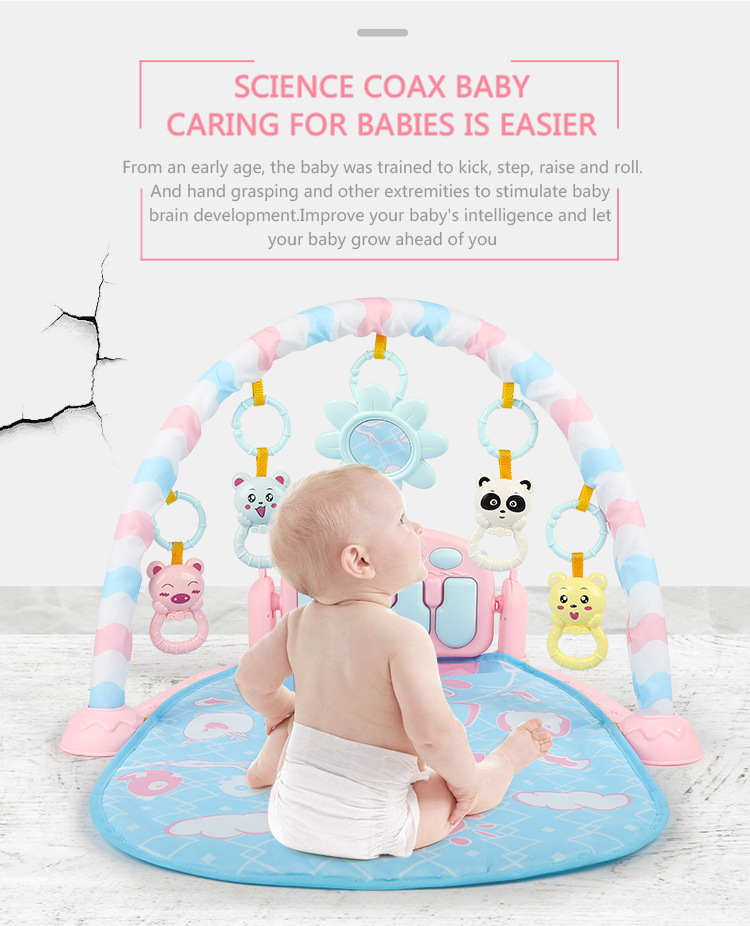 Don't hesitate to buy this!
Safe and environment-friendly material with ASTM certifications.
Meet baby's a variety of recreational needs, like lying down, crawling, and sitting to play.
Removable cushion, pendants, bubble pillar, and piano for easy carrying and storage.
Various notes, sound effects, and melodies can be switched freely.
Equipped with 5 cute pendants to attract babies.
Promotes baby's brain development, exercises limbs' strength.
Diverse and gorgeous colors help develop baby's color recognition.
High-quality kid-friendly textured mat for a comfortable touch.
Perfect for baby room, bedroom, playroom, and nursery.
Suitable for babies over 0 years old.
Easy to install and clean.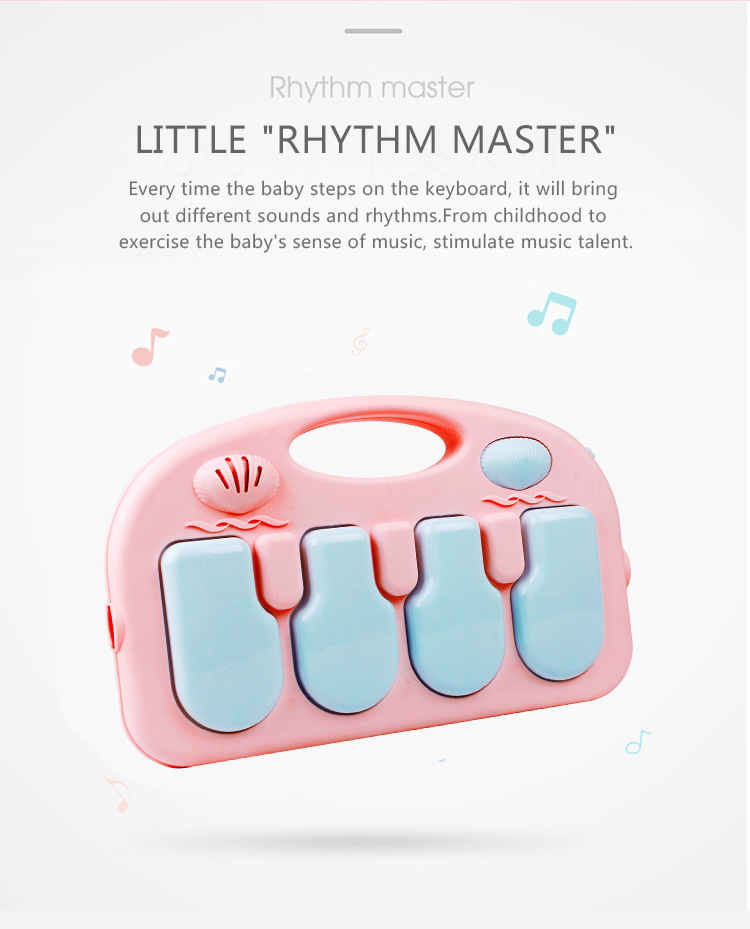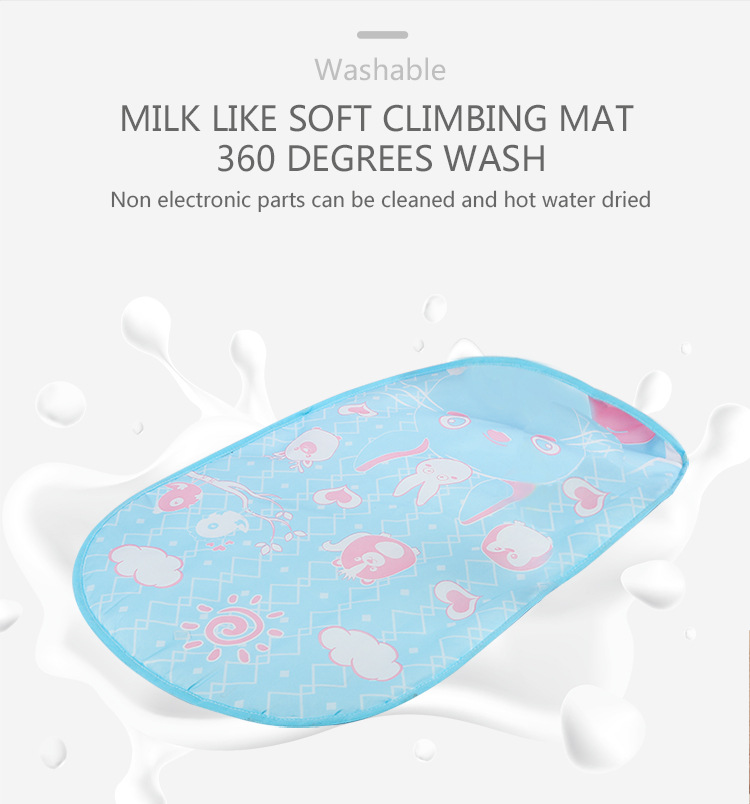 Package includes: