Sleep more soundly every night with the NightCap Striped Mushroom Glass Desk Lamp!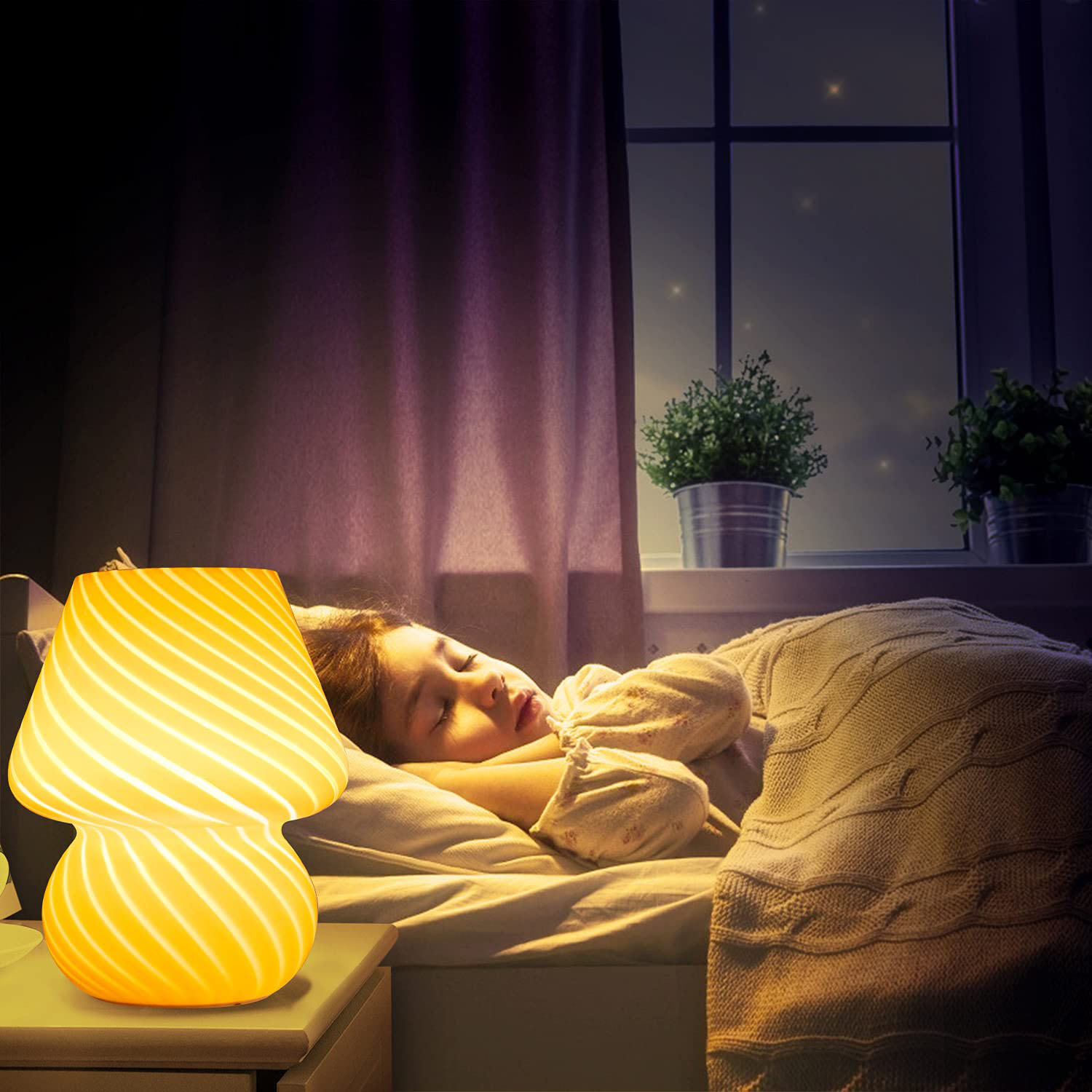 This lovely glass mushroom desk lamp is just perfect for creating a more relaxing environment in your bedroom or in your little ones!
It emits a soft glow and features an adorable mushroom-shaped design with an open, angular top and bulbed base. The entire body is made of glass in a stripe pattern for a fresh effect.
The NightCap is compact, fluorescent compatible, and will surely be your new bedtime essential. Adults will love it. Kids won't be able to go to sleep without it.
Features
Vintage Striped Mushroom Design. This shape and pattern have been widely popular as home decor since the 70s and have carried on till the modern day.
Quality Frosted Glass Material. This desk lamp is created from premium natural frosted glass and expertly hand-blown with enhanced streamlined stripes.
Dimmable To Set The Right Mood. You can choose between three color temperatures—cool white, warm white, and low light modes—for a relaxing evening.
Simply Plug And Enjoy. The NightCap is easy to use, USB rechargeable, and even doubles as a power bank to charge your electronics.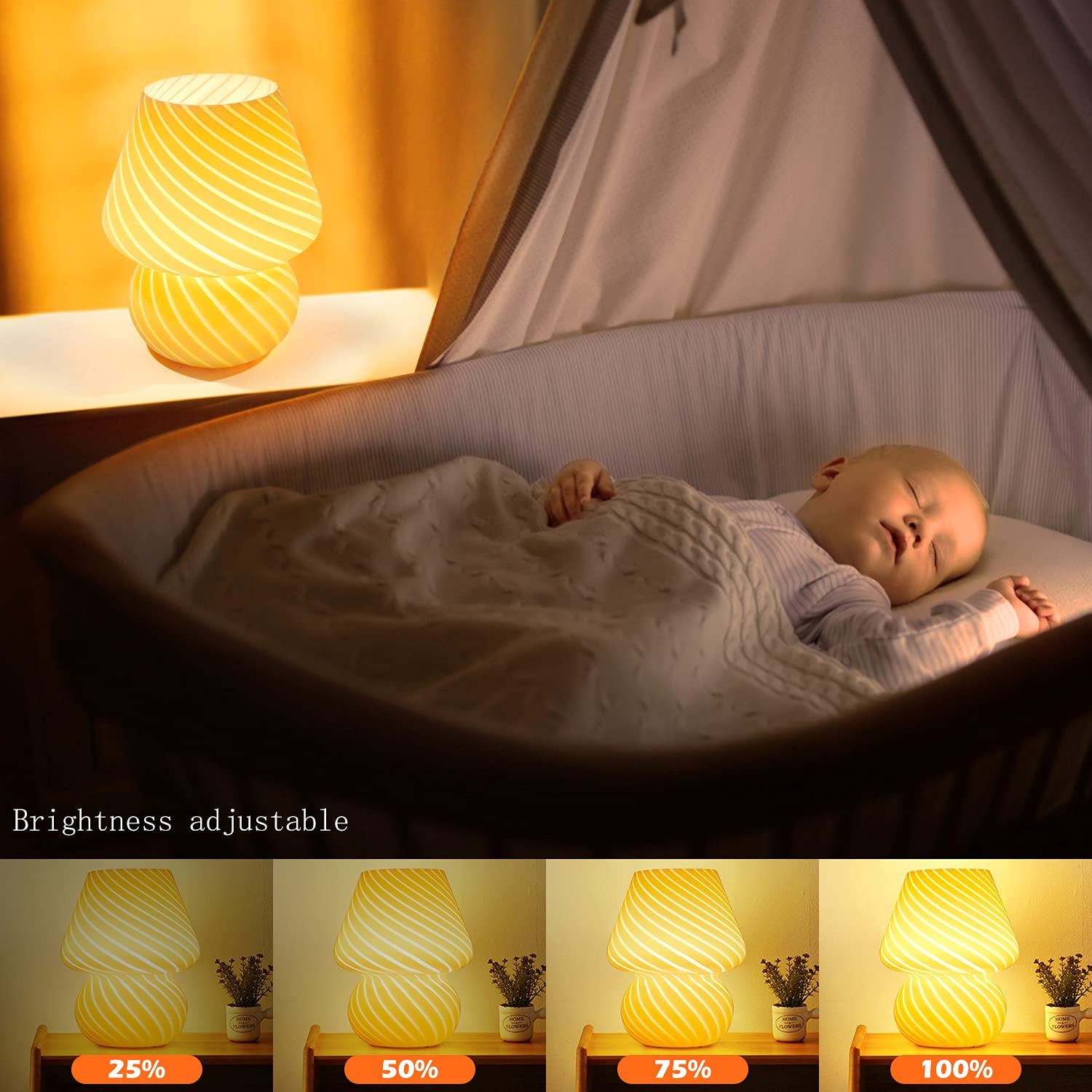 Package Inclusions