Create the Perfect Dining and Unwinding Ambiance With the SHROOM Opulight Touch Mushroom Table Lamp!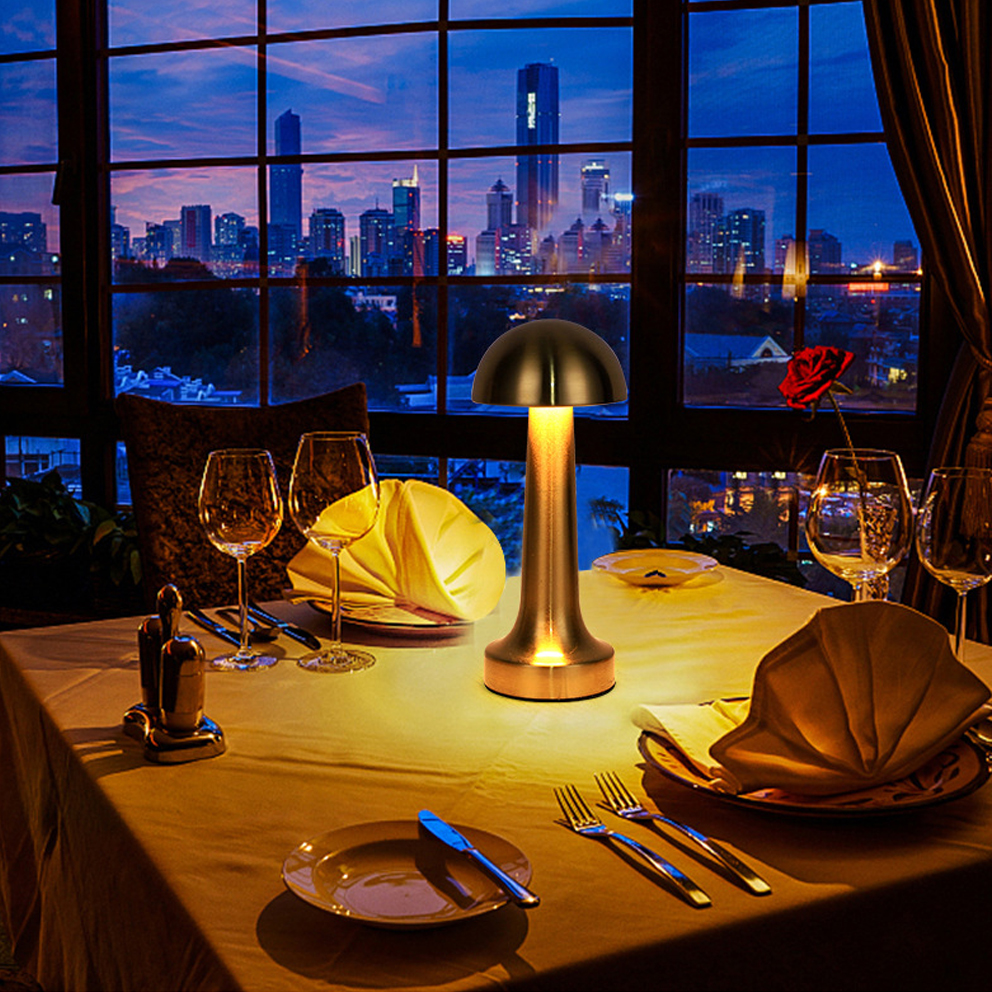 This beautiful lamp will give you a uniquely stylish way to wine and dine, whether it's at home or at your own restaurant. It comes with a warm, soft white light to set the perfect mood and even help entice your appetite.
The SHROOM OpuLight has a convenient touch dimming mechanism, so you can control the light with just the push of a button. What makes this lamp unique is that it has a magnet at the bottom that allows you to securely place it on any metal surface.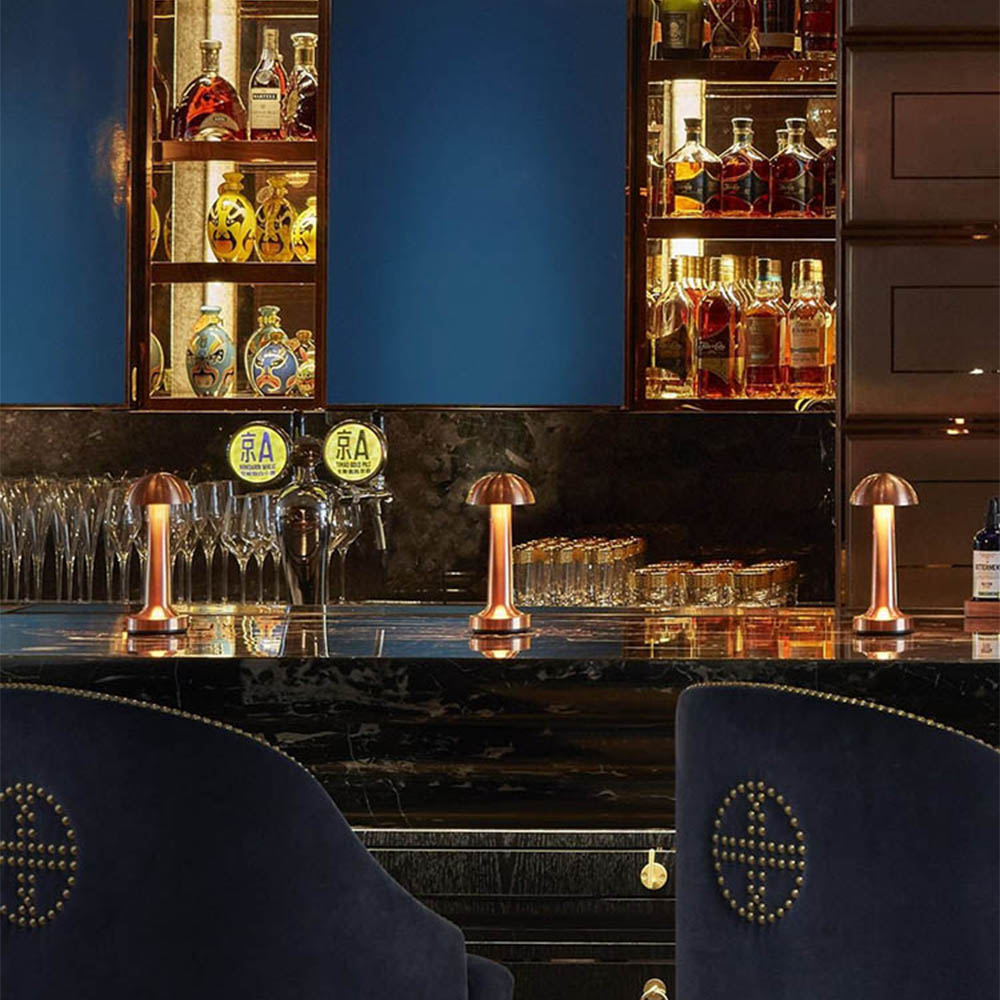 This Touch Mushroom Table Lamp will not be too overwhelming on the eyes, making it also suitable to use while you work, study, or read a book. Its sleek, minimalist design will add a touch of sophistication and instantly elevate your dining table or workspace.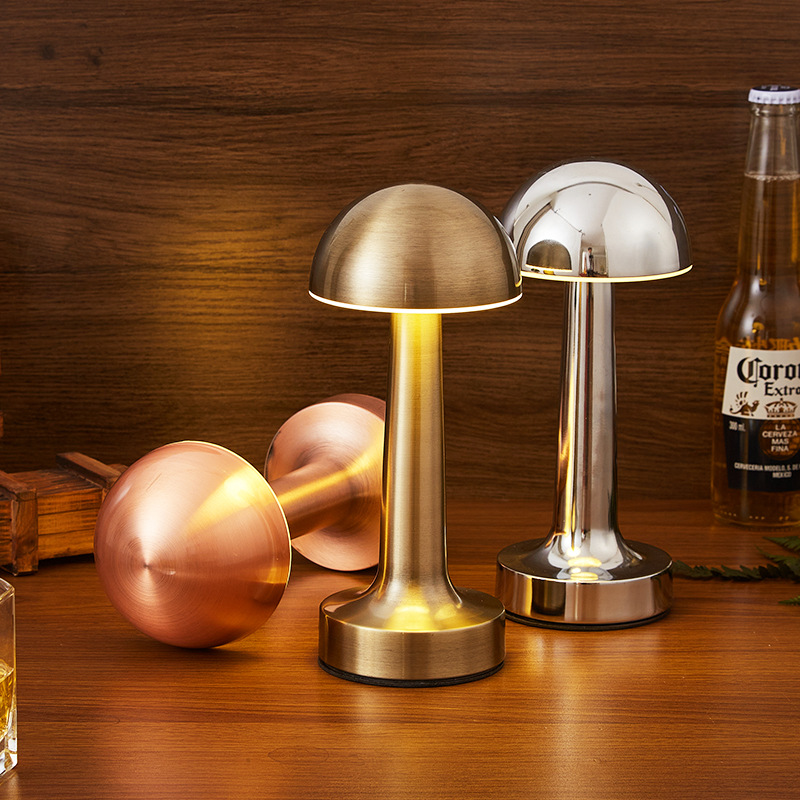 Features
Easy one-key touch control. Includes a touch panel that provides full control to switch on and off, as well as adjust the brightness.
Creates a uniform and comfortable soft light. No flickering light, which leads to eye strain, and harsh glare caused by shadows.
Easily match it with your interior theme. The units come in gold, rose gold, or chrome to go perfectly with your entire space.
Ideal for your restaurant business. Turns your cafe, bar, or resto into THE place to be and one people will want to come back to.
A luxurious restaurant dining experience at home. Add these lamps to your dining room to make the space stylish and elegant.
Helps you relax and unwind at home. The SHROOM OpuLight can also be used as reading lamps or night lights on your bedside table.
Take around anywhere, use anytime. This mushroom lamp is wireless and rechargeable to make it easy to move around your space.
Can be wall or surface mounted. Install, under the guidance of professional electricians, on tables or on walls to create unique decor.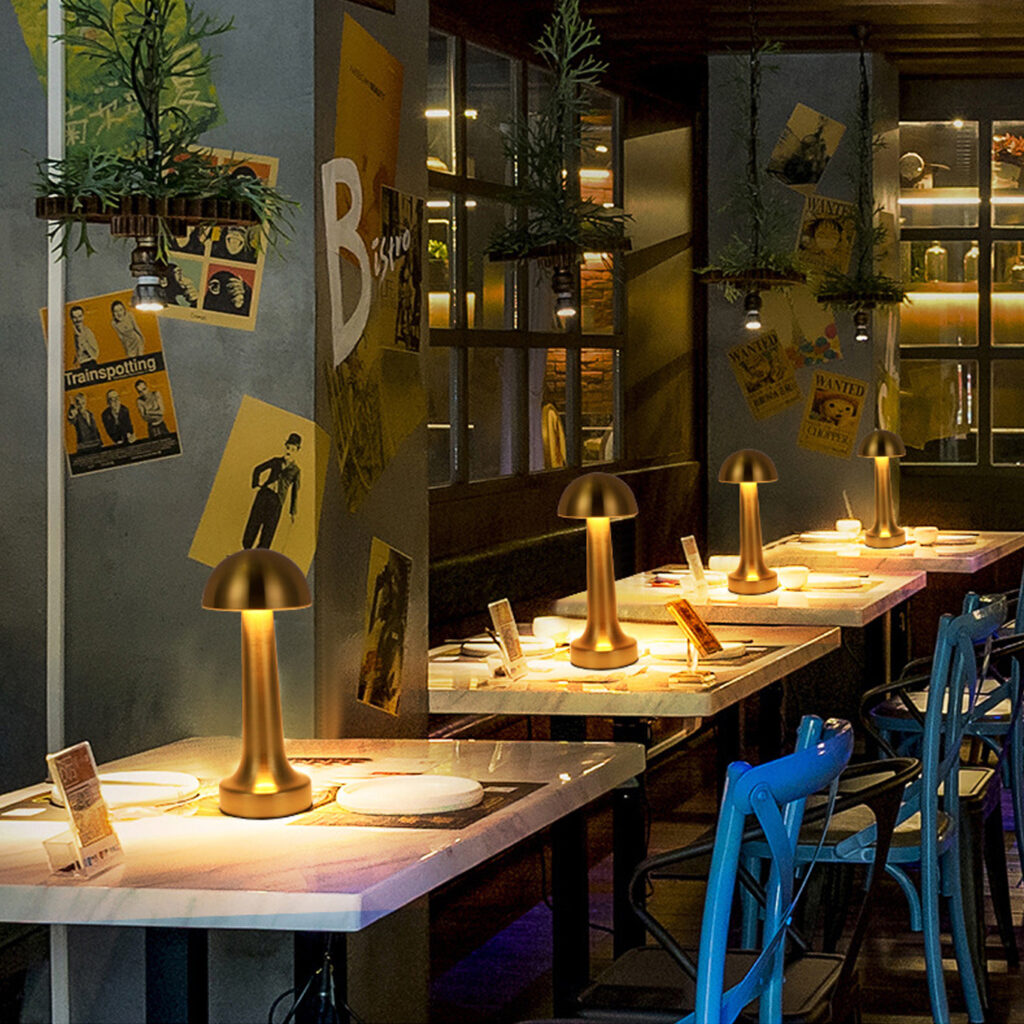 Why Your Place Needs The SHROOM OpuLight Touch Mushroom Table Lamp
Evocative of a luxurious restaurant dining experience or the New York bar scene, the shiny full metal bodies of the SHROOM OpuLight come in three sophisticated color options to choose from to provide an ideal mood lighting for any setup or occasion.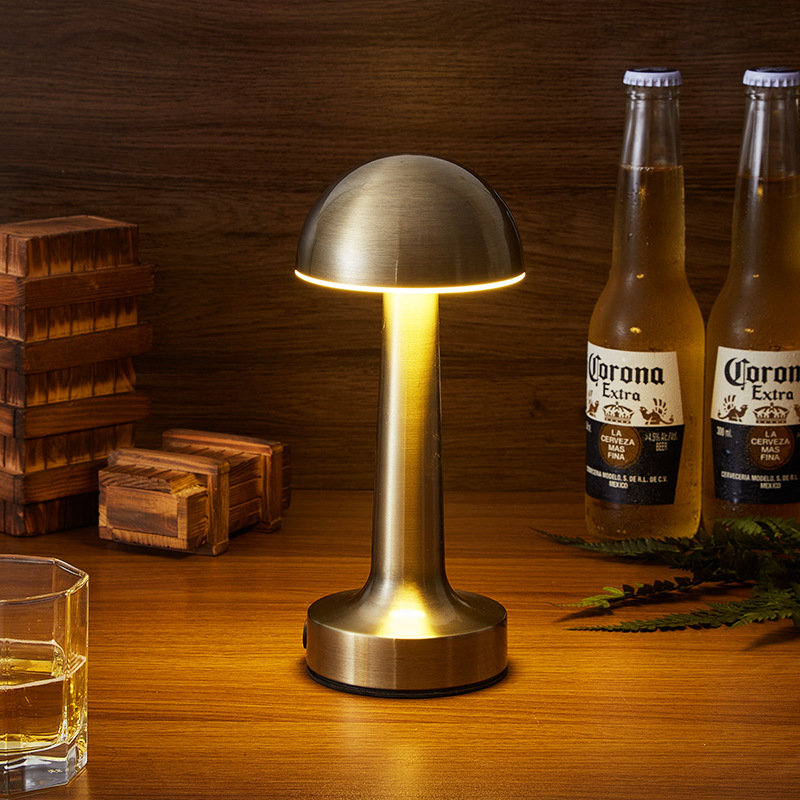 Product Specifications
Material: Iron
Size: 8 x 22cm/3 x 8.6in
Light Source: LED light source
Battery: Lithium battery
Battery Capacity: Full 1500ma
Package Inclusions
1 x Mushroom Desk Lamp
1 x USB Cable