Protect Your Important Photos and Documents with a Tight Sealing, Fast Heating, Professional 9-inch Laminator That Has the Right Temperature for that Perfect Seal!
With the Tight, Hardened Seal, Your Documents Won't Be Exposed to Corroding Elements That Can Affect Their Quality!
The LamixZeal has the best sealer, temperature controls, laminating sheets, cutter, and hole puncher that can make your laminating task easier whether you're at home, in the office, or at school.
This 9-inch portable laminator can laminate photos, documents, receipts, certificates and important notes and letters.
The LamixZeal is equipped with a high-power laminating technology that produces adequate heat to make that tight seal. You won't have to worry about bubbles or folds.
With a fast-heating, speedy laminating machine, the LamixZeal can make up to 75 laminated pieces in just one hour!
Its portable, lightweight design makes it easy to bring anywhere!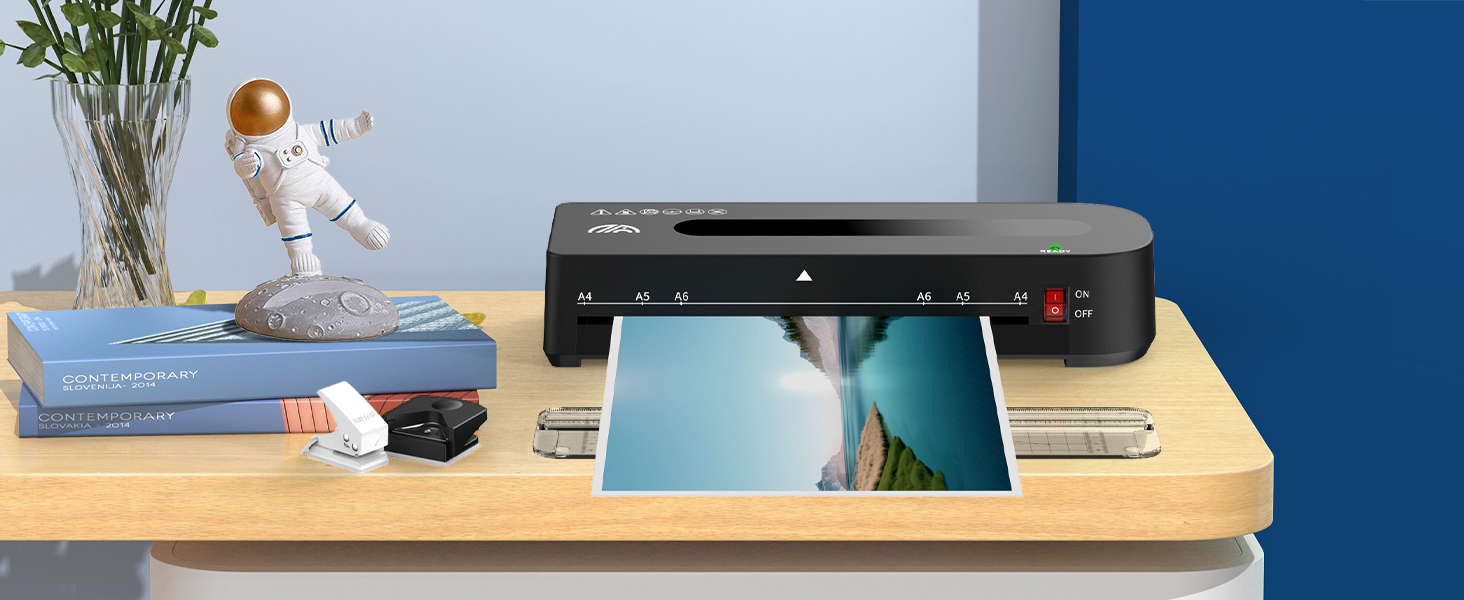 👉LamixZeal Laminator Features
✅ Fast warm-up and heating feature that gets the machine ready in under 30 seconds. If you're in a hurry, the LamixZeal will be a great choice for you. This machine can heat up its laminator slots in 10 seconds.
✅ Increased laminating speed that makes it possible to make 75 laminated items in just 1 hour. The machine also processes the sheets fast, making up to 2 high-quality, laminated items in under one minute.
✅ Creates a professional seal that prevents air and moisture bubbles from seeping through. With its improved heat settings + the tightness of the rollers, the lamination is 100% air-tight.
✅ Prevents accidental jams with its easy unslot design. The machine rolls in sheets accurately, but if jams happen, you can simply adjust the slots.
✅ Increased machine safety — now comes with anti burn and overheating feature. No overheating to worry about, thanks to the temperature regulator. You also won't have melted laminated sheets that commonly come from uber heated laminators.
✅ Includes laminating sheets, a cutter, a hole puncher — complete for all your laminating needs. The LamixZeal is a complete package — includes all you needs for lamination.
Important Warning: When using the laminator for the first time, it is recommended to use unimportant documents or photos for the lamination test to avoid losses due to incorrect operation for the first time or other reasons.
Quick Starter Laminator Set

Operate the laminator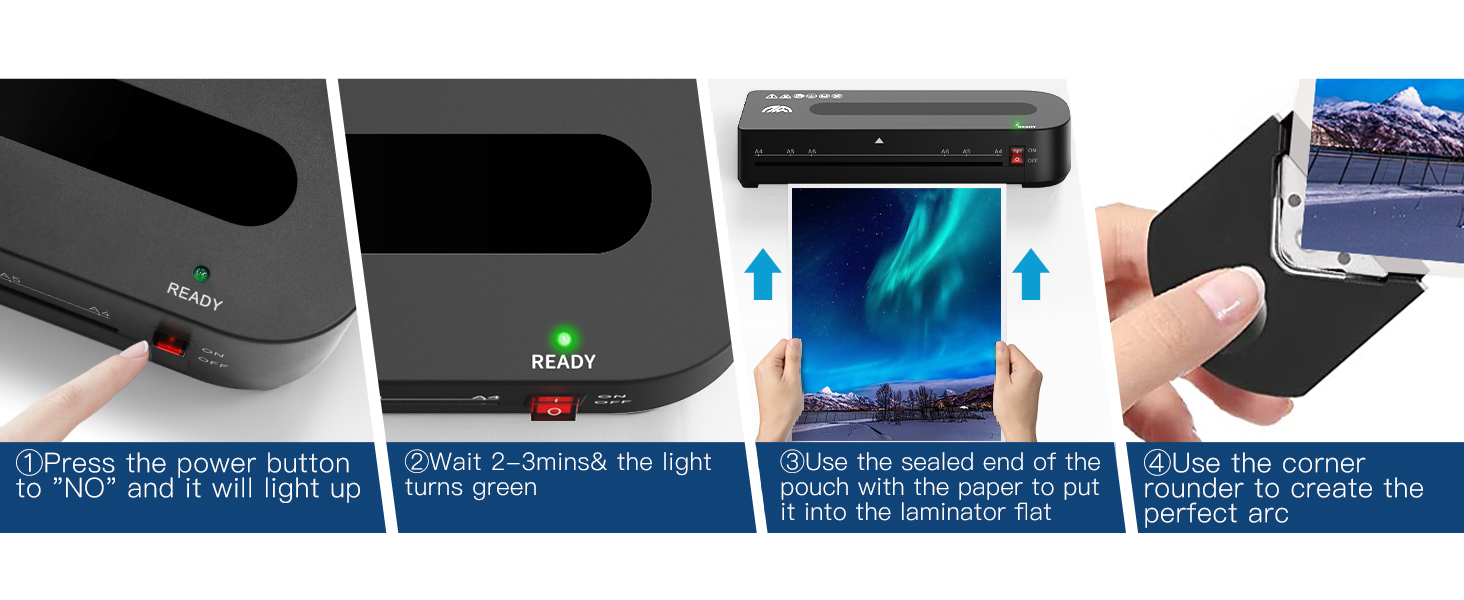 How to use ABS lever?
Please turn off the power and push the ABS lever,
then pull out the jammed paper.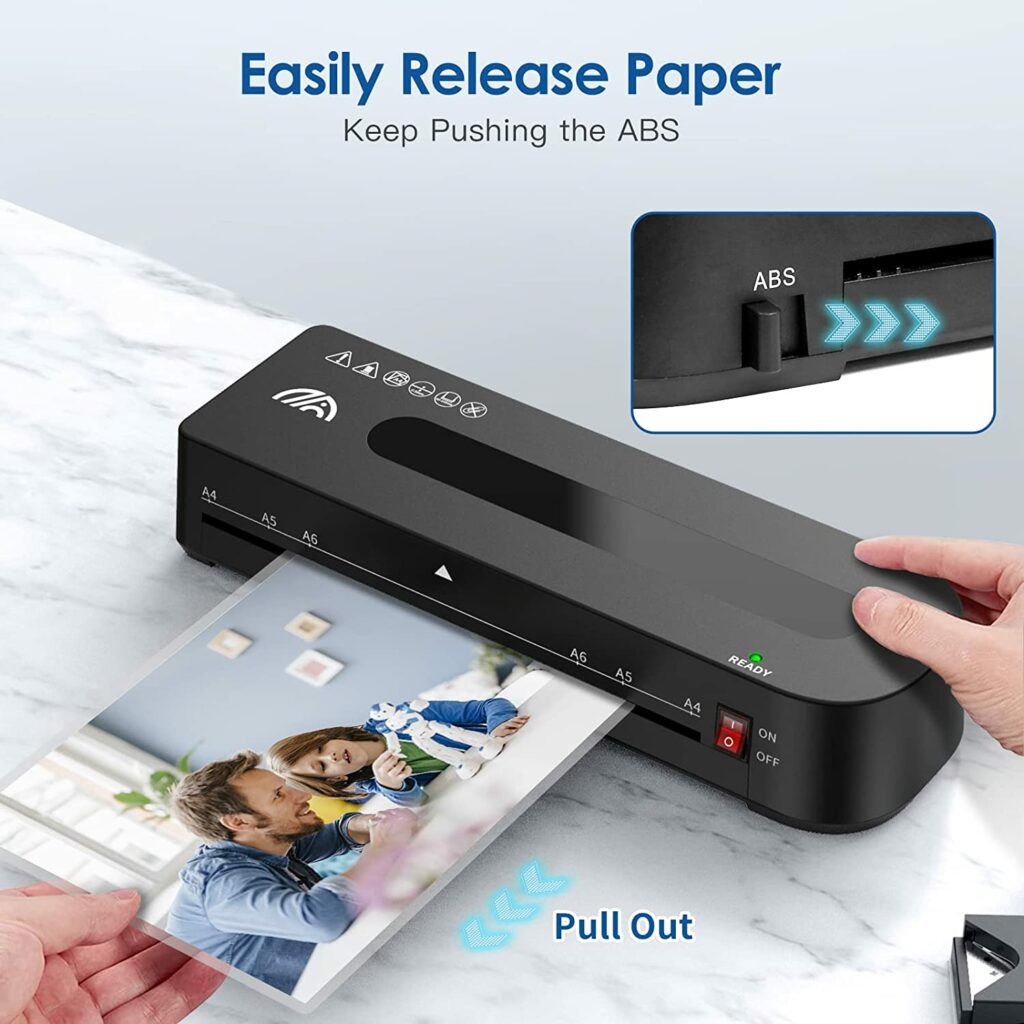 The wrong way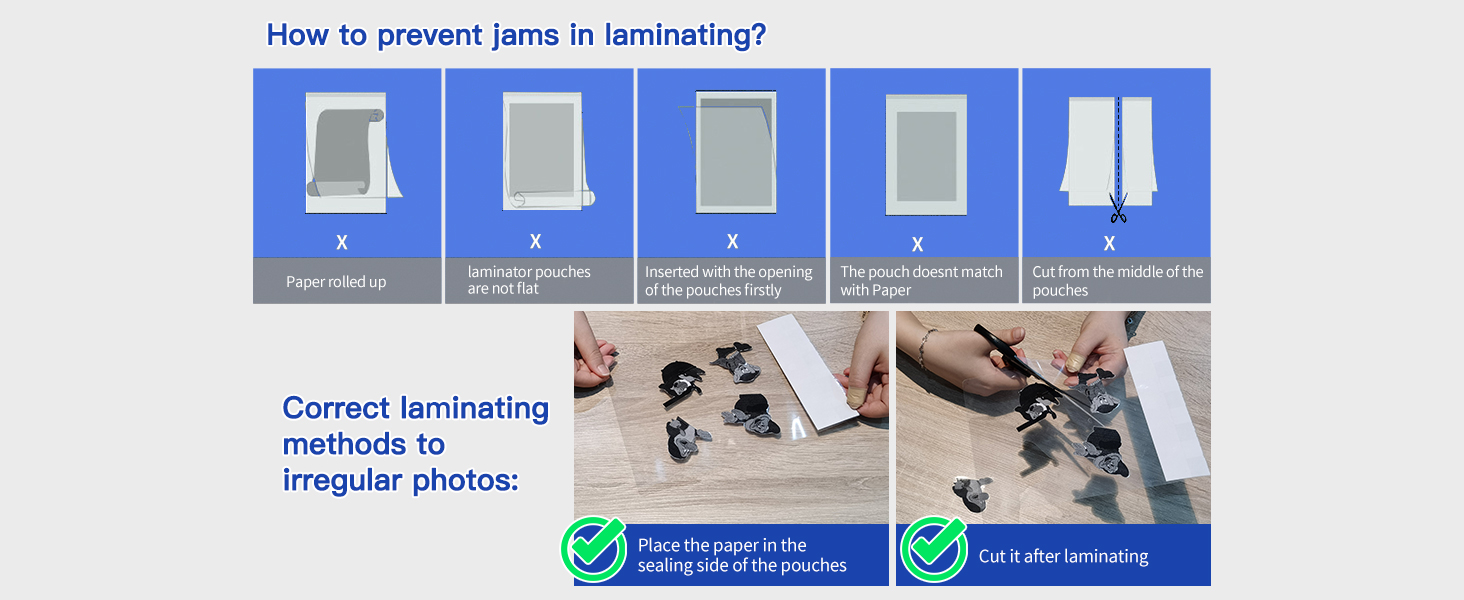 Specifications
Size: 320*100*62mm
Laminated width: 230mm
Plastic thickness: 60~100mic
Plastic size: A4 (any size below)
Laminating speed: 320mm/min
Preheating time: 1~2min
Constant temperature range: 115~145℃
Power: 300w
Voltage: AC110V-120V
Net weight: 900g
Noise: ≤55db
What Will You Get?
1 × Laminator

15 × Thermal Laminator Sheets (5 A4/A5/A6)

1 × Paper Cutter

1 × Corner Rounder

1 × Hole Puncher