The Kitchenomix Revolving 20-Jar Spice Rack keeps spices within easy reach while saving valuable counter space. It is an indispensable choice for home and the favorite of gourmets. Yes, moms, chefs, and young adults love this space-saving and clutter-less kitchen equipment. Not only it gives your kitchen a modern feel, but it also ensures that your favorite spices are safe against dust, insects, and other contaminants. If you want to say goodbye to the chaotic spices, you only need the Kitchenomix Spice Rack!
The rotating stainless steel spice rack holds 20 jars empty. Jars feature sifter tops for a light seasoning that remove for measuring. It's neat-looking and can fit well on your counter's corner.
We employ a lead-free and eco-friendly glass bottle body matched with a stainless steel bottle cap with good performance in dust and moisture prevention. It is a good helper in cooking no matter at home, commercial kitchen or hotel restaurants.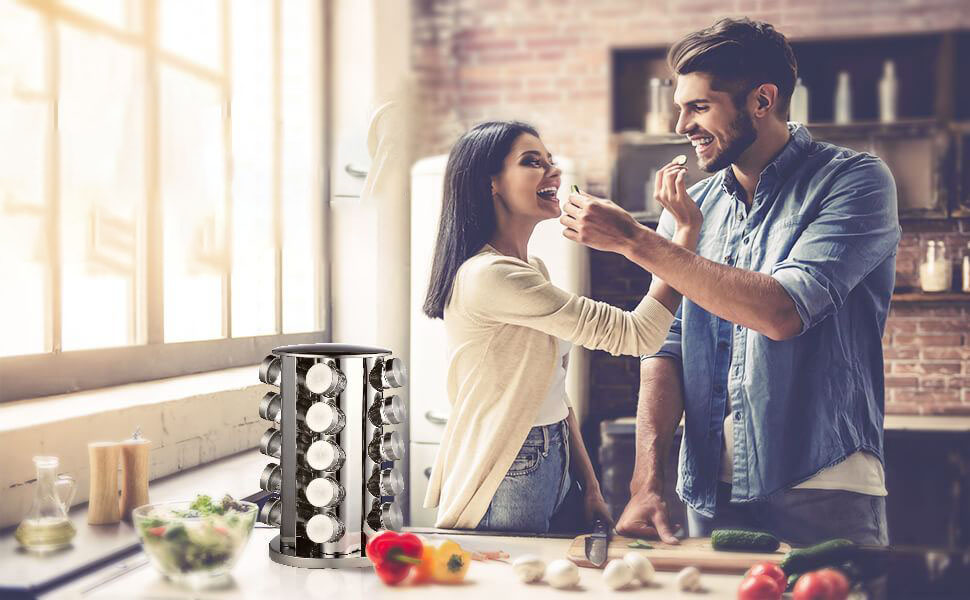 Specifications:
Material: Stainless Steel, Plastic, Glass
Dimension: 6.3 x 6.3 x 13.2 inch
Features:
Quick Access: revolving spice rack spins, keeping spices within reach at all times
Mess-free Pouring: glass jars have clearly labeled plastic caps with sifter tops for controlled dispensing
Essential Spices: jars are filled with basil, garlic salt, rosemary, oregano, and more. The rack comes with 5 years of free spice refills.
Easy Care: wipe clean with a slightly dampened cloth or paper towel. Do not immerse in water.
Space Efficient: Fits neatly on any kitchen counter or stores easily in a cabinet; orbit spice rack set makes a great gift idea for new homeowners or newlyweds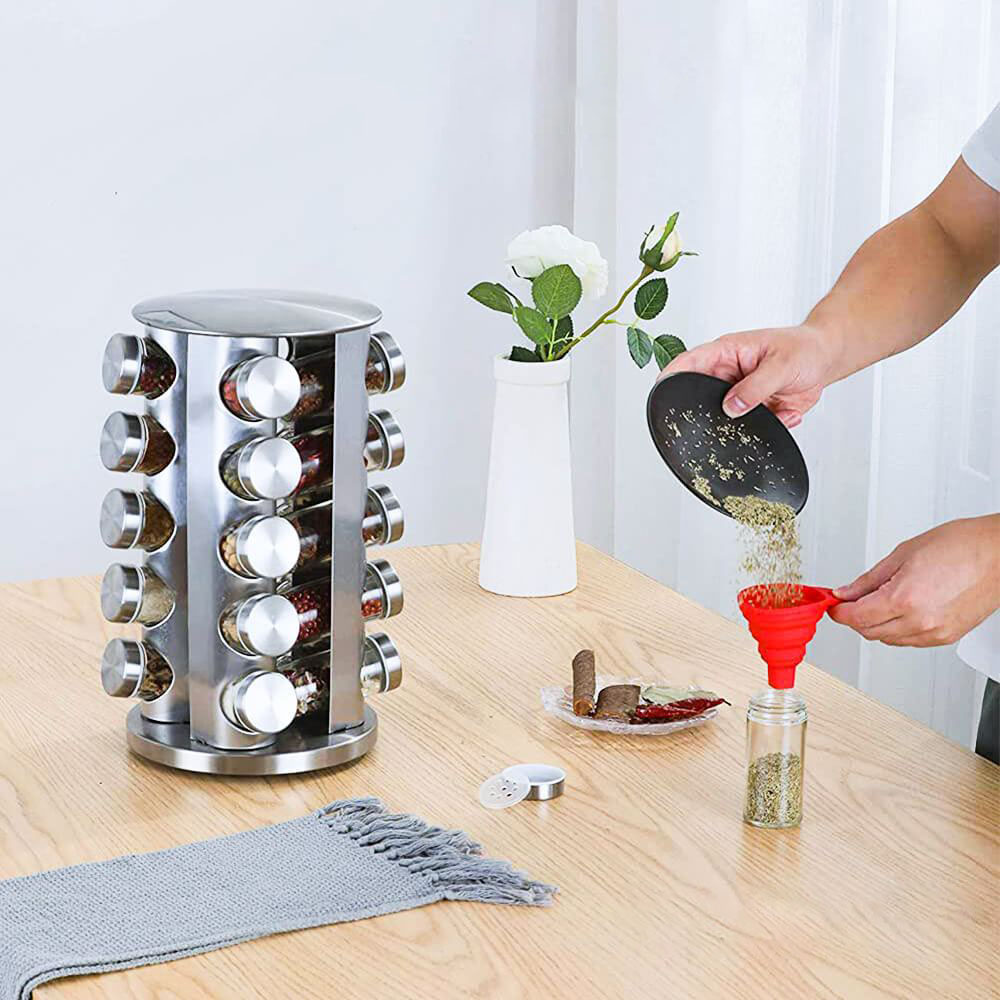 Easy Accessibility
The rack revolves, allowing you to reach the spice you need effortlessly. Additionally, the jars are nicely spaced in single columns, which makes them easier to read.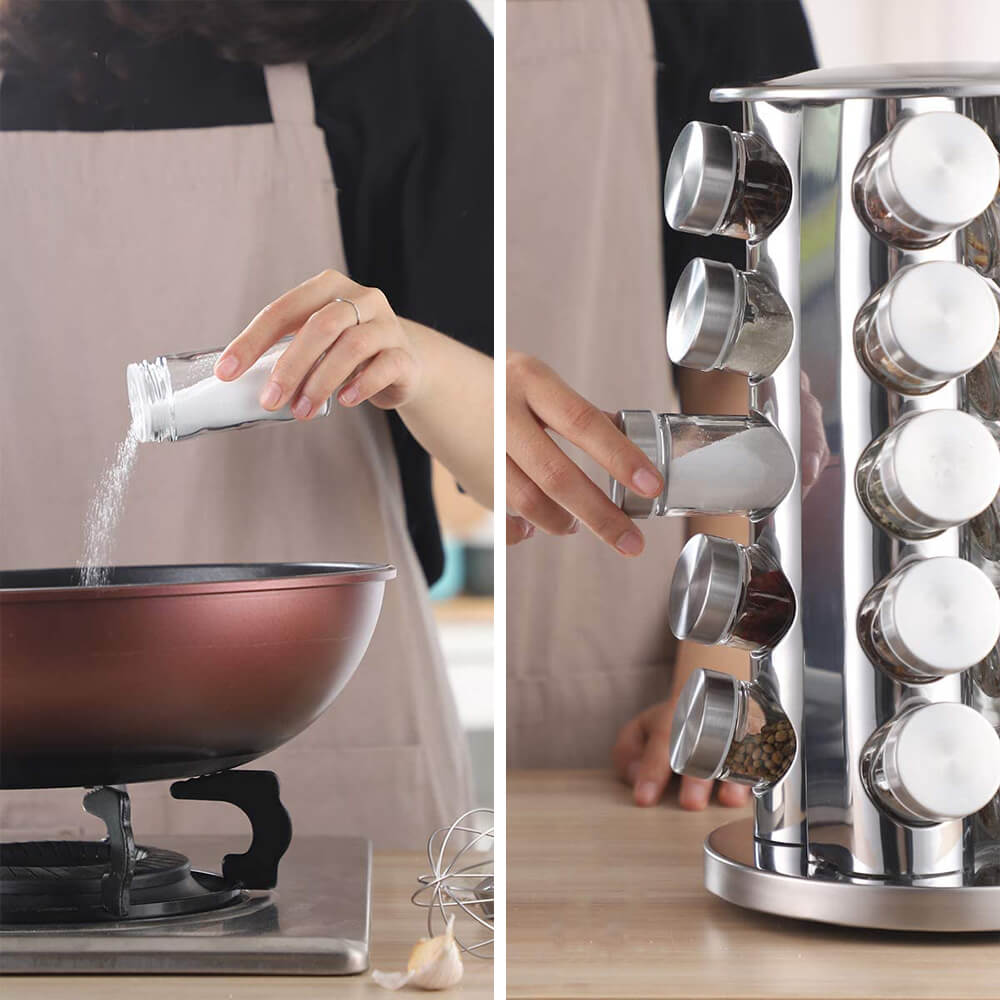 Versatile Storage Options
Designed to tuck neatly into a cabinet or on a pantry shelf, the attractive stainless steel and glass finishes of this piece make it elegant to display on your countertop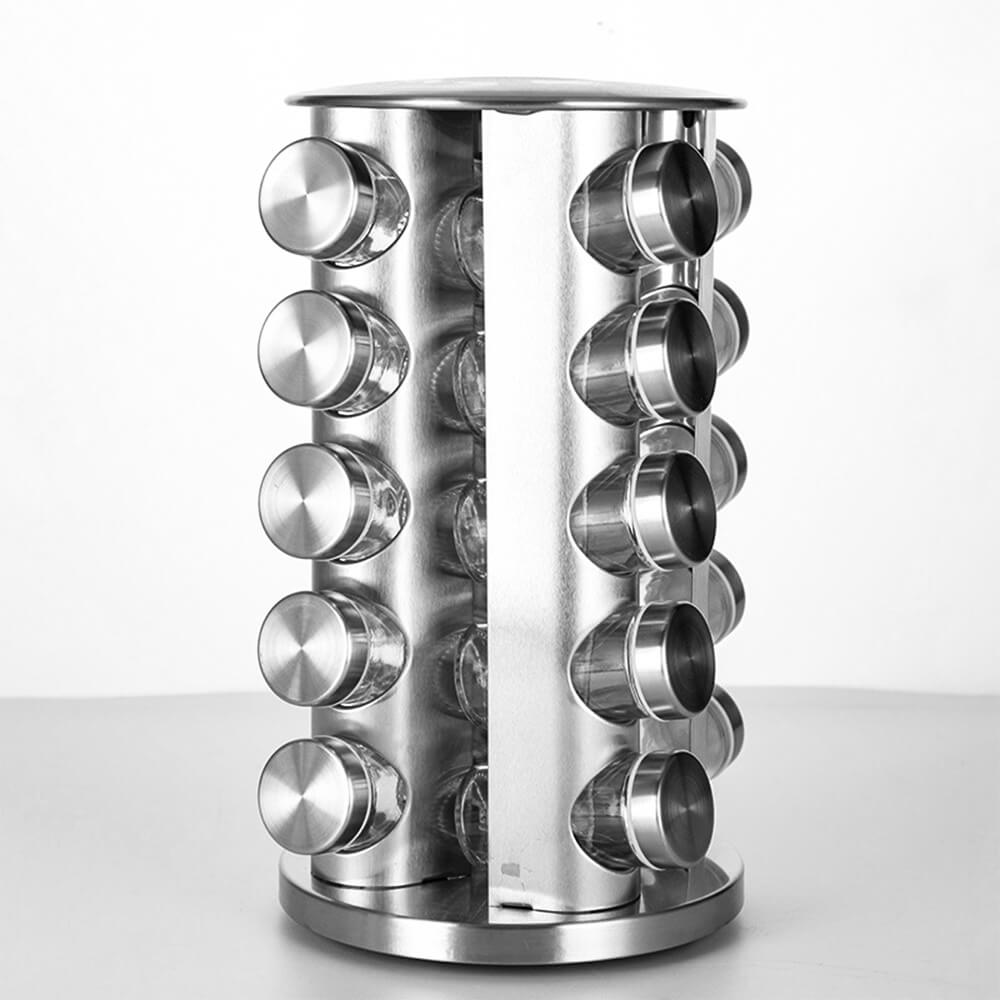 Product Contains:
1*Stainless steel bracket
20*seasoning bottle (without spices)