Say Yes to Healthy Ice Creams!
So you've made radical changes to your daily nutrition but still love ice cream more than anything else? Don't punish yourself just for the sake of losing weight! DIY your favorite ice cream flavors the healthy way. HeartyScoop is every fitness freak's best friend when it comes to creating hearty and delicious ice creams at home.
HeartyScoop makes the best-tasting ice cream with zero calories and additives requirements. Yes, you can make your own homemade ice cream guilt-free in under 15 minutes. With HeartyScoop in your kitchen, you can reward yourself with a craving-satisfying treat after a long day of work or exercise. This ice cream maker is also perfect to create healthy, nutritious, and delicious desserts for every party—so you'll always be on top of your diet plan every time.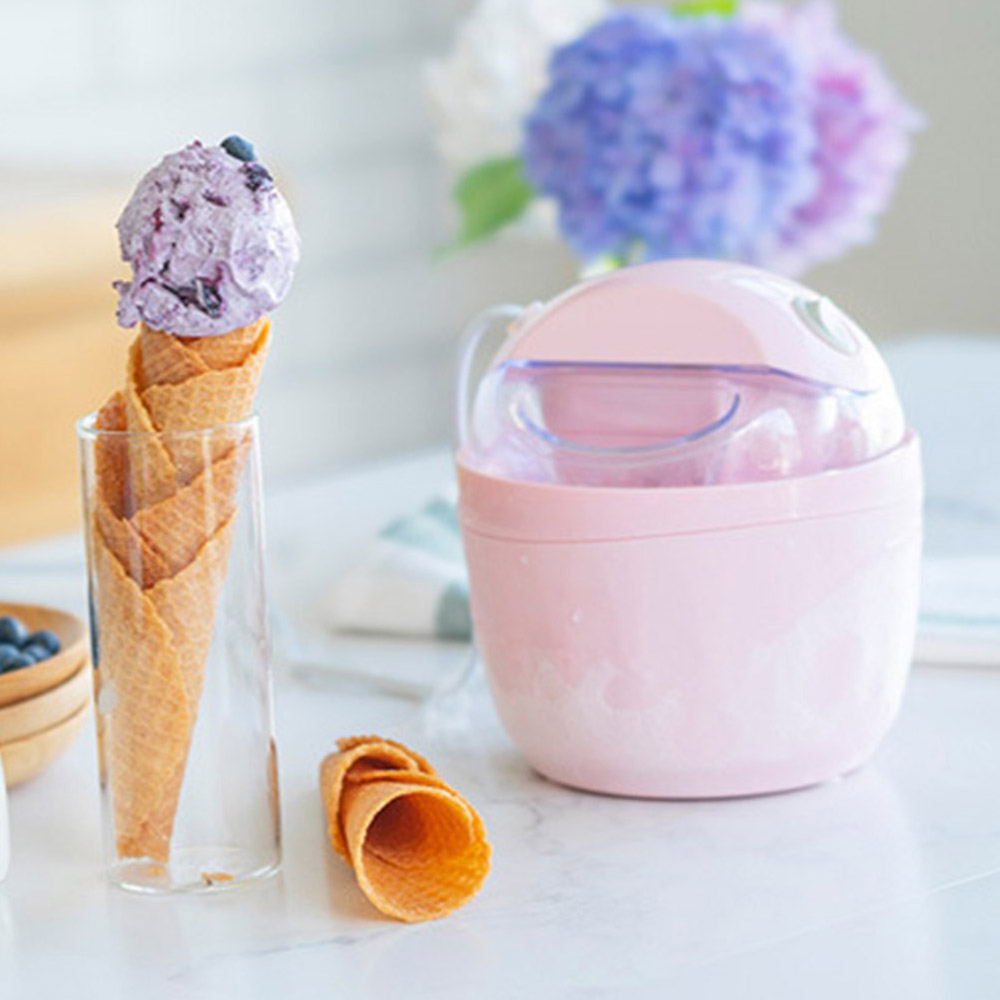 Why Get the HeartyScoop?
Fast, Simple, and Delicious: The HeartyScoop only takes 10 minutes to make 1.5 quarts of delicious ice cream, sorbet, frozen yogurt, and so on! There are no complicated instructions—just put your chosen fruit ingredient and let the device do the work.
All-in-One: Our ice cream maker creates ordinary or dairy-free ice cream, sorbet, frozen yogurt, etc., all-in-one, simple, and compact design. You can unleash your creativity through endless taste choices by DYI-ing your favorite fruit-flavored ice creams at home.
Foster Great Memories with Your Kids: It may sound cheesy (and we know you're cutting down in dairy), but the HeartyScoop creates the best-tasting ice creams and fun memories with your kids. With our simplified device operation, you can explore flavors with your kids and turn them into a fun-filled activity that they can learn.
Cool Down with HeartyScoop: Looking for ways to beat the heat but concerned about the ingredients used? DIY it at home with HeartyScoop and create delicious, craving-satisfying, and refreshing ice cream treats the healthy way.
Easy to Use and Clean: HeartyScoop has made all the necessary upgrades to ensure your ice cream-making process at home is as easy and comforting as it tastes. Our design of the ingredient nozzle simplifies the ice cream-making process and reduces the number of parts and steps for easy cleaning and operation. Just freeze the container, then turn on the machine and add the ingredients, and wait for 10 to 15 minutes for the ice cream to be ready. And you're done!
Easy Storage: The HeartyScoop comes with a double-layer insulated freezer bowl that can make perfect party ice cream and can be stored in your freezer at any time to enjoy delicious food.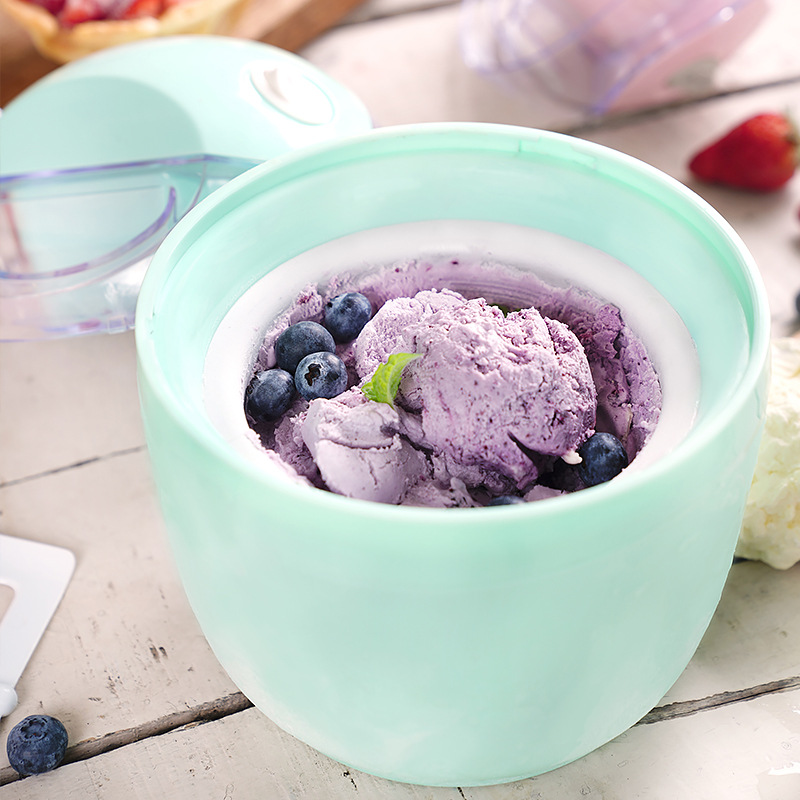 Experience Simplified Ice Cream-Making Process
We have designed our ice cream maker as simple as possible so that you can easily DIY your guilt-free pleasures. All it takes is 2 simple steps:
Keep the barrel in the fridge before using it,
then place it in the machine with your ingredients. And, that is it!
The machine does all the work. The transparent window lets you watch as your ice cream is made. Plus, clean-up is a breeze!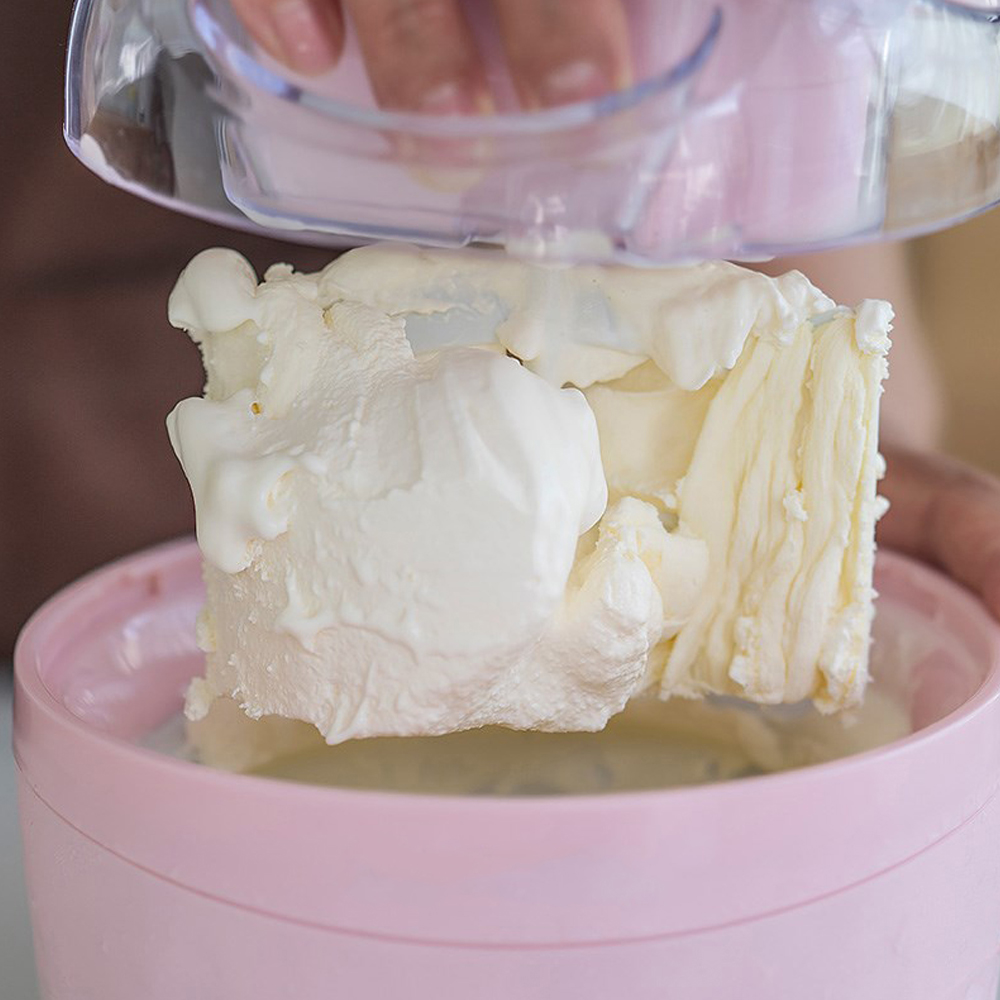 Enjoy Up To 8 Hours of Ice Cold Ice Cream
The HeartyScoop comes with a frozen barrel and double insulation that keeps your ice cream cold for up to 8 hours. Although the ice cream-making process is quick and simplified, it doesn't mean that your ice cream will melt easily too! With this, you can create delicious and healthy ice creams that could last you for the day. It is also great for parties and gatherings to cool down under the heat of the sun.
Healthier Ice Cream
Know exactly what's in your ice cream with this automatic ice cream machine. When you make it yourself, you can enjoy an all-natural ice cream or yogurt with fewer calories.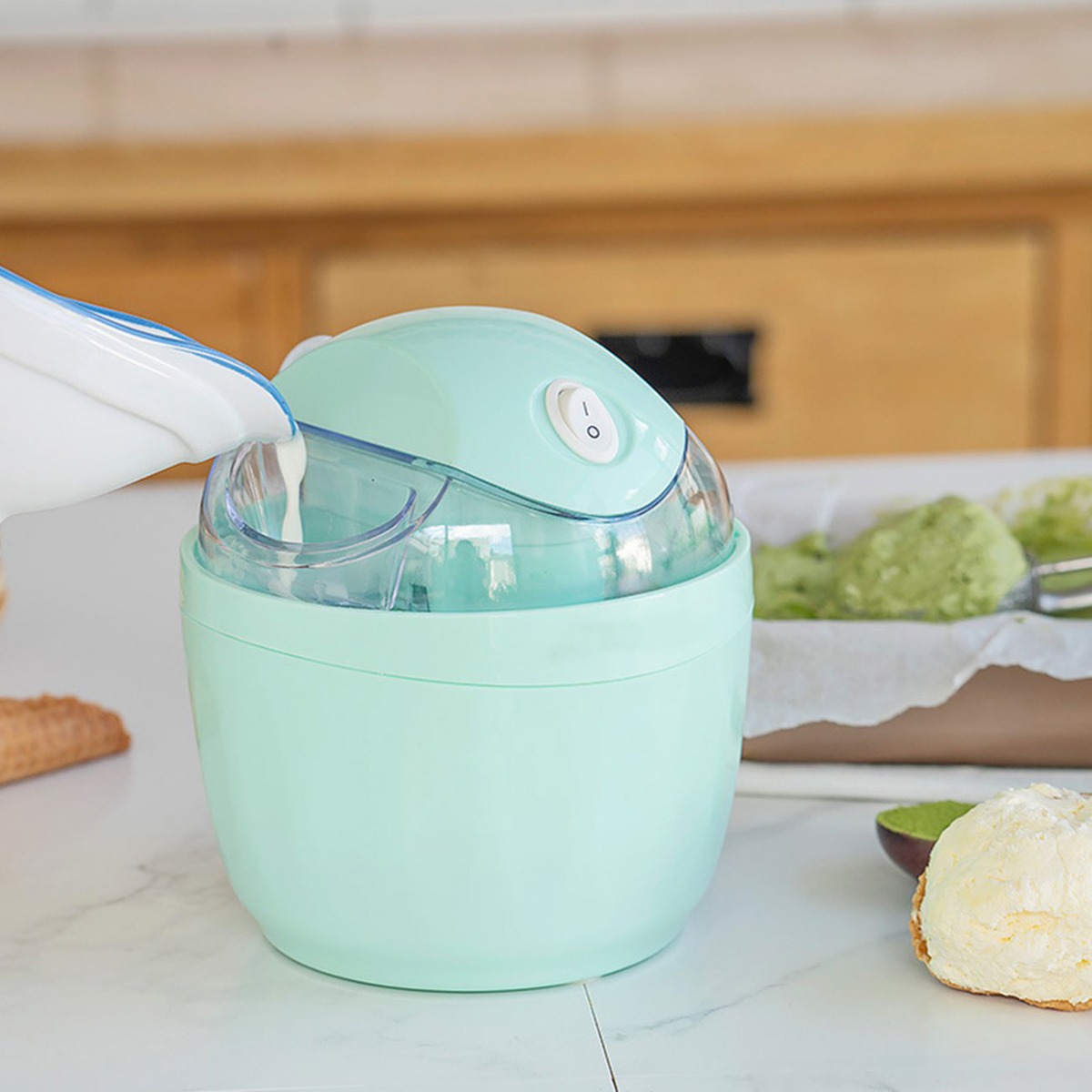 Specifications:
Power mode: AC
Capacity: 0.5L
Material: BPA-free and Food-grade Aluminum
Package Include: