Your Ice Cream Cravings, Simplified!
Are you looking for something healthy, delicious, and instantly refreshing on all the hot summer days? Look no further! This ice cream maker lets you turn simple ingredients at home into delicious, craving-satisfying ice cream that you and your family will enjoy!
A Healthy Treat to Satisfy Your Sweet Tooth?
No worries! The FrozyDream Electronic Ice Cream Maker can turn your healthy ingredients into a delicious and healthy frozen treat with no fuss and mess. Whether you're on a strict diet or looking for healthy alternatives to conventional ice creams, the FrozyDream allows you to instantly churn 100% frozen fruits to create a healthy vegan dessert without additional fat, sugar, or preservatives compared to other "ice cream" or "yogurt" like treats. With FrozyDream, you'll never feel depressed about dieting, cutting down calories, dairy, or sugars!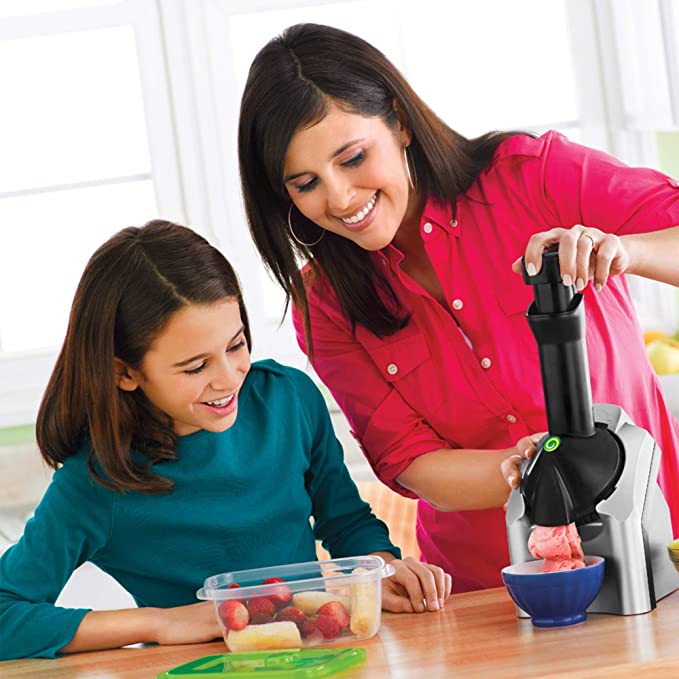 FrozyDream Key Features
🍨Ice Cream Maker
The FrozyDream is composed of several parts that allow you to create quality and best-tasting soft-served ice cream at home. The FrozyDream comes with:
A washer that prevents food from overflowing from the machine
A safety lock (unlock and stop) that creates a double protection every time you make soft-served ice creams
A plunger that pushes ingredients from the chute into the knife cone
and a knife cone that rotates to churn food into the best sweet treat you can share at home.
🍨Healthier and Nutritious Sweet Treat Option
Compared with traditional desserts, the FrozyDream does not require artificial colors, additives, and preservatives, and even cream, low sugar, and low fat to create soft-served ice creams at home. The device only uses natural pure fruits as original materials to preserve the nutrition of fruits to the greatest extent. With such, it's a great way to make your kids enjoy fruits and vegetables with this simple technique at home.
🍨Easy to Use
Making your favorite fruit ice cream has never been this easy. Yes, the FrozyDream requires the least amount of effort for you to enjoy and satisfy your cravings. All you need to do is wash your chosen fruit ingredient, put it in the refrigerator, freeze for 24 hours, take out the fruit to thaw for 10-15mins and press the fruit into the machine. And that's it! Enjoy delicious ice cream in 4 steps!
🍨Easy to Clean
The FrozyDream is 100% easy to clean—before and after use. You can conveniently dismantle the device for quick cleaning access. NOTE: Please make sure to clean the device thoroughly before using—including the inner cutter head and silicone ring—to prevent contamination.
🍨DIY Your Favorite Fruit Ice Cream Flavors
With FrozyDream, you can turn any fruit into a delicious and healthy soft-serve treat for your family to enjoy for dessert or casual snack. Explore your taste buds and mix different fruits like banana, strawberry, blueberry, kiwi, chocolate, raisins, and cheese to DIY your favorite ice cream. NOTE: Please remember to put paste-like fruits as the base material.

Friendly Reminder from FrozyDream
In operating the device, please make sure to press the silicone ring into the groove during installation to ensure the best performance.
And while making your favorite ice creams at some:
Place a frozen banana or any other fruit into the chute and press down with a plunger to transform the frozen fruit into a dessert in seconds. It's easy to create and a lot of fun! It's simple to put together and keep until you're ready to enjoy some great ice cream again.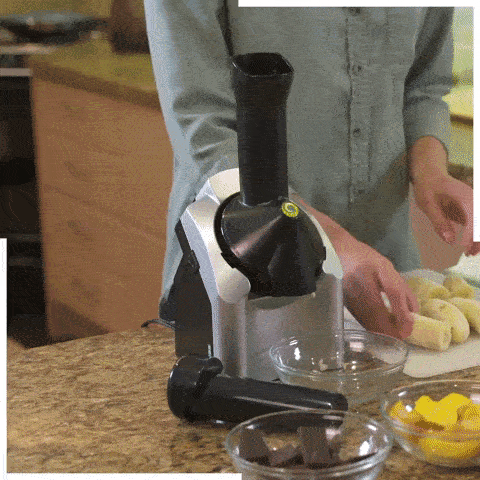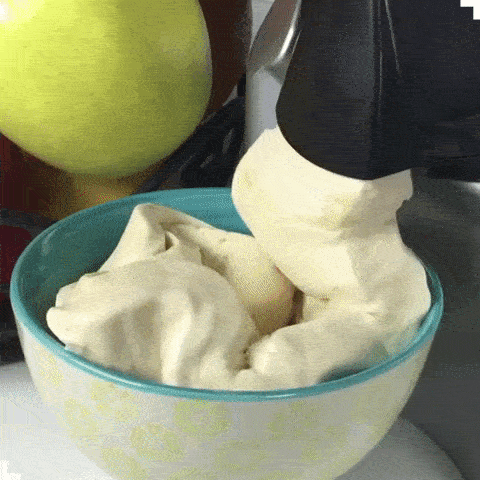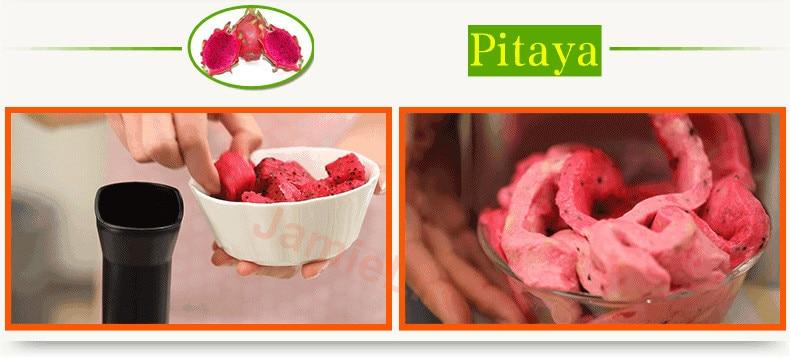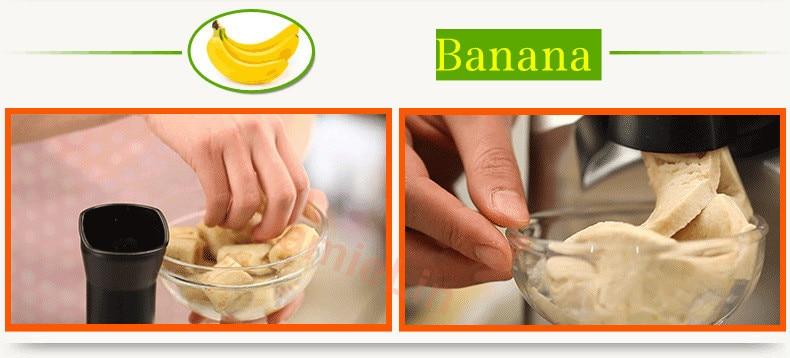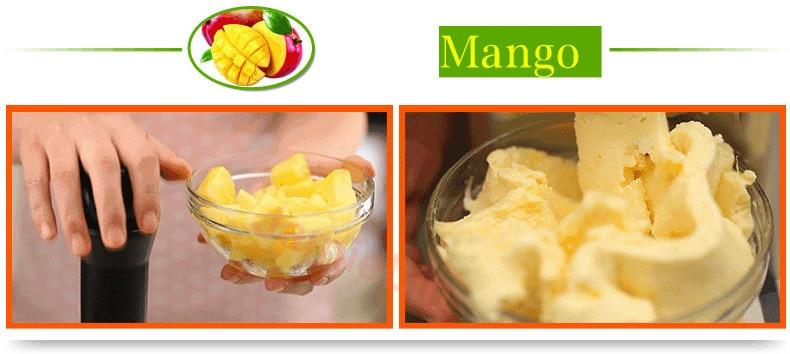 SPECS
Type: Ice Cream Maker
Quantity: 1pc
Material: ABS, Stainless Steel
Item Color: Black, Silver
Frequency: 50Hz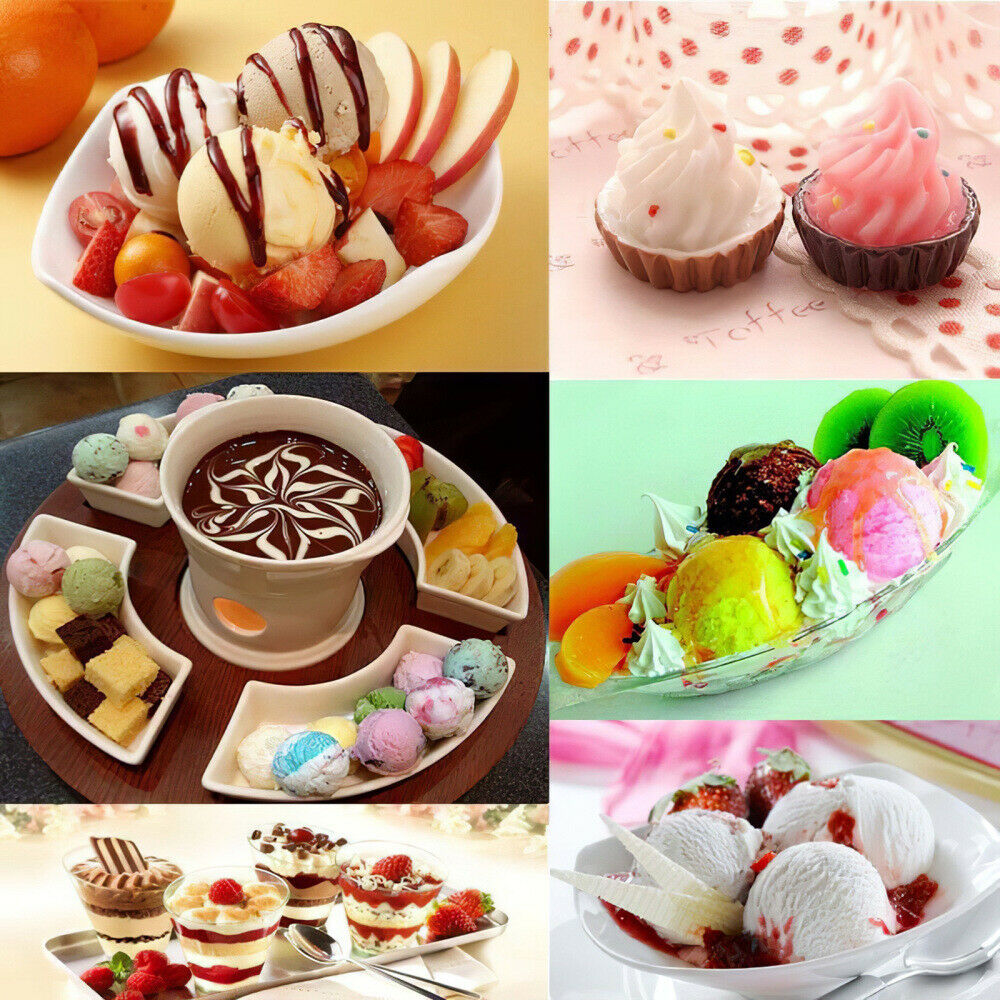 Package Includes:
1* Ice Cream Maker
1* Package Box
1* Manual