A Powerful Grinder for All Your Needs
In this world of consumables filled with preservatives, are you looking for a device that will ensure you that you're getting the most natural products? The GrindaBest is built for the healthy life – it's designed to help you make spices, coffee, and pulverized beans and herbs from the natural ingredients in your pantry.
The GrindaBest comes with a powerful 200-watt motor that can handle all types of ingredients from coffee beans, to peppercorns, to cinnamon sticks and more. This is coupled with top quality blades for both dry and wet grinding. The GrindaBest is designed to be user-friendly – all operations are activated with just one touch of the button.
In under three minutes, you can make your coffee, spices, and favorite herbs from scratch.
Why Choose GrindaBest? 
Compared to traditional grinders, GrindaBest performs better, faster, and safer – you can say goodbye to manual grinding that's time consuming and exhausting. The GrindaBest is equipped with to handle all types of ingredients – coffee beans, aromatic beans, spices, and herbs. Different grinding times yield to different results. It will give you a strong aroma and full flavor, making the coffee even more delicious. With a non-slip rubber pad, keep the grinder in a stable position.
The grinder has a built-in anti-overheat protection system, which can prolong the service life of the motor. It comes in a small size, easy to carry, and will not take up kitchen space. A variety of Spices,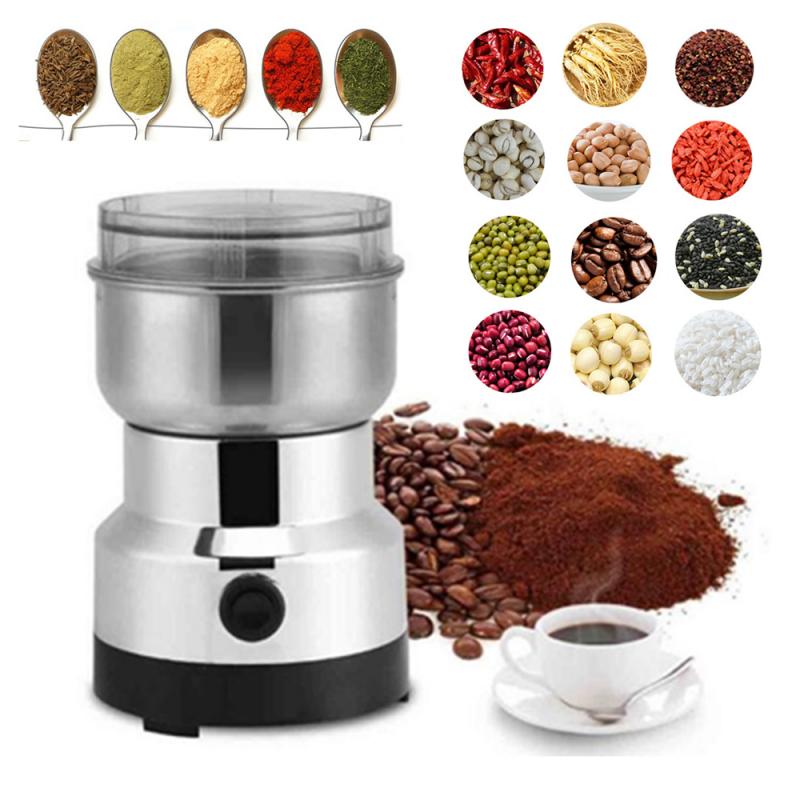 Features:
⭐Grinds ingredients in 10 seconds. The GrindaBest comes with a pure steel knife head, and a 200-watt motor that can perform up to 1800 to 2000 rotations per minute. The device allows you to get different textures and consistency based on various grinding times. In under 1- seconds, you will have a DIY-ed spice and coffee powder.
⭐Ideal for all types of ingredients – coffee beans, mung beans, peppercorns, spices, herbs. The GrindaBest is durably built to handle it all. The pure steel knife head can pulverize tough ingredients like beans, and light items like spices and herbs. A great tool if you want to make your coffee powder and spices at home.
⭐Easy to use, easy to operate. The grinder operates with one touch. No complicated instructions or processes.
⭐Saves space, portable enough to carry anywhere. GrindaBest comes with a lightweight, compact design that does not exceed 300 grams. This is ideal for road trips, outdoor events, and even office use!
⭐100% Safe to Use for Food. The GrindaBest is made from 100% safe, food grade material. You won't have to worry about toxins and chemicals going into your drink/food.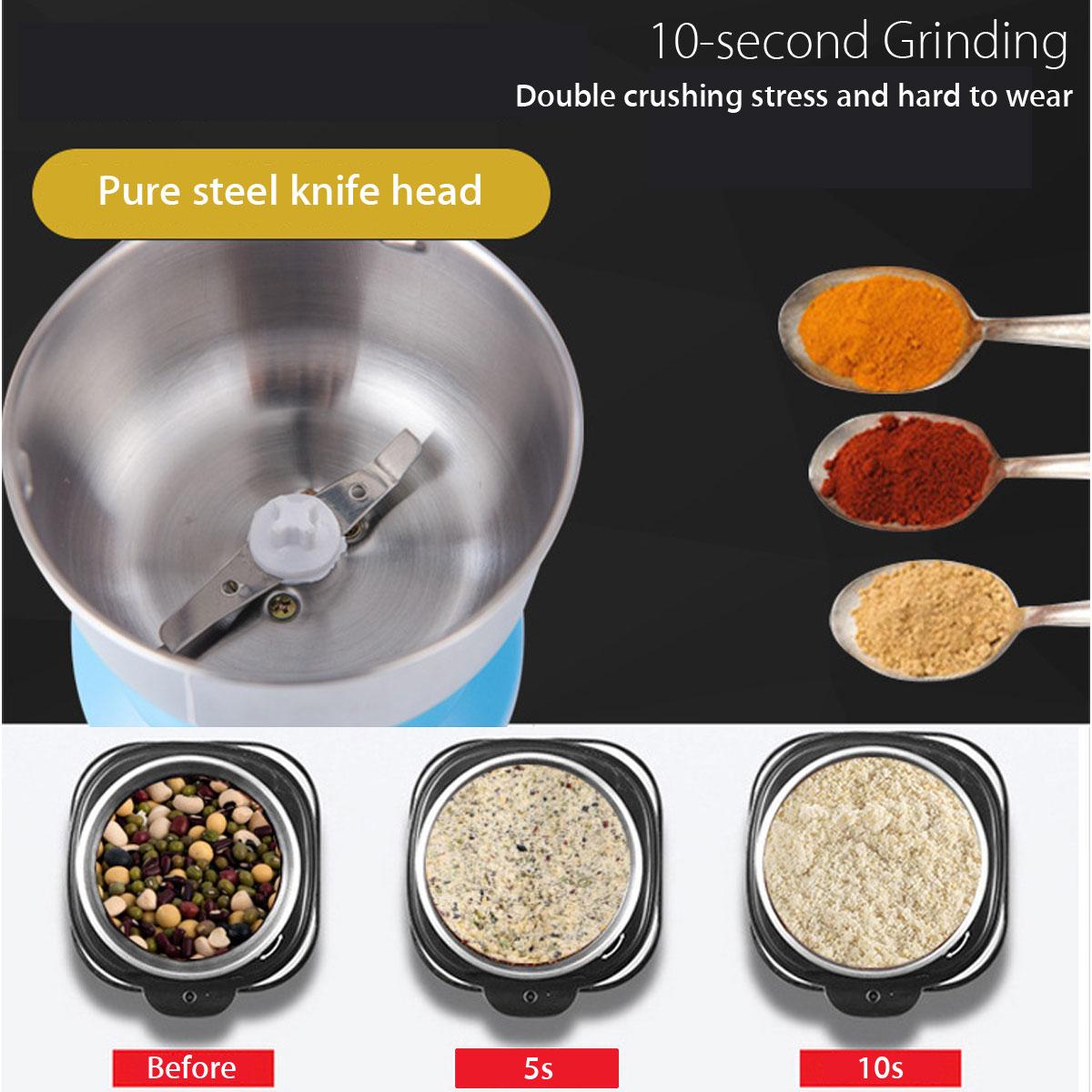 Specification:
Material: Food-grade plastic
Storage bin material: Stainless steel
Size:10.5×10.5×16.5cm/4"x4"x6.49"
Cable length: 94cm
Input Power: 220V
Rated power: 150W
Frequency: 50Hz
Storage: (Max)2L
Rotate speed:18000-22000 rpm/min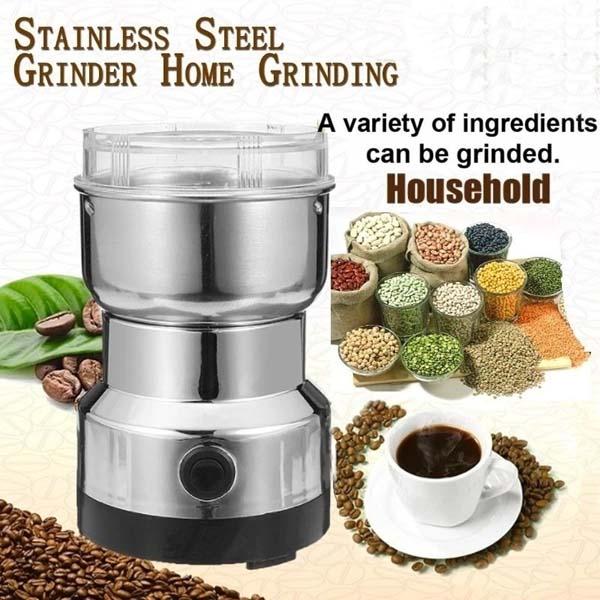 How to Use and Tips: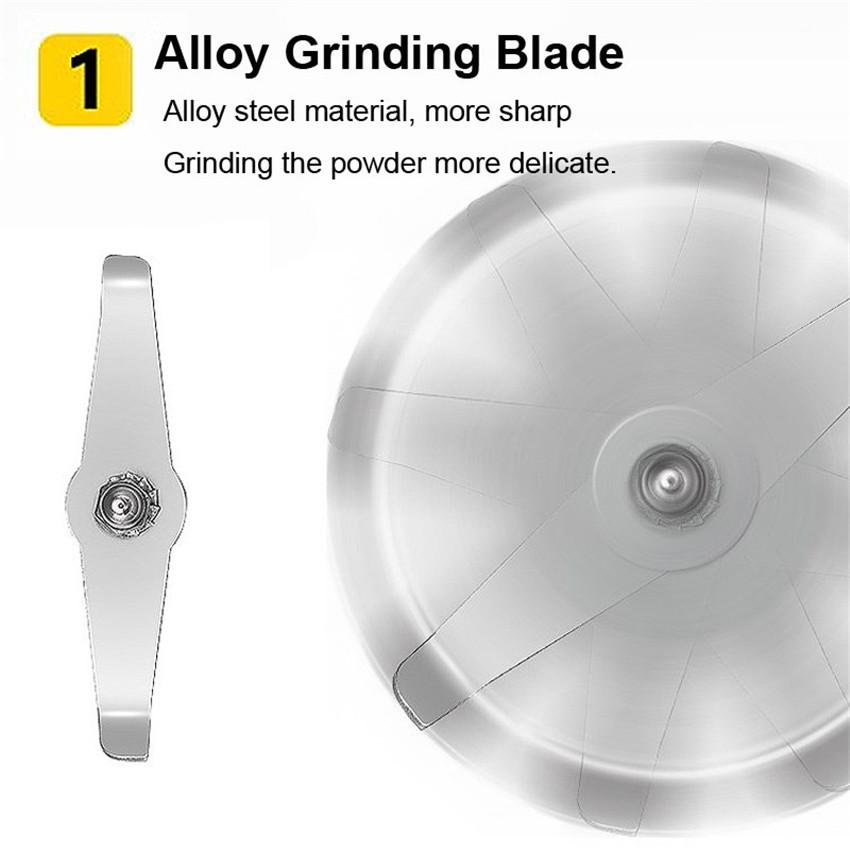 Tightening the cover by turning it to the counter-clockwise direction
The food should not contain moisture
When grinding, press the button hold for 5s, then release it let it cool down 5s too, to help prevent the motor overheat.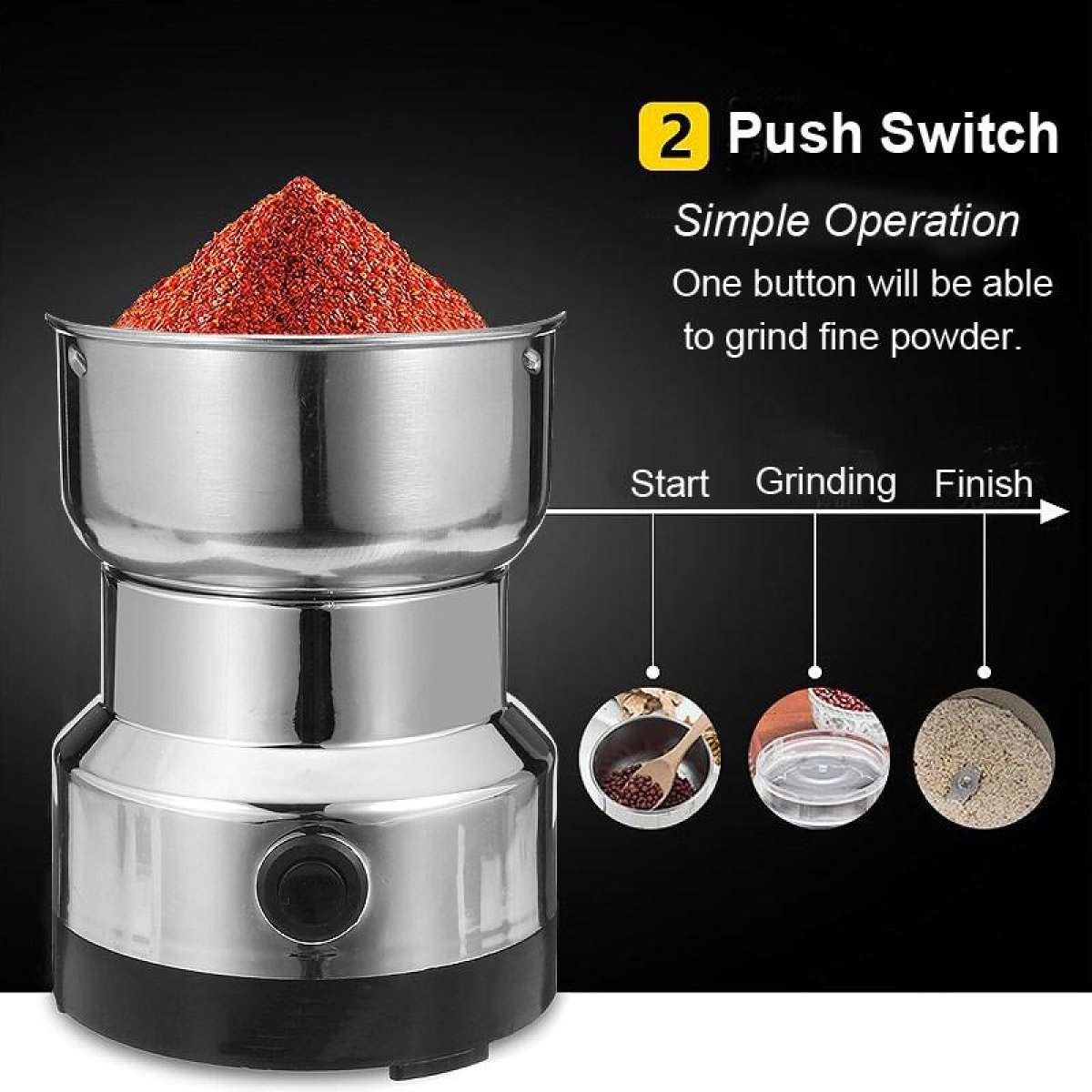 Package Included: