Freshly Ground Goodness without the Stress
Nothing beats the flavors and goodness of freshly-ground spices – they elevate the taste of food better than store-bought ones! However, traditional spice grinders can require you to use your two hands, and it could end up being so exhausting. If you're preparing for your whole family, you may sometimes find yourself running out of time to do manual grinding. GiistaPour to the rescue – the automatic spice grinder that makes cooking great meals more convenient.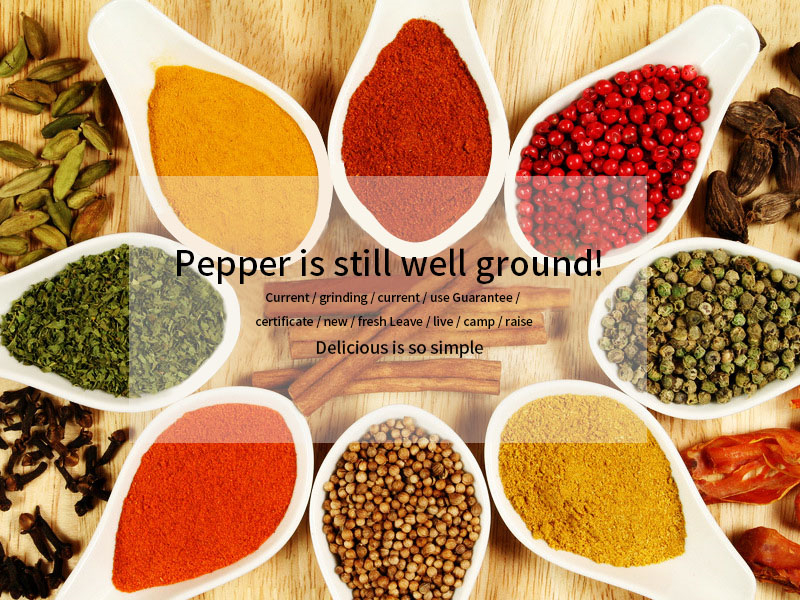 For the Busy Cooks
Made for busy, on-the-go home chefs, the GiistaPour makes grinding quick, simple, and easy! With just one tilt of the device, the GiistaPour's powerful motor will start grinding your peppers, spices, herbs! All the action can be done with one hand. Comes with pure steel, compact grinding blades to give you best quality spices always.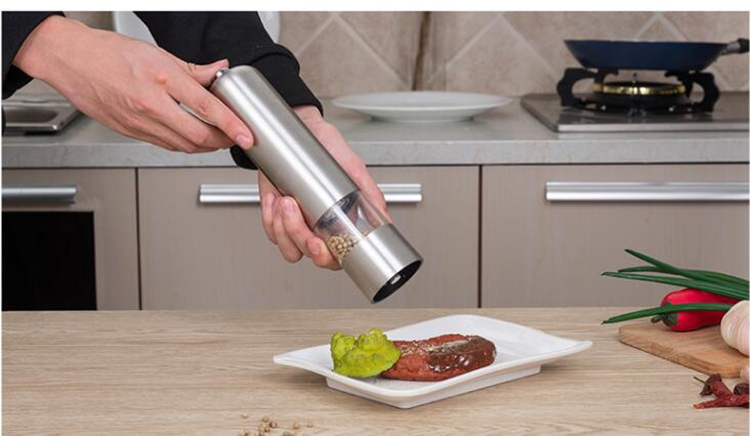 Designed for Convenience
The GiistaPour comes with a clear viewing window that lets you monitor how much salt, pepper or whole spice is left inside of the pepper grinder. When it's time for a fill, the wide top makes the process easy and mess-free.

No Turning or Twisting Required
Why twist a difficult-to-turn pepper mill or wrestle with the stiff handle on a salt and pepper grider? Our electric pepper mill gives you perfectly ground seasoning without all the work.

Great for All Types of Spices!
Different settings for different seasonings. The GiistaPour can grind traditional peppercorns, pink salt, coriander seeds, spice seeds, dried herbs and leaves, and spice barks.

Large Storage Capacity
Sealed large capacity acrylic chamber is easy to refill and clean. It can cater up to 200 grams of ungrounded spices and herbs.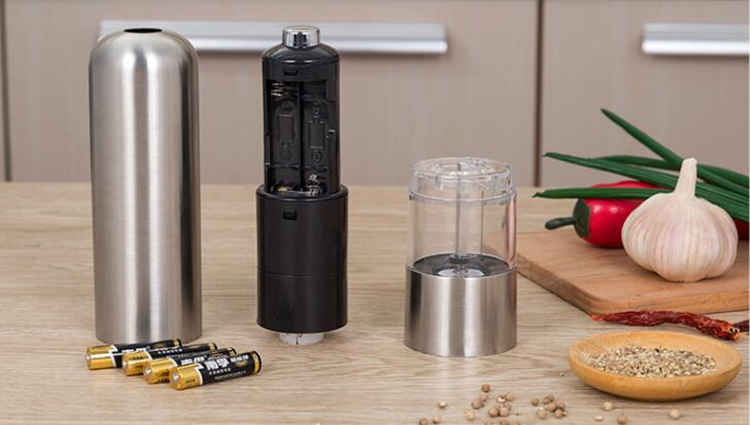 Non-corrosive and Anti-oxidation Material
Premium-grade hardness of ceramic mechanism can easily grind peppercorns, salt, and other spices. Non-corrosive and anti-oxidation material keeps spices fresh and healthy.

Elegant Addition to The Table
Stainless steel housing matches your modern kitchen and allows you to place it on the table for guests to use. Perfect for everyday needs. Ideal for cooking at home in the kitchen or grilling barbecue outside in your backyard or at the park.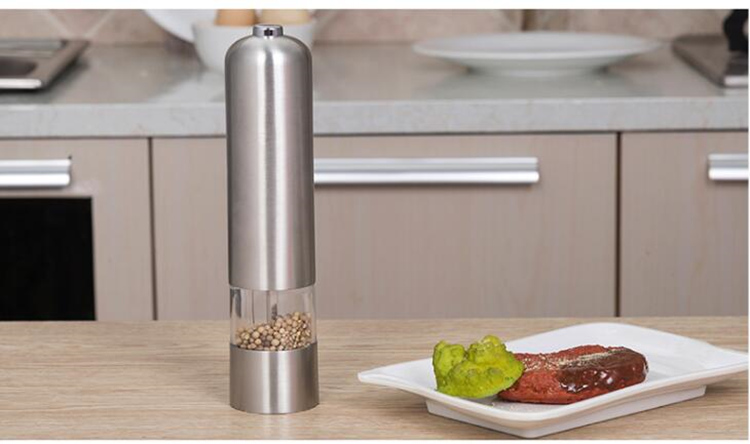 Portable and Perfect for Cooking on the Go
The GiistaPour is powered by 4 AA batteries – it's so portable, you can use it and bring it outdoors, and in the office!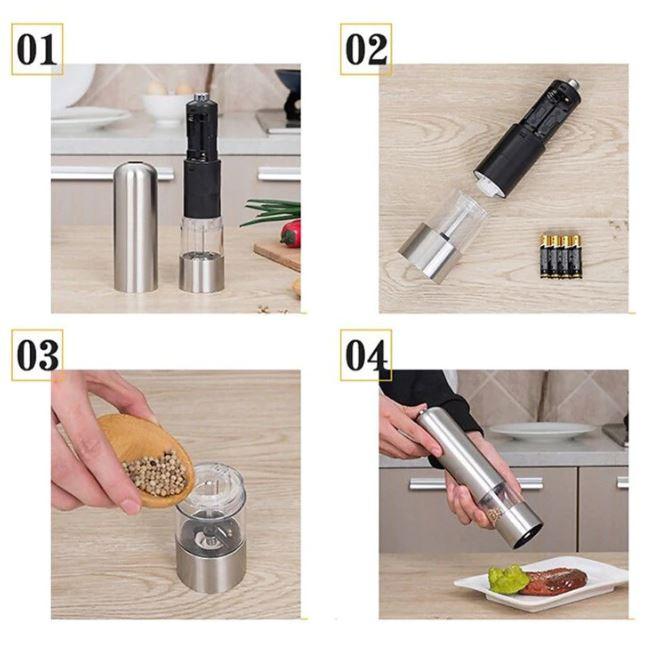 Packcage Include
1*GrindMateTM(Note- Batteries not included)