Fryella, Making Your At-Home Cooking Hassle-Free!
Our smart air fryer is your quick and easy solution to on-the-go, healthier meal options for your family and friends to enjoy. The Fryella is an all-in-one machine that transforms regular meals into one-of-a-kind delicacy in a snap.
LED Touch Screen with Knob
The panel controls are super intuitive to use. Select a preset program, and you can manually set your desired time and temperature by simply rotating the control knob. Also, you won't crack the screen when you have wet hands.
Compact Nonstick Basket
The Nanoscale Ceramic Coated Accessories are BPA&PTFE free. Only cookware made of nontoxic material is truly harmless to your health and the environment. And a single 6 qt basket takes the same space but gives more capacity also less cleaning than other models with detachable baskets.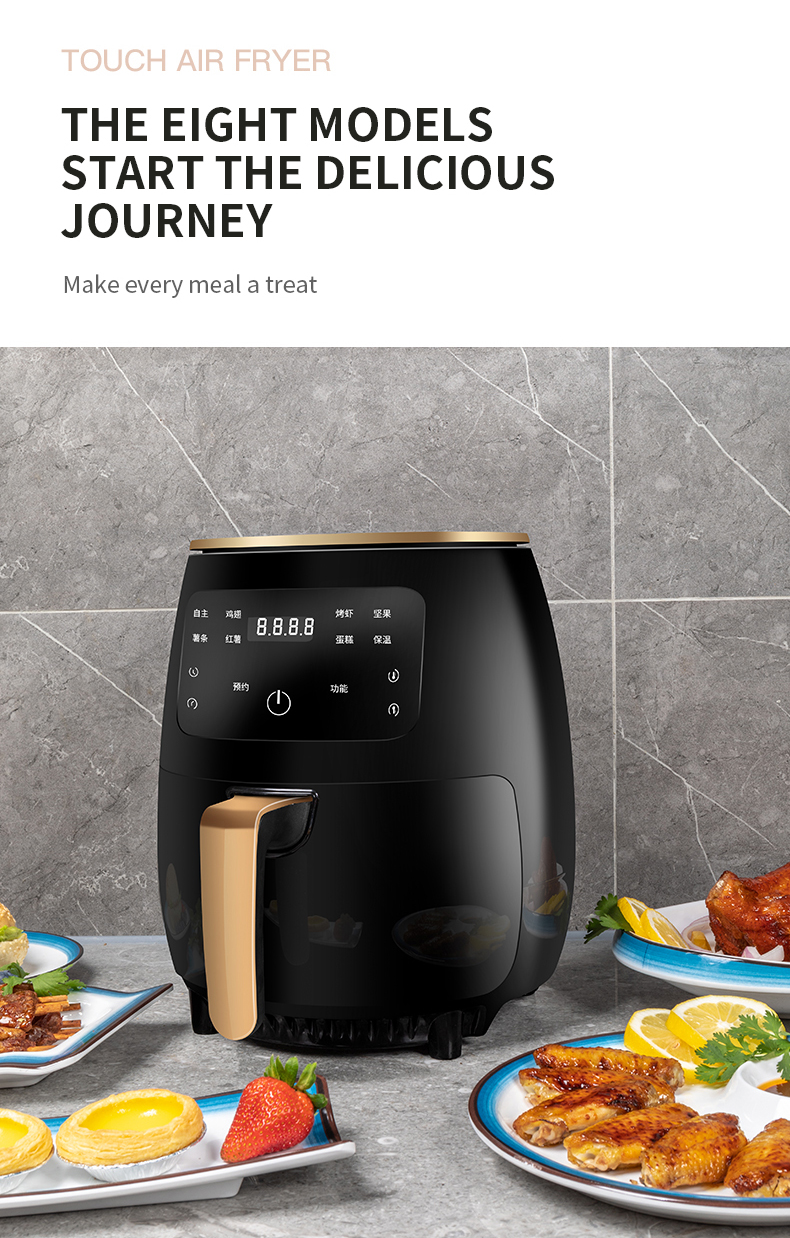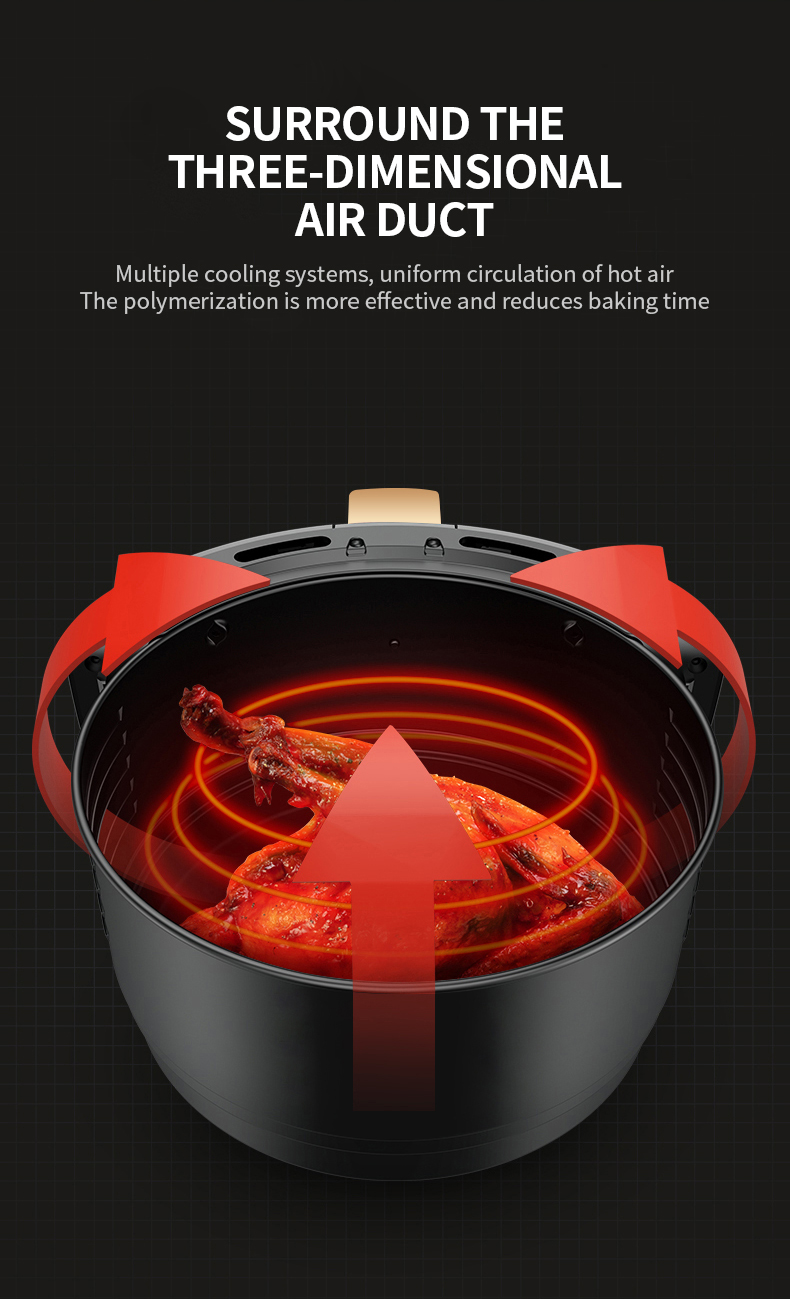 Cook Without Fear
Fryella Air Fryers will automatically shut off when it becomes overheated and when the basket is removed. It also stays off until the basket is securely placed back in. So start making hearty food with this air fryer fearlessly like a pro!
Hassle-Free Cleanup
The durable nonstick air fryer basket and crisper plate are both dishwasher-safe, easy cleanup for busy households. You can also rinse and clean them with warm soapy water and a damp cloth; then, you'll be set to cook your next healthy meal.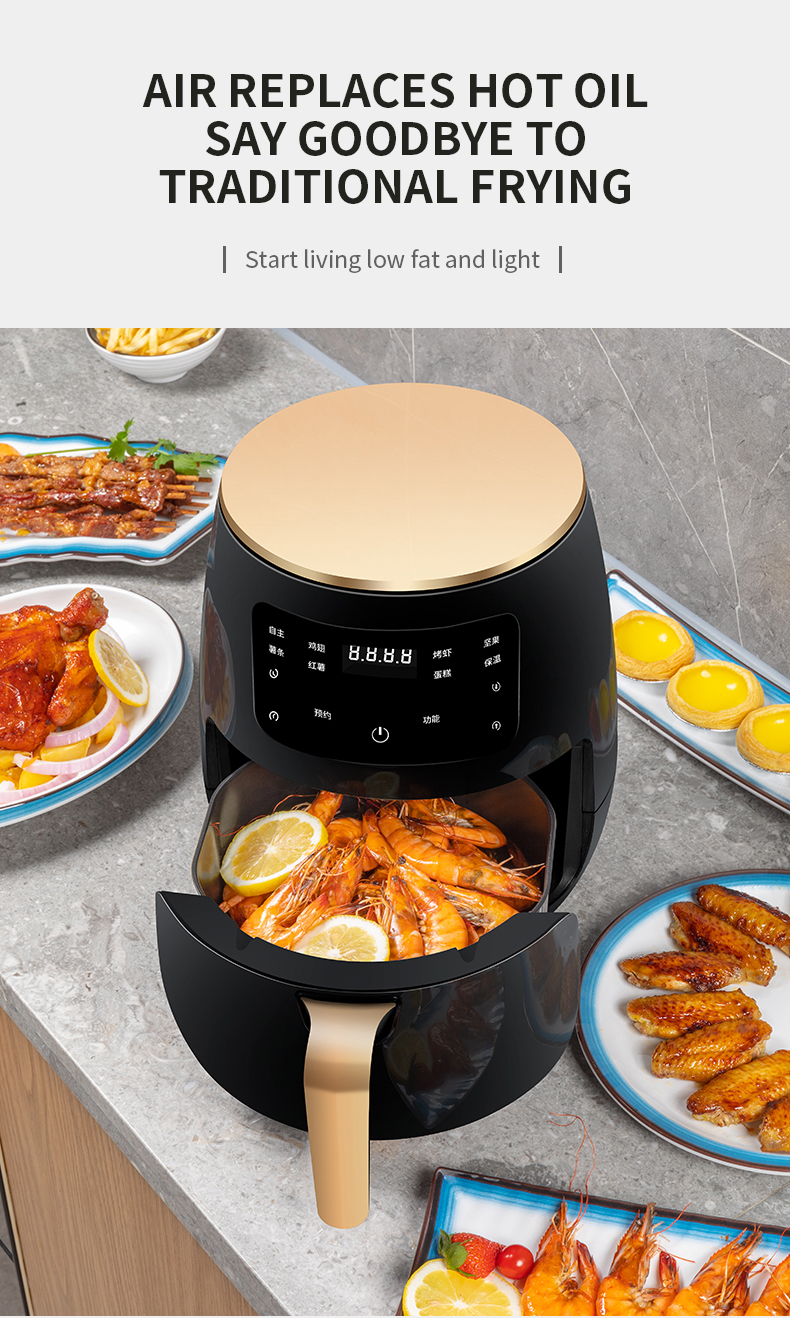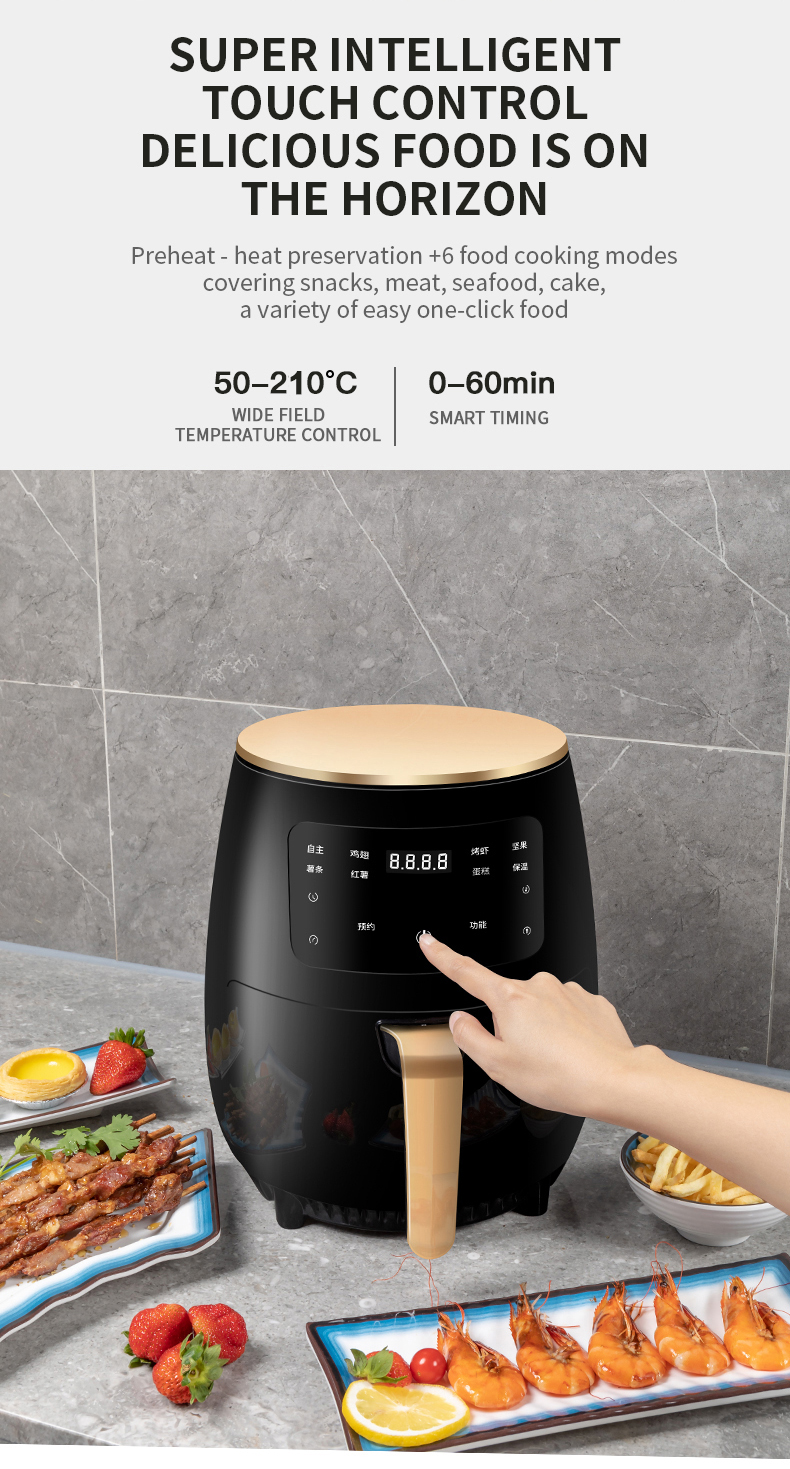 Space-Saving & Stylish
The round shape compact air fryer saves your kitchen counter space and yet does not compromise on capacity. The neutral black color and minimalistic design also effortlessly blend into any kitchen decor.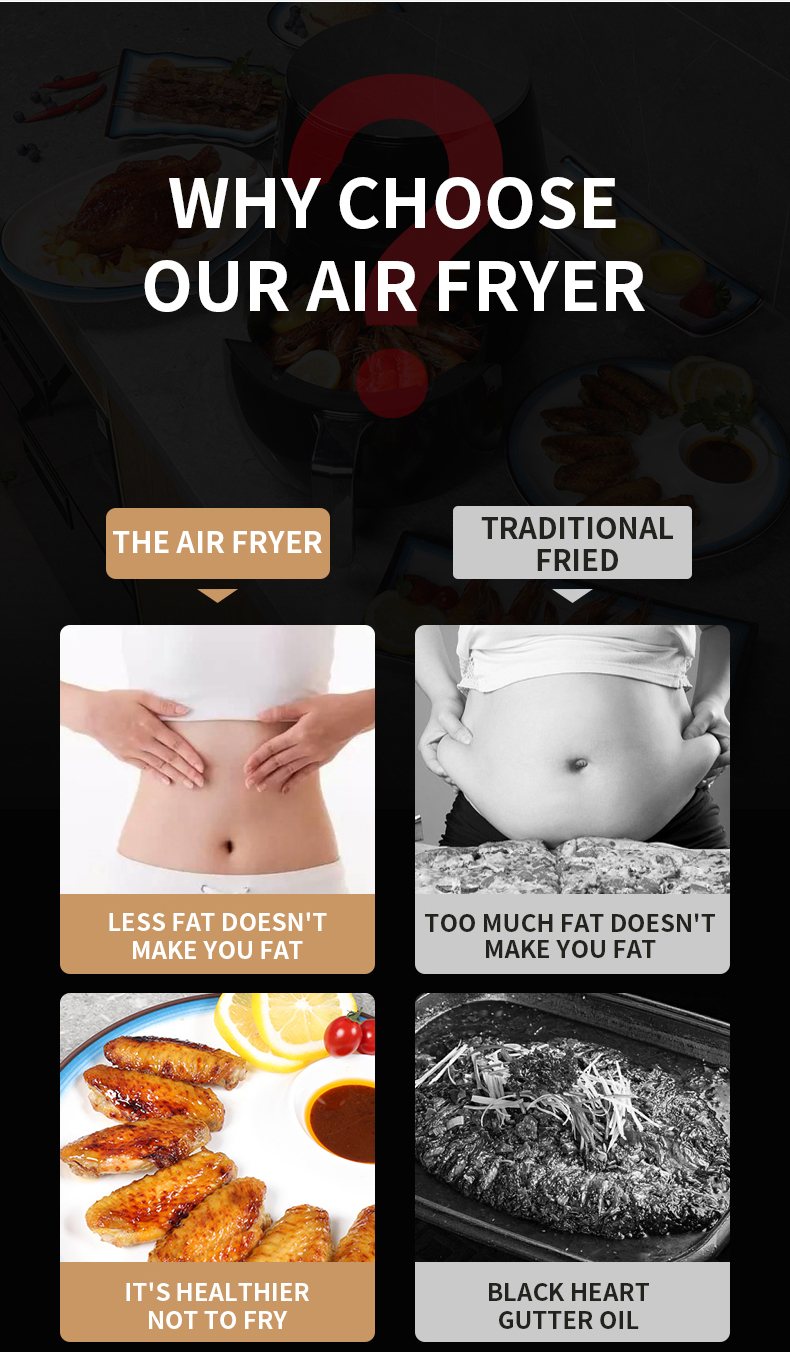 Why Choose Fryella?
Even Cooking: Fryella Air Fryers cook with halogen light and air. The heaters produce intense heat in the form of a lightwave to deeply penetrate foods, meanwhile achieves the desired browning by 360° hot air circulation.
Healthier Frying: Fryella Air Fryers makes healthy fried foods a reality. Brings out the crispiness and rich flavor of every food without the need for oil, grease, and mess. It cuts 85% calories and fat and reduces the harmful effects of oil frying.
Safe & Durable: The nano-scale ceramic coating is Teflon, BPA-free, making the basket and crisper plate shiny forever. The nonstick accessories can be easily clean up, with no ingredients sticking or residue.
Smart Operation: Easily select your cooking options with just a touch on the LED digital screen. Make your at-home cooking adventures stress-free with Fryella.
Versatility: You may air fry, bake, grill, roast, dehydrate, reheat and see the whole process clearly through the transparent window. All your cooking choices are available in 1 appliance!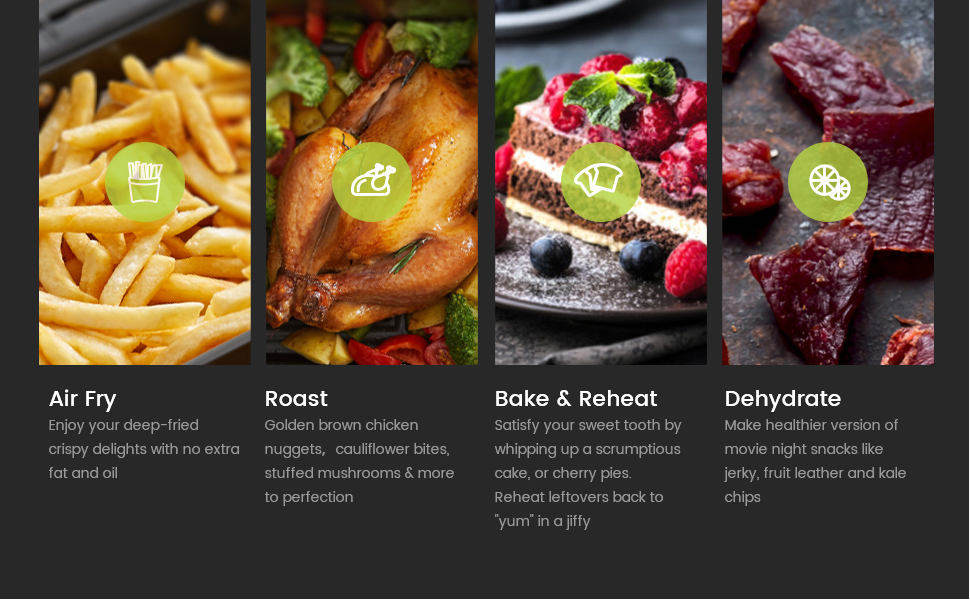 Specifications:
Control Method: Touch
Capacity: 4.5L
Heating Method: Three-dimensional Surround Heating
Safety Function: Anti-dry Burning
Model: Fryella
Item No.: Touch Screen Air Fryer
Brand: Air Fryer
Power Supply Mode: AC
Rated Voltage: 220V
Rated Power: 1200W
Rated Frequency: 50Hz
Body Material: plastic
Electric Fryer type: air fryer
Product Size: 330*220
Power: 1200W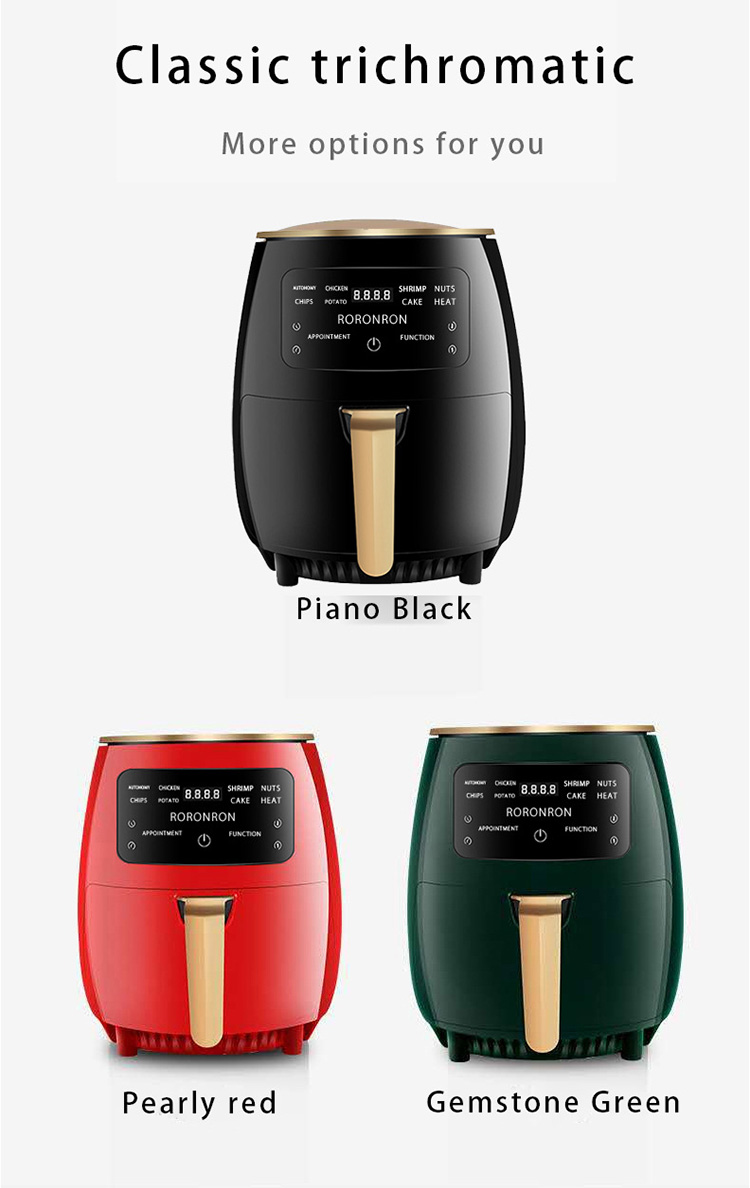 Package Includes:
1* Air Fryers
1* Instruction