Make Life Easier with AirSizzle
Experience a healthier way of preparing your food. AirSizzle 2000 is a smart, multifunctional, and easy-to-use air fryer that can get your favorite meals. This air fryer preserves the flavors and nutrients so that you can get the most out of the food you've prepared. AirSizzle is everybody's healthy partner in the kitchen, making delicious meals in a snap.
No Complicated Instruction, Easy Operation!
The AirSizzle provides a next-generation and hassle-free cooking style. Insert food into the hot air fryer, set the time and temperature, and let it cook your ingredients efficiently and, most importantly, healthily.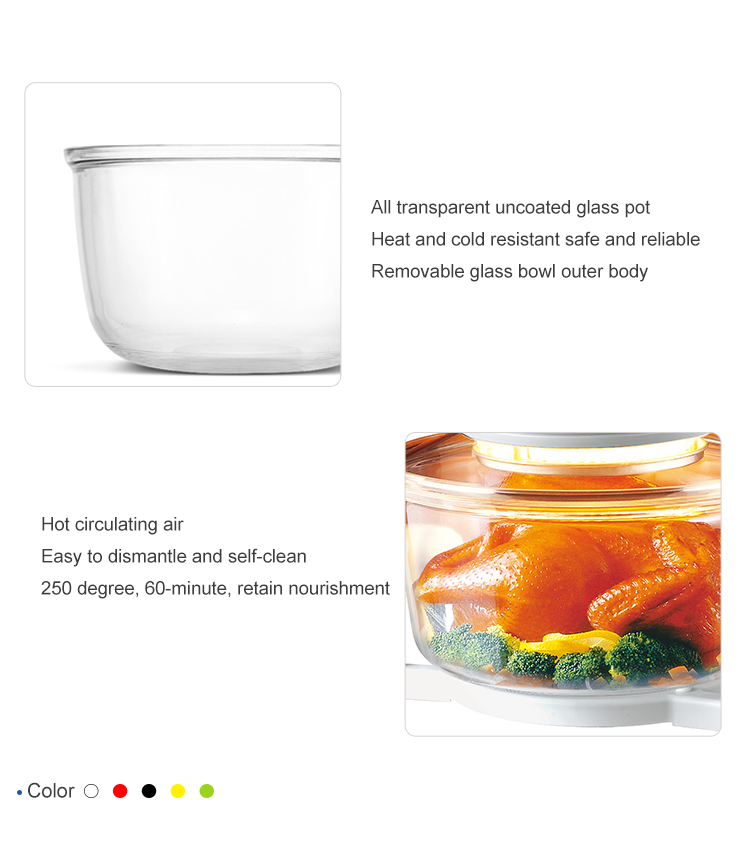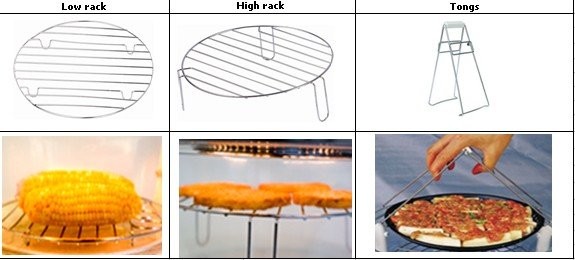 Use AirSizzle For Everything
Our Air Fryer Toaster Oven is perfect for chicken, steak, ribs, fish, shrimp, and more. It has the ability to defrost, broil, roast, bake, steam, grill, and even BBQ. There's no need to preheat or defrost frozen meat for the best flavor and taste. Instead, AirSizzle will get everything done efficiently so that you can focus on other things that matter.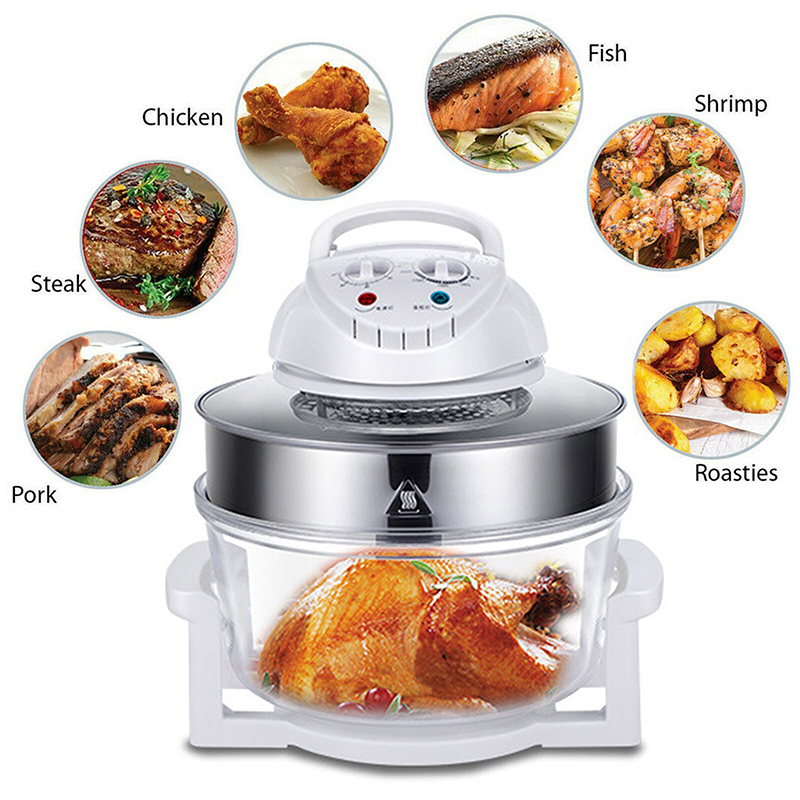 For Health Enthusiasts
AirSizzle offers adjustable time and temperature control via built-in technology to ensure delicious food like meat, seafood, and vegetables. It also includes a cookbook containing 50 popular healthy recipes that you can follow at home. In addition, our air fryer convection oven requires little to no oil added when cooking, and the infrared convection toaster oven was laboratory tested to ensure you can prepare healthier meals more efficiently.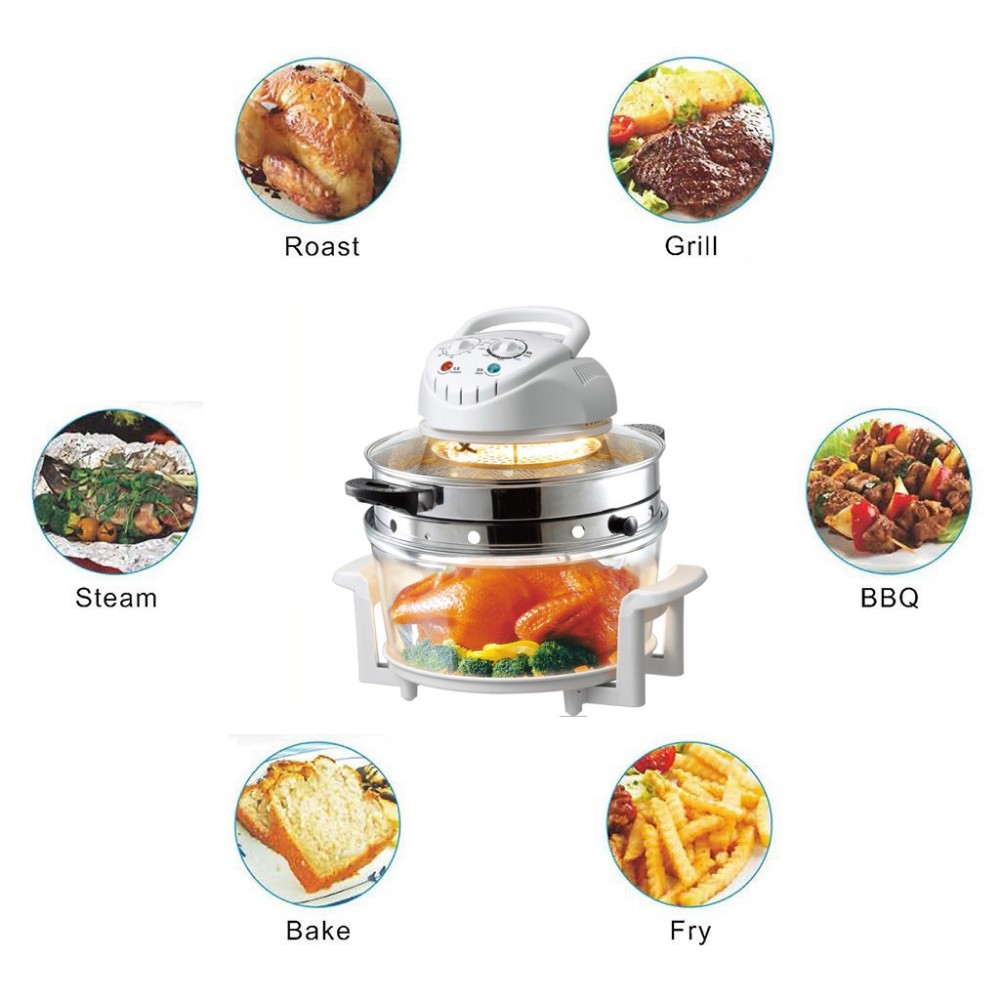 Better Than Conventional Frying
Unlike deep fryers, this commercial dry fryer countertop toaster gives you quick and even cooking due to rapid turbo hot air circulation inside the multicooker. You can also use it to broil, roast, BBQ, grill, and bake.
Perfectly Crisped
The oven air fryer cooks your food brown and crispy on the outside and keeps it moist on the inside without the excessive use of oils that contains too much fat. (Perfect for making fries and chips).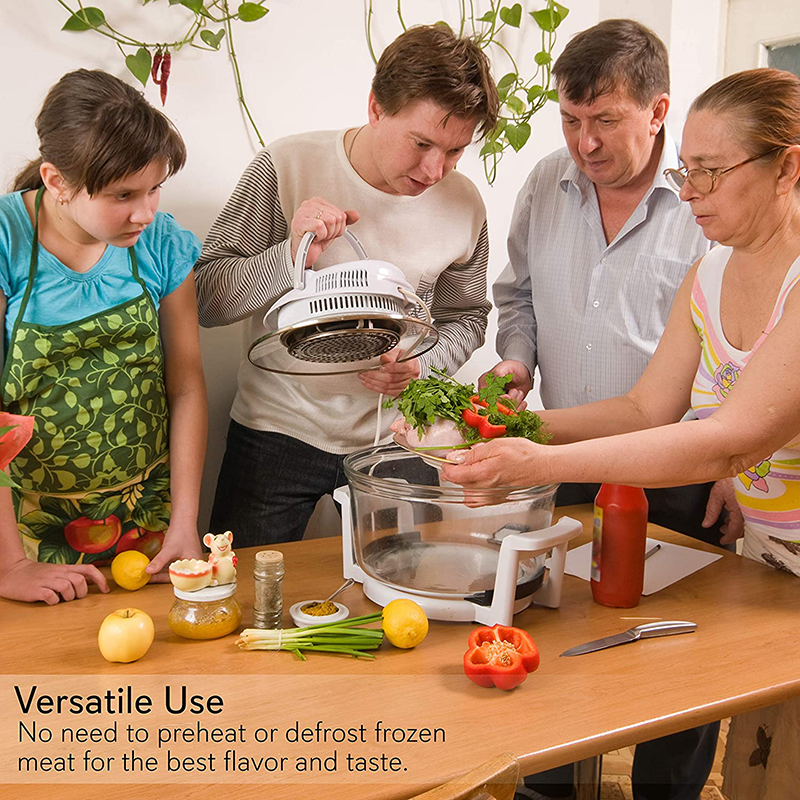 Oil-Less & Healthier Choice
AirSizzle Oil-Less Air Fryer works with little to no oil yet still keeps the deep-fried crispy texture of food. The frying bowl and pan combo separate food in the basket from fat and oil dripping down the pan.
All-in-1 Machine
AirSizzle is not only an air fryer. With its wide temperature range [from 180℉ to 400℉], this large air fryer allows you to air fry, bake, grill, roast, and even toast.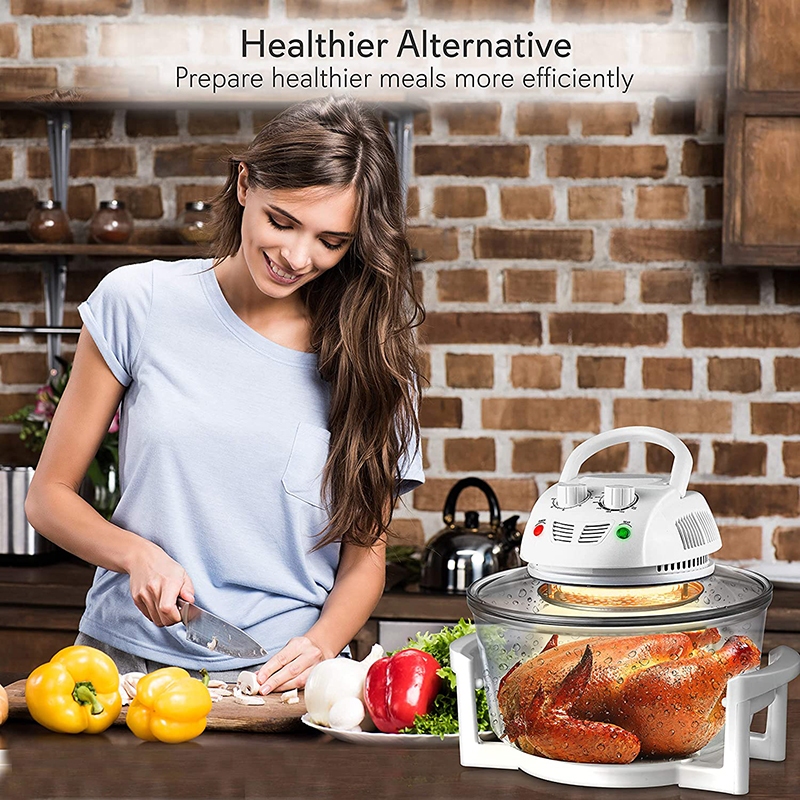 360 Even & Powerful Heating
AirSizzle circulates super-hot air around the food to cook your meals faster. Thanks to its 1300W powerful built-in fan and 360° air convection system, you can rely on our air fryer for quick and healthy meals.
Super-Sized Capacity
The large-sized frying bowl easily fits a whole chicken for 3-6 people – great for dinner parties. The container is deep enough to provide space between food and heating tubes to avoid overheating.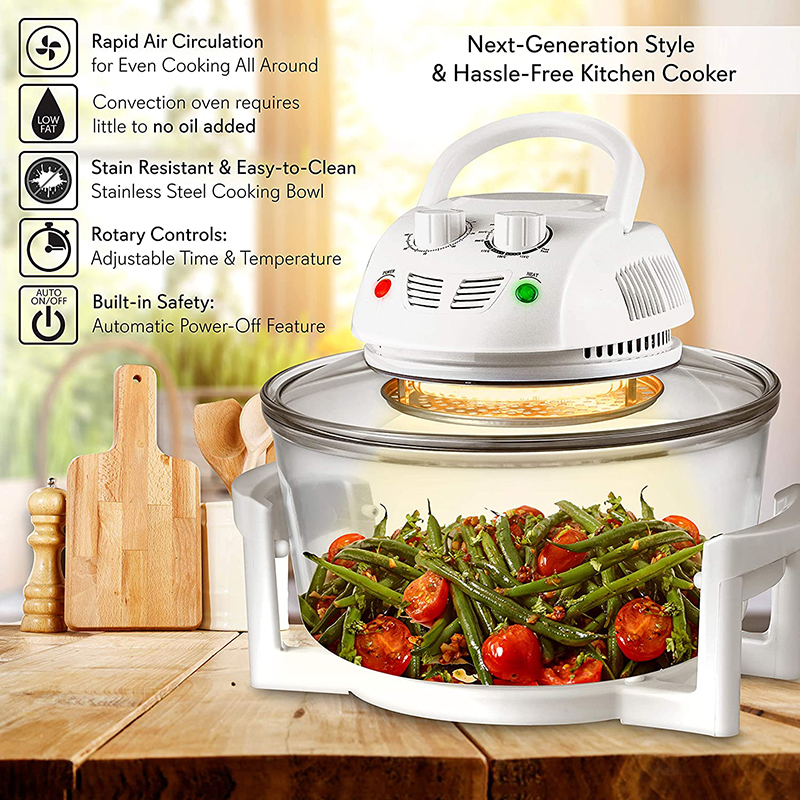 Clean In A Snap
If our AirSizzle cooks food faster, it's easier to clean too! Detach the nonstick frying basket from the pan, effortlessly rinse and wipe off the water – or just put them both into a dishwasher.
Safely Cooking
AirSizzle has the function of overheating protection and automatic shut-off, which is also with advanced ETL listed/FDA compliant safety technology for long-lasting durability.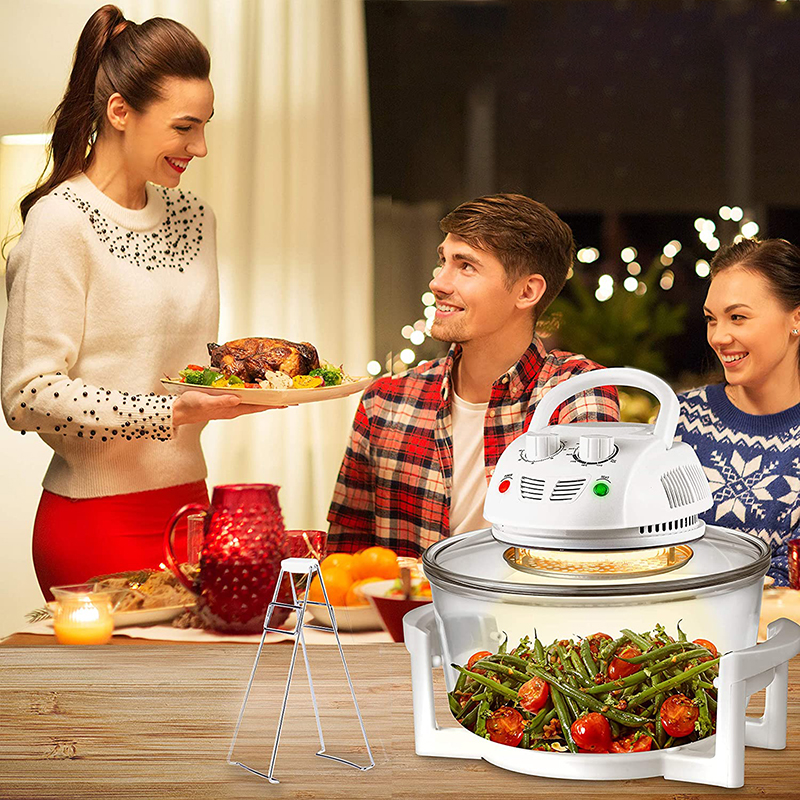 Specifications:
Material: Glass, Plastic
Color: White
Size: Bow Diameter 330mm(in)
Total L*H 370*320mm(*in)
Weight: 6kg
Voltage (V): 110~125V(US)
Power (W): 1200~1400W
Frequency(Hz): 50Hz
Capacity: 12L [adjustable to 17Liters with an extender ring].
Package Includes:
1* Air Flyer
1* Overhead
1* Low shelf
1* Picking rack