Experience Crisp and Flavor Like No Other, With Frolleio!
The Frolleio Air Fryer uses AirCrisp Technology (instead of oil) to help reduce added fat by 70-80% without sacrificing the flavor of your fried food. Zero residual smell, pure crisp!

To make your Frolleio experience even better, we've added an auto-shut-off function that prevents overcooking. This feature is highly appreciated by many users who are always on the go and don't have the luxury of staying and waiting for the meal to cook.
Design That Speaks Excellence
The Frolleio comes with cool-touch housing and handles that make the entire air frying process safe and easy. It's so simple; even your kids can use it! This is the PERFECT appliance for picky eaters, large families, or those who have busy schedules. Appetizers to desserts, 1 dozen chicken wings, 1lb French fries, even baked goods, and all within minutes of setting the timer—it couldn't be easier!
Less Fat & More Health
The Frolleio Air Fryer uses hot air to cook your favorite foods and reduce calories up to 85%. It keeps the same crispy texture as deep-fried to help you reach your health goals without sacrificing your favorite fried food.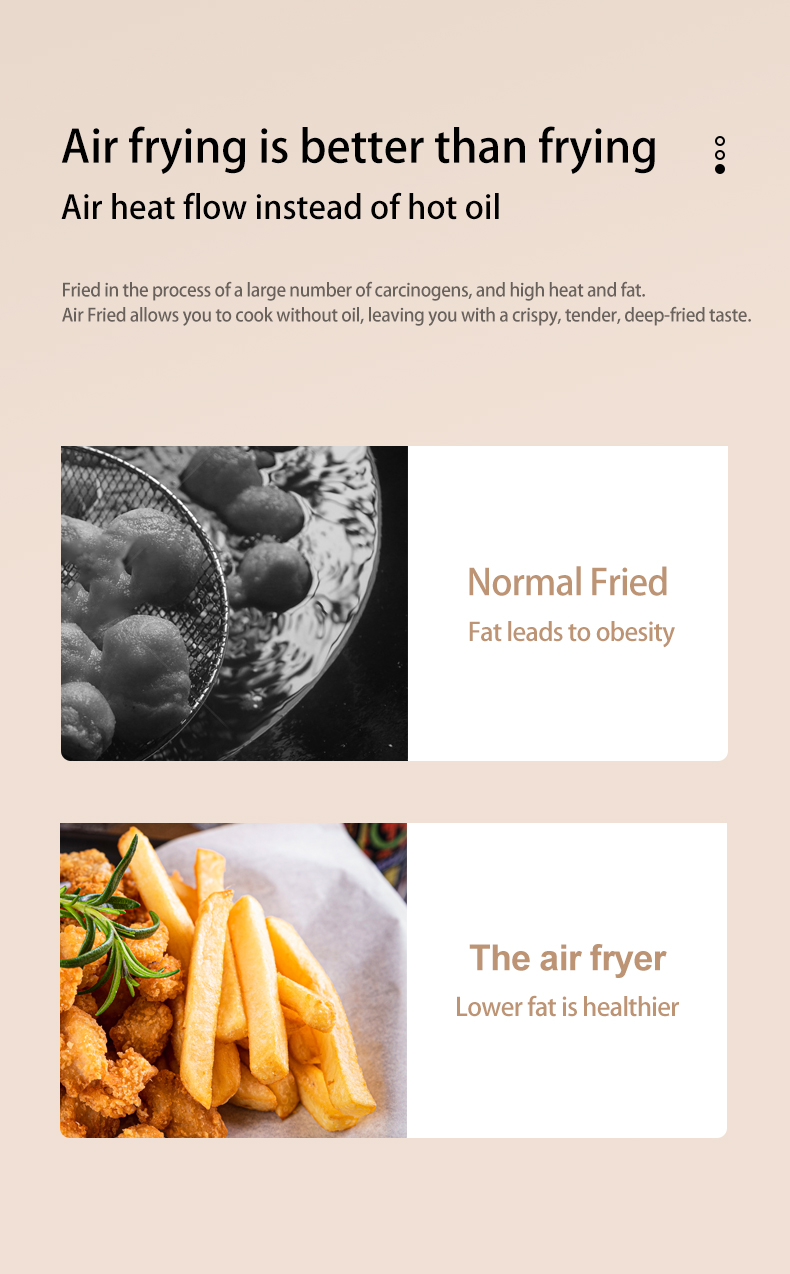 Crispy and Delicious by Cyclic Heating
Frolleio heats food via hot air circulation to deliver crispy and delicious fried meals from the inside to the outside. With its 1300W high-power air fryer, it's faster than a conventional oven and better than other air fryers on the market today.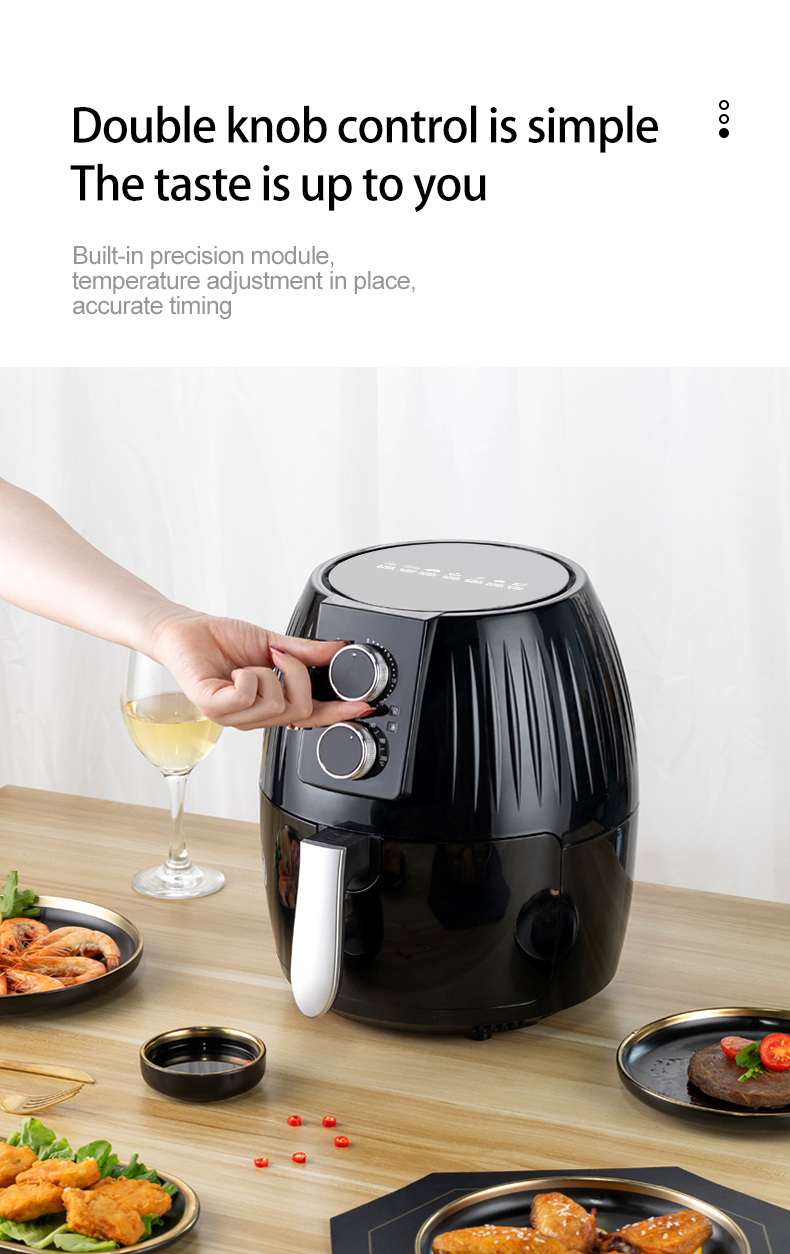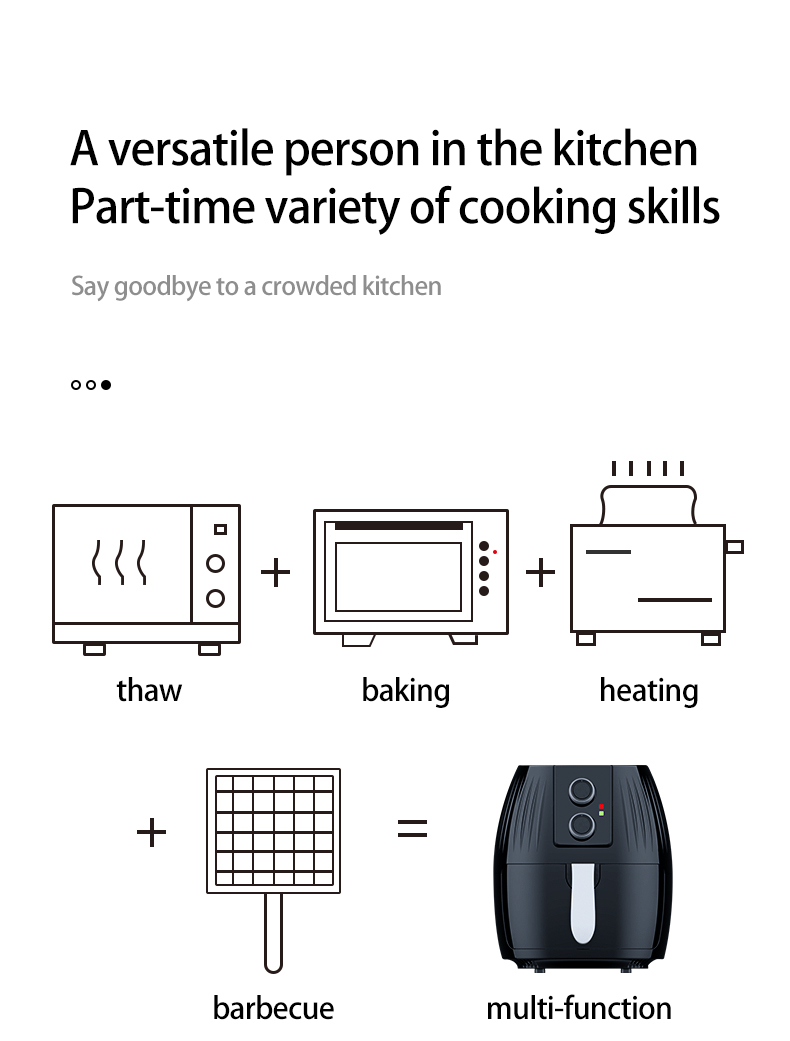 Share Delicacy with Family and Friends
Our air fryer size is perfect for the family and the party. It is equipped with a shelf and comes with multiple functions that deliver excellence in various cooking methods. In addition, the design of the Frolleio ensures to protect the safety and service life of the device while helping you make more delicious meals at home.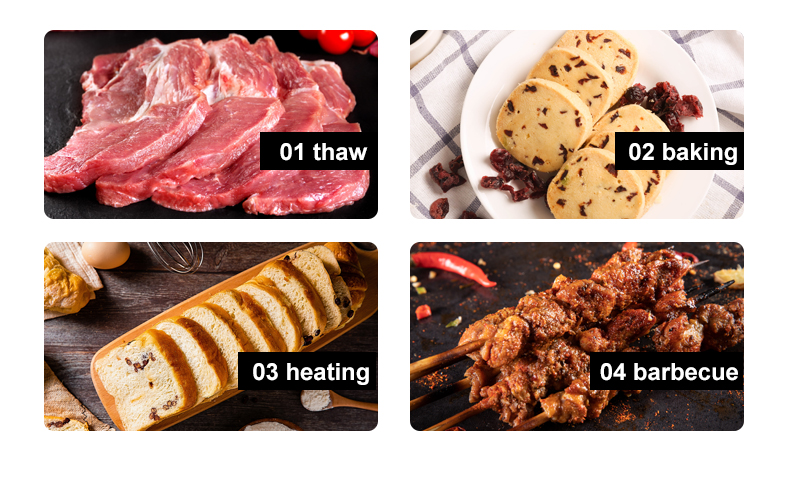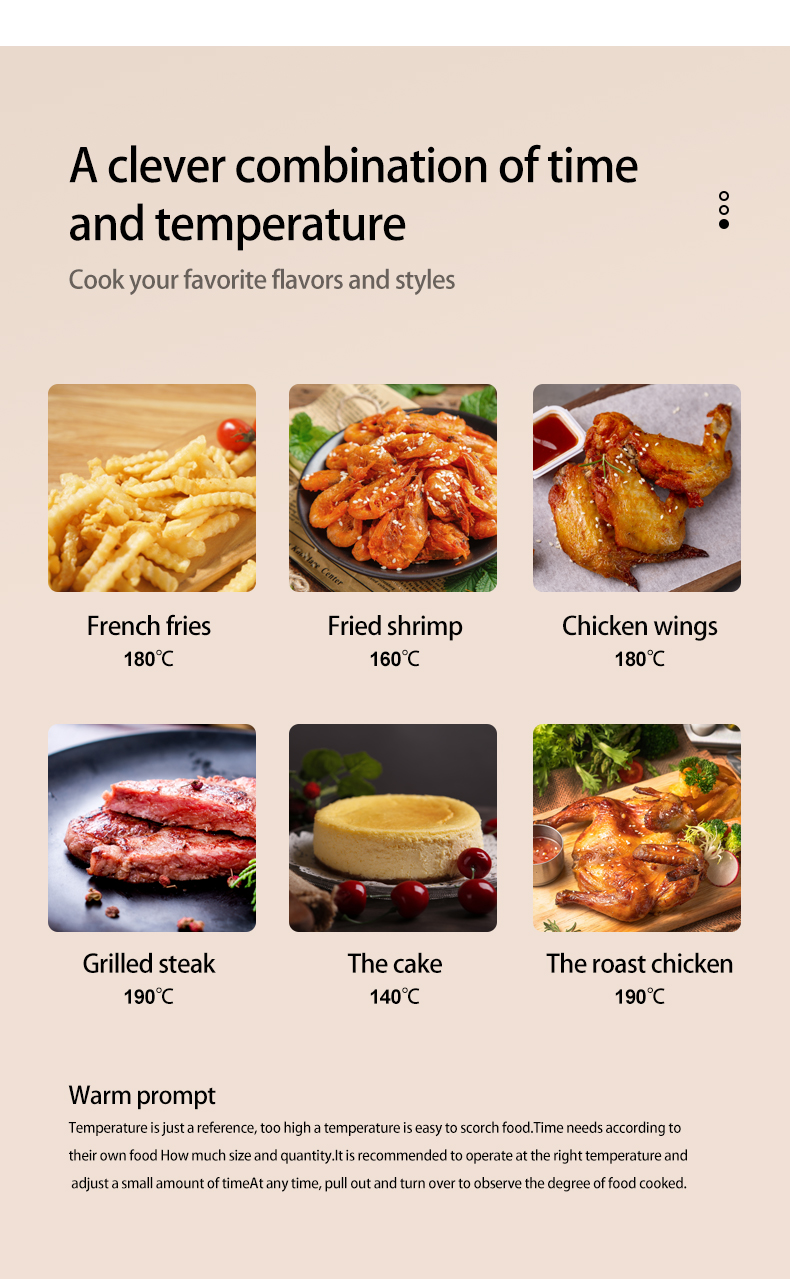 Cleaning Method
There's no need for a complicated cleaning process with Frolleio. All it needs is for you to take out the basket, clean it like you normally do with plates and pans, and you're all set. Just make sure to use a soft scouring pad to clean the basket to ensure the service life of the basket will be longer.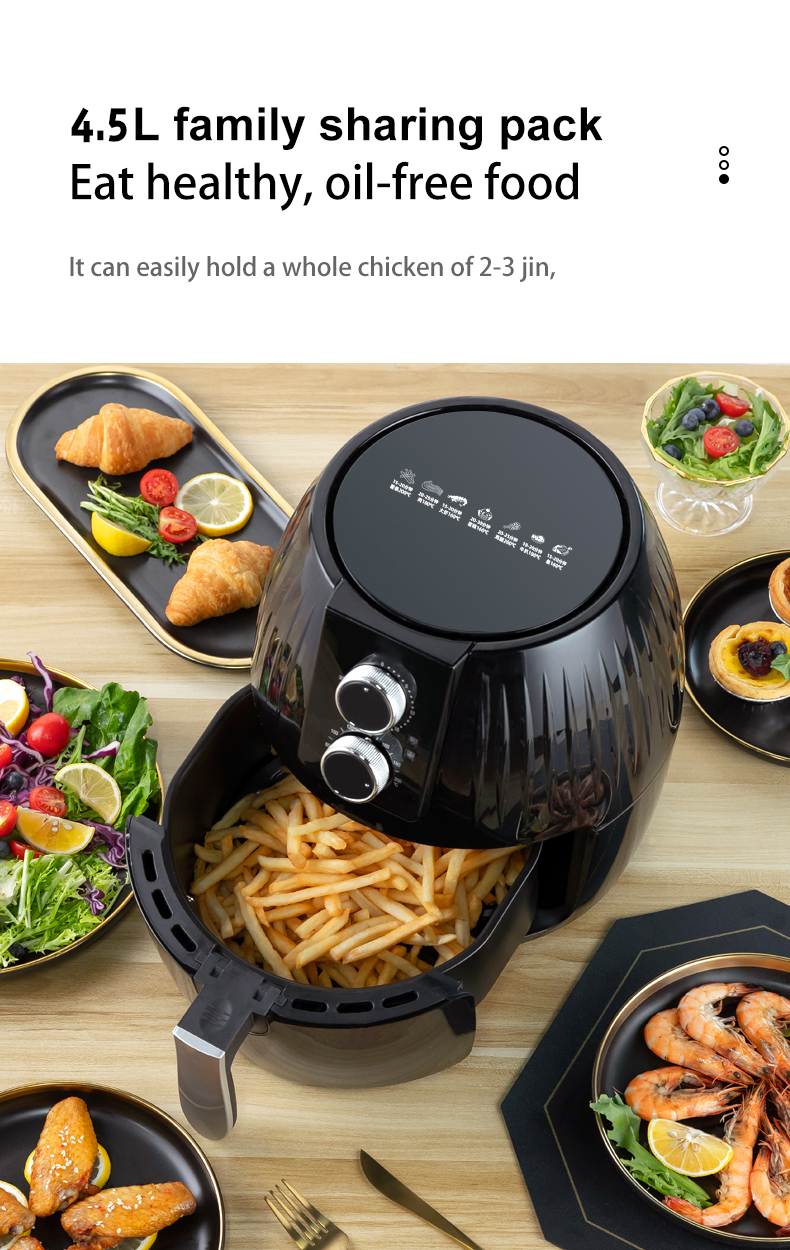 Showcase Your Cooking Skills
Free temperature and time settings give you to showcase your culinary skills and creativity. However, if you are a beginner at cooking, don't worry. The USER MANUAL of Frolleio Air Fryer is equipped with the suggested time and temperature for cooking food, helping you easily master the delicacy secret.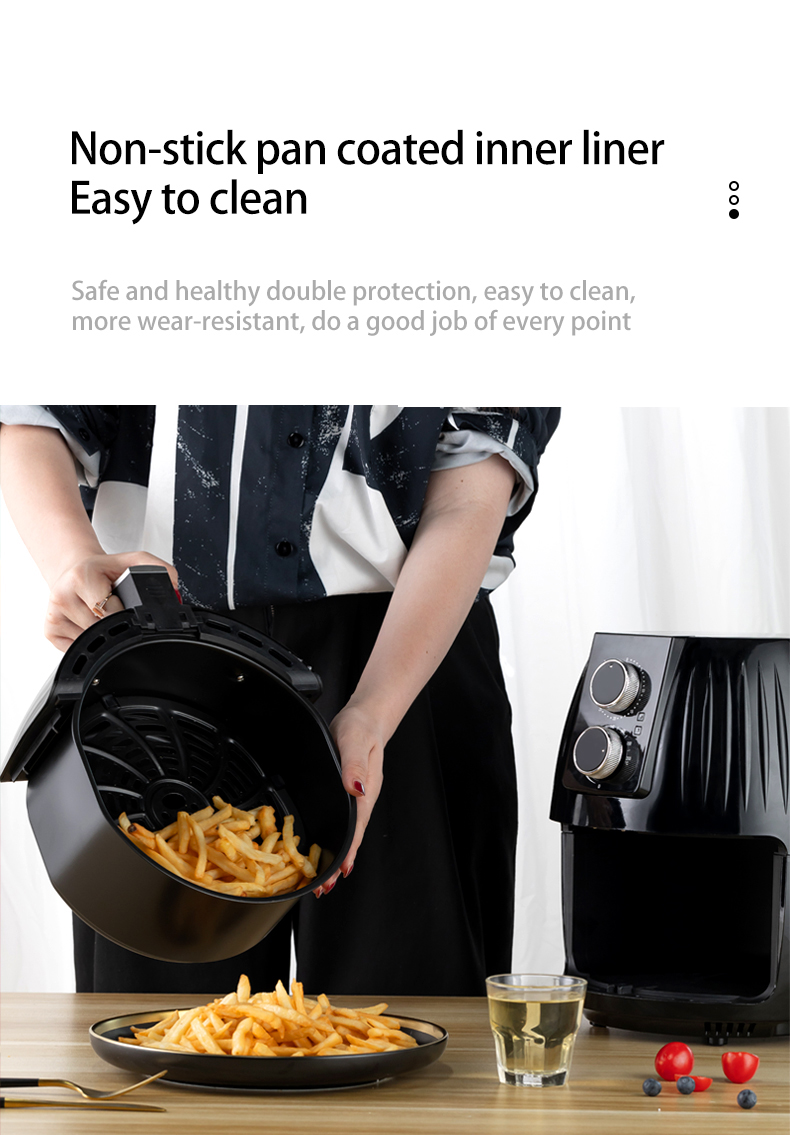 Perfect Cooking with a Variety of Ingredients
Potatoes & Fries, Meat & Chicken, Snacks, Baking, you name it! Owning a Frolleio Air Fryer is like having a variety of cooking tools. Make your gourmet life more convenient and efficient every day.
Easy to Clean
Our goal is for healthy cooking to be not only quick but also simple. The detachable fry basket is simple and hassle-free to clean. It is also 100% dishwasher safe!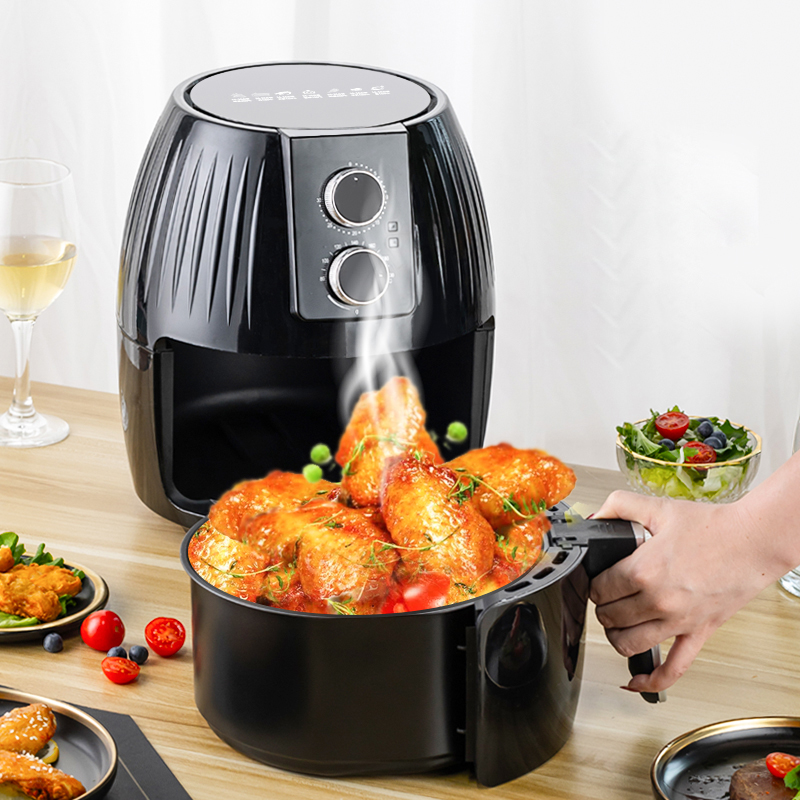 Specifications:
Item Name: Frolleio Air Fryer
Model Number: FAR338
Item size: 25*32*32cm = 9.8*12.6*12.6inch
Weight: 3.7kg
Carton Size: 32*32*40cm = 12.6*12.6*15.7inch
Capacity: 5.5L
Power: 1300W
Color: Black
Feature: Adjustable thermostat with LED display and touch screen
Timer: 0-30Min
Package Includes:
1* Air Fryers
1* Instruction
1* Oil Pan