Not your best day? Instantly turn your dull and gloomy mood into a pleasant and relaxed one with Fairy Glow Hanging Curtain Lights! 

Swap out your typical burned-out lightbulbs that fail to uplift your mood after a long exhausting day with Fairy Glow to get a welcoming cozy vibe out of your space. These twinkling hanging curtain lights create a magical sight, making you want to snuggle in bed and relax your mind.
What makes this unique is that it can go above and beyond your indoor space. You can use them as party lights to beautify your garden for a fun sunset barbecue or elegant yet relaxing dinner with family or friends.
Fairy Glow Features
Cozy Warm White Light
Consists of 300 LED lights that are energy-saving and cool to touch. These dimmable lights are great for setting a quiet, relaxing mood. Ideal for bedrooms, living rooms, parties, weddings, dorm rooms, birthday decorations, backdrops, etc.
Easy Installation
Make sure to set up the main string of lights before unwrapping the individual strings. Adjust the distance between the strings with a zip tie for a double layer to fit your preferences and make the lights look exactly how you want them to.
Connectable and Durable
The strings included are connectable and can cover a larger area. Please only keep the controller on the first set when strings are connected so that you can easily and simultaneously control these lights.
Multi-function With Remote
These curtain lights have 8 modes—combination, in waves, sequential, slogs, chasing, slow fade, flash, and steady on—that bring a different mood to the room. You also can adjust the brightness and set the timer as you like through the smart remote.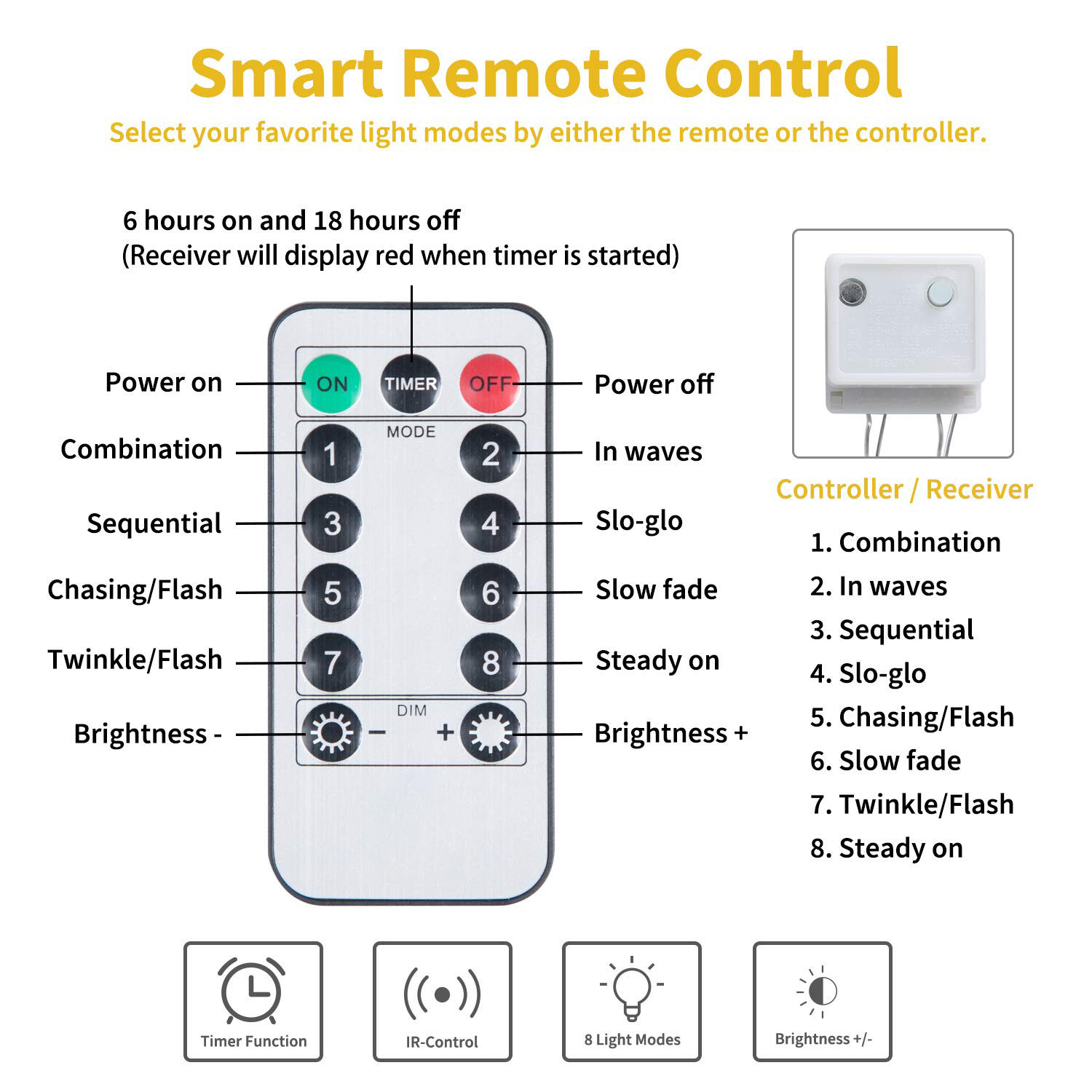 How to Install the String Light
Find each end before unwinding the ties in the middle.
Hang the horizontal stretch of the cord.
Untie and unfurl the vertical light strands.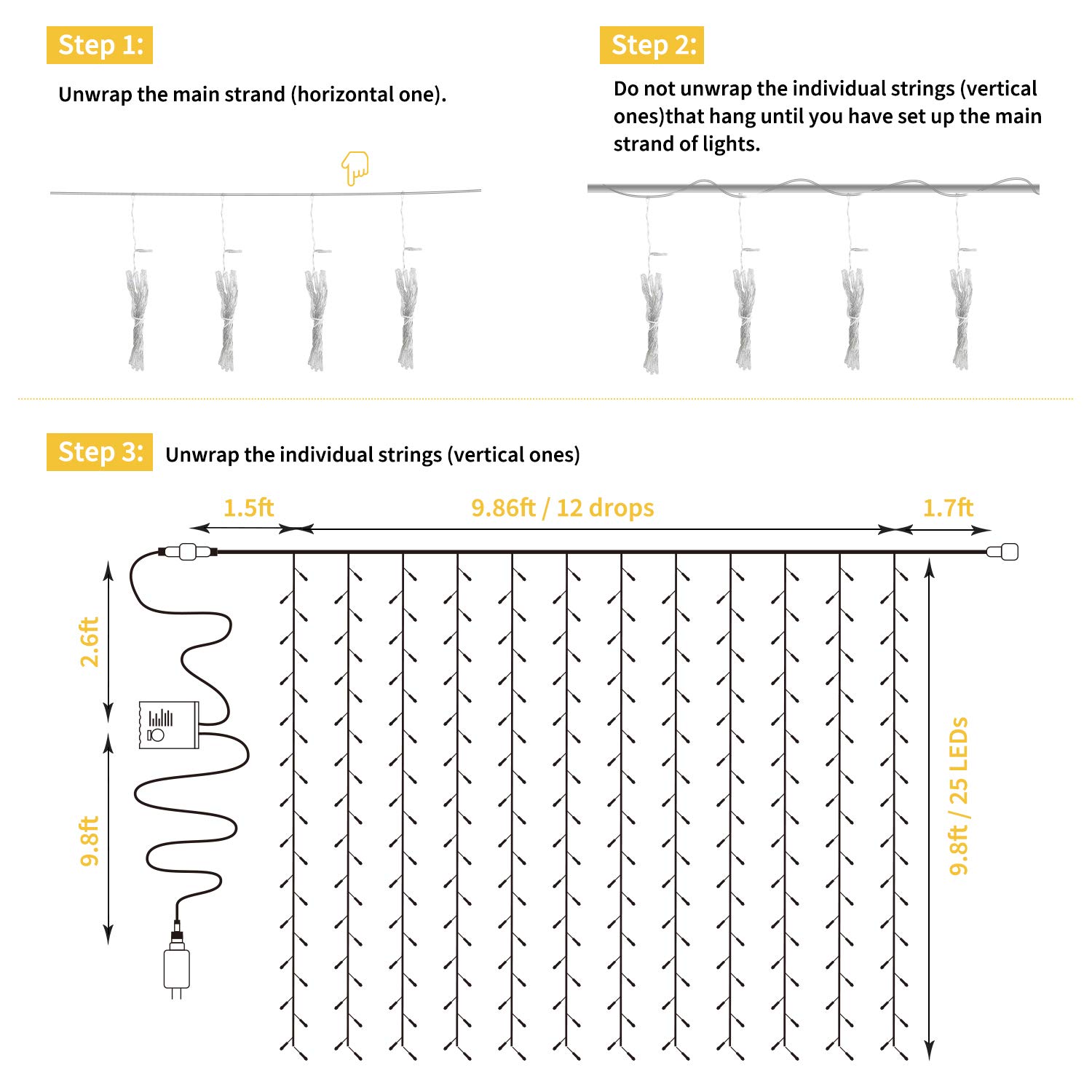 Package Inclusions
1 x Curtain Lights
1 x Remote Control