How about adding a little magic and cheerful vibe to your space with radiant dancing lights? Enjoy a relaxing evening at home with the RayDance LED Curtain String Lights!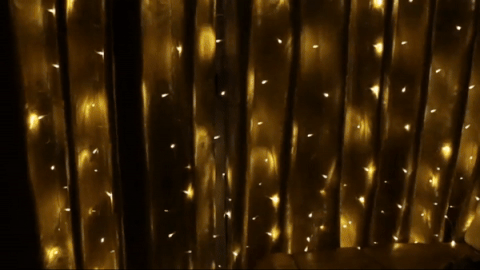 Bring a warm white glow to your walls, curtains, and more with a cascading twinkle effect through the RayDance LED Curtain String Lights.
Consisting of 300 energy-saving LED lights, these dimmable string lights are perfect for setting a quiet, relaxing ambiance in your bedroom or living area. They emanate magical fairies or the twinkling night sky that can instantly turn your frown upside down and encourage a restful evening all cuddled up under your warm blanket.
Features
Multiple Settings For More Fun. Includes eight flashing modes that flash with the frequency of the sound mode you have selected. There are four sound-sync options.
Relax For Hours Under Automatic Lights. Pressing the 'Timer' button on the remote controller will make the lights go into automatic mode to stay on for 6 hours and off for 18 hours per cycle.
Soft Warm Waterfall Fairy Lights. Each string containing 30 LED lights at 9.8 feet or 117.6 inches is enough to cover the width and height of standard windows in most bedrooms, kitchens, living rooms, and bathrooms, or even to wrap around a canopy bed or pergola in the backyard.
An Enchanting And Safe Experience. With the low voltage and safe touch mechanisms, the RayDance LED Curtain String Lights are safe to touch and will not overheat after hours of twinkling magic.
Convenient And Modern Decorative Lights. Designed with a USB plug, you can conveniently charge via computer, power bank, and other USB charging devices.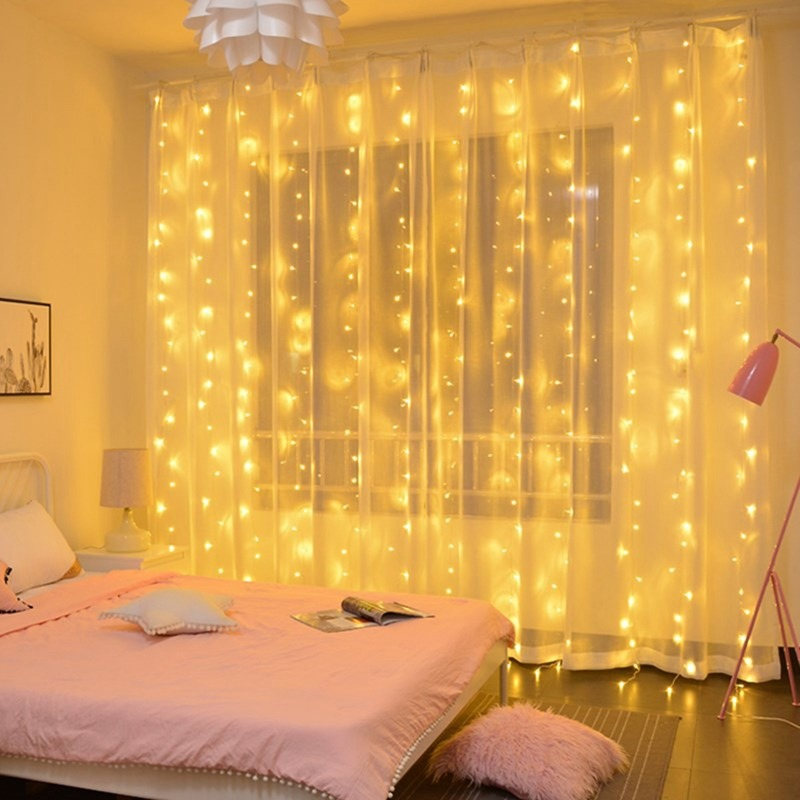 Why You'll Love It
10 Strands of Fairy Lights
300 LED lights sprinkled across the wall add a touch of magic to your office, bedroom, dorm, or living area. The 10 strands connect to the mainline for fast and simple installation.
All you need to do is wrap the mainline along your rod, then release each string of lights from its clasp. Connect to any standard USB input and ignite the warm glow. They even look enchanting outdoors for special evening occasions. (Note: These lights are not waterproof.)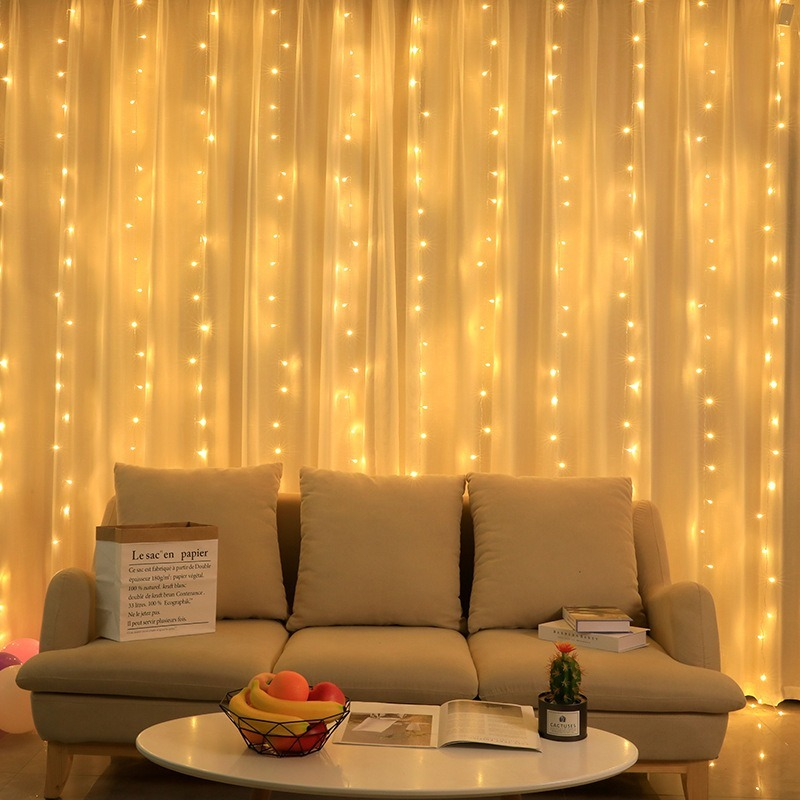 User-Friendly Remote Control
Customize your lights from the comfort of your bed with the included remote controller. It allows you to choose between fun light modes that range from flashing to fading. You can also adjust the brightness and set the lights on a timer. Whatever vibe you want, RayDance can deliver.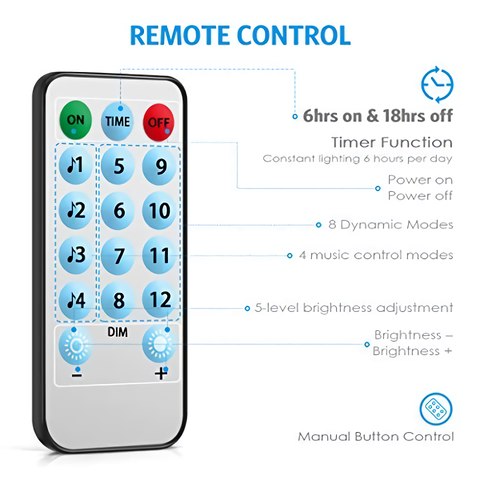 Sound-Sync Modes
Four light modes flash and dance in harmony with your music. Just play your favorite playlist and dance along with your lights for a fun party experience. You can have the entire curtain light strobe along with loud thumping bass, or flash section by section along with a building crescendo. Whatever the music, these lights will sync to it like magic!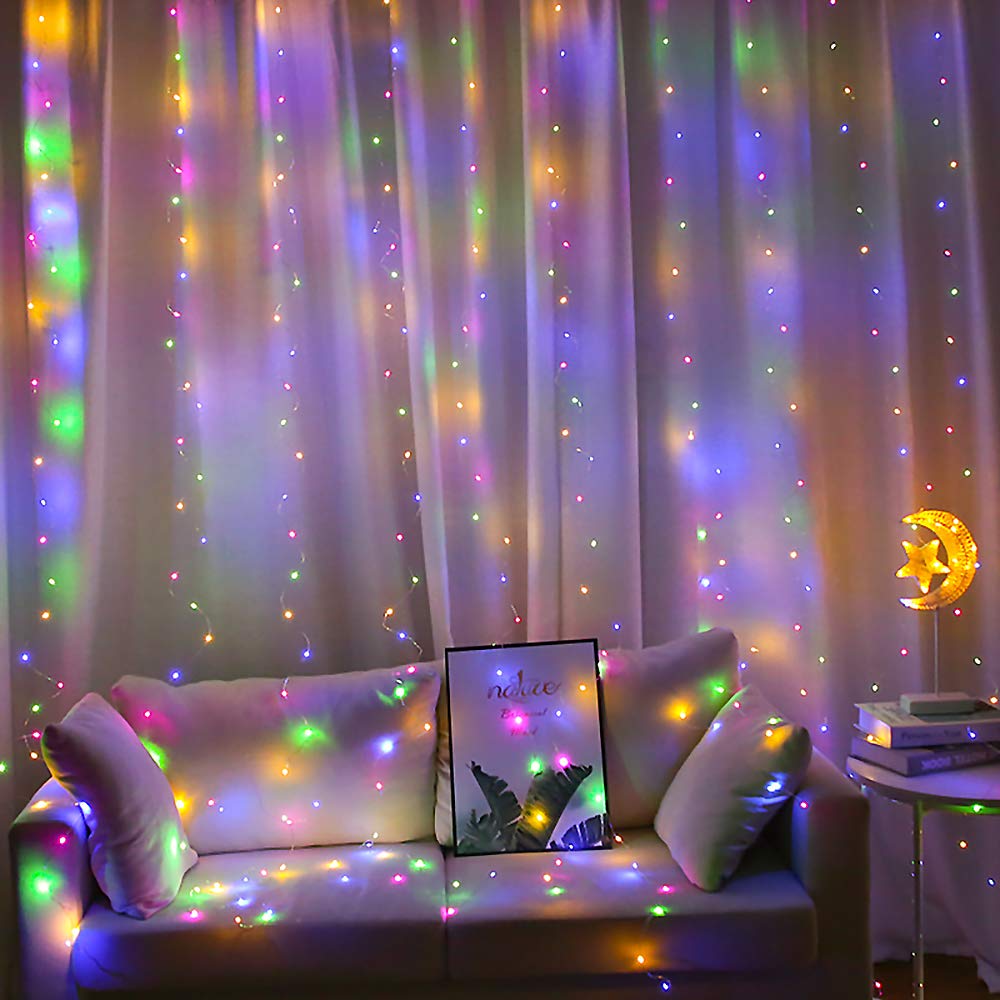 Setup Anywhere
RayDance creates an ambiance like no other, and the twinkling effect modes will make you feel like you're living a fairy tale. These lights will make the perfect decor for special occasions too, such as weddings, birthday parties, sweet sixteens, and more.
When you need to celebrate, there's nothing like fairy lights to make the night feel a little extra magical. Set them up outside with a USB power bank in your backyard for your kids, folks, and friends to dance around under.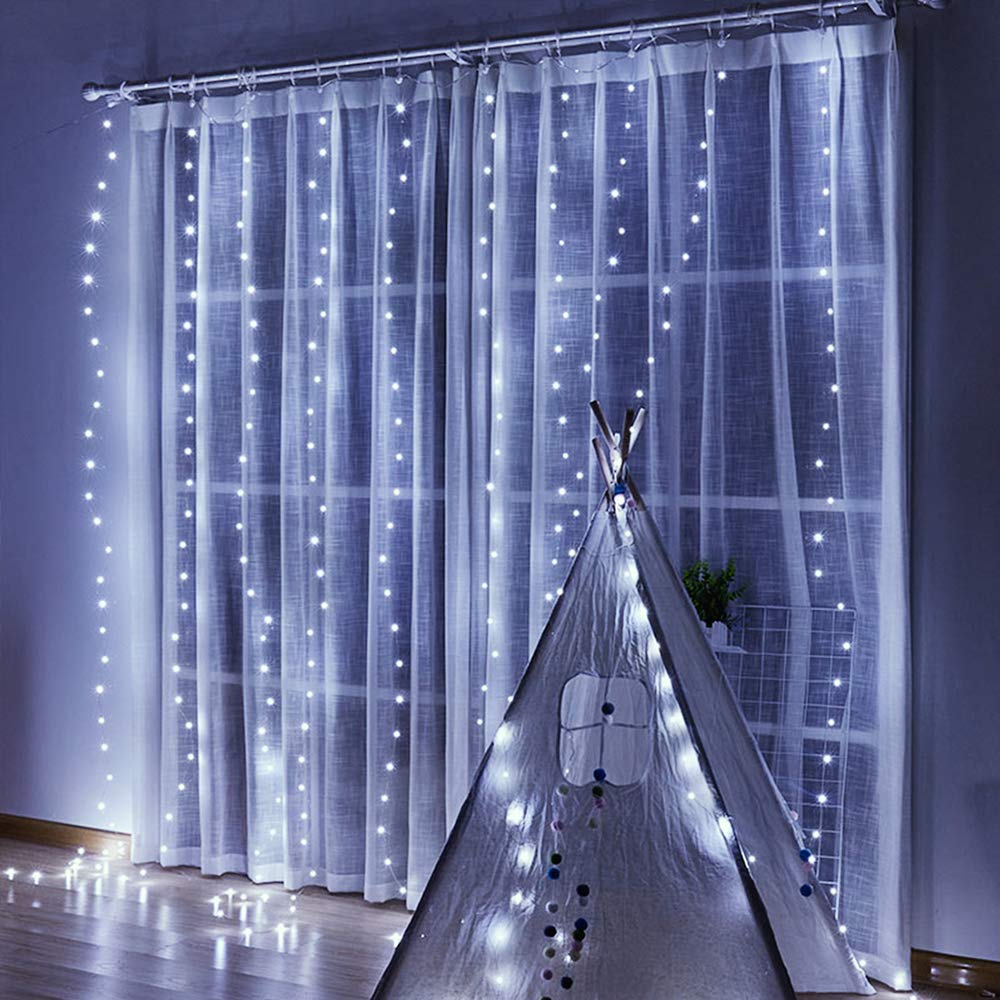 Product Specifications
Power: USB Powered & 10 Hooks
LED Quantity: 300PCS
Input Voltage: 5V DC
Size: 9.8ft x 9.8ft
Material: Plastic+Copper
Water Resistance Level: IP64
Working Temperature: -25-40℃(-13-104℉)
Low Voltage
Package Inclusions
1 x Curtain Lights
1 x Remote Control