Carry out long-term safe and efficient chimney cleaning for a fire-safe home
A properly cleaned chimney is a safe and efficient chimney. Without creosote and other debris to cause chimney fires, clean chimneys almost always stay in good condition for a really long period of time.
Enter Duct-O Chimney Sweeper Tool Set. This tool set is your perfect alternative to professional chimney or dryer duct cleaning service if you feel that dishing out $100-$200 on a regular basis is a bit too much.
With the durable and high-quality items in the Chimney Sweeper Tool Set, you'll surely be saving up on professional cleaning service fees for a long time. It's easy to use as well, so even noob cleaners can work it out with no problems!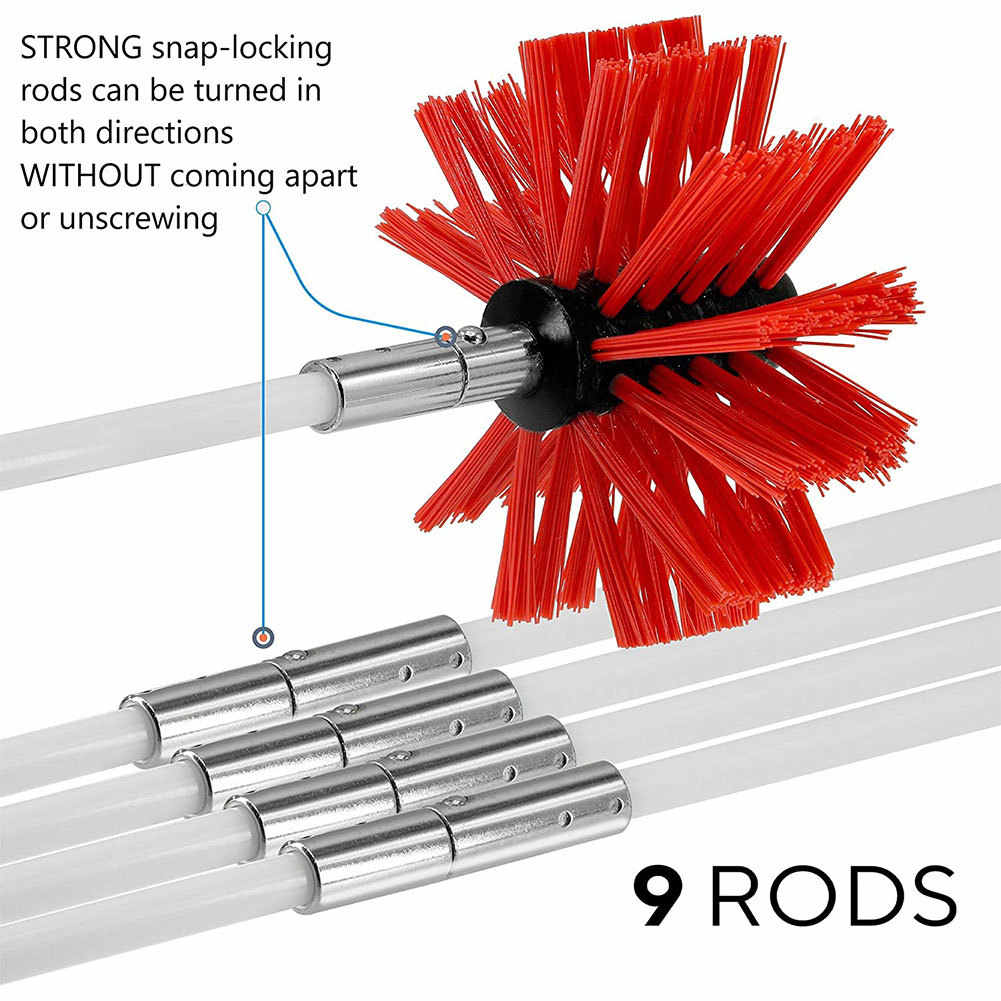 Description
High-quality materials:

Our brush rods are made of high-quality tensile nylon, so it is soft, elastic, and durable. It is also easy to clean with and it does not rust easily, ensuring a long service life.

Assembles and disassembles easily:

This brush is split type, which means you can connect multiple rods to expand your reach when cleaning. Plus, the rod is flexible so it can pass through those difficult flue elbows easily.

Easy to clean with:

It allows you to easily select the corresponding pole length, so your chimney can be efficiently cleaned from the bottom up.

Practical:

This brush can practically remove all types of obstruction, from oily smoke to stubborn deposits in the flue or chimney, preventing flue fires, and ultimately achieving its goal in keeping your family safe.

Works well with different types:

Our products are suitable for both metal flues and brick chimneys. Regardless of the shape of the fireplace, it can work efficiently inside the fireplace and is a good helper in every fireplace-cleaning activity.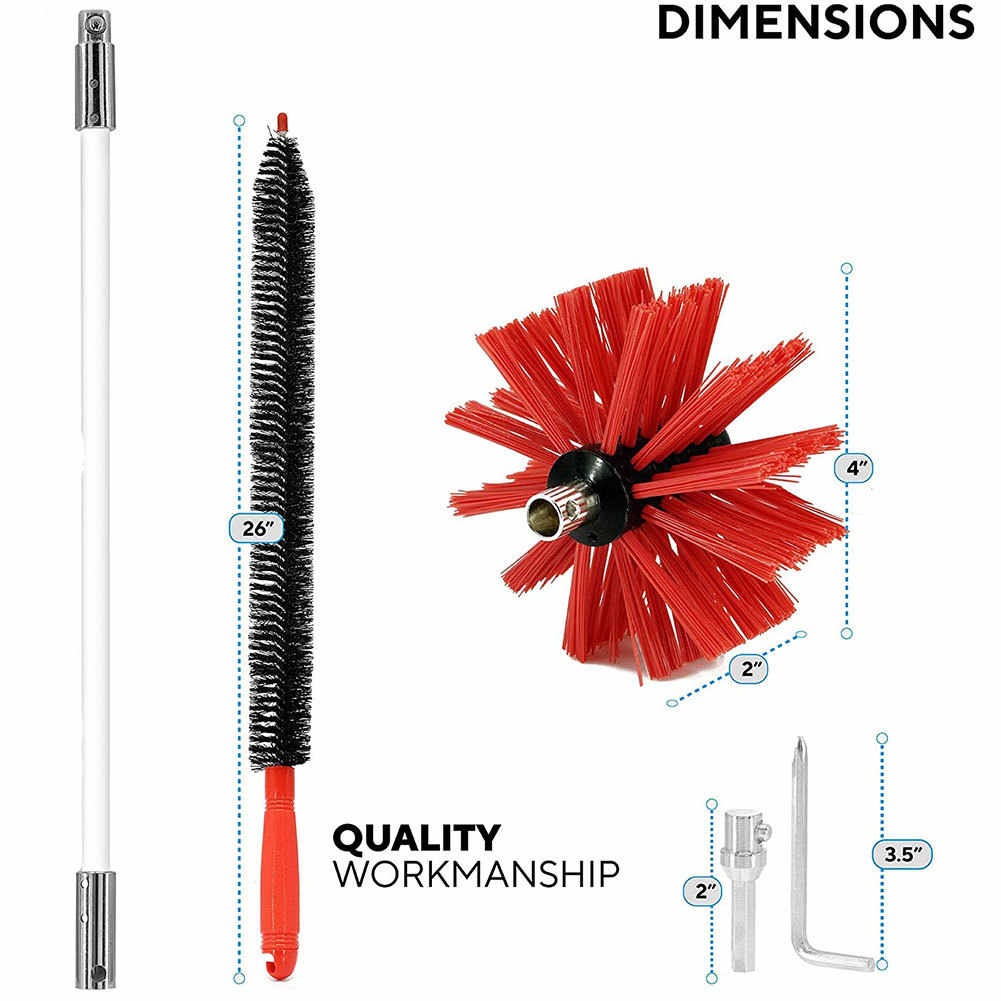 Features:
Budget-friendly.

It works well even if you have a tight budget as it helps you to do the cleaning by yourself, allowing you to save money on professional cleaning services. 

Flexible and can be used with an electric drill.

With the added support of the large rotational force that only an electric drill provides, the bristles in the brush can remove even the most stubborn build up inside the flue or chimney.

Durable and efficient.

The brush head in this tool set is made of nylon material, with high-temperature resistance. It doesn't corrode easily too, making the sweep more efficient.

Long-lasting.

Removing lint buildup from your dryer duct helps reduce drying time and improve dryer performance, while extending the life of your dryer.

It is chimney- and user-friendly. Because of its material, it doesn't scratch the inner surface of the chimney flue. It is also easy to assemble and disassemble, and can be connected to multiple rods for longer reach. The rods are also flexible, which is perfect for tough flue bends.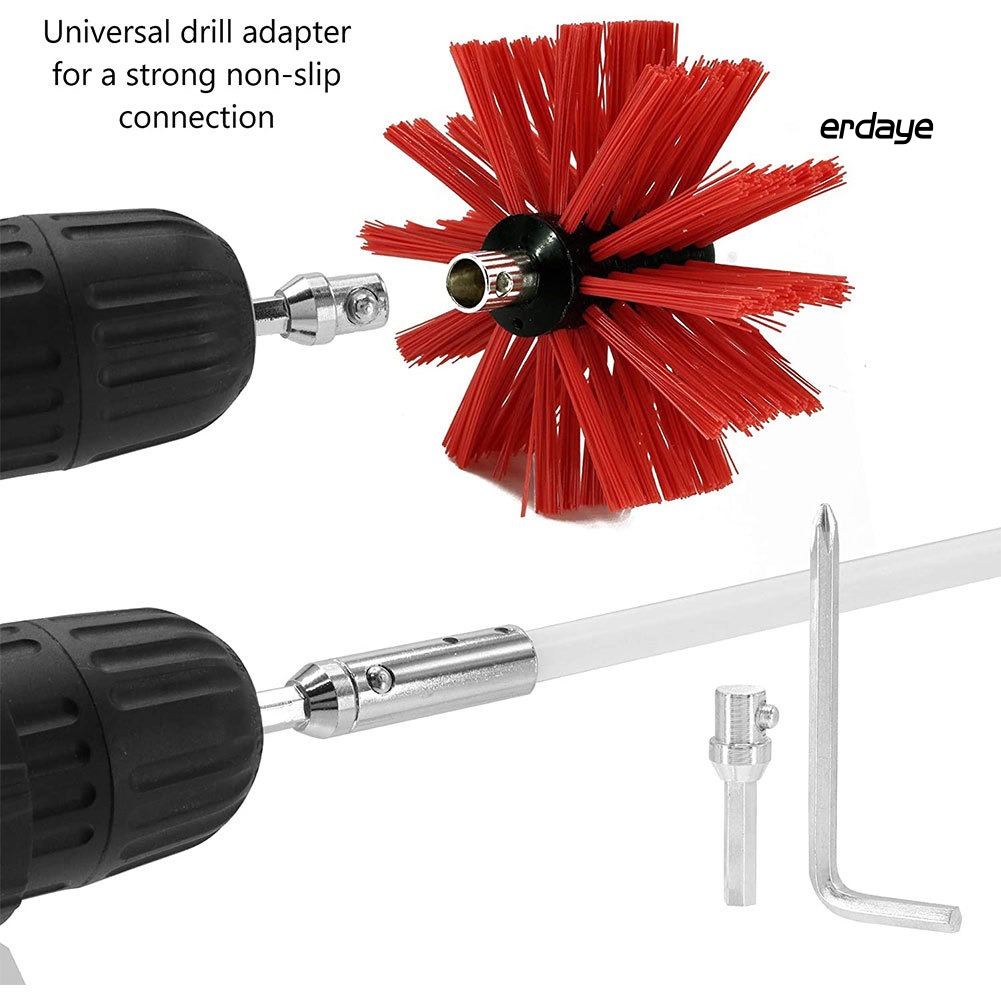 How To Use:
Step 1: Connect the rods one by one;

Step 2: Attach the bristle to the rods;

Step 3: Put the brush into the flue;

Step 4: Slide the rod into the flue;

Step 5: Attached the drill into the rod;

Step 6: Start cleaning the chimney.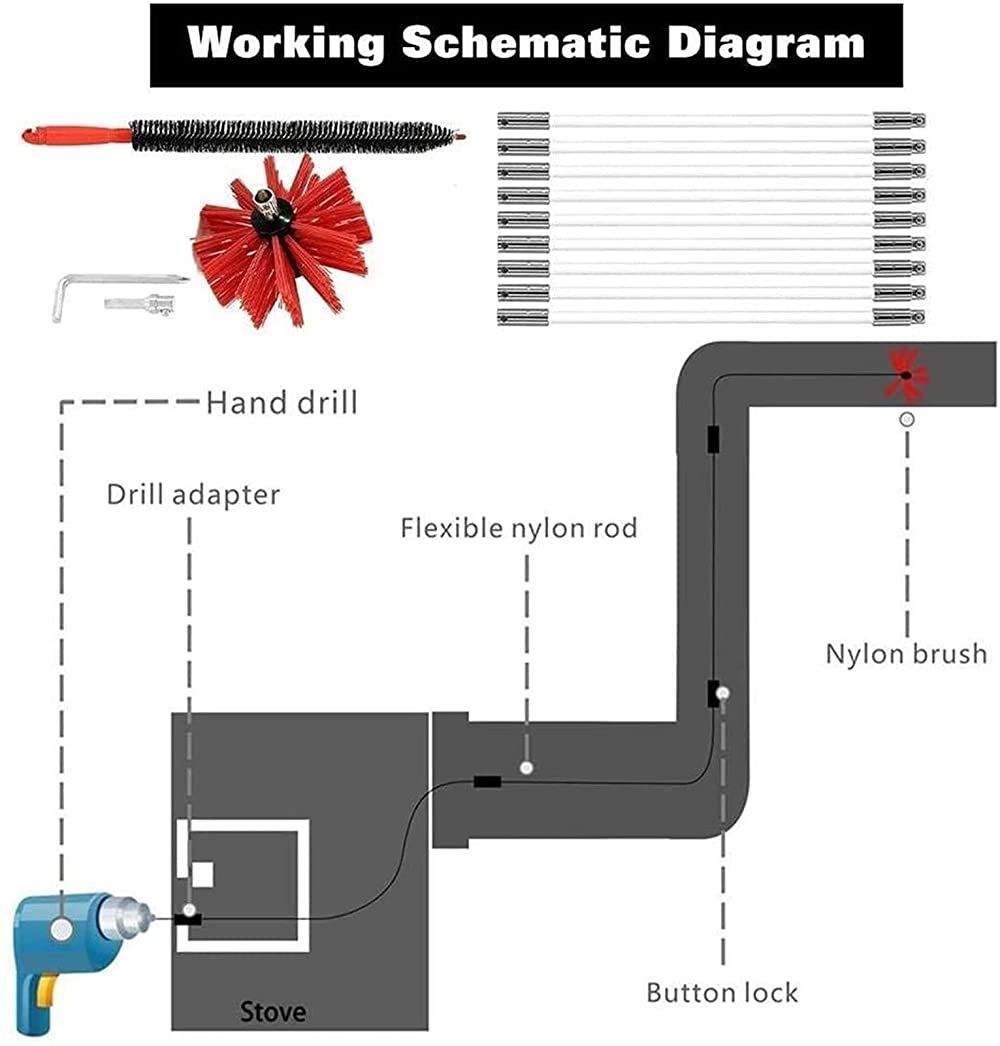 Specifications:
Material: nylon + plastic
Color: red
Accessories: brush head + long brush + 12 rods
Specification:12 rods
Package Including:610mm * 100mm * 12 rods + 1 * Brush Head + 1 * Chuck Adapter + 1 * Small Wrench
Warm prompt:
Only the items listed above are included in the set. The other products are not included. The other products in the picture only show how they are used.

As with different measuring methods, there is a 1-3 cm deviation between actual item size, so please ensure that it is okay for you before ordering.

DOESN'T WORK WITH FLEXIBLE FOIL DUCT.