Maximize That Good As New Feeling For Your Clothes With DefuzzMAX Fabric Shaver!
Have you ever had a favorite sweater or pair of pants you just can't wear because of all the bobbles, fuzz, or even pet hair on it? When it comes to the natural wear and tear of clothing, and the elements we face everyday, there's no need to settle for unkempt clothes. We've engineered a solution to help keep your clothes looking clean and feeling good as new with the DefuzzMAX Fabric Shaver, making lint, pilling, and fuzz removal easier. What distinguishes this electric fabric shaver from others is its versatile design, letting you defuzz remove unsightly residue like wool, hair, dandruff, or dust from almost every textile. Take it with you while you travel too, and ensure that you look your best on any business trip or vacation getaway.
Meet your fabric care companion for a neater, more stylish-looking wardrobe: get the DefuzzMAX Fabric Shaver and Lint Remover now.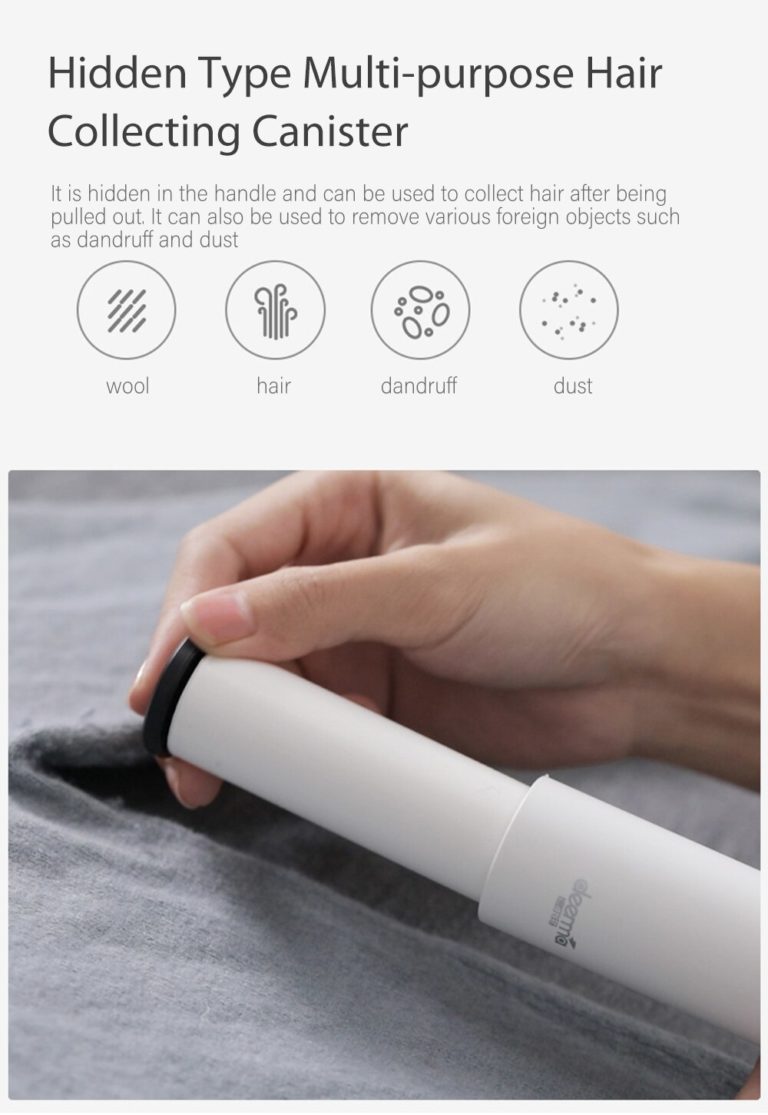 POWERFUL 2-IN-1 LINT REMOVAL TECHNOLOGY: Get a more powerful clothing care companion, with its two-in-one innovative design that removes fuzz and hairs, while clearing fabrics of dust to help prevent fluff from building up or sticking due to adhesion or friction.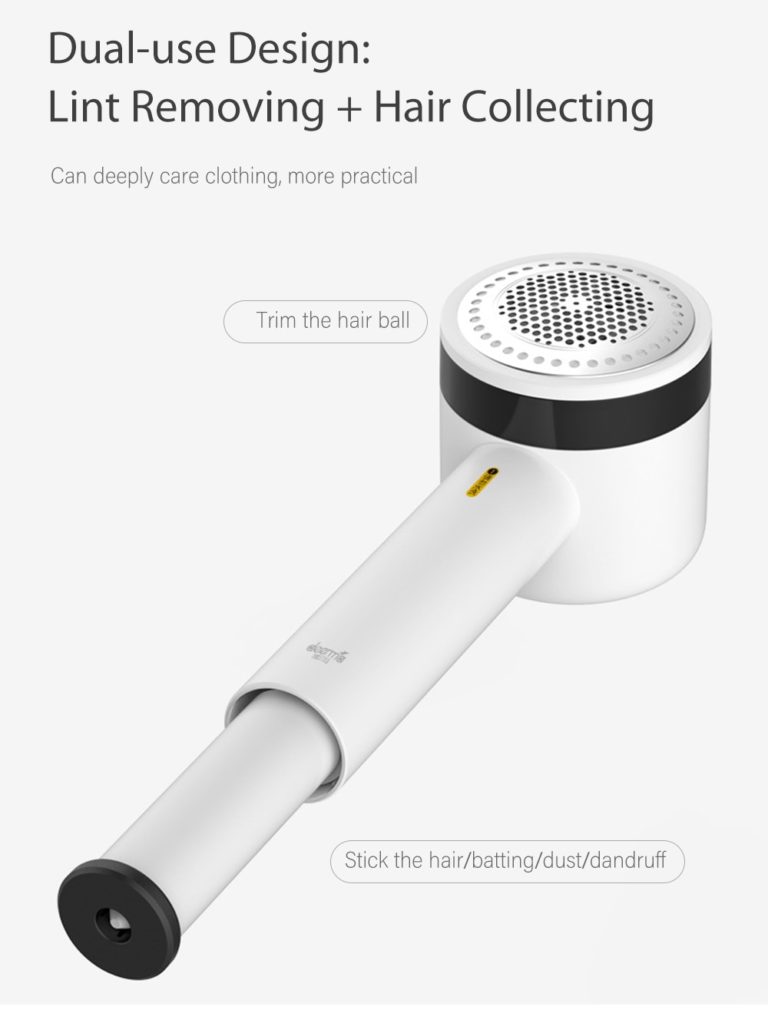 MICROARC-HONEYCOMB DESIGN: Made of durable stainless steel, our Micro-Arc Honeycomb design serves as both a gentle filter and protective guard, preventing our built-in blade from scratching you or your clothes, while also trimming fuzz or hair more effectively.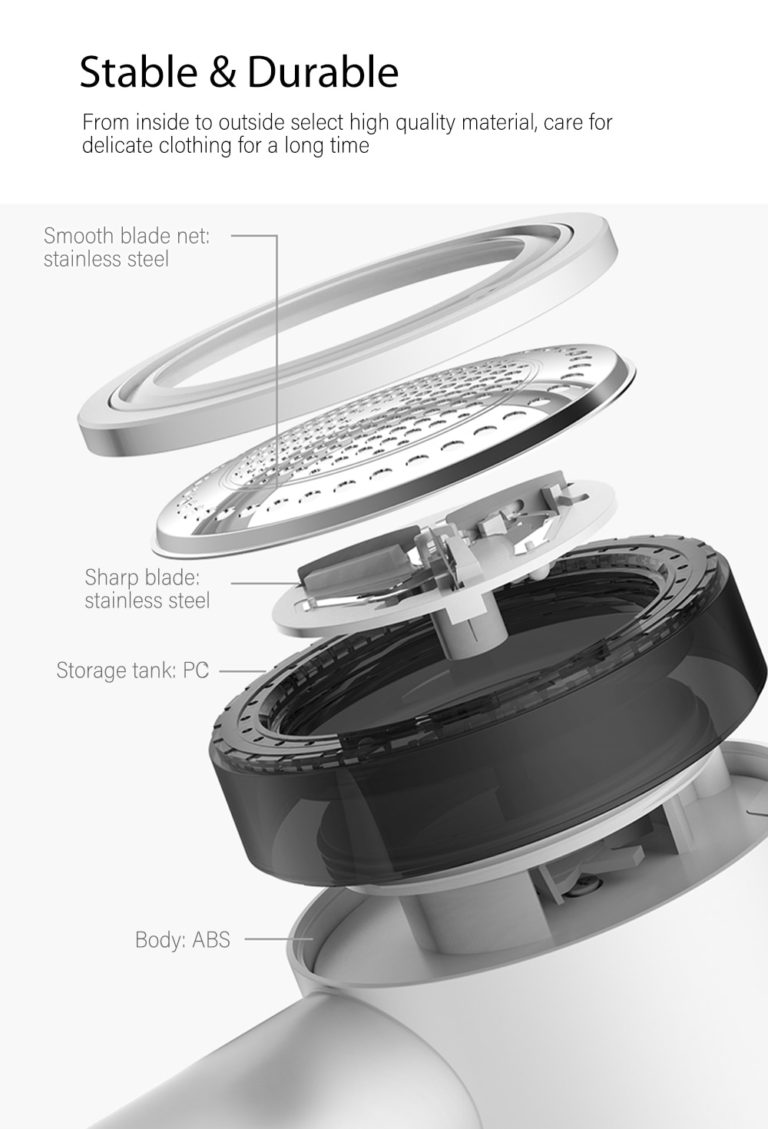 USB RECHARGEABLE: On a full 2-hour charge, our fabric shaver can last for 45 minutes. For nonstop lint removal, just plug it into a USB outlet while you use. (NOTE: Red Light means it's charging; Green Light means it's fully charged.)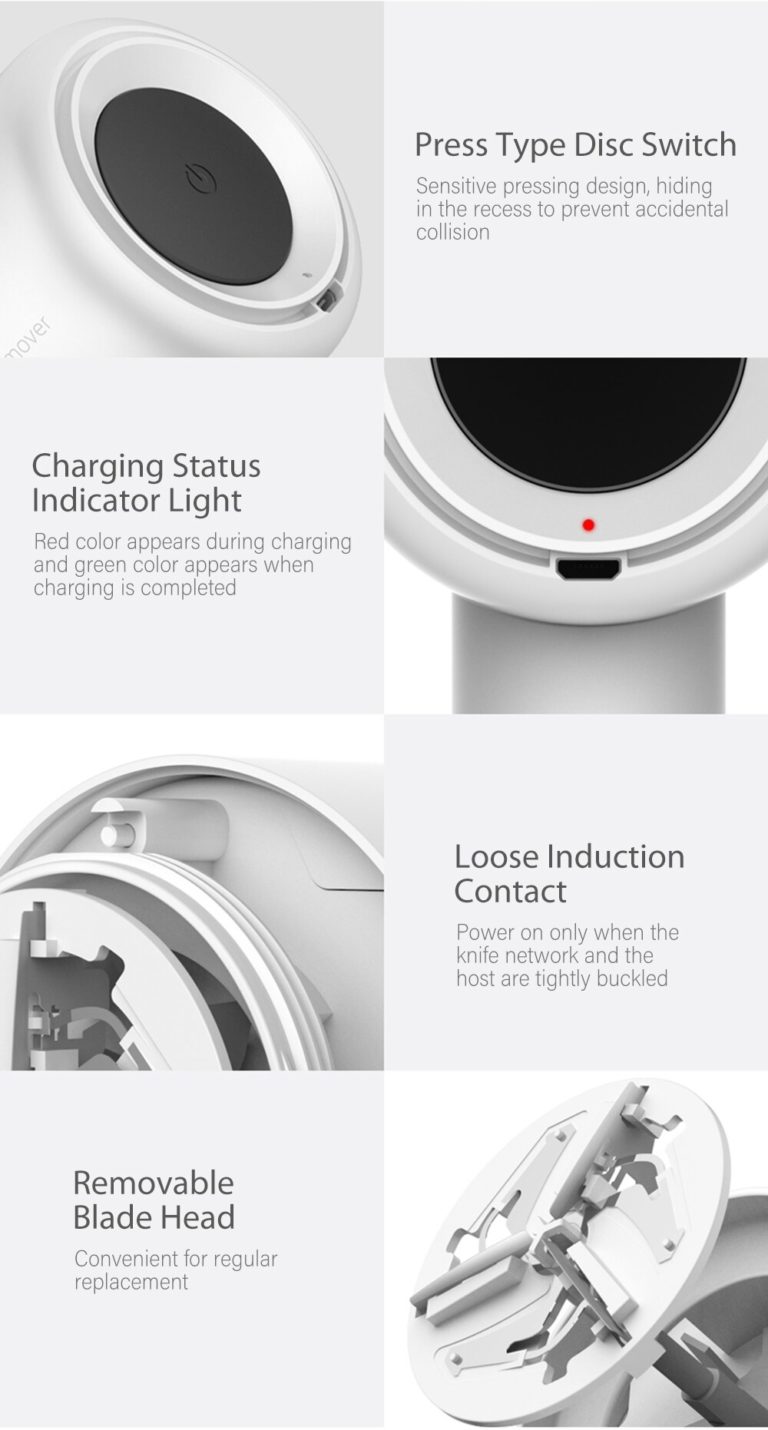 WITH A BUILT-IN LINT COMPARTMENT: Our fabric shaver is compact, placing lint in a built-in tube for easier disposal.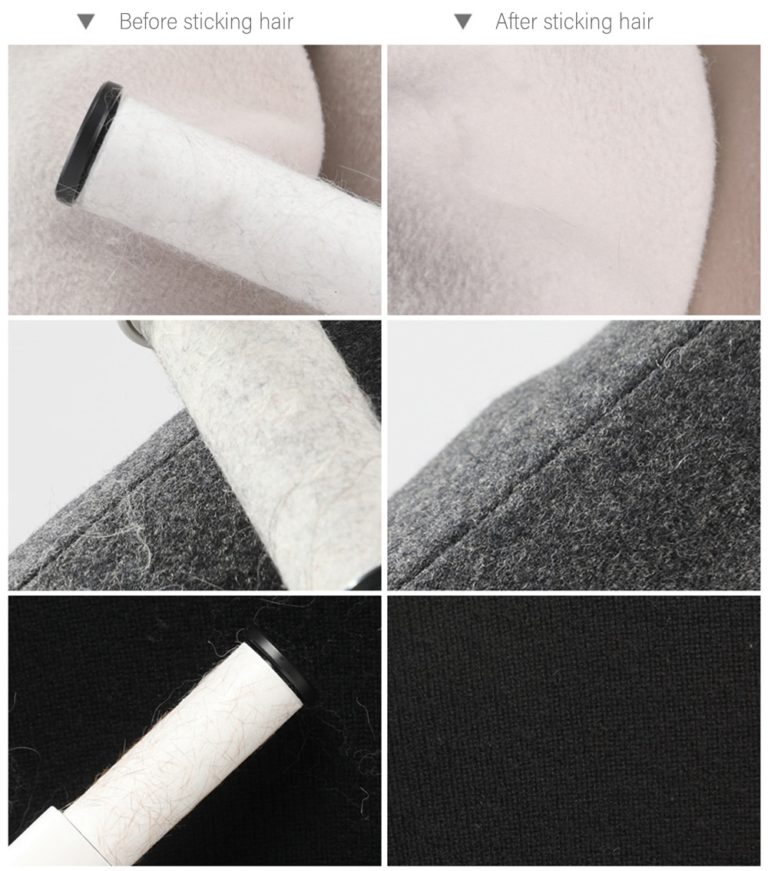 ENHANCED SAFETY FEATURES: Our fabric shaver comes with a safety switch, automatically turning off the power when the blade is exposed to prevent injuries. Still, remember to keep it out of reach from children!
MULTIPURPOSE FOR ALL FABRICS: Use it on sweaters, jerseys, blankets, bed sheets, upholstery, and other types of textiles.
Features:
Long-Lasting: Got a fashion emergency? No matter how many times you experience one, this is a lint remover that's built to last with its durable design.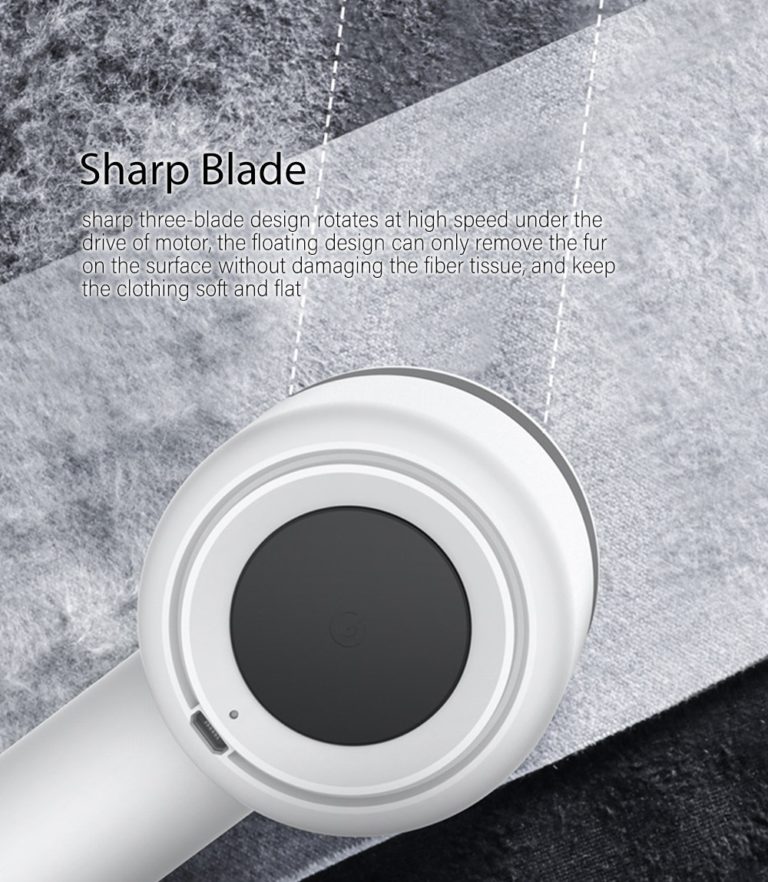 Rechargeable Battery: Do away with the hassle of disposable batteries. Simply plug it into a USB port and carry it with you, or use it while you charge.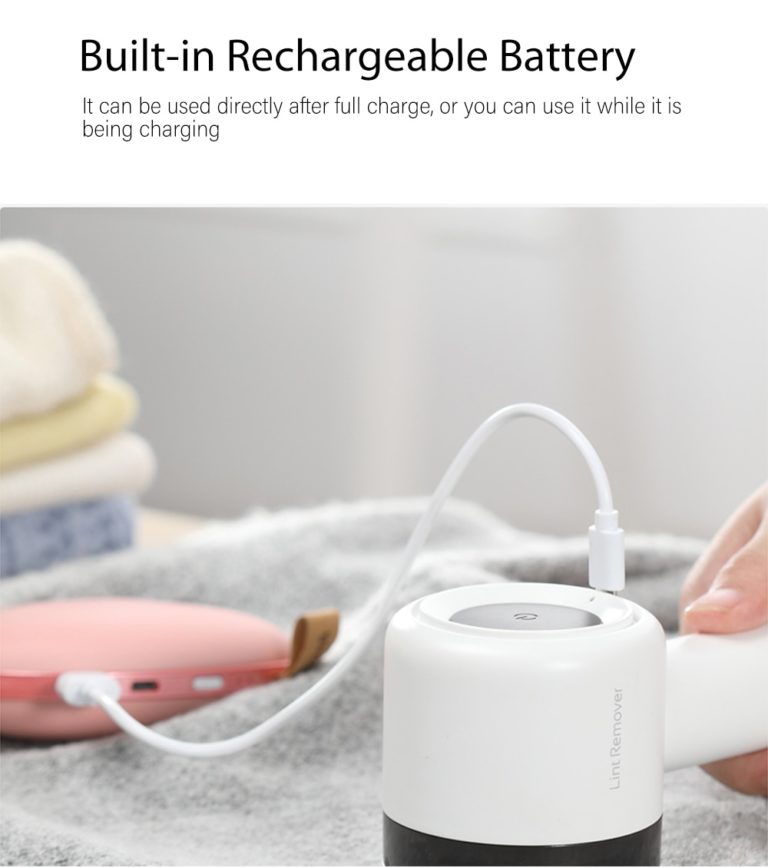 Lightweight and Portable: Perfect for business trips and travel, easily pack the lint remover with you for easy and convenient use.
Lint Removal At The Push of A Button: Just press the power button, and slowly move the fabric shaver over your clothing to start removing lint, hair, and pilling.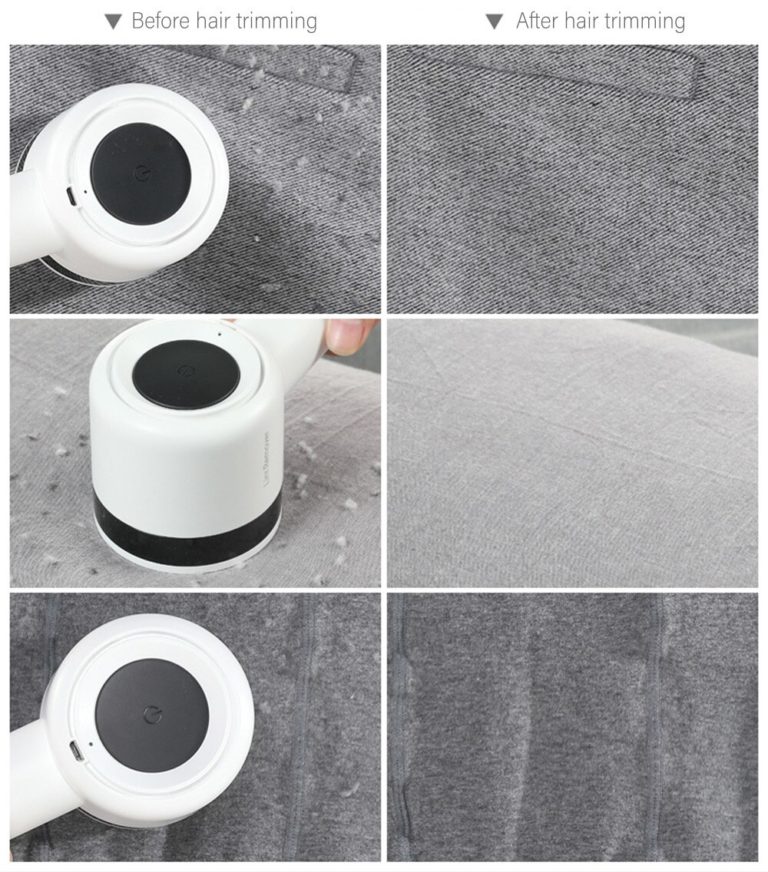 Specifications:
Rated voltage: 3.7V
Rated power: 3w
Working voltage: 5V
Working current: 350 mA and less
Noise: Less than 75dB
Engine speed: 7000 rpm
Battery: built-in lithium-ion battery
Charging time: 2 hours
Operating time: 45 minutes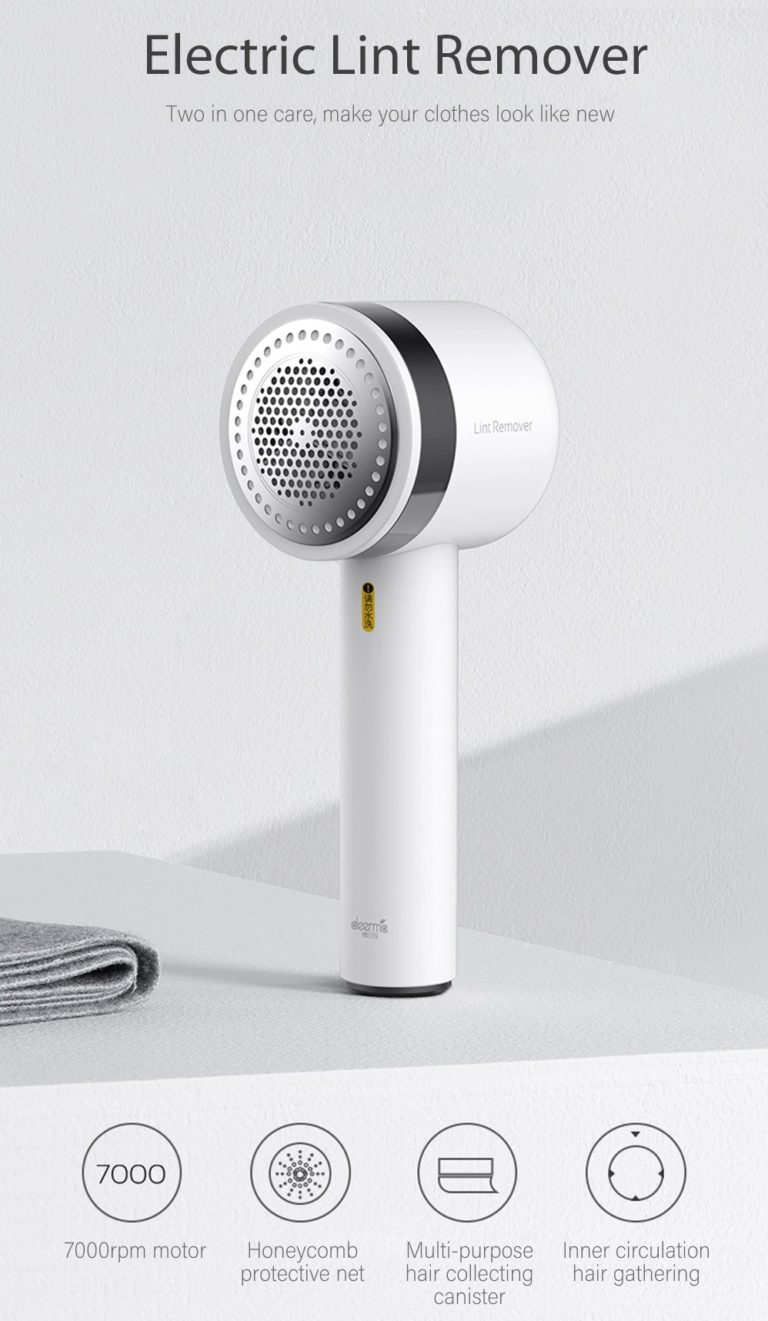 Suggested Use and Care:
Do not wash with water.
Iron clothes before use for best results.
Do not use while clothes are on.
Clean the blade, mesh cover, and storage tank after every use.
Package Includes:
1 Fabric Shaver
1 Roll of Sticker
1 USB Cable