Classic Touch… now in your guitar stand. 
There's something about elegant, vintage guitars put on display. It feels like they tell a story of both music and passion. Do you also feel this way as a guitar owner? Are you looking for ways to effectively put your guitar on display? Are you looking for a tool that will allow you to care for your guitar efficiently?
The ClassoZar is designed to answer all your needs for guitar care. The designers of ClassoZar have this one thing in mind – how to help guitar owners make sure that their guitars are always of top-notch quality.
Features
Guitar stand that features a beautiful vintage look! Endowed with classy curves, this guitar stand is as much a functional item as it is a decoration. You can jazz up any room with this piece of music furniture. You can keep your guitars safe without worrying that the stand will get in the way of the aesthetics of the interior.
Made with durable materials that help the guitar last a long, long time. In the newest version, we use Plywood instead of Fiber Board which makes the stand more sturdy and durable. This also enables easy maintenance with simple wiping. With regular upkeep, it will last as long as your guitar.
Ensures your guitar is kept safe. The ClassoZar comes with an ergonomic shape to hold and protect your guitar. All edges are soft to touch to provide your guitar with scratch-free contact.
Compatible with all kinds of guitars and stringed instruments. Holds acoustic classical bass guitars of almost all sizes. Also ideal for cellos, banjos, and big string instruments.
Designed for portability. The ClassoZar comes with an X-Frame construction that allows for quick installation and disassembly. Just slide one piece into the other and you're done.

Thicker Plywood Guitar Stand
In the latest version, we have used plywood instead of Fiber Board which makes the stand more sturdy and durable. This thicker plywood board makes the guitar stand more durable and stable.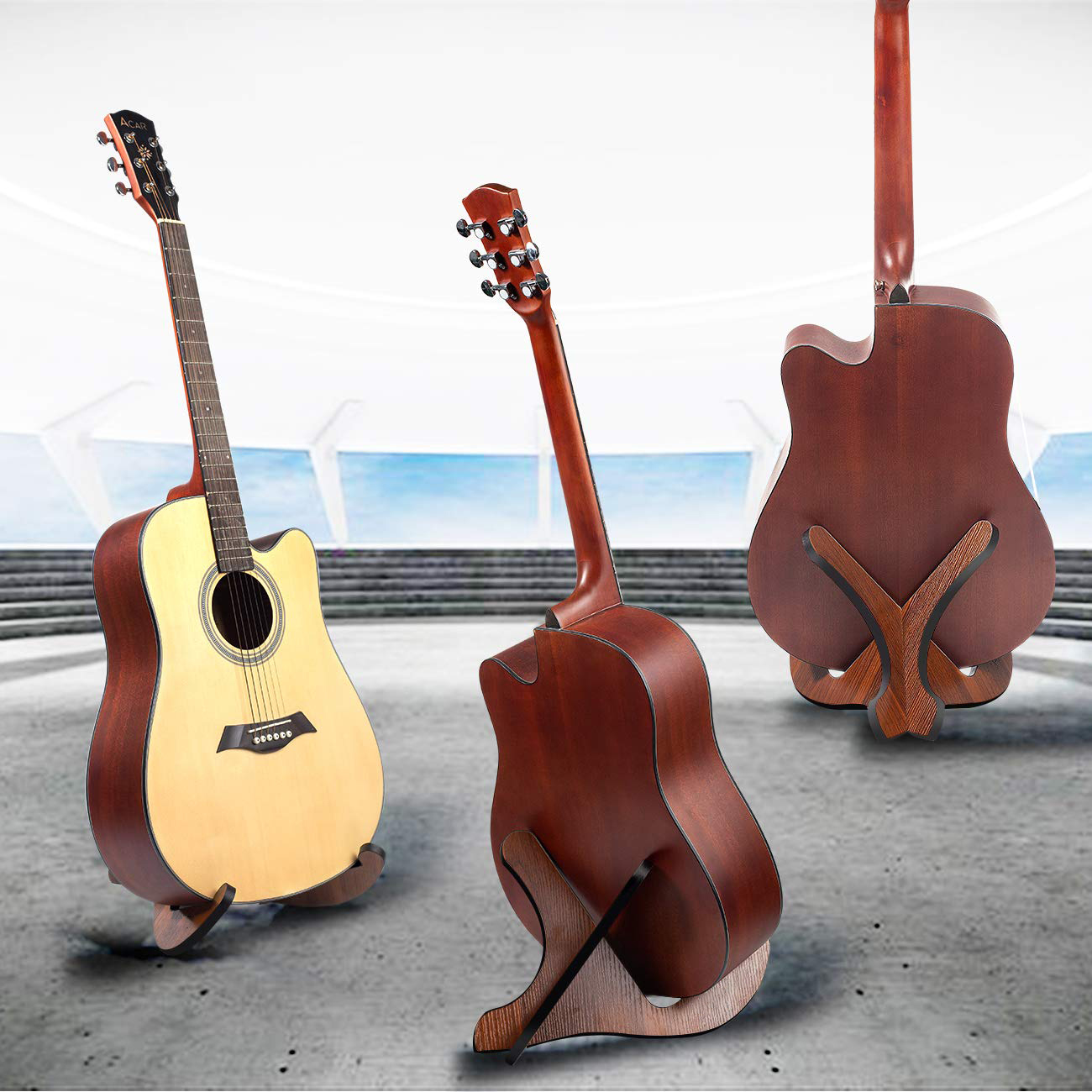 Multiple Applications
Ideal for acoustic classical dreadnought guitars. Also suitable for electric guitar, banjo, and bass guitar. The thickness of the stand is doubled in the new version making it more stable.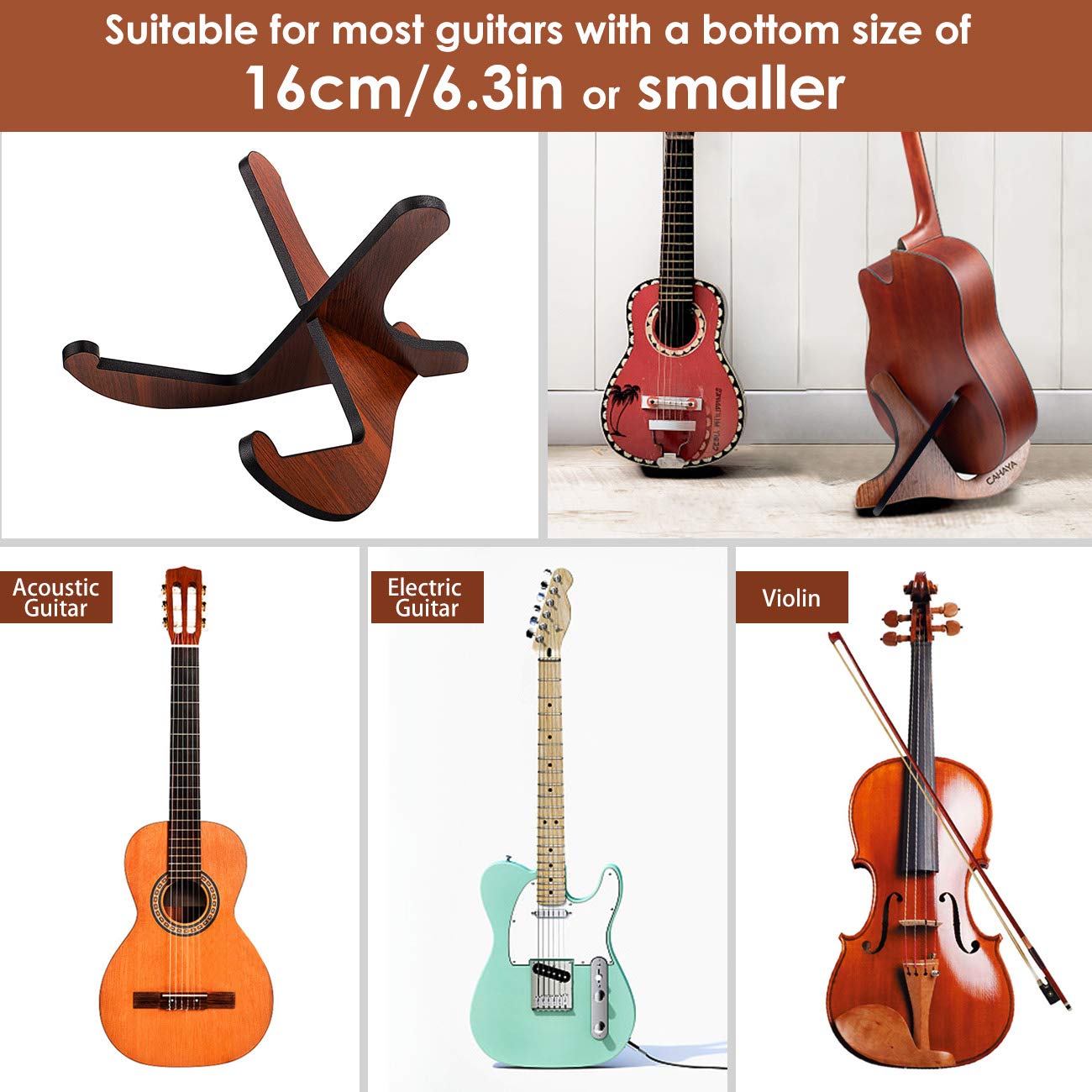 Beautiful Appearance
Great for displaying your favorite instrument in a music store, exhibition, or living room. Slotting the two separate pieces together will create a sturdy base and easy to assemble. Padding protects the floors and keeps them from skidding.
Perfect Gift for your family or friends who have an instrument.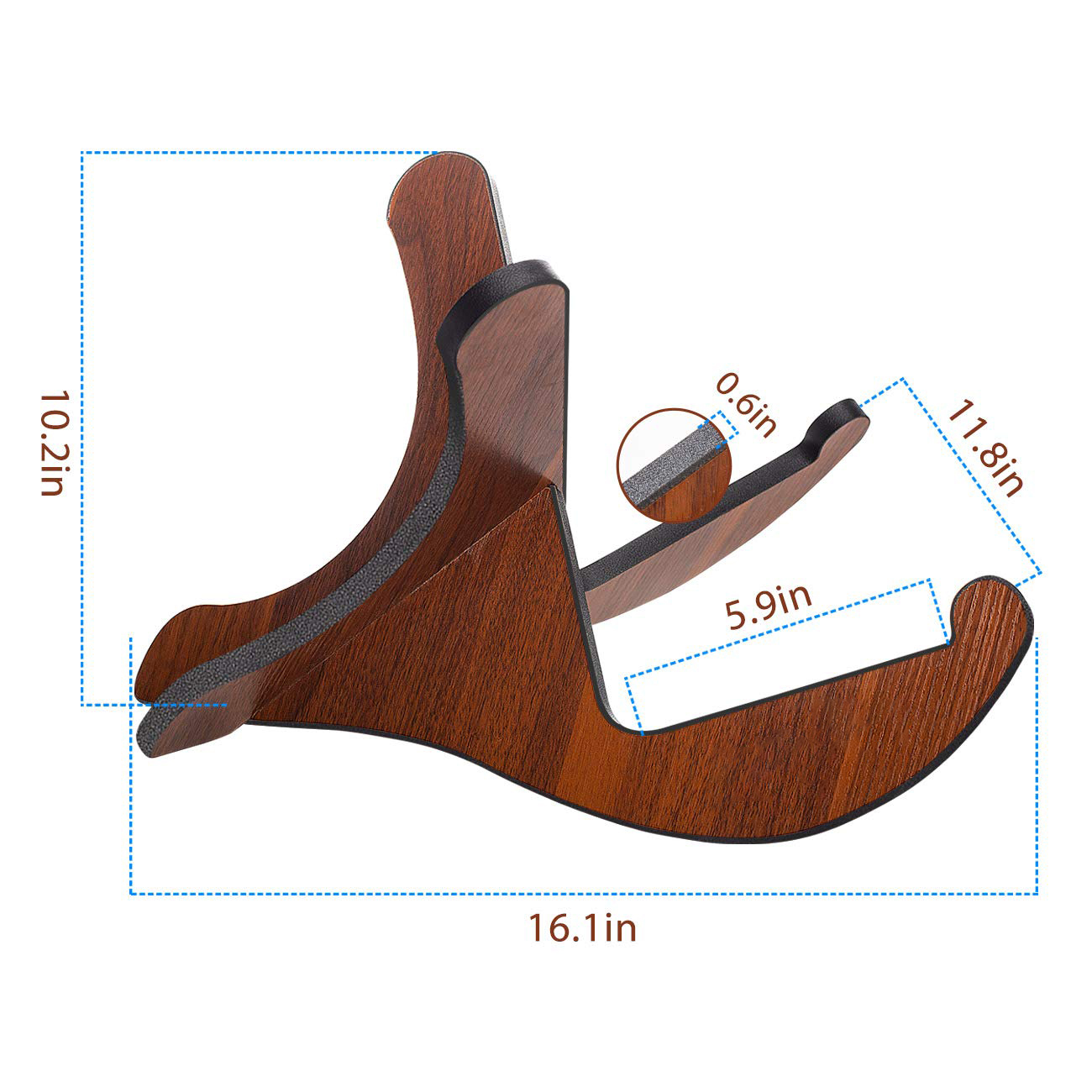 Package Include
Note:
Keep it dry and don't put it in damp places to avoid uncomfortable mold.

Do not place objects that are too heavy.