A better way to store your favorite stringed instruments!
Do you have a significant number of stringed instruments at home and in your studio? Are you worried that their increasing number might make it hard for you to organize and care for them? The more you care for stringed instruments, the more they last long enough to play sweet, sweet music. If you're looking for ways to organize and care for your guitars, banjos, and cellos, the GruVeh can be the answer.
GruVeh is made for multiple instruments. With just one stand, you can accommodate up to 3 stringed instruments – you won't have to scramble looking for different kinds of stands to suit what you need.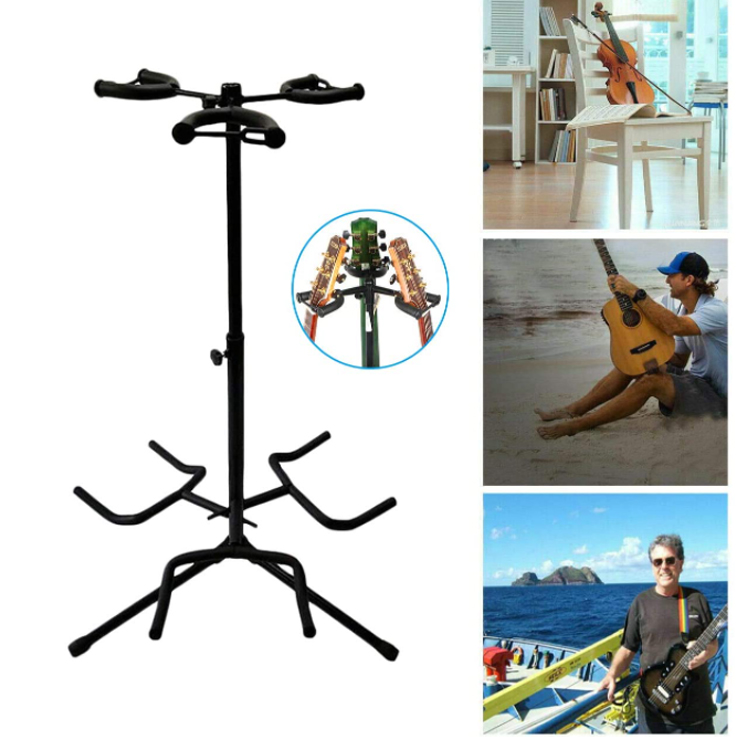 Impressive design: triple guitar stands follow the traditional design, the guitar body will rest on a large yoke at the base while the neck is secured by a smaller yoke at the top.
Improved stability: was able to ensure that the multiple guitar stands will remain balanced and stable even when loaded unevenly.
Portable: this guitar holder can be folded in seconds making it ideal for use If you need to use it in multiple locations. 
Better quality: both the body and neck rests of the musician's gear stand are covered for protection and long-term use.
Easy to install: welded extension tubes for cradles and all removable components are keyed for easy fool-proof assembly.
Great for multiple instruments: innovative design and groundbreaking engineering means the GruVeh is the last stand you will ever need to buy. The tripod guitar stands to suit various musical instruments. electric or acoustic guitar and bass and zither
Features
Traditional Triple Guitar Stand. Space-saving and reliable solution for players with multiple guitars.
Without straying from the familiar look and mechanism of old guitar stands. Simple, convenient, stable. Classic yoke design and tripod base.
Covered in satin rubber to prevent damage. Steel frames are powder coated in black.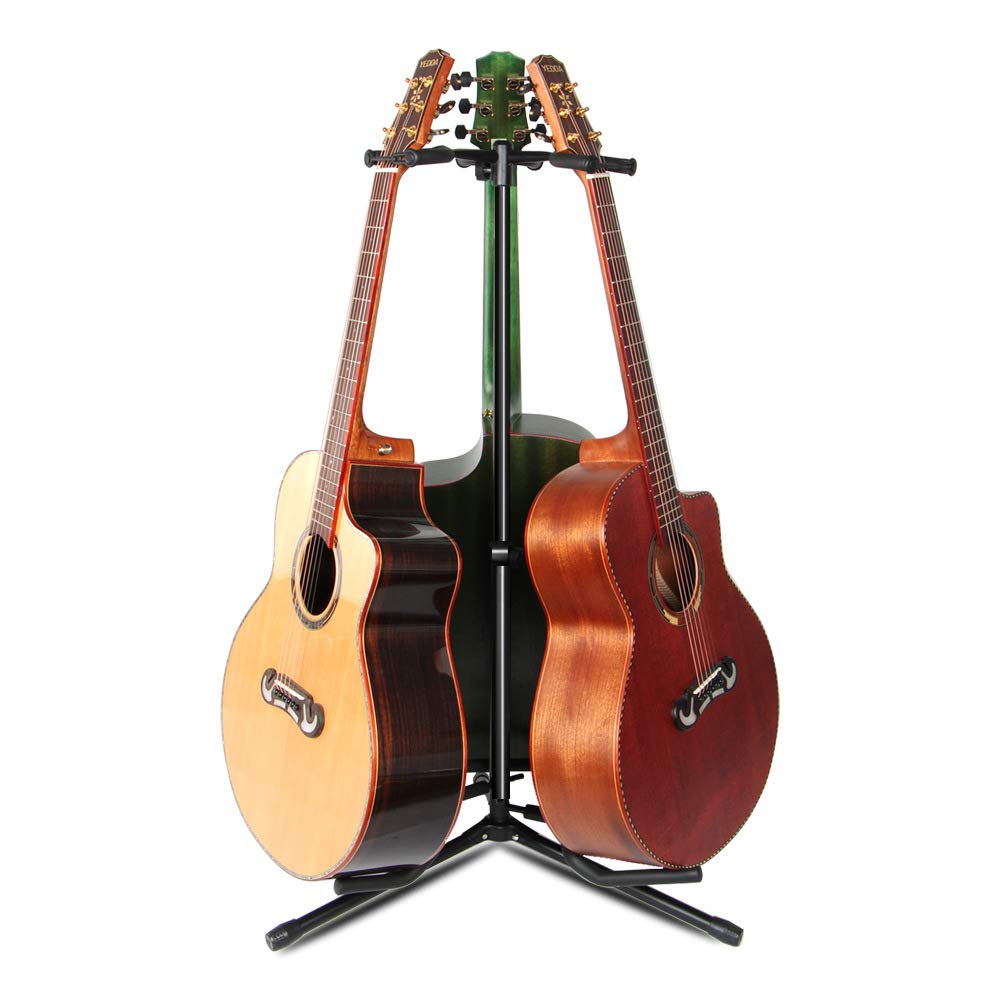 Specification
Item: Guitar Stans
Material: Alloy
Color: Black
Features: Vertical Racks
Package Dimensions: 55*12*9.7cm
Weight:2.55 Kg
Suit for: Mountain Bike, Road Bike, etc.
Package Included: