Rooting Out Your Garden, the Smart Way!
Gone were the days of short-lived lower back pains when weeding out your garden. Introducing the BushScaper, the smartest and efficient way to remove weeds that deface your garden's beautiful aesthetics.
Our BushScaper takes all the hard work away. With as simple as a push and pull method, you can get rid of those troublesome plants without bending or kneeling that causes pain in your back, knees, and joints. The BushScaper is an environmentally friendly solution to weeding too. Instead of getting yourself a root cutter machine that costs a lot of money and contributes to pollution, the BushScaper is cheap and clean and could get the job done with lesser effort.
My greener way to maintain my greeneries – Verified Customer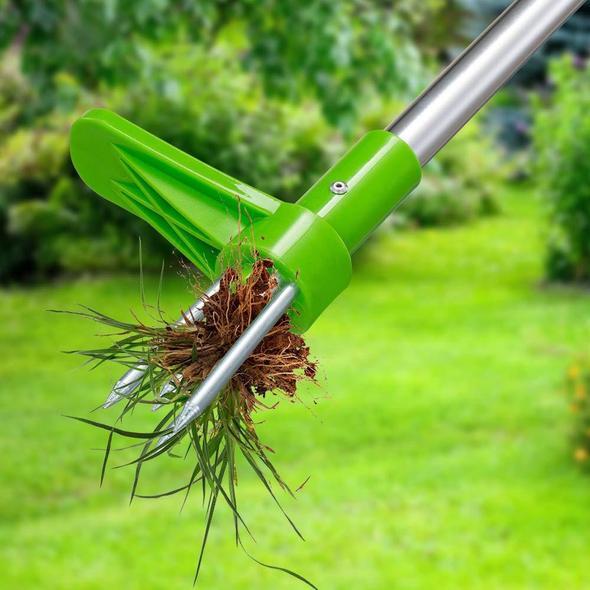 BushScaper Features:
Simple Operation:

It's a fact that once you get started using the BushScaper, you won't want to stop! The BushScaper uses a simple "push-pull" method to root out weeds. Start in a standing position, dig the steel claw into the center of the weed, twist the hand-grip to remove weeds, then pull down the top grip to release the plant. It's as easy as that!

Reinforced Lightweight Material:

Striking the perfect balance between usability and durability, this manual weed removing tool is built with a reinforced lightweight aluminum alloy shaft to make it easy to lift. The stainless-steel claw won't rust, plus it comes with a reinforced foot pedal that helps you dig into tough soil to root out any weeds.

Weed the Garden, Save Your Back:

Constantly bending over to pull weeds can leave your back in agony. Save time, and your back with the BushScaper. Built with a 39-inch shaft to weed all the way down to the roots in an upright way, it's the easiest and most efficient way to root out those unwanted plants. Say goodbye to back strain, painful knees, or dirty hands; it's time to bring back the joy in gardening.

All-in-One Tool:

Why invest in half a dozen different tools and costly machines for gardening when you can tackle them all with the step and twist garden/lawn weeder? Make it easy on yourself and take care of any weed (dandelions, thistles, flowers, and others more) in just one tool at a much lesser effort. Be smart and efficient in maintaining your garden with BushScaper!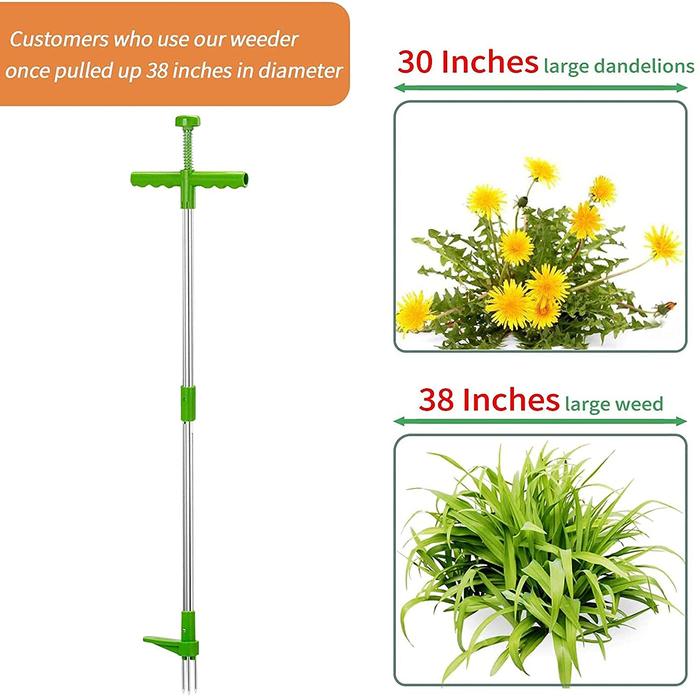 Specifications:
Brand Name: BushScaper
Material: Aluminum & Plastic
Method: Push-Pull, Stick-Twist
Color: Green
Dimension: 36inch x 8inch
Why Choose the BushScaper in Your Garden Maintenance Needs?
1. Easy to Use:
Effortlessly remove weeds and bushes without spending too much effort with BushScaper. You don't have to bend, kneel, or pay too much for root-cutting machines. Our stand weeder can get the job done in a jiffy. With as simple as a "stick-twist" method, you effectively get rid of weeds, even shrubs, quicker and safer.


2. Eco-friendly Solution
Yes, the BushScaper cares for your garden using the greenest of methods. Unlike machines that cost a lot of money, whether you purchase or rent it, the BushScaper tends to all your gardening needs with a simple, environmentally friendly solution. It features deep-reaching stainless steel claws that grab the weed's root from multiple directions to pull it out of the ground, and the foot platform makes it easy to maximize force to penetrate tough soil. Use the spring-operated ejection mechanism of the weed puller on the handle to remove the plant from the grapple. For the sake of your crops, weeds are eliminated without poison.


3. Expert Recommendation: The Most Stable and Comfortable Weeder
Experts and at-home garden enthusiasts love the BushScaper because it gets the job done quickly, conveniently, and environment-friendly. With the BushScaper, weeding is done in a lesser time and lesser effort. All it takes is a simple stick-twist procedure then a spring-operated ejection mechanism to release the unpleasant herb from the gripper—all are done in one swift, simultaneous movement. It's easy.
The BushScaper also comes in a durable and stable structure that could last you for a long time. Its aluminum tube is powder coated and oval-shaped to deliver an extremely comfortable handle. On the other hand, the body of the BushScaper is made of lightweight aluminum alloy for reinforced strength and stability. Overall, it's ergonomically designed to secure grip and guarantee a quick and easy weeding solution.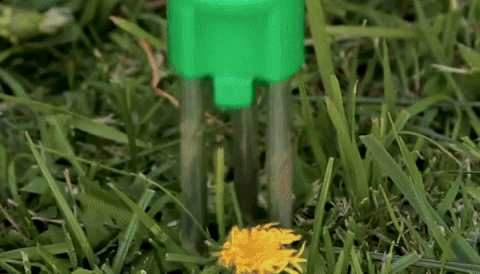 4. Save Time, Money, and Effort with BushScaper
The BushScaper is your all-in-one weed solution at home. This tool guarantees to bring back the joy of gardening again. No more bending, kneeling, or spending too much time and effort plucking weeds. Put the fun and relaxation back into gardening again!
How to Use the BushScaper?
Place the pointed claw over the weed and push the weeder into the ground firmly using the force of your foot.
Twist the handle to one side and uproot the weed.
Press the release button on the handle to remove the weed.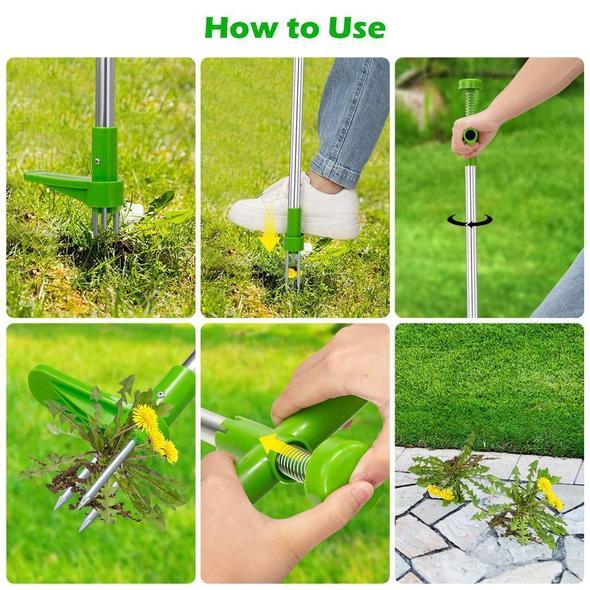 Package Includes:
1* Standing Plant Root Remover
1* Instruction Manual