BubblaBliss Baby Mobile Entertainment Accessory with Music, Lights, Cute Designs, and Colorful Toys To Keep Your Babies Engaged
The BubblaBliss Baby Mobile Musical and Educational Crib Accessory to Help in Baby's Development, and Give You Some Peace Time!
Some babies just HATE to be in their cribs. They cry. They fuss out. It seems you just can't have a break! 
Fortunately, there's a way out of the dilemma of babies hating their cribs – baby mobile crib entertainment with the BubblaBliss! 
With eye-catching toys, soothing music, and lights that will keep your baby entertained for a long time, you can have your much-needed break and peace! 
BubblaBliss Baby Mobile Features
Features expert-designed toys, music, and lights that will engage, entertain, and educate your baby while you take a break. The BubblaBliss is designed by experts to ensure that the toys are not just cute – they also help your baby's brain development. 
Easy-to-install, durable baby mobile musical and entertainment tool. You won't have to deal with complicated installations – the BubblaBliss helps you put up this effective mobile musical baby toy without stress. 
Secured and safe – you won't have to worry about this product falling onto your baby's crib. The BubblaBliss comes with a durable, secured lock that is adjustable. You can push for a great fit to ensure the product won't move. 
The remote-controlled baby mobile accessory allows you to change music, lights, and rotation even if you're far from the room. The remote control can function seamlessly within a 10-meter range. You can change the lullabies, sound volume, light, and rotation settings. 
Includes up to ten lullabies to help your baby calm down and sleep. The crib entertainment comes with famous lullabies that will soothe your baby and lull them to sleep. You can adjust volume with remote control. 
Rotating crib toy that will train your baby how to follow motions. The BubblaBliss is anything but boring! The rotating mobile crib accessory will fascinate your baby. 
The toys are 100% detachable so you can add whatever toy your baby prefers. If your baby prefers certain toys, you can definitely switch the existing ones with the picks your baby love. 
Easy to disassemble, too – you can easily bring it anywhere. The BubblaBliss is easy to disassemble and store. This feature makes this crib accessory easy to bring anywhere!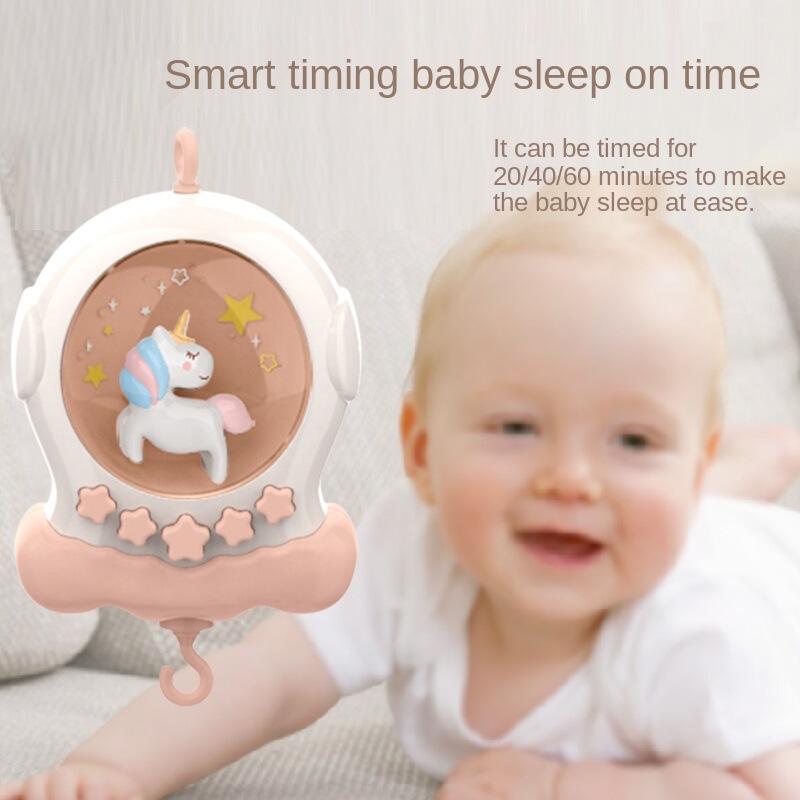 Why Choose the BubblaBliss Baby Mobile Crib Entertainment? 
🌟 Designed by experts!
🌟 Comes with popular music for soothing and entertaining baby.
🌟 It's remote-controlled.
🌟 Easy to install and disassemble
🌟 Durable and 100% safe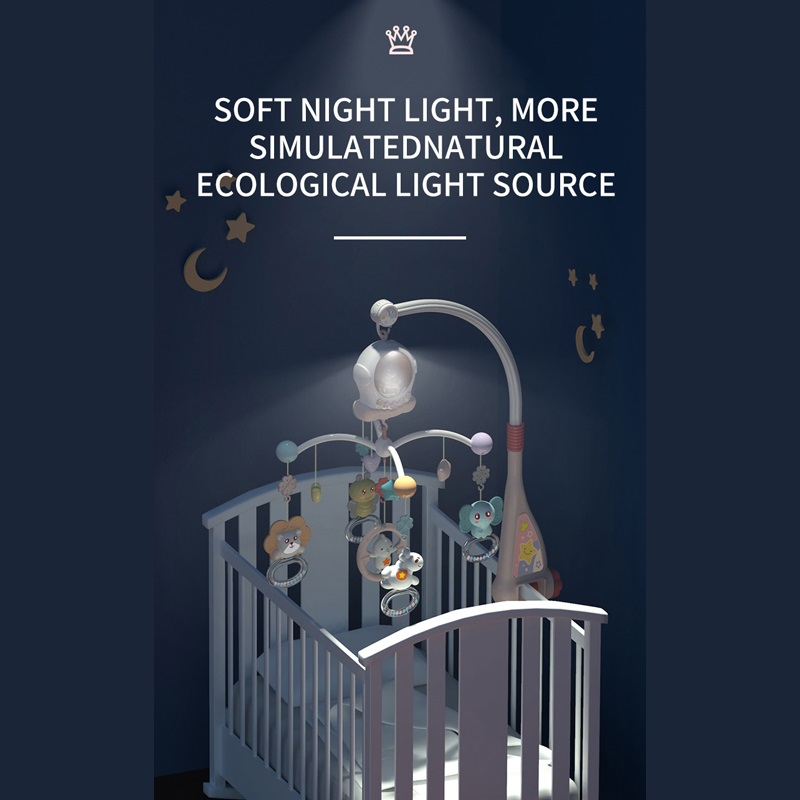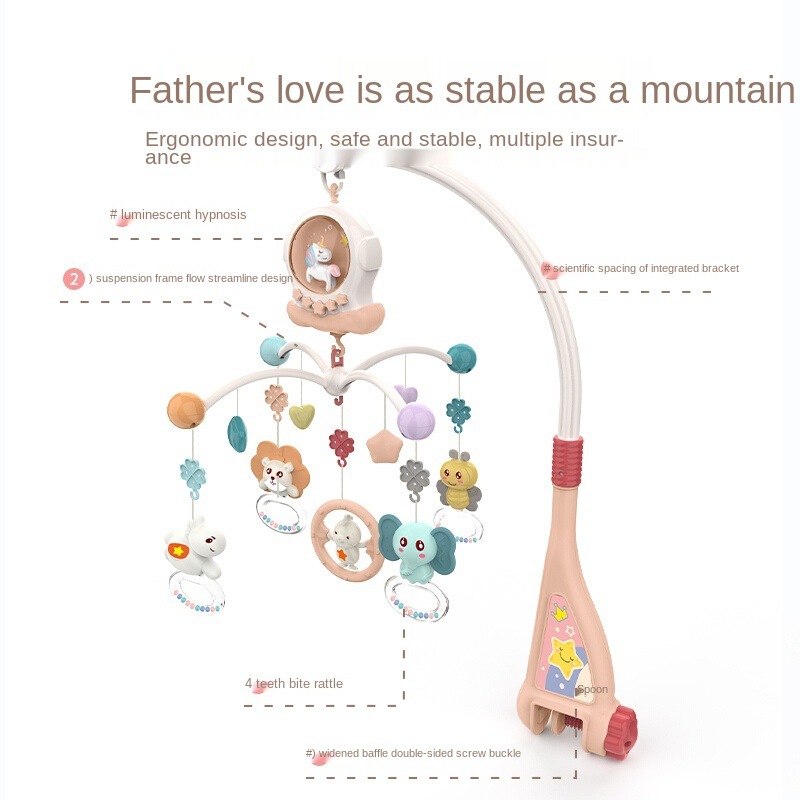 Packcage Include