Engage and Entertain Your Little Ones While They Are On the Crib with The BambiniBoo Baby Mobile Entertainment Accessory for Cribs Complete with Music, Lights, Rattles, and Rotating Features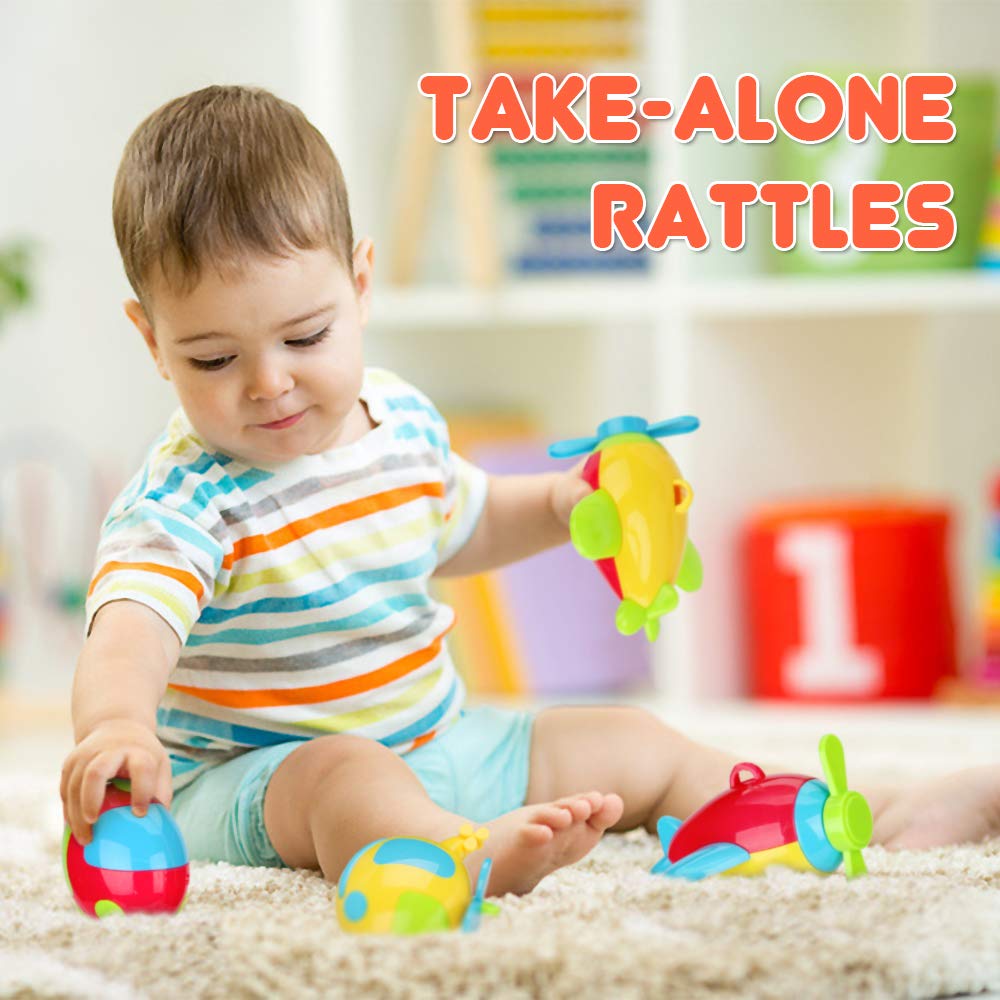 The Best Crib Accessory for Infants and Kids – The BambiniBoo Will Keep Your Little Bubs Delighted with its Lights, Colors, Toys, and Music!
Looking for the perfect gift for newborns, infants, and little kids?
The BambiniBoo is the best baby mobile and crib accessory that will bring smiles to your baby!
If you're going to put your baby on the crib for a little break, or if you need to make household chores and you need something to entertain baby for a while, you can count on the BambiniBoo!
With its delightful melodies, attractive toys, rotating features, and captivating lights, your baby will be drawn and mesmerized by it!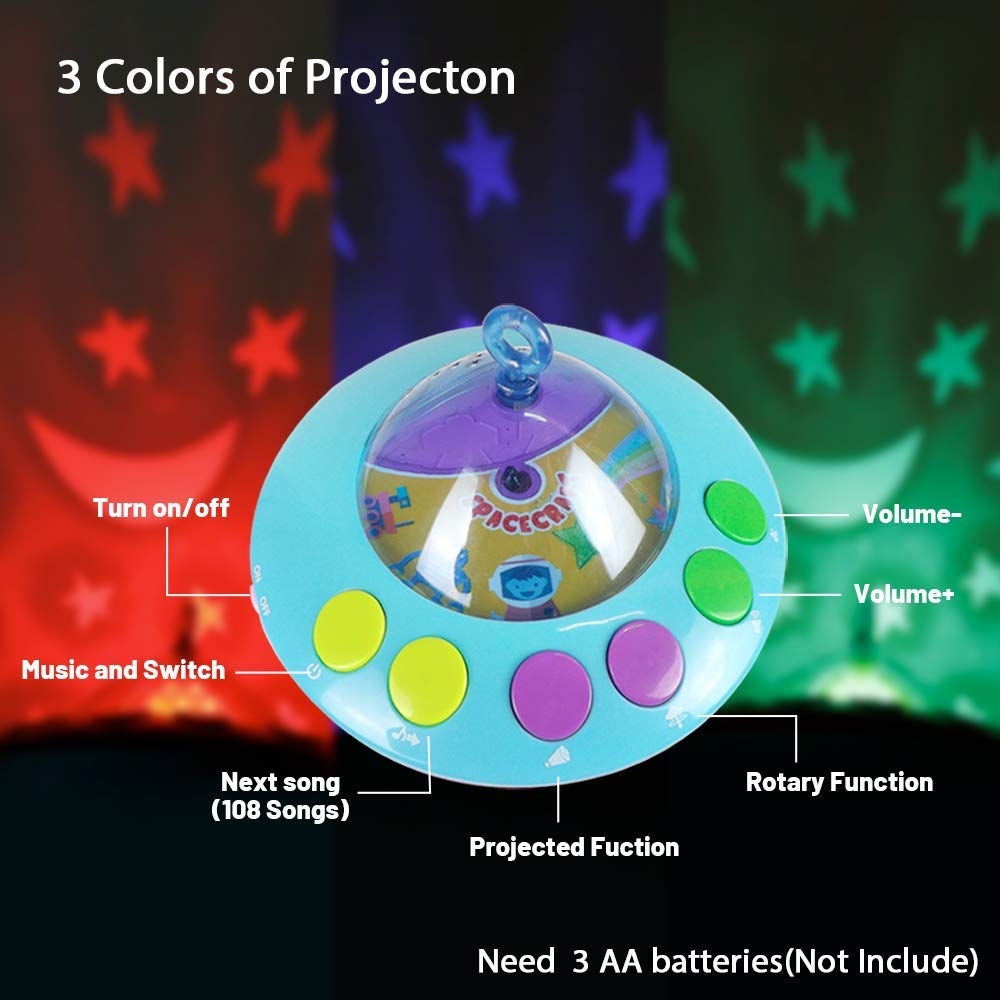 BambiniBoo Baby Mobile Crib Accessory Features
Captivating Music Box with 108 Melodies That Helps Soothe, Relax, and Lull Your Baby to Sleep
The BambiniBoo's music box comes with 108 melodies, enough for your little one to listen to. The songs feature popular tunes that can engage your baby, and can also soothe your baby to sleep!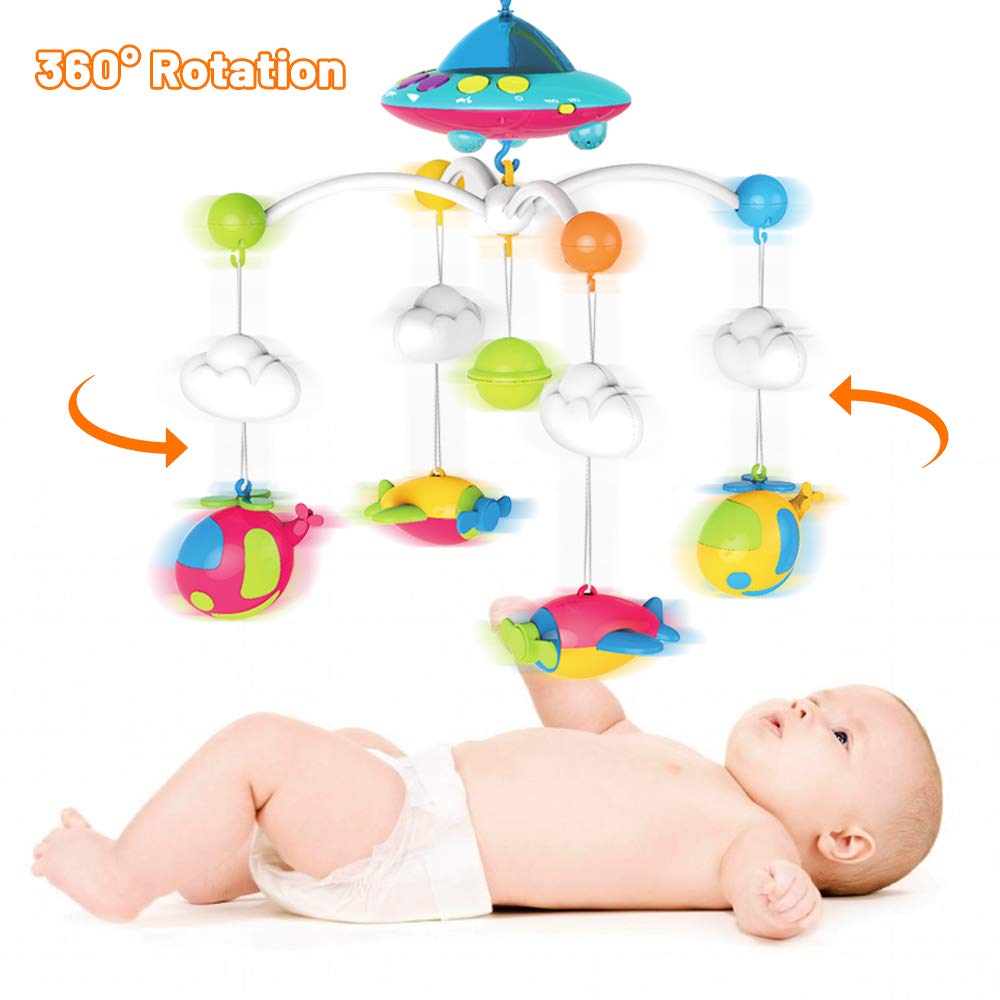 Six Button Switch That Allows You to Change Settings Easily
The BambiniBoo comes with six buttons for light, sound, and rotation adjustments.
Remote Control Baby Mobile and Crib Accessory – Allows You to Control the Baby Mobile Even if You're Far.
The BambiniBoo Crib mobile comes with an infrared remote control that works seamlessly within 10 meters. All the functions on the baby mobile can be controlled with remote control so it is very convenient. After your baby falls asleep, you can use the remote to turn off the mobile without bothering your little baby.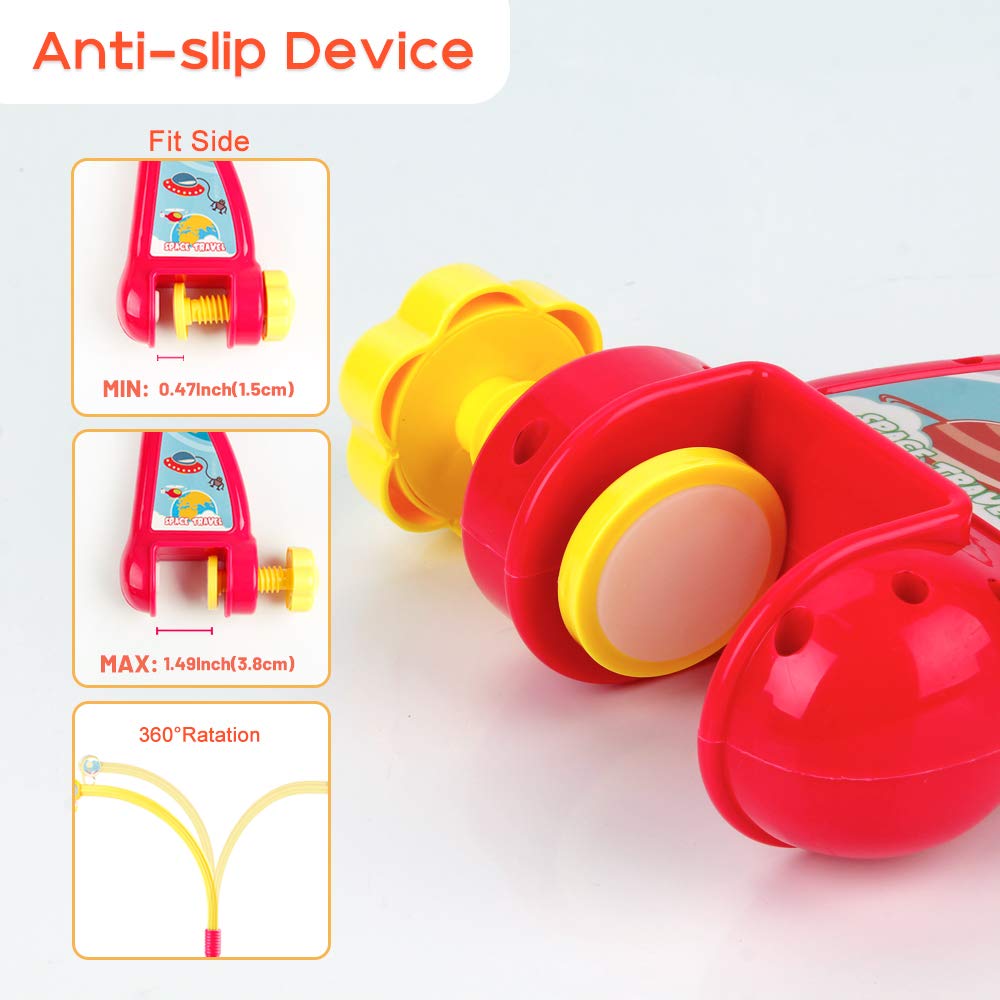 Comes with a Projection Feature to Entertain Your Baby!
The projector shows up a 3-color star projection to the ceiling through the music box. In the dark, the device will showobvious in blue, red and green colors. Beautiful projection will attract the baby's attention and help to exercise the baby's eyesight.
360° Rotating Baby Mobile Crib Accessory!
The cute airplane toys can rotate 360 degrees to attract the baby's attention and exercise the baby's eyesight. And the pendant distance is moderate, and will not affect the baby's eyesight. It comes with a button to control the start or stop the rotating.
Take-alone Pendant
The hanging airplane fittings are made of high-quality and non-toxic ABS material, with smooth corners and no burrs. And they can be played alone as small toys that are easy to take everywhere. It also can be used bath toys to play in the water.
Specification
Material: ABS
Size: Fit 0.47″-1.49″ crib bed-caliber
Weight: 1.1KG
Music: 108 Melody
Projector Function:3 different color
Hanging Pendant: Airplane
Music Box Battery: 3 AA battery(Not Include)
Remove Control Battery: 2 x AA Battery(Not Include)
Packcage Include