This handmade mobile, made from all-natural materials, will capture your baby's imagination.
Calm and soothe your baby with this handmade hanging mobile. Made from all-natural materials in gender-neutral colors, the different shapes and sizes of woolen balls will help your little one's visual development.
Why Does My Baby Need a Mobile?
Mobiles help your baby develop through the strengthening of their eye muscles, improved head control, hand-eye coordination, and spacial awareness.
This cute mobile crib not only keeps your baby happy, but also helps your baby develop physical strength. Stimulate your boys and girls visually so that they learn to reach out and grab.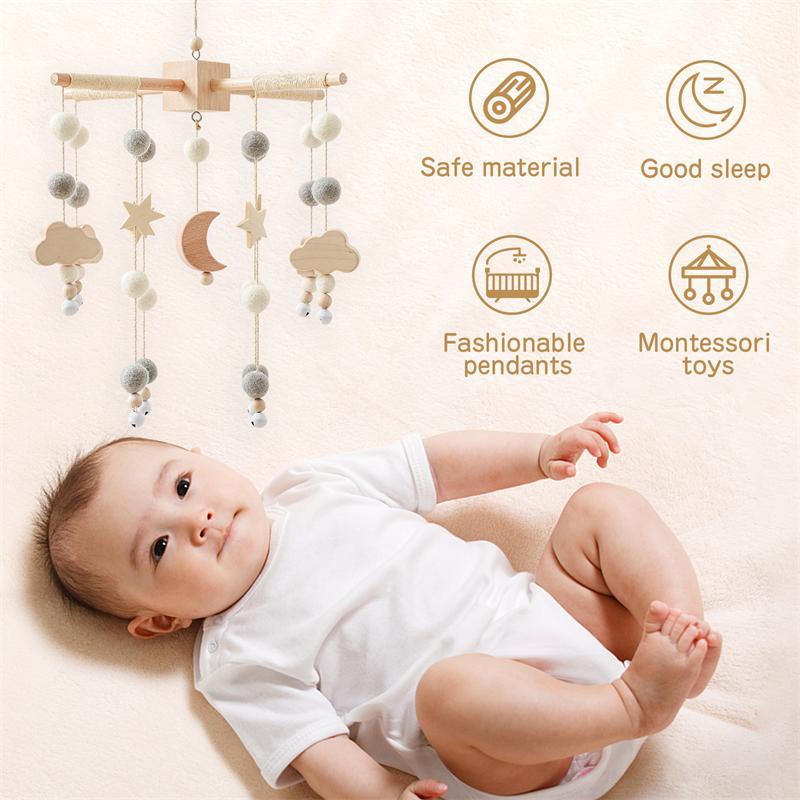 Unique And Minimalist Design
Sleek and minimalist design with neutral soothing color tones provides enough interest for infants newborns but does not overstimulate. It will complement any boy or girl nursery.
Natural Eco-friendly Material
The gorgeous felt ball mobiles decor made of 100% environmentally friendly natural materials-Felt ball, yarn, wooden hoop, wooden bead.All felt is 100% wool, not polyester felt or acrylic felt.Pieces are adjustable! Simply move up or down for desired placement.
Engage & Delight Baby
The gently swaying crib mobile will encourage your baby to focus and track, and the offset appendages help your little one explore the world to develop depth perception.They can be hung from hook in the ceiling or you can use a mobile arm attached to the baby crib,this not only helps your baby's promote auditory, motor development and visual stimulation, and has a calming effect as baby settles into the crib or wakes from sleep.
Perfect Decor for Nursery Room
Wonderful, Simple & Unique décor that will look good in the children's room of a boy or girl and perfectly match their bedding and accessories,adding a lovely touch and a bit warmness and pleasure to baby's bedroom.A great gift idea for Baby Shower Party, Birthday or Registry and Christmas.Perfectly fits in kids room, nursery, or for any room of the house!
Please Note:
These are not suitable to be used as toys. For decorative purpose only and should be handled with care.Each product is handmade there may be a slight variation in design and length.Do not hang over the baby`s head. It needs to be hung at height 30-40 cm above the baby`s eyes in the middle of a crib so that the viewing angle is 45 degrees.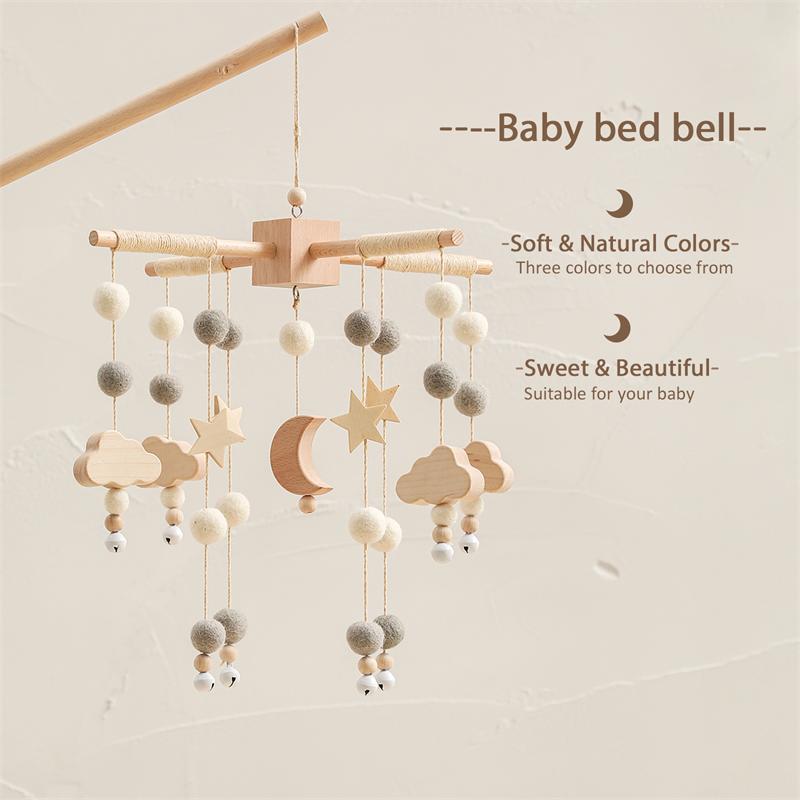 Packing:
1*Hand Crafted Baby Bed Mobile