Achieve the Best Sleep and Ultimate Comfort With This 15-lbs Weighted Blanket Filled with Glass Beads, and Made from Skin-friendly Natural Fabric!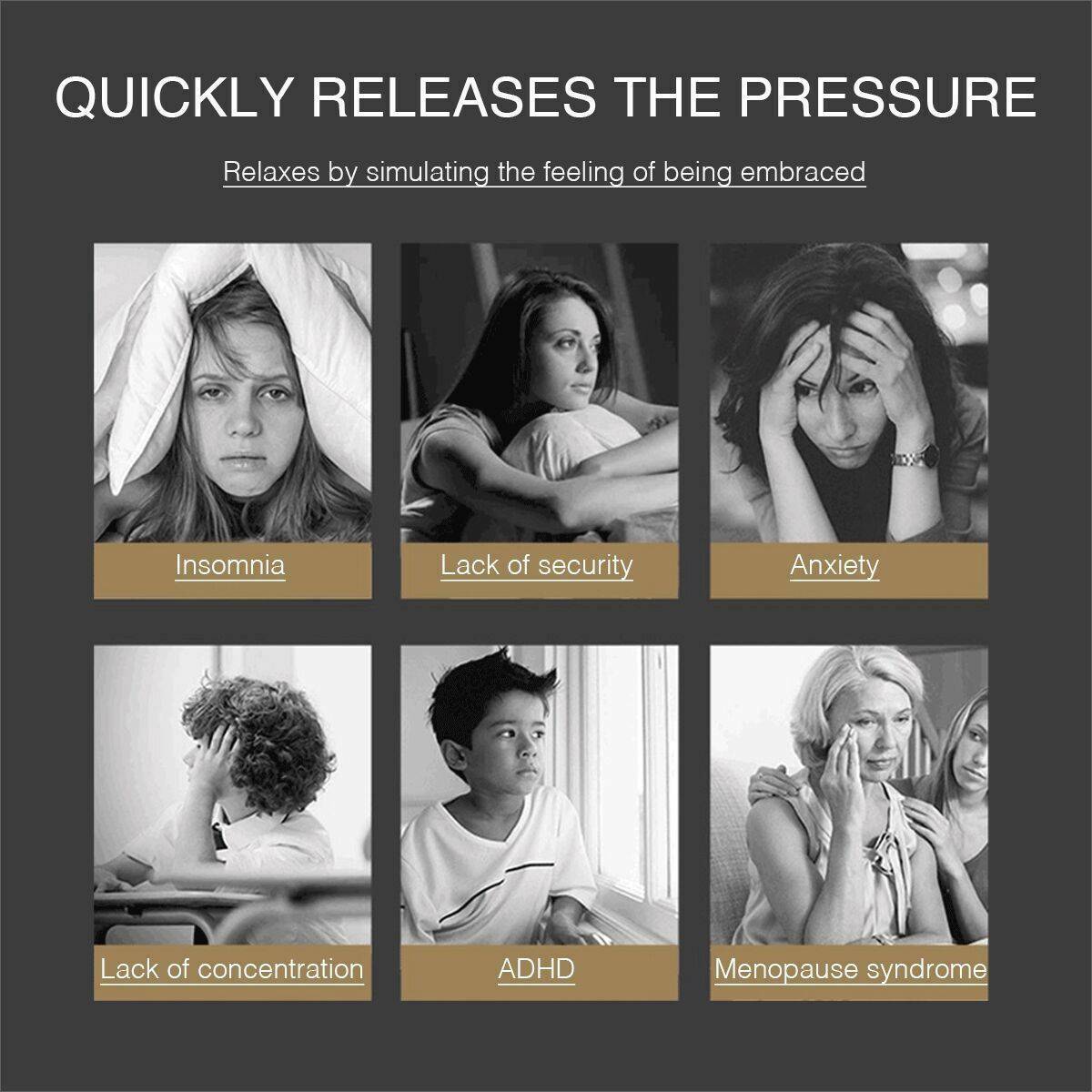 15-Lbs Weighted Blanket With Compact Glass Beads To Give You That Lulling Pressure That Helps You Sleep Better
When you feel safer, you sleep better.
The ArdentSleep 15-lbs weighted blanket imitates the comfort of a hug. With its compact glass beads, the pressure is spread all throughout, making you feel like you have that extra layer of protection all throughout your body. If you're planning to buy a weighted blanket to help you get through sleep disturbances like insomnia, anxiety, lack of security, and restlessness, the ArdentSleep is a great choice! 
The Weighted Blanket Designed to Be Better Than Your Regular Weighted Snuggles
You've had your fair share of weighted blanket struggles. Weighted blankets can have the following issues:
❌ Weight is all over the place. Due to poor quality fillers and design, the blanket can feel like the pressure is concentrated only on one side, all it can feel like it's all over the place.
❌ Blanket is not too weighted enough to help you sleep. The design of the weighted blanket does not seem to help you feel that "hug sensation." You don't feel the "weight" – your blankets of choice feel like they're just typical bedroom covers.
❌ The material is not skin-friendly. The weighted blanket may offer enough weight as pressure, but the materials used for the blanket cause so much discomfort, you still find it hard to sleep.
❌ Blanket does not provide enough warmth. The blanket provides that weighted comfort… but not the warmth needed for nights when it's cold. And it's a bummer!
❌ Your weighted blanket of choice isn't machine-wash-friendly. We know – it's a struggle going to the dry cleaning shop all the time!
❌ They fall off you while you sleep. Because of their weight, your weighted blankets tend to fall of while you sleep, denying you of that deep, peaceful slumber you so deserve.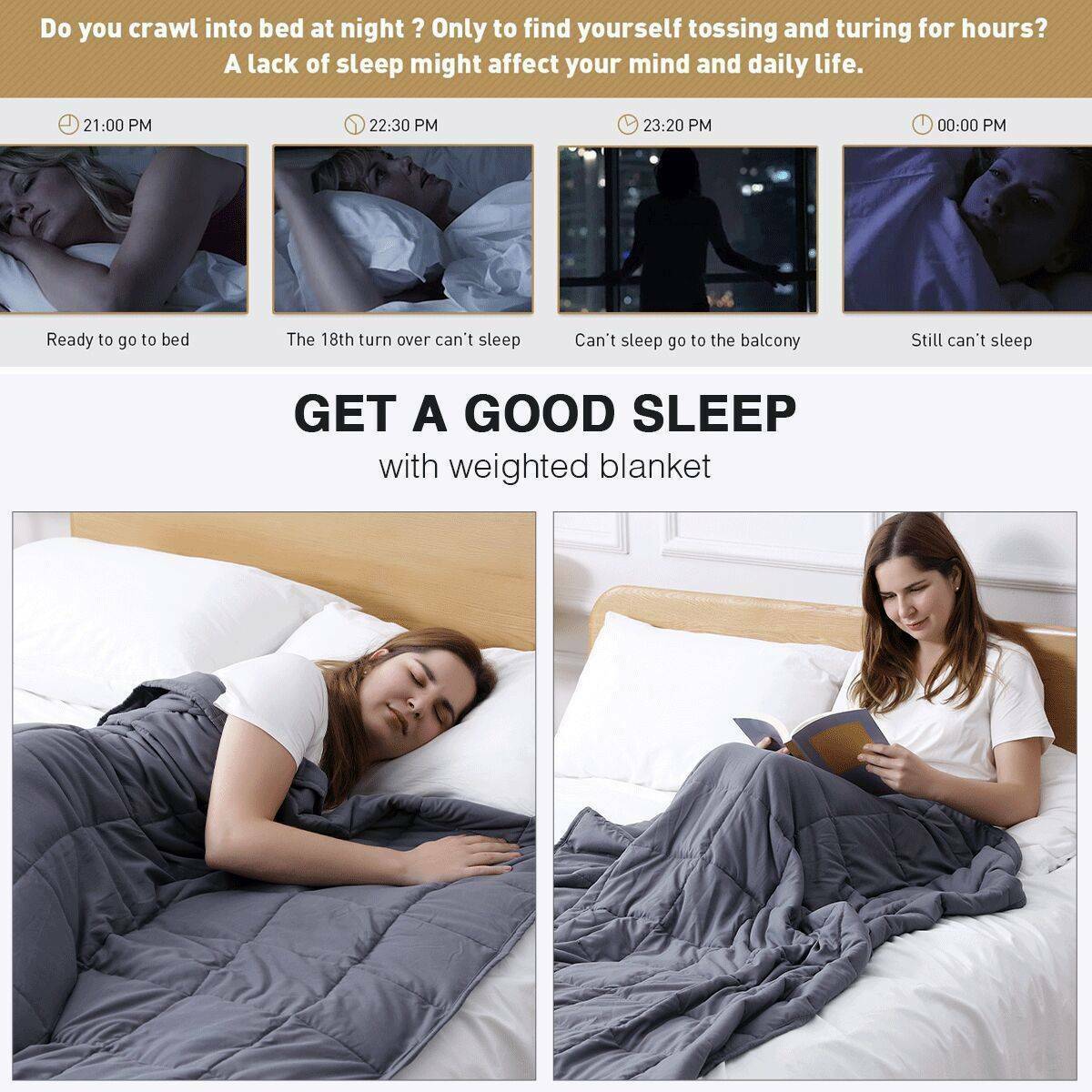 ArdentSleep Weighted Blanket Features
ArdentSleep isn't rated Best Overall for nothing. This weighted blanket checks all the boxes for design, quality, comfort, and effectiveness in sleep management.
Designed By Experts for Sleep Difficulties Like Insomnia, Anxiety, Restlessness, ADHD
From the cut of the blanket to the quality of fillers, to the little details, you can be assured that they are approved by experts. Creators of the ArdentSleep want a weighted blanket that provides additional weighted pressure that can calm the nerves, reduce heart rate, and bring the body to a state of relaxation.
Comes at 15-lbs – the Best Weight to Make You Feel the "Hug Sensation"
The ArdentSleep is around 15-lbs, an expert-recommended weight that can make you feel like someone is embracing you.
Features a Grid Design to Keep Fillers Intact (Pressure is Distributed All Over!)
Say goodbye to fillers going all over the place, making you feel as if the pressure is lopsided. The ArdentSleep comes with a grid design that keeps the beads intact to help you experience equally distributed weighted comfort.
The tight stitches of the ArdentSleep are also ideal to keep the glass beads from spilling out.
Filled With Glass Beads To Help Create That Ideal Weight Without the Discomfort
The ArdentSleep includes glass beads fillers that are effective in providing that much-needed weight without making you feel, warm and uncomfortable. Glass beads are also terrific in providing long-lasting comfort.
Includes Rubber Ends to Secure Weighted Blanket in Place
You won't have to worry about weighted blankets falling off the bed. The ArdentSleep comes with rubber ends that you can use to keep the blanket in place so you can enjoy a peaceful, undisturbed sleep.
Made with High-quality Natural Fiber That is Skin-friendly and Warm
The material used for the ArdentSleep is 100% natural fiber known for its cool, soothing texture.
Easy-to-Clean Weighted Blanket that is Machine-wash Friendly
No need to go to the dry cleaning shop anymore. This weighted blanket can be conveniently washed in the washing machine. Please don't forget to follow cleaning instructions to ensure you retain the quality of the weighted blanket.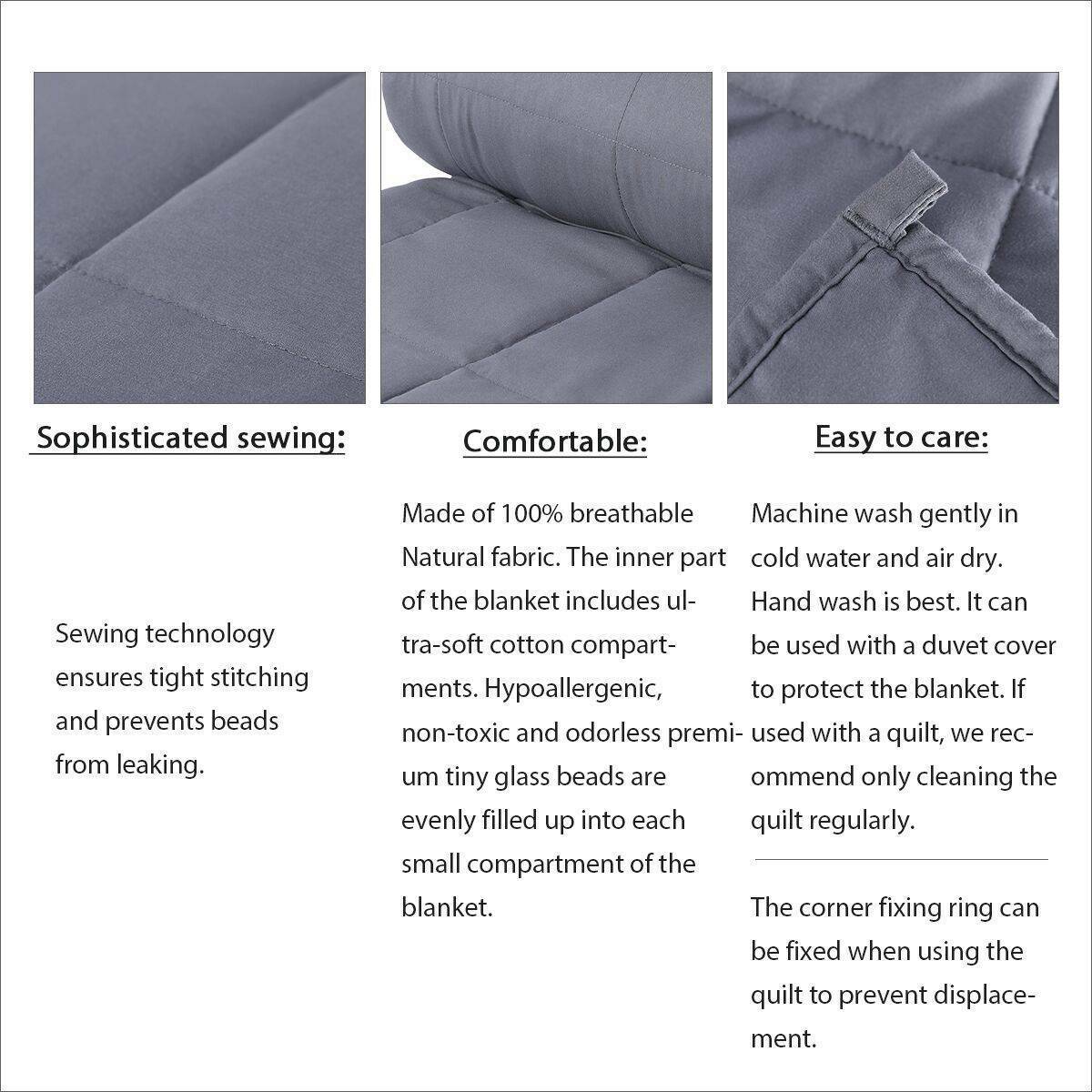 How to Know The Ideal Weighted Blanket For You
Experts recommend that the ideal weighted blanket should weigh at least 10% of your body weight, then add another 1-2 pounds.
Example: If you weigh around 150 lbs, you can opt for a weighted blanket between 15 to 17lbs.
How to Wash
Dry clean or hand wash

Hang dry or flat dry

Do not tumble dry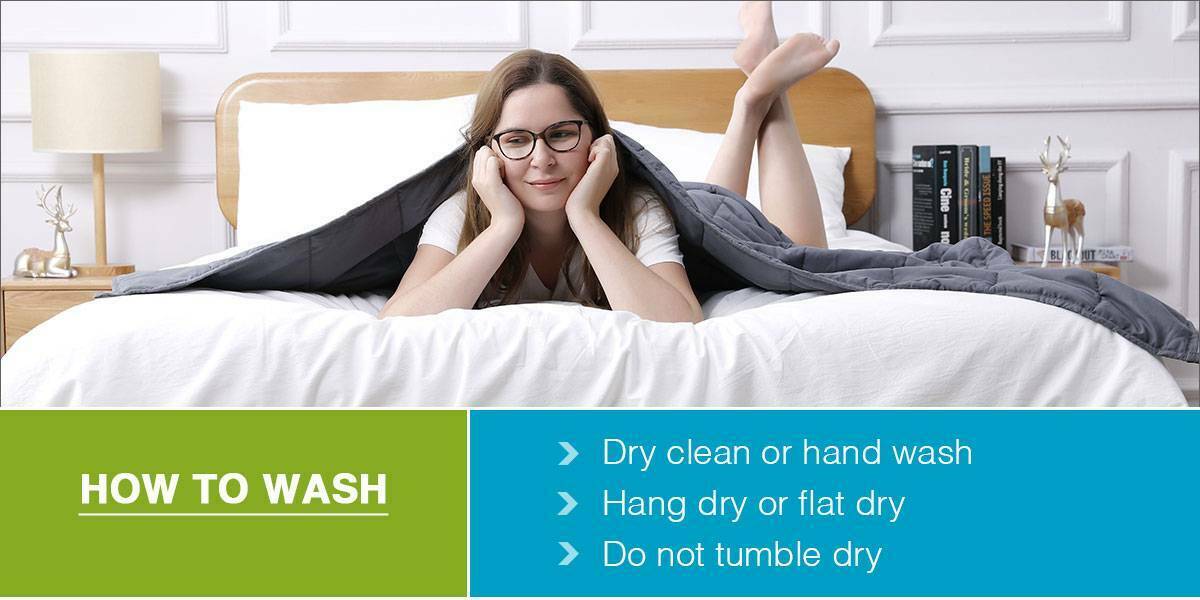 Specifications
Dimensions: 48*72"
Weight: 15 Lbs
Package List: 1 X Weighted Blanket
Note:
Please allow 1-3cm differences due to manual measurement.
Due to the light and screen difference, the item's color may be slightly different from the pictures.