The Soft Minky Fabric of the FluffSoothe Lulls You to Sleep While the Sensory Dots Helps You Achieve Deep Rest!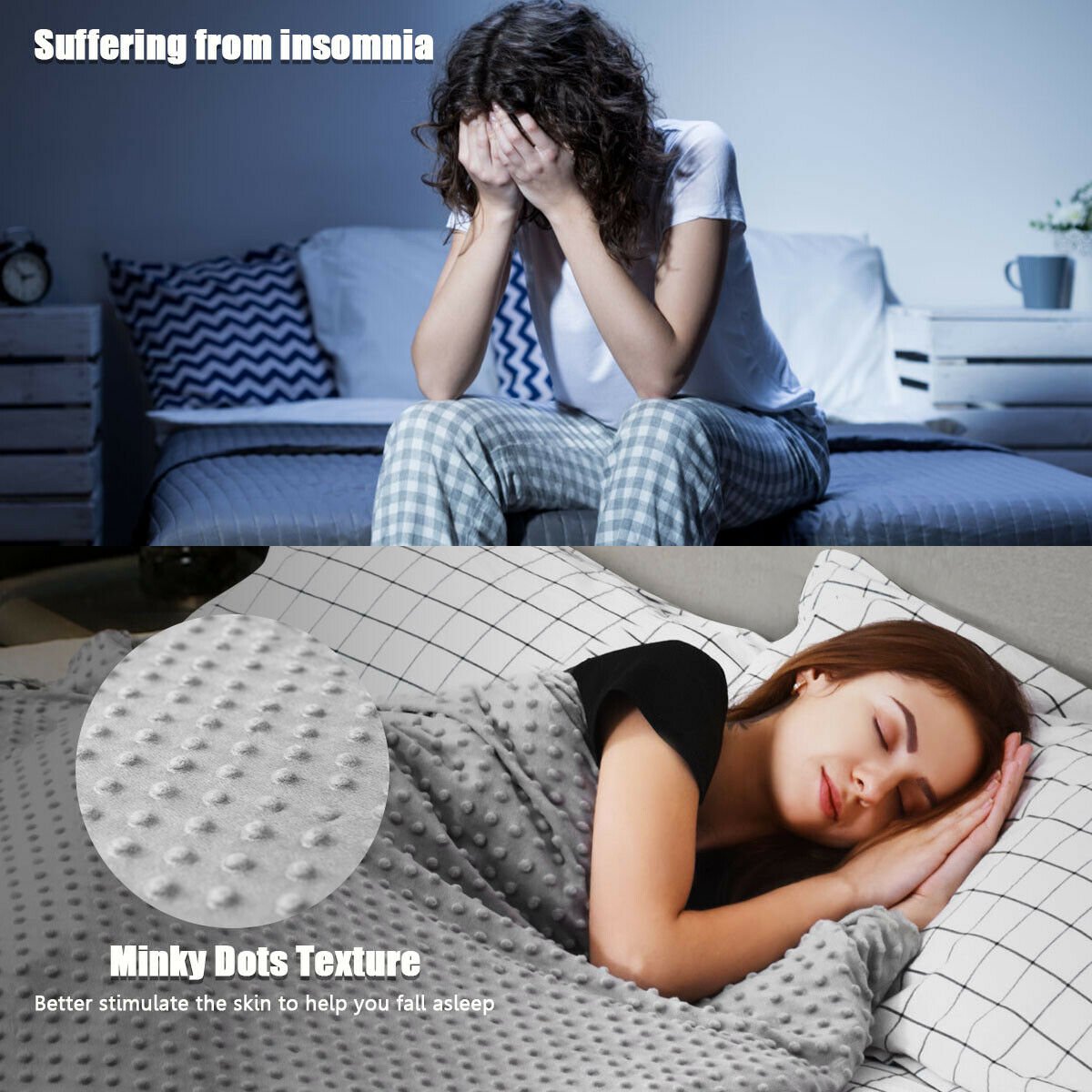 The FluffSoothe Ultra Soft Weighted Blanket with Sensory Dots for More REM Sleep Gets You to Dreamland Fast
Has ADHD, anxiety, stress, and restlessness snatched the best sleep from you or your loved ones?
Among all the weighted blankets out there, the FluffSoothe uses the soothing benefits of the blanket to help you calm down, relax, and make the body go to a state of rest.
FluffSoothe is more than just a weighted blanket – from its gentle pressure to its comforting soft mink material, to the sensory dots that promote melatonin production, you can have a peaceful, deep, rejuvenating sleep.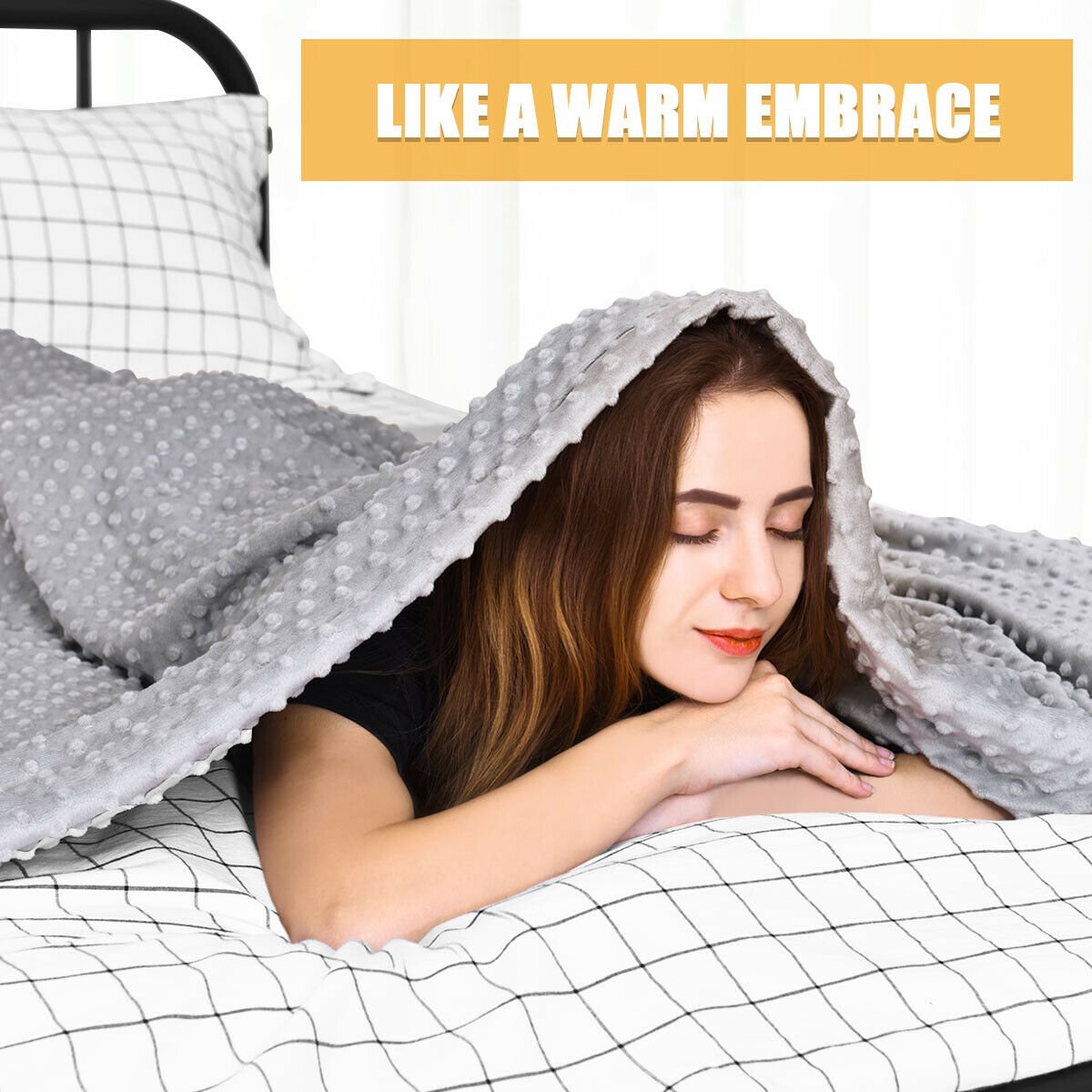 The FluffSoothe Weighted Blanket is for you if… 
You're looking for a weighted blanket that is not too heavy.
You want a weighted blanket that is easy to maintain.
You want a blanket that's not too hot, but is enough to provide you warmth.
You are looking for a soothing blanket with additional sensory perks.
You want a weighted blanket that is recommended by experts.
FluffSoothe Weighted Blanket Features
Better, rejuvenating sleep – the promise of FluffSoothe.
Trusted by experts, designed to help you sleep better. 
The FluffSoothe comes with a design crafted by sleep experts. With sensory buttons inside and out and compact weight distribution that keeps the weight equal all throughout, this weighted blanket is guaranteed to lull you to sleep.
Includes Sensory Buttons to Help with Melatonin Production
The blanket comes with sensory buttons within and without the blanket to provide a sensory effect that triggers melatonin production for better sleep.
Made with Skin-friendly Minky Fabric – 100% Soothing
The ultra-soft minky fabric is not too hot, too rough, and too uncomfortable for the skin. The smooth feel of the fabric also adds to the soothing effect of the weighted blanket.
3-lbs Weighted Blanket – Perfect for All Ages
The FluffSoothe isn't as heavy compared with other weighted blankets, but it's perfect for those who are just starting out with using a weighted blanket for sleeping. The weight of the FluffSoothe is also ideal for kids.
Includes 6 Bands to Keep Blanket in Place 
Tired of your weighted blanket falling off your bed? The FluffSoothe comes with 6 bands to keep the blankets in place so you can enjoy weighted blanket comfort the whole night.
Machine Wash Friendly, No Need to Bring to Laundromat!
You can easily prop the blanket inside your washing machine at home. It's easy to wash, and 100% low maintenance.
Specification:
Material: Ultra-soft Minky Fabric
Color: Grey
Size: 60" X 80" (L X W)
Net Weight: 3 lbs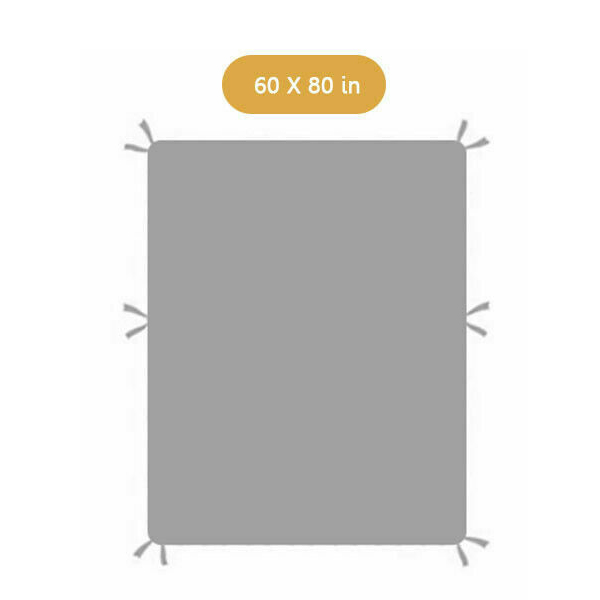 Package includes:
1 x Weighted Blanket Cover
1 x User Guide