Sleep Quality Elevated with this Weighted Blanket with Diamond Beads, Better Stitching, and Skin-friendly, Hypoallergenic Fabric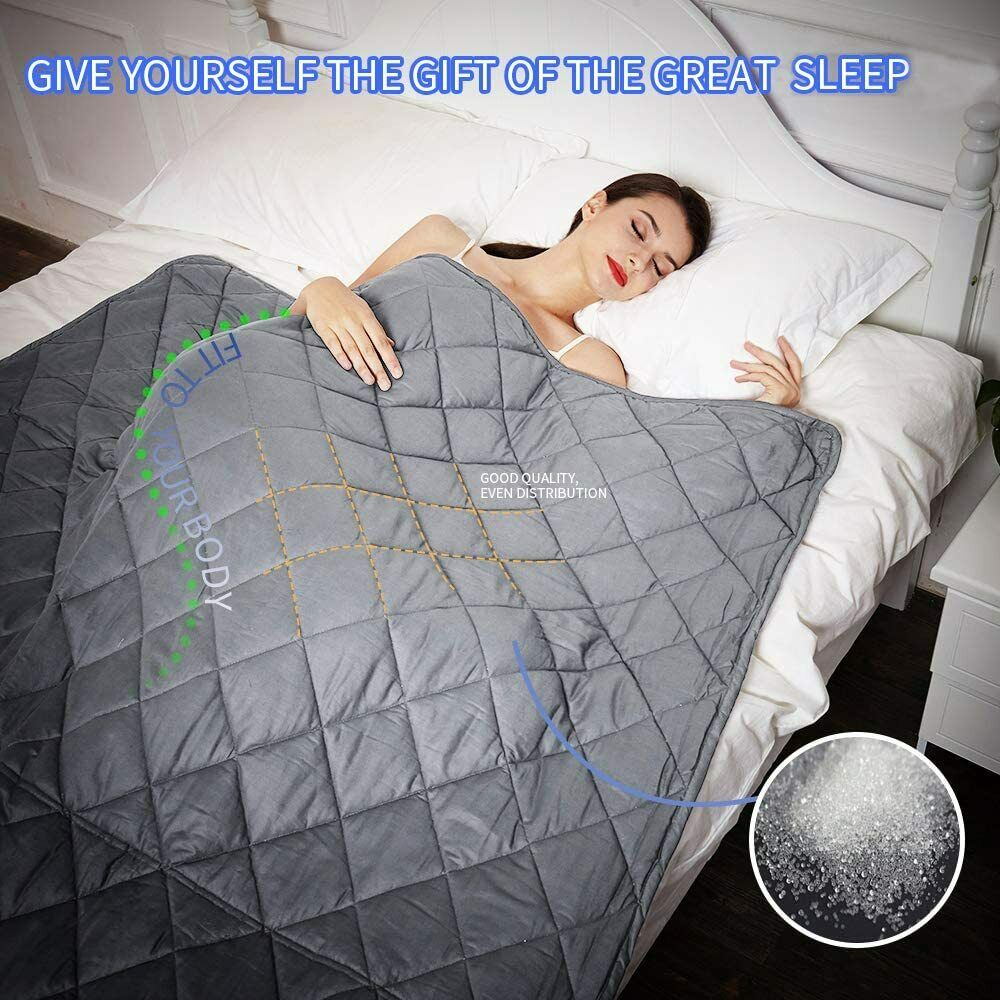 This soothing weighted blanket helps you achieve that deep, rejuvenating sleep every night. 
Expert-designed weighted blanket for sleep problems related to anxiety, ADHD, restlessness, and insomnia.
The weighted blanket comes with a soothing hypoallergenic fabric that is gentle on the skin and creates a soothing effect that promotes deep sleep. Filled with fine diamond beads known to create an equal, well-distributed weight for the blanket.
The DreamWrap comes with up to 5 different varieties – you can find your ideal weighted blanket suited for you. Ideal blanket of choice should be 10% of your body weight.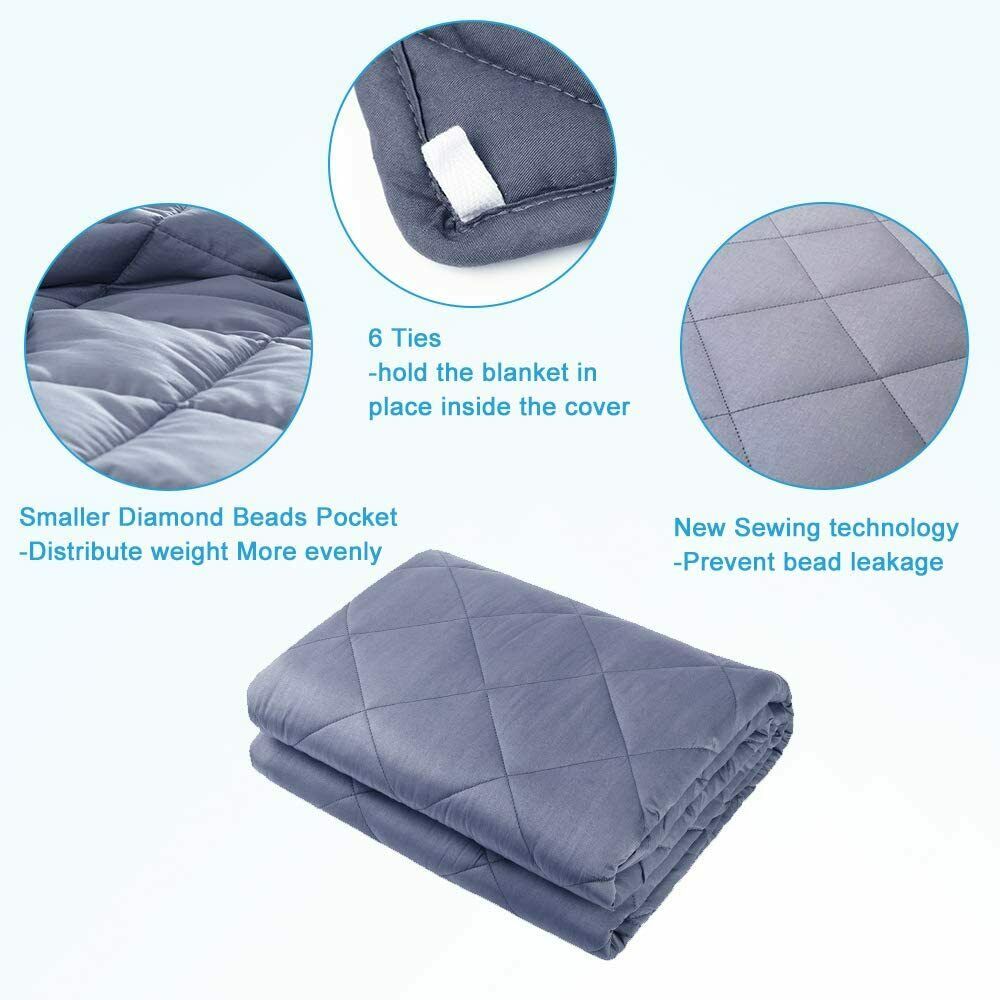 Sleep soundly and wake up energized with the sleeper filled weighted blanket. Getting enough sleep is essential to your health and happiness — let restlessness be a thing of the past and luxuriate in extraordinary sleep every night of the week
Meticulous care with 3.5"

3.5×3.5 inched squares provide an ideal distribution of weight. Luxuriate in extraodinarily tranquil and gentle hug every night of week.

Highly-densed stitching line

These lines are to prevent the movement and leakage of beads inside. Exquisite needlework is appreciative and more durable for long-tern use.

Machine Washable

For easy home care, simply machine wash low and hang dry. From one cleaning to the next, the comforter remains wonderfully soft and cozy.
DreamWrap Weighted Blanket is For You if…
You're looking for the best weighted blanket for your body weight.
You're all about top-notch tailoring.
You want a weighted blanket with excellent weight distribution.
You hate fillers that leak out.
You want an easy-to-maintain weighted blanket.
You prefer one that is soft and gentle to the skin.
You want a weighted blanket that delivers a soothing effect to the skin.
DreamWrap Weighted Blanket Features
The DreamWrap is crafted to make sleep accessible… and more reinvigorating. This weighted blanket comes with improved features for better sleep.
Weight Comes in 5 Different Varieties
You can choose from 5 different blankets. Each blanket is designed for various sizes and comfort levels. You can also choose one that fits your bed size the most.
Includes Diamond Beads Fillers for Equal Weight Distribution
The diamond beads used to fill the DreamWrap are compact, reliable, and do not spread out easily. These diamond beads allow you to enjoy your weighted blanket more for a long, long time.
Improved Stitching to Keep Beads in Place
If you hate beads leaking from your blanket, you will love the DreamWrap. This blanket comes with improved stitching that helps keep beads from leaking out, or going to just one side.
Made from Hypoallergenic Fabric that is 100% Skin-friendly
You won't have to worry about the discomfort of bad fabrics. The DreamWrap comes with a skin-friendly fabric that is gentle on the skin and helps lull you to sleep.
6 Bands to Hold Blanket in Place
No more falling blankets while you sleep.
Easy-to-Wash, Machine-Wash Ready
This easy to maintain blanket is the best pick for those looking for low-maintenance options.
5 Sizes For You To Choose. How to Choose Size? 
12 lbs.48″×72″ in

5 lbs.36″x48″in

15 lbs.48″x72″ in

15 lbs.60″x80″in

10 lbs.50″x60″ in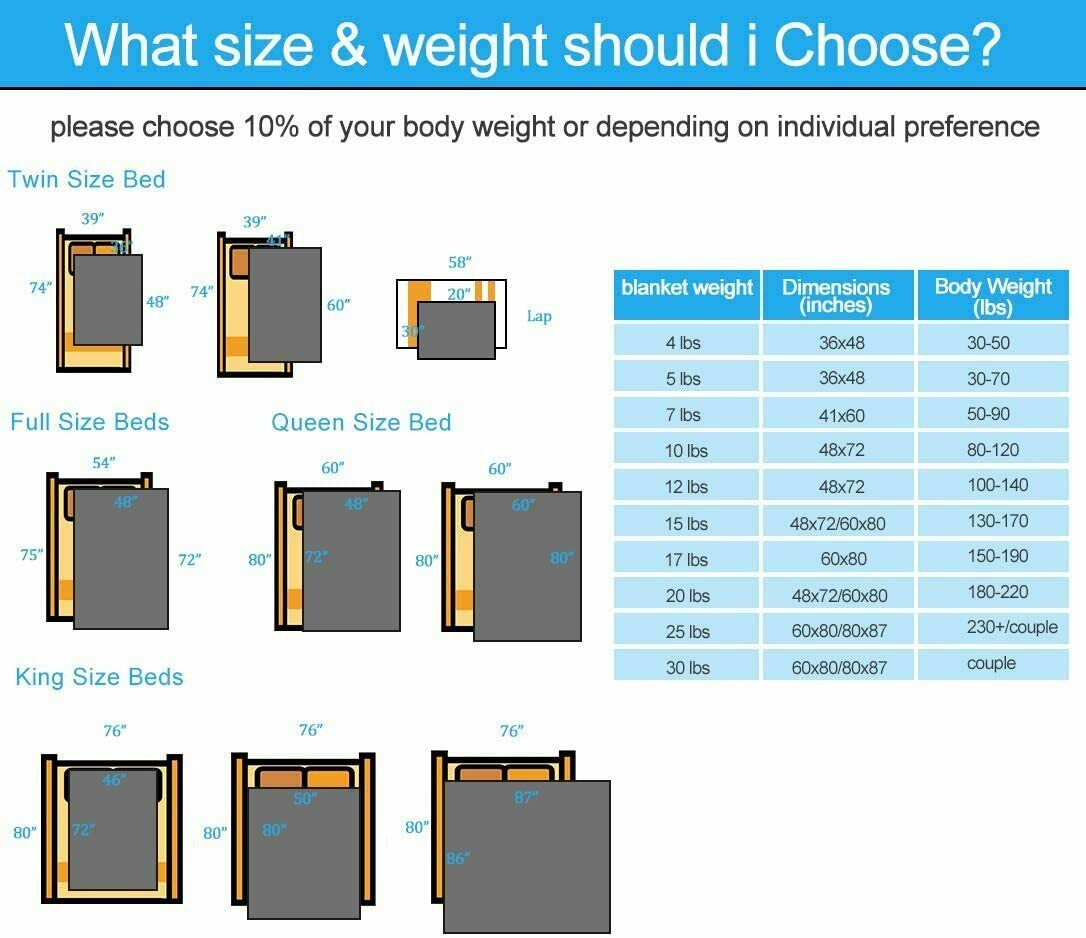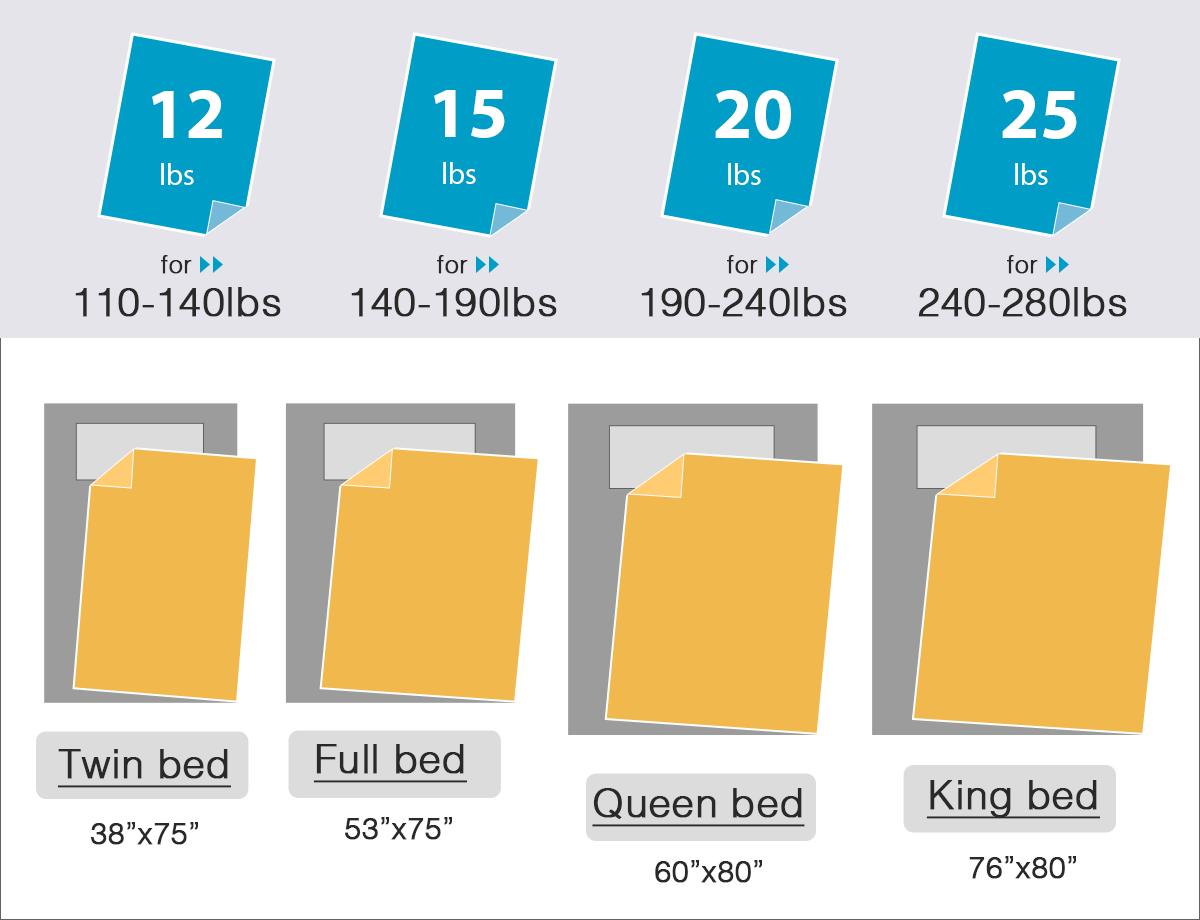 Package includes: 1 x Weighted Blanket Cover
Note:
Please allow 1-3cm differences due to manual measurement.
Due to the light and screen difference, the item's color may be slightly different from the pictures.