Luxury Relaxation at the Comfort of Your Own Bathroom
After a long, tiring day, we all need it – a time to relax, unwind, and just let our body experience the magnificent benefit of rest. If your of rejuvenation is taking a long, soothing bath tub session, having a high-quality bath pillow can elevate your relaxation experience. 
A high-quality bath pillow allows you to linger longer in the tub, relax, make the water soothe your body, and quietly escape the world. Yes, a tool  as simple as a bath pillow can make a difference in the way you de-stress. 
This is the reason why AmroRest is such as must-have – it's an ergonomic bath pillow with a reliable safety design and added features that makes your stay in the tub more comfortable and relaxing.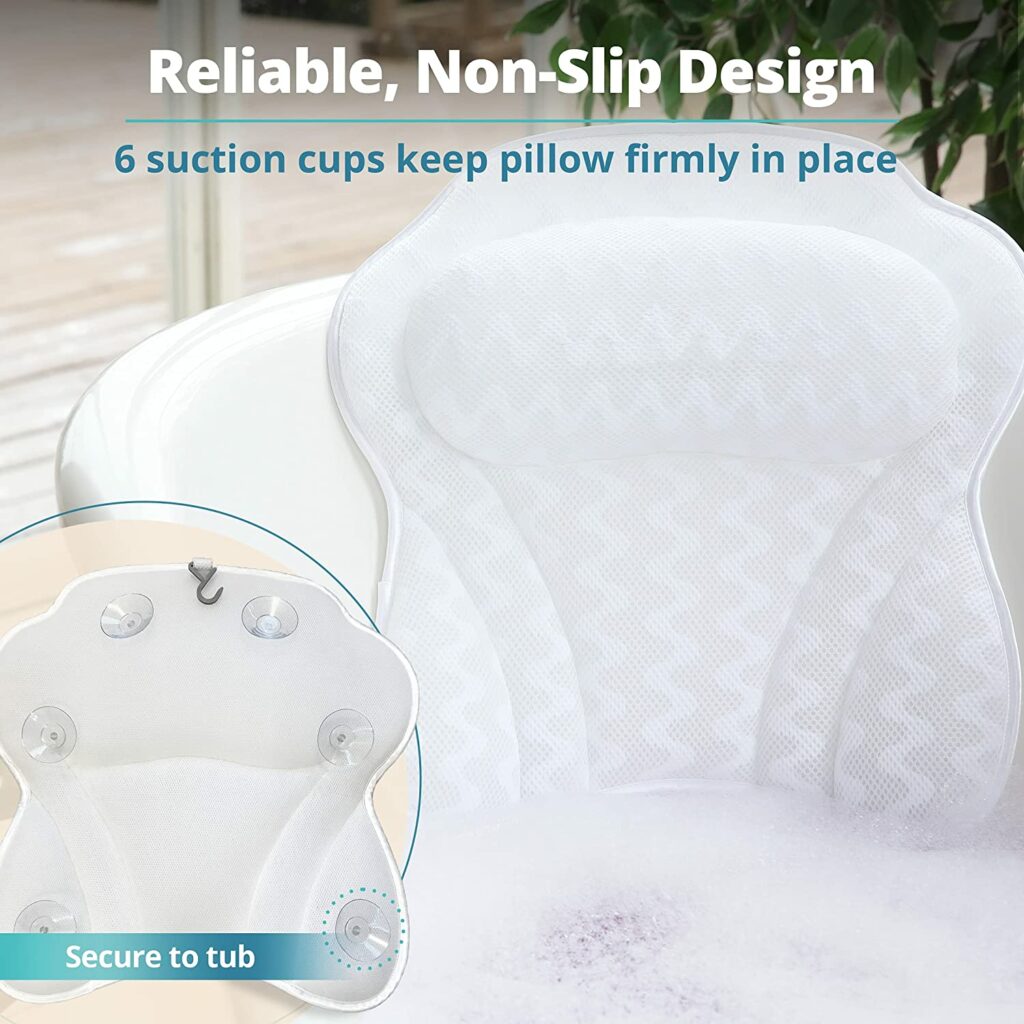 Why the AmroRest?
Specially-designed pillow that delivers incomparable softness. The AmroRest is made with topnotch memory foam and soft fabric to make resting easy and possible.
The ergonomic design makes rest more comfortable. The pillow doesn't feel stiff or awkward on the head. You can lean in without feeling too bothered by the way your head rests.
The healing design targets to relax the right muscles. The muscle-targeting bath pillow includes curves and bumps that soothes the right muscles.
A pillow you can trust when it comes to safety in the bathroom. This reliable bath pillow with 6 strong suctions won't cause any slip and bumps.
Breathable, relaxing – a pillow that effectively supports the head. The AmroRest comes with a breathable design and 3D Airflow feature!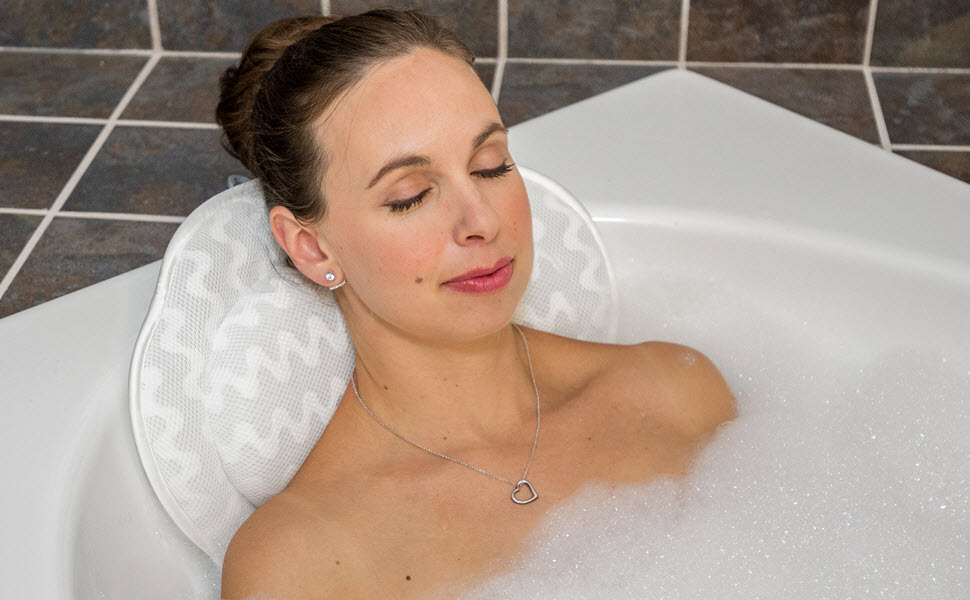 AmroRest Bath Pillow Features
🧖‍♀️Bath pillow designed with spa-like quality. The AmroRest comes with a soft design that makes you feel like you're lying down on a luxury pillow. The plush design of the AmroRest helps you relax better.
🧖‍♀️Sturdy, ergonomic bath pillow that relieves pressure on important points. The AmroRest includes curves and bumps that target pressure points to relieve muscles of pressure.
🧖‍♀️Stable, safe bath pillow with 6 suctions. You can be assured that the AmroRest won't cause any safety issue. It comes with 6 powerful suctions to keep pillow intact on the tub.
🧖‍♀️Breathable bath pillow featuring a 3D airflow design for better breathability. You won't have to worry about feeling uncomfortable because the 3D design makes the pillow breathable for the skin.
🧖‍♀️One of the easiest bath pillows to maintain and care for. Easy to wash, easy to maintain. You won't have to worry about mossy odors!
🧖‍♀️ Best for all types of tubs!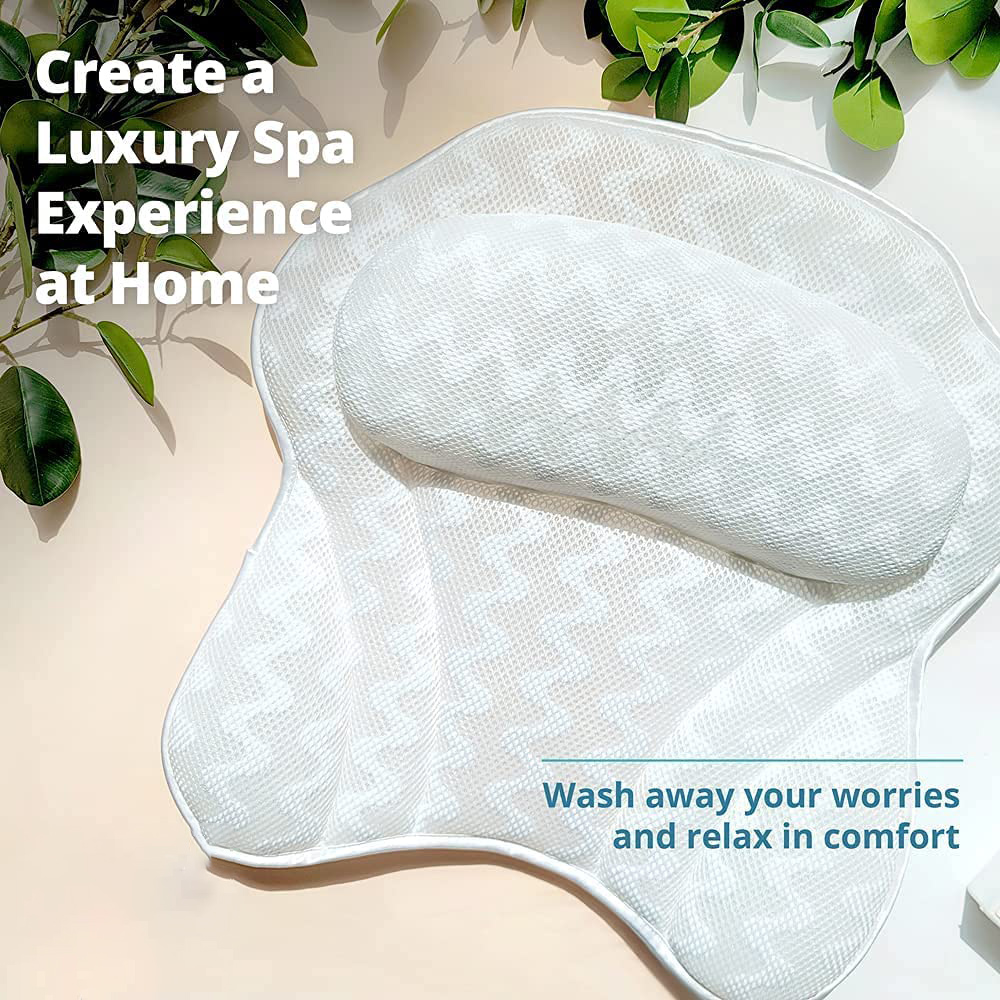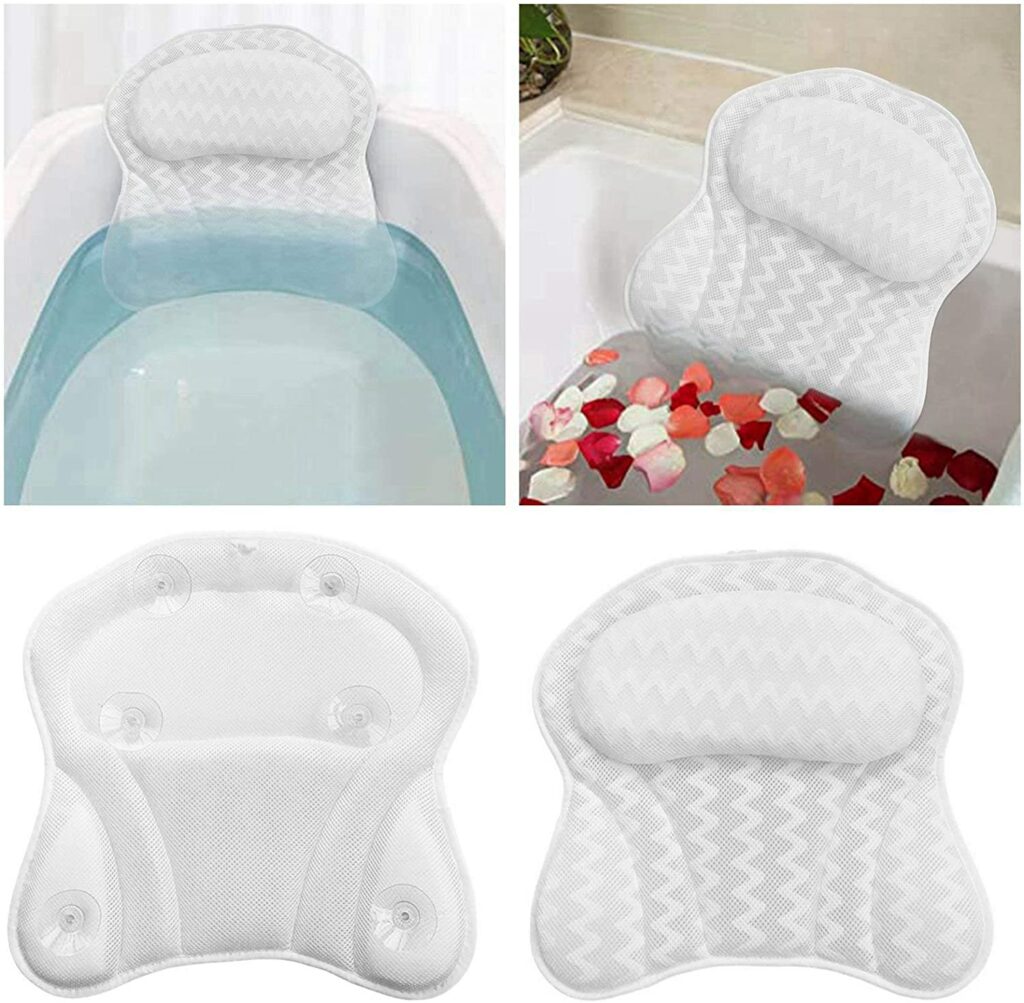 Specification
Size: 16.5*17.3in
Color: White

3D ventilation

6 extra suction cups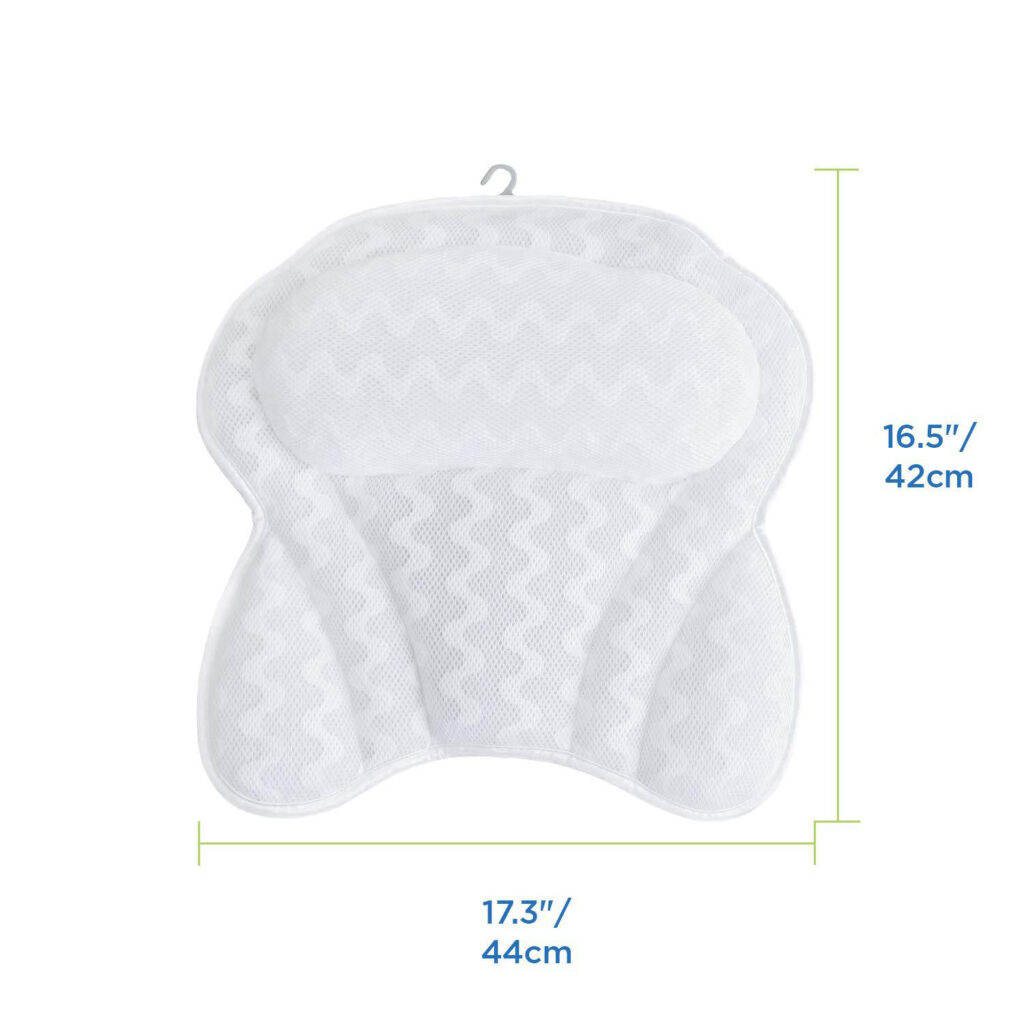 Package includes: 1*bath pillow
NOTE: 
Please allow error of 1 – 3 cm due to manual measurement.
Please understand that colors may exist chromatic aberration.