Comfort and Relaxation Brought to Your Home – All From the BubbloComf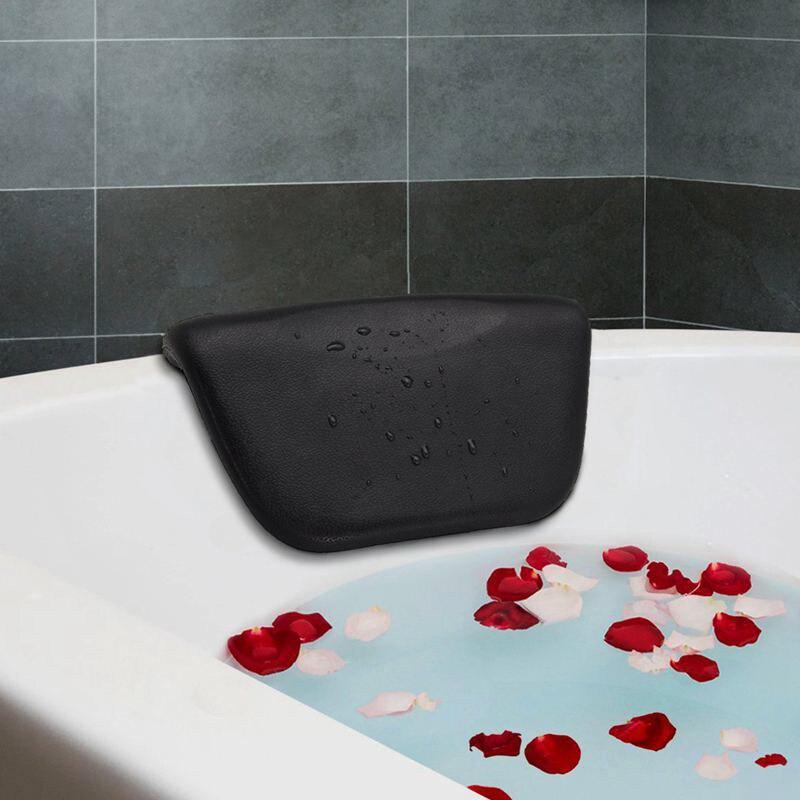 Bathtub Convenience, Wherever You May Be
Bath time is not just a moment in our day – it's a time to relax, rejuvenate, refresh, and be ready for another day. Elevating your bath time experience can be made possible with the BubbloComf ergonomic bath pillow. This bath pillow for traveling and home use can add more comfort back to your bath sessions wherever you are! The PU leather bath pillow is low-maintenance, ultra-soft, and great to bring to travels!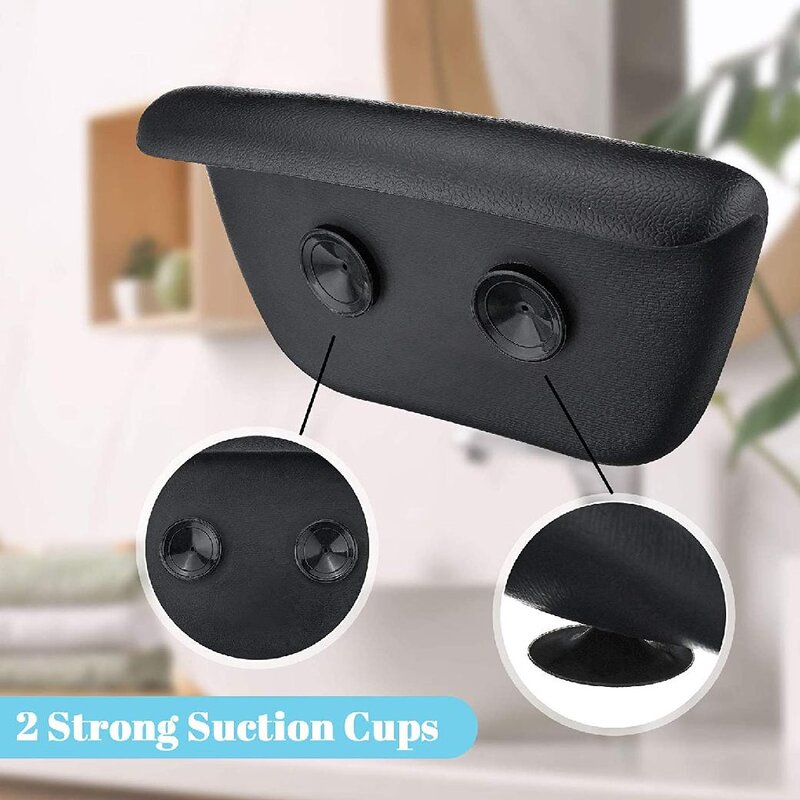 Why Choose the BubbloComf
🧖‍♀️ This all-around bath pillow can fit all tubs! The design of the BubbloComf is compatible with all types of tubs. All you need is to stick it firmly on the tub, and you're good to go.
🧖‍♀️ It's easy to carry with you during travels. The most convenient bath pillow to bring with you as you transfer from one accommodation to another.
🧖‍♀️ It's non-absorbent and easy to dry! The special PU leather makes the pillow easy to dry and easy to clean. No sticky feel!
🧖‍♀️ It provides the ultimate comfort! The high quality foam provides ultimate comfort and support to your head and neck.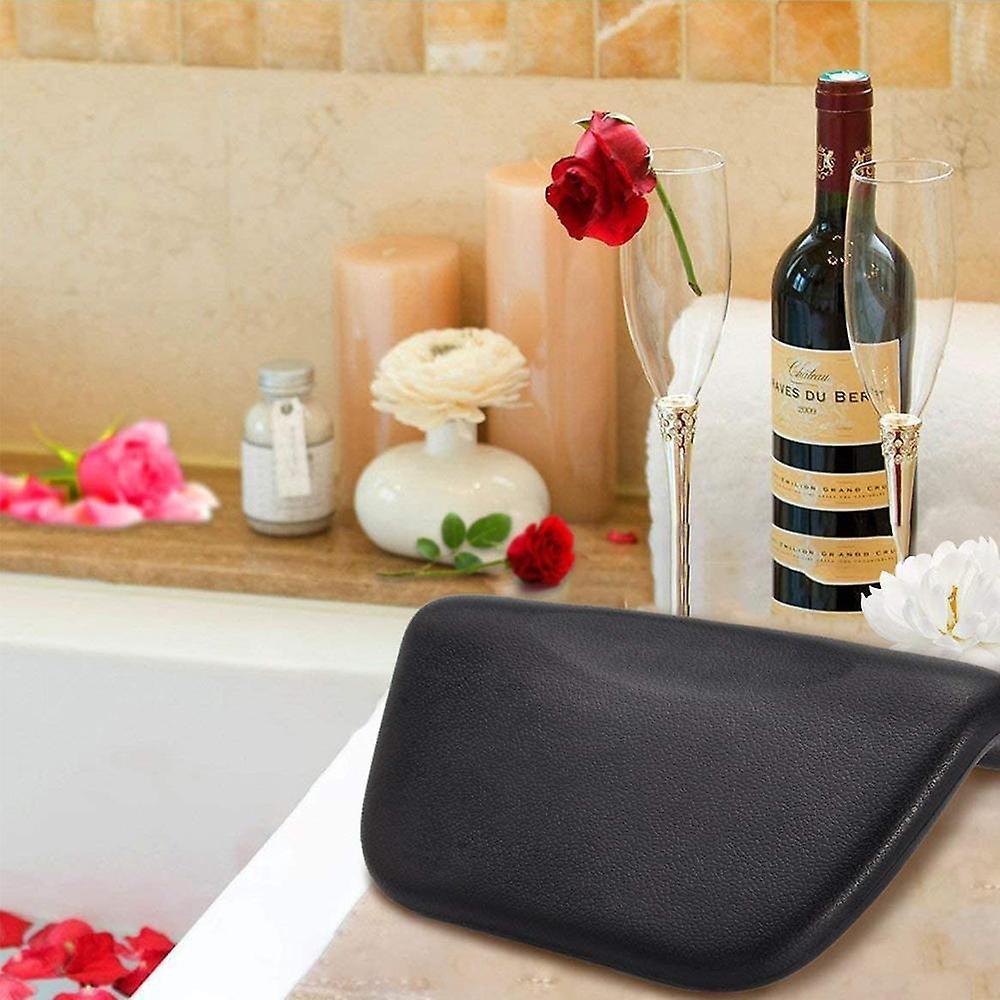 BubbloComf Features
☑️Durable bath pillow made with PU leather. The soft, durable PU leather of the BubbloComf brings comfort to your bathing experience.
☑️Easy to attach bath pillow with 2 suction cups. The pillows can securely latch onto the bath tub with the help of 2 suction cups. No more worrying about the pillows slipping out.
☑️A breathable pillow with Air Mesh technology. The breathable features of the BubbloComf makes you feel cool and comfortable even if you're in the water.
☑️An easy to maintain pillow. You can easily clean and dry out the BubbloComf thanks to the PU leather material and unique design.
☑️Multipurpose bath pillow for all types of bath tubs and jacuzis. The bath pillow that can fit all types of tubs. Ideal if you're traveling and moving from one tub to another.
How To Use :
Wet the suction cups first, and then press each cup to the surface of your tub.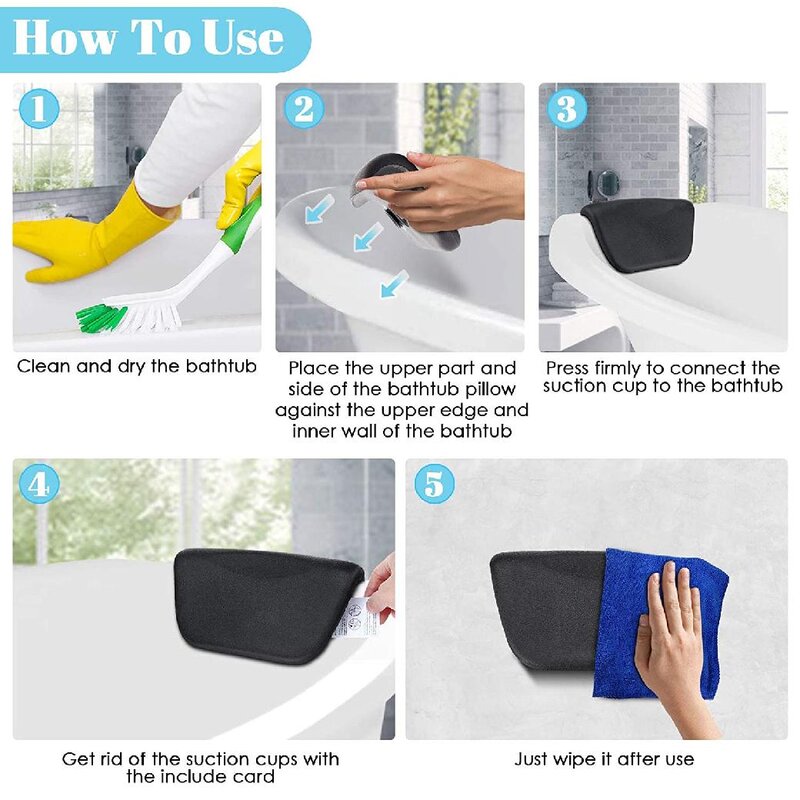 Specifications:
Material: PU
Colour: Black
Size:10.4*5.9*23in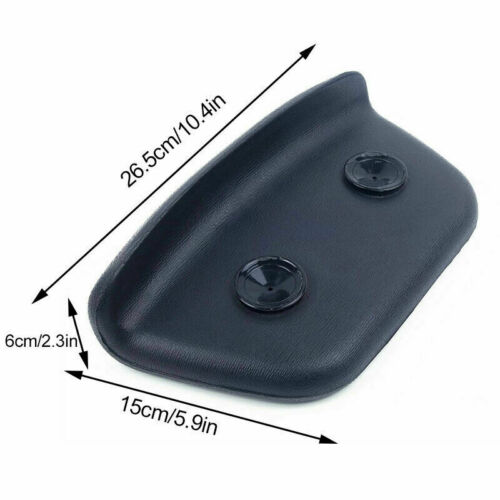 Package Included: 1x Bath Pillow
NOTE: 
Please allow an error of 1 – 3 cm due to manual measurement.
Please understand that colours may exist in chromatic aberration.