Level Up Your Home Security with WilyView!
Equipped with a 1080p, two-way video doorbell, a smart wifi visual camera intercom, and enhanced with night vision and cloud storage app, the WilyView is designed to give you all-round-the-clock surveillance for your home's protection. With WilyView, there's no need to get out of your way to answer someone at the door. Do all your welcoming via App using our remote viewing, even when you're not at home. Having WilyView as your doorman will make life easy and secure for you!
Here's what WilyView can do for you: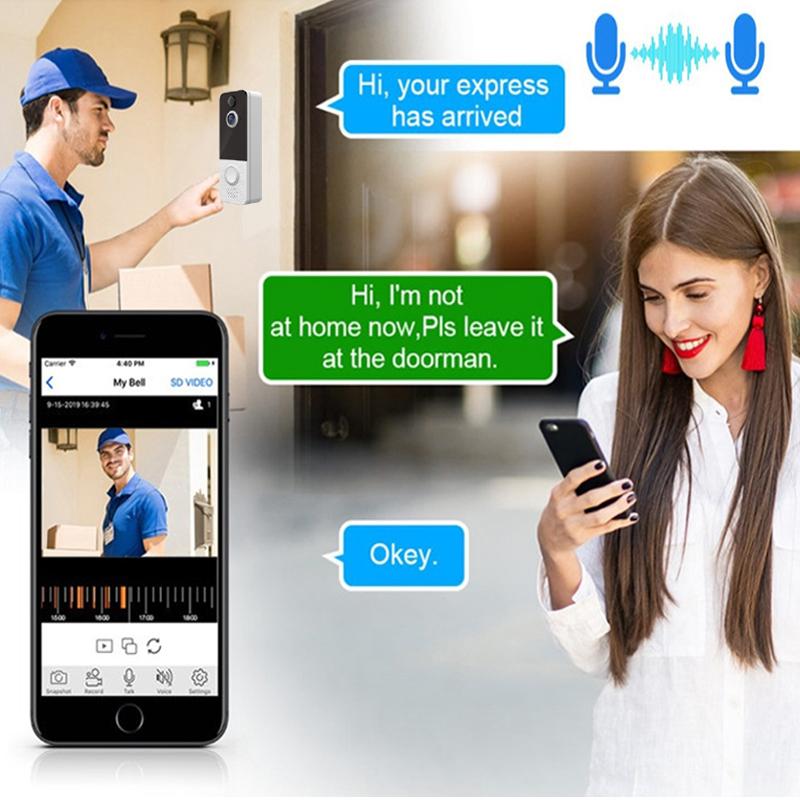 #1. See Who's At The Door At A Safe Distance
With WilyView, you're maintaining a safe practice of knowing who's knocking before welcoming. You can see a Live Feed using our 1080p video camera and talk with that person at a safe distance, especially if that person is unknown to you. The beauty of the WilyView is it enables you to answer everyone even when you're not at home, so you won't miss welcoming your special someone, accepting important deliveries, and so much more!
#2. Track Who's Knocking Even When You're Away
Getting all these annoying pranksters that kept ringing your doorbell? You can track them using WilyView's crystal clear, 1080p video camera with night vision. Get a live and recorded video feed of people knocking at your door—anytime, anywhere!
#3. Better Home Security
There's nothing better than having the peace of mind of knowing your home is safe 24/7. Make that a reality with WilyView's all-around video surveillance. Experience impeccable night vision, crystal clear 2-way video intercom, and topnotch motion sensing for your home's security.
Specification:
Model: T8 Power
Supply: 2*18650 battery / USB charging (not included)
Night vision: high power infrared light
Resolution: 1080p video and two-way voice intercom
Cloud memory: support cloud storage (hardware does not support TF card storage)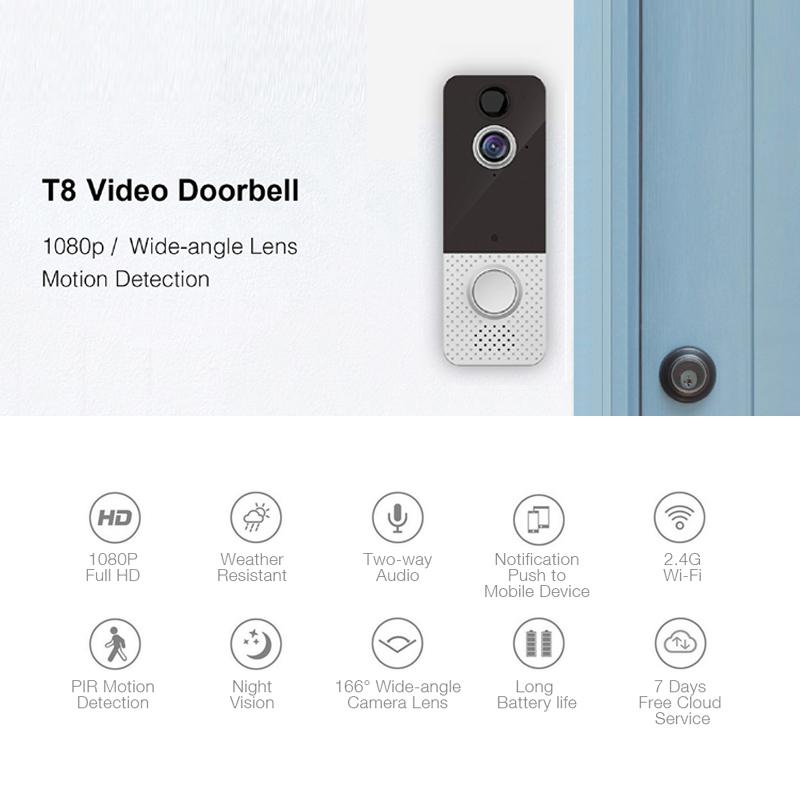 Details:
1080p HD pixel-2.4GHz Wi-Fi connection
High-quality two-way dialogue
Support mobile phone monitoring
Support IR PIR motion detection
Night vision function, you can see people clearly at night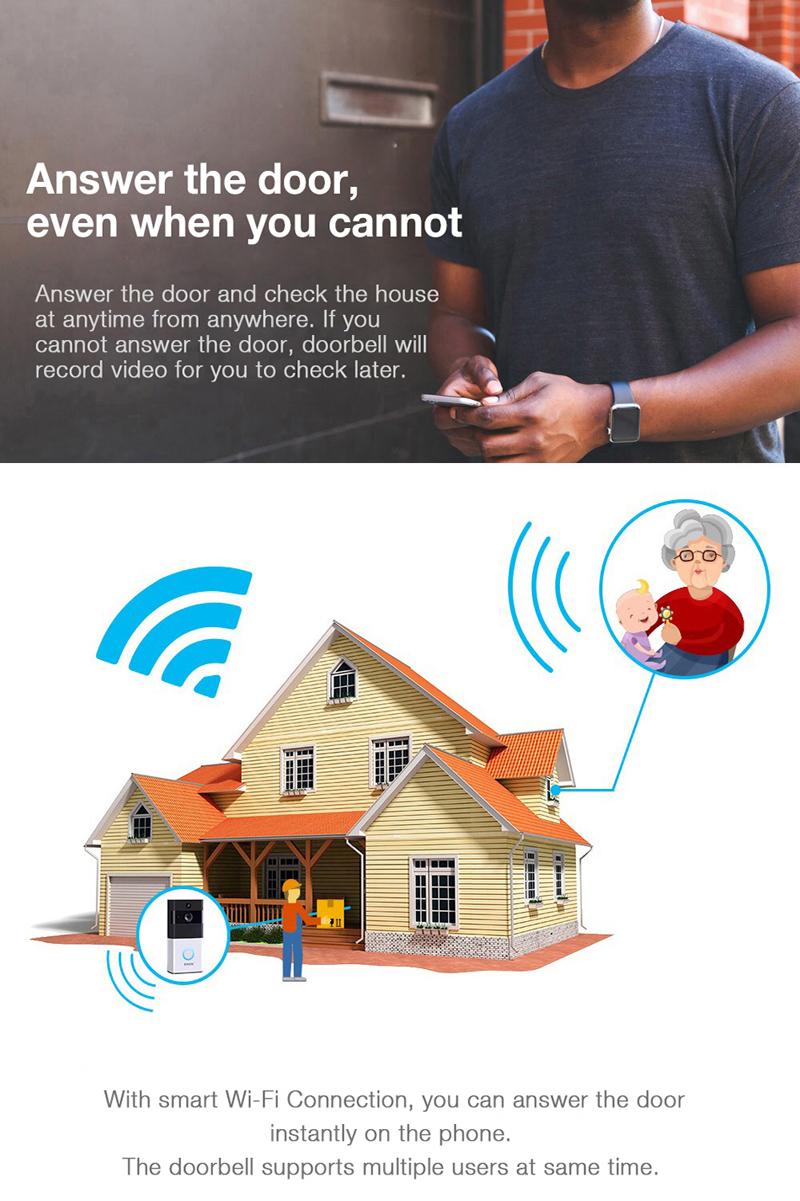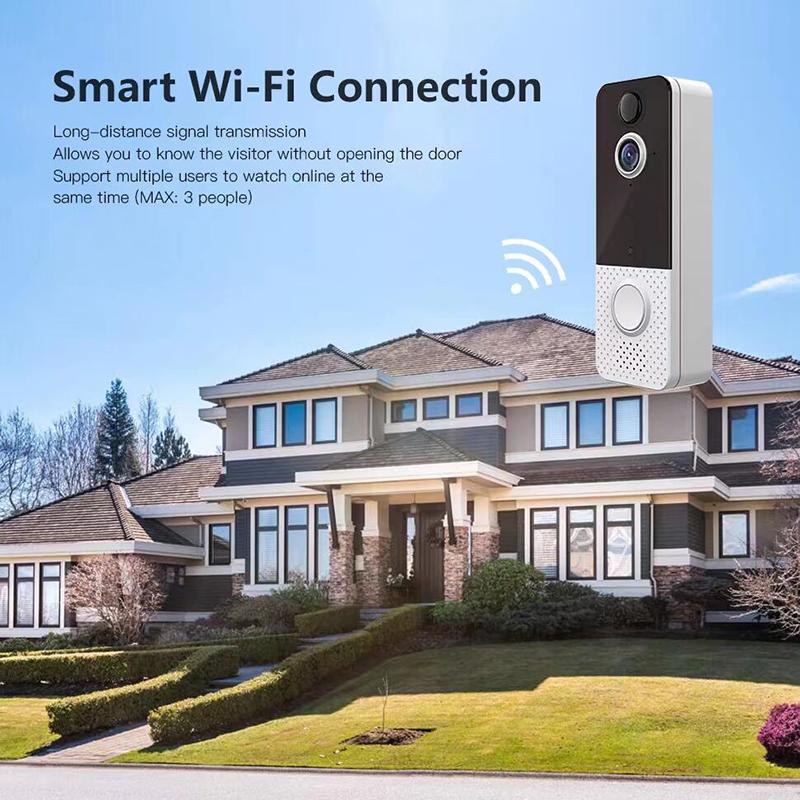 2.4ghz WiFi network
The WiFi signal comes with a 2.4ghz frequency that ranges about 20 meters. You can easily connect your home wifi network, send live videos to your phone, and watch a video feed of anyone standing on your doorstep via App.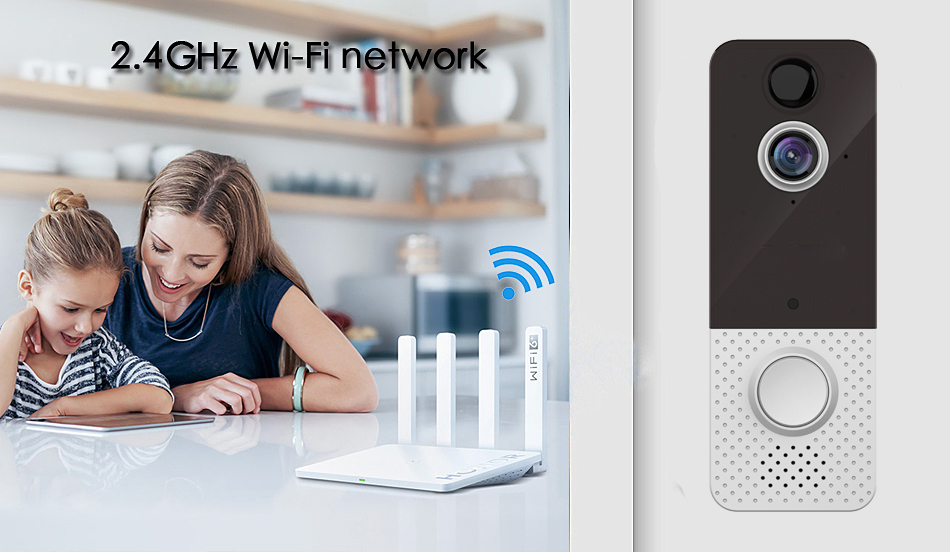 Bidirectional Audio
The bidirectional audio, with a built-in camera and speakers, with noise cancellation, allows you to communicate with visitors from anywhere. This feature lets you accept deliveries, answer essential visits, and even check once your kids come home from school. It's an essential feature that many parents love about the WilyView—you get your eyes on everyone's safety all the time!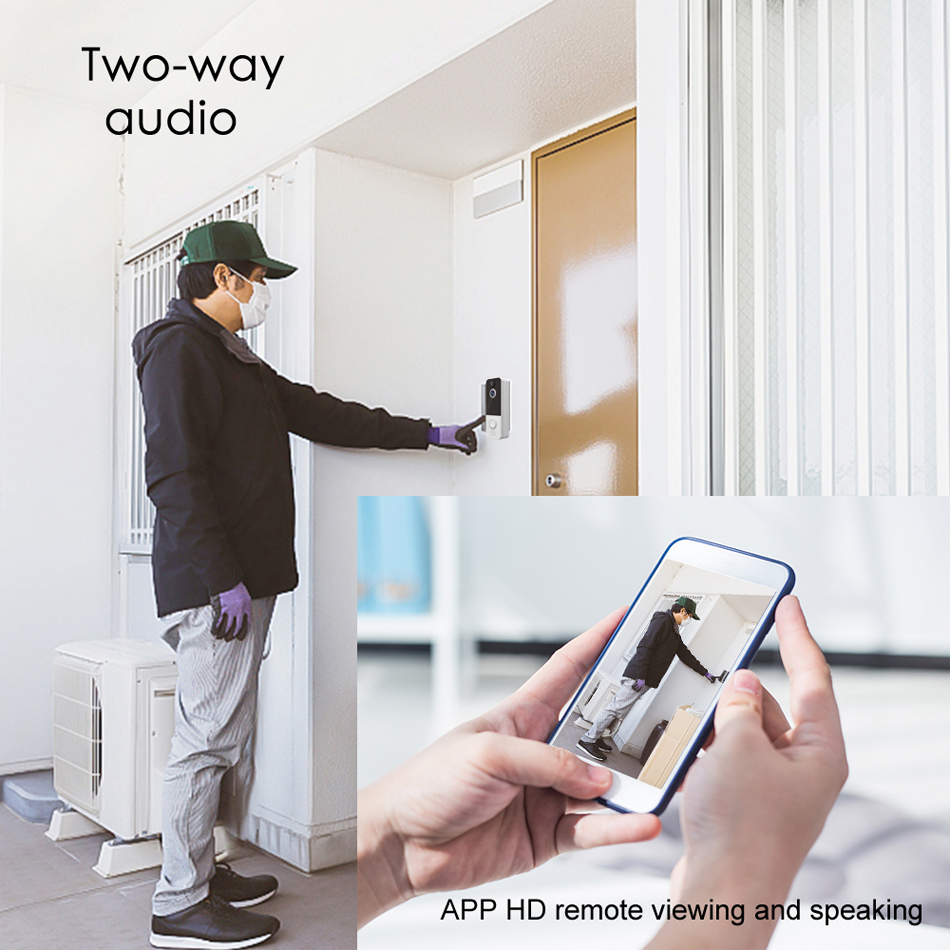 Cloud Storage
Free cloud video storage is more secure and convenient to view videos from cloud storage anytime. No TF memory card is needed. 7-day recurring free cloud storage, service validity period is 90 days.