Customize Your Candles in the Comfort of Your Home!


Candles Made with Love
The love for candles is forever. We can't blame you if you have a slight obsession for them. Candles can be so many things – an essential must-have for relaxation, a gift, or a home trinket to amp up the aesthetic of your place. Although candles are amazing, there's a fact about them that can't be denied – they sometimes come with a high price. 
The good news is that you can skip the expensive candle aisle and opt for a more affordable but better choice – making your very own candles at home. The RosaSparks candle making kit for DIY candles can make this goal possible for you. Make as much candles as you want in the ways you want them to be – plus you can add a bit more love to your creations! – with the RosaSparks candle making kit for making candles at home. The best candle making kit for business, personal use, and gifting.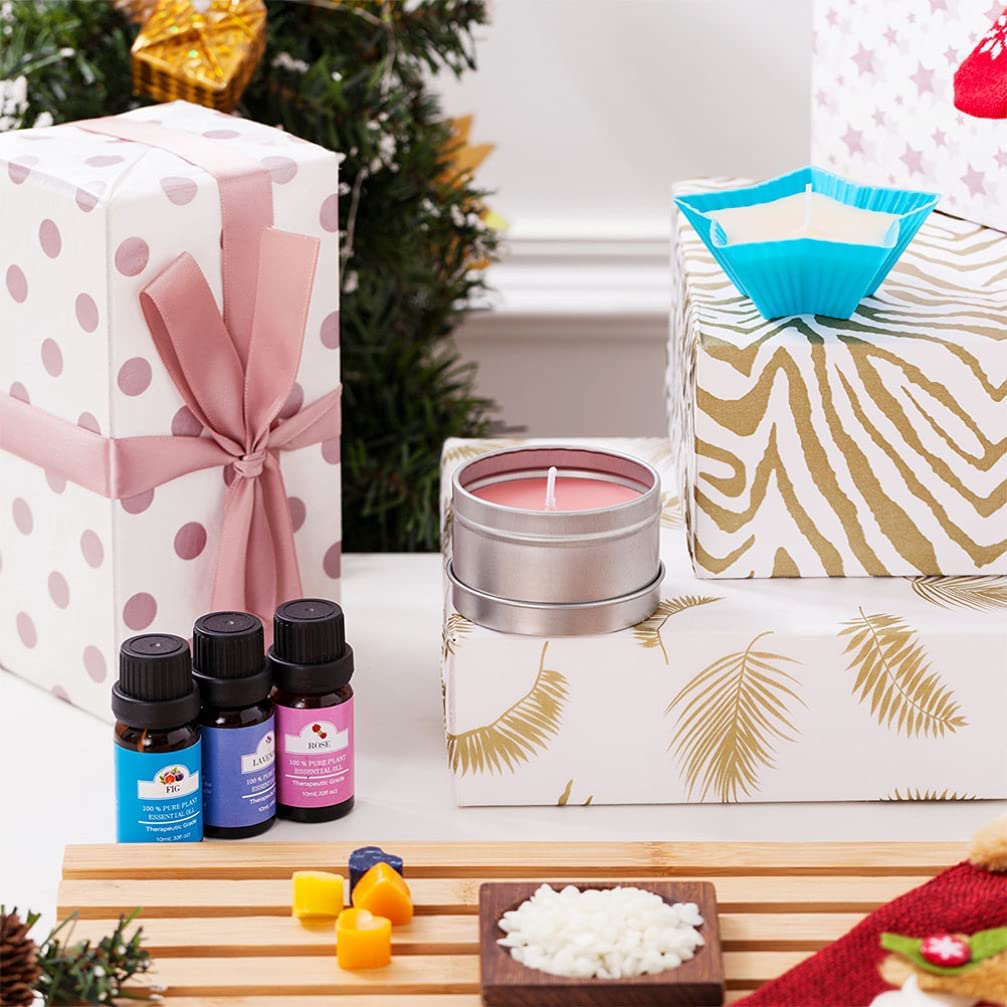 Why Choose RosaSparks
Out of all the candle making kits in the market, why go for RosaSparks? Here are some reasons.
It has the most complete set! The RosaSparks complete set of candle making kits has everything you need – a candle mold, scents, colors, mini candle pots for melting the wax, and wicks.
It's easy to use, even beginners will love it. You'll love how easy it is to use the RosaSparks. Even if you're a beginner, you will learn the trade of the craft immediately.
You can make all sorts of candles! From colored ones, to traditional options, to scented candles, you can make all types of DIY candles at home with the RosaSparks!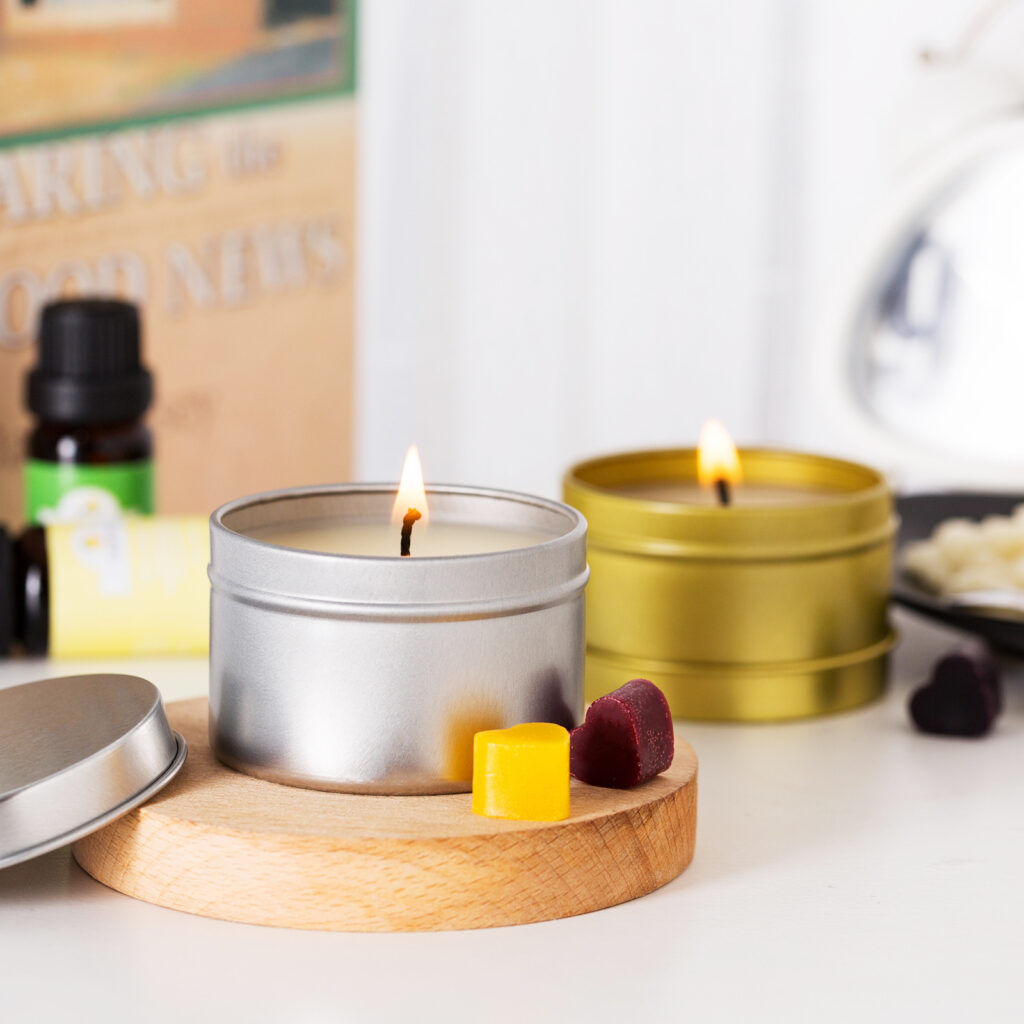 Features
Complete Candle Making Kit– You can make unique candles with your family and enjoy the process of making candles.
Candle Making Supplies– The package contains useful candle making kit, which brings great convenience to your use.
Make Your Own Candles– High- quality materials and good craftsmanship ensure its durability and safety.
Tiny wax jar tin– We provide a simple user manual, which are easy to follow. Suitable for beginners.
Beginner candle making kit– With this candle making kit, you can make candles of different themes and give them as gifts.
How to make it?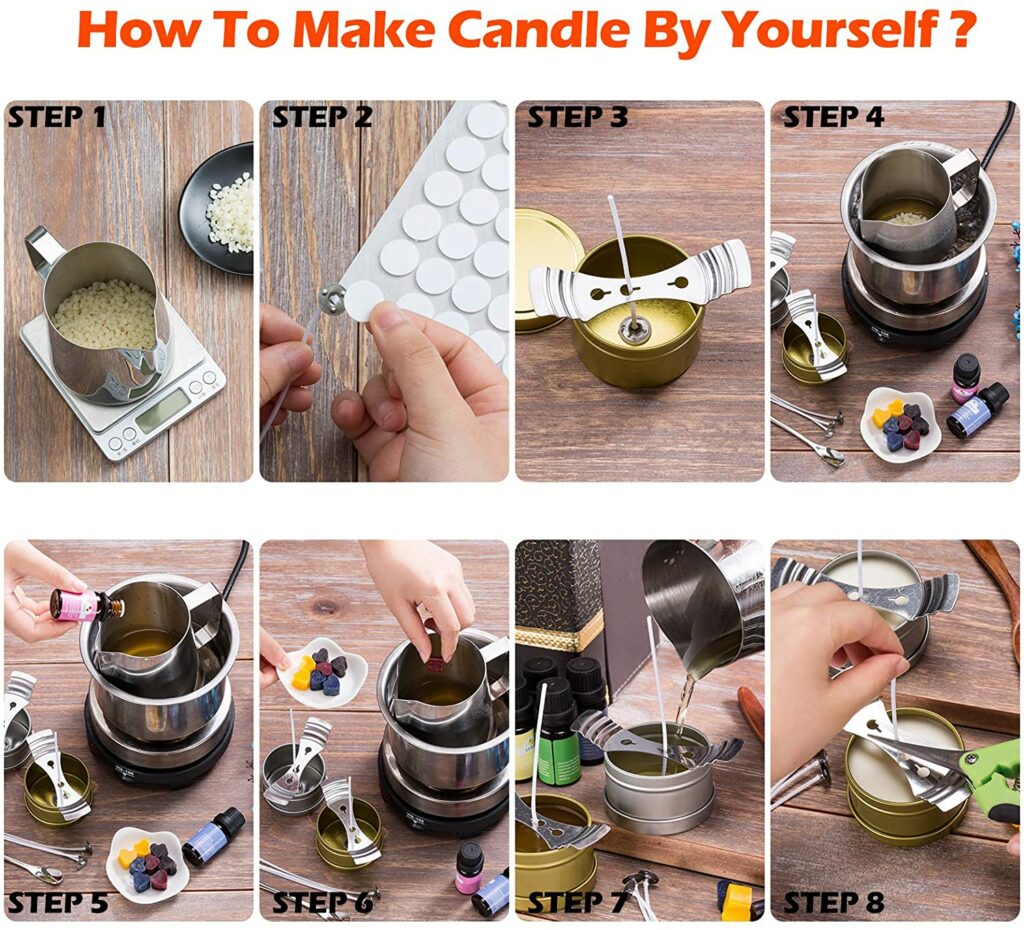 Specifications:
Color: Golden / Silver
Product size: About 21.5*13*17cm/8.46*5.12*6.69in
Candle material: Beeswax
Heat – proof Containe Capacity : 600ml
Candle wick material: Lead-free fiber candle wick
Candle wick size: about 12.5cm/4.92in
Four bottles of essential oils: rose, lemon, lavender, vanilla
Package Including
8 x Candle Tins
4 x Bags of Beewax
1 x Stainless Steel Melting Pot
1 x Spoon
50 x Cotton Wicks
1 x Sheet of 56Pcs Adhesive Stickers
8 x Wax block
4 x Bottles of Fragrance Oil