Make Beautiful Candles With Love!

Making candles at home is now made easier with the AroFlame! All you need to use to make your favorite candles and scented flames can be found in the AroFlame complete candle making kit. Whether you're starting a candle business, gifting friends with your wonderful candle creations, or expanding your candle collections at home, AroFlame is your best candle making partner.
About this item 
-❥ 【Candle Making Starter Kit】 Our candle making kit contains 2 bags of beeswax, 1 candle crucible, 70 candle wicks, 56 wick stickers, 2 * stainless steel, 4 boxes and candle lids, 10 plastic candle jars, 2 scent Oils, 2 color wax dyes, 1 spoon and 1 manual.
-❥ 【Premium Beeswax Materials】 Our candle making kit is made of beeswax, which means it has a lower melting point, harder texture and will not warp , will not break or melt easily, it burns for a long time, which can effectively release the smell.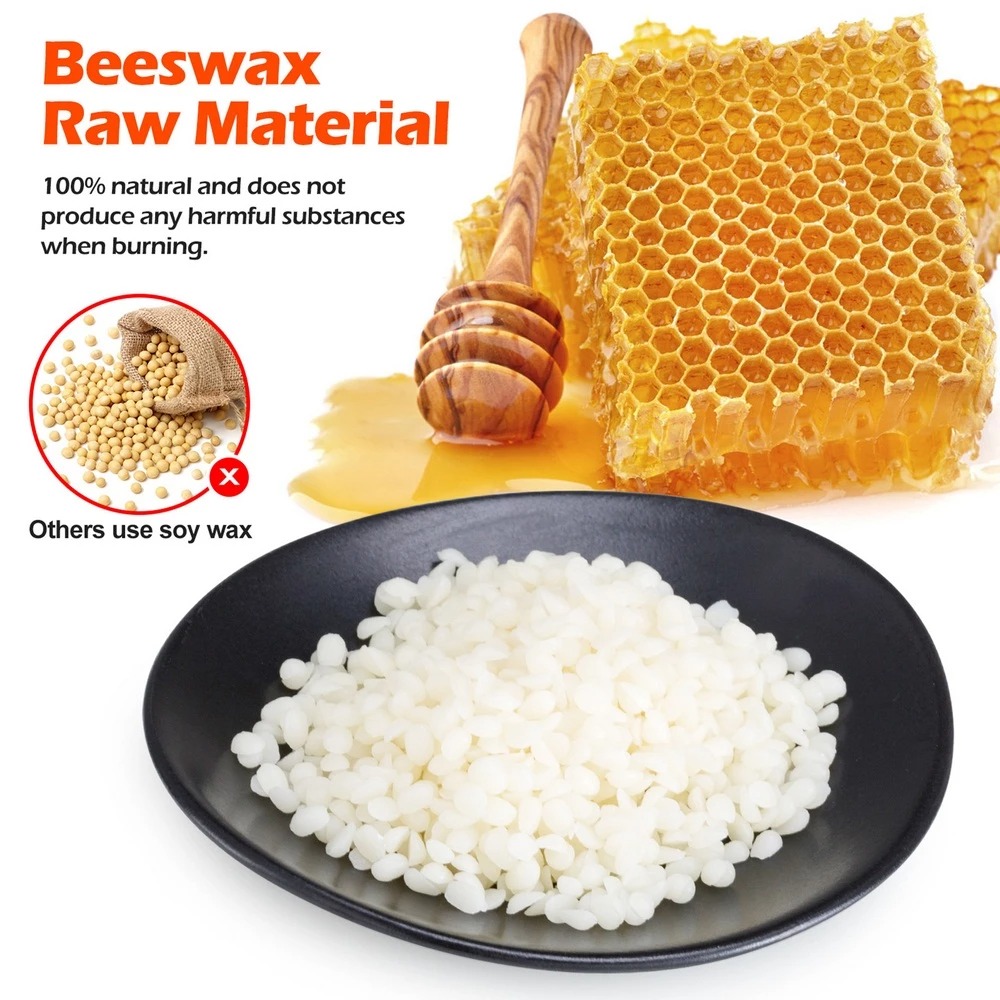 -❥ 【Candle wicks】 100% ecological cotton. Our wick will burn clean and non-toxic, lead and zinc free, so there is no bad smell when burning. With superb processing technology, combustion stability and no black smoke when ignited.
-❥ 【Candle Kit Craft Gift Box】 Our highest quality candle supply kit comes packaged in a beautiful, handcrafted gift box. It is an ideal gift choice, suitable for various festivals. Not only is it a gift, but it can also make it a romantic hobby.
-❥ 【Easy to Use】 Whether you are a beginner or a candle lover, this candle making set makes it easy for you to make your own candles and have fun candle making with the family. If in doubt about the operation, you can refer to the attached manual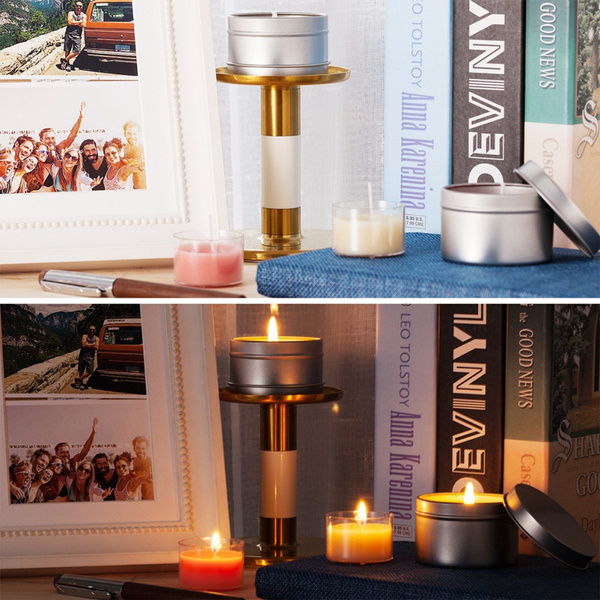 Features
Helps improve your hands- on ability and concentration, calm and relax your mood while making candles or burning it.
A complete set of candle making set, to meet your handmade needs.
Candle making is good for cultivating childrens interest. Making candles with children can strengthen the intimate relationship between children and adults
This candle- making kit is perfect for parties, birthdays, occasions and holidays gift making.
Easy to use, whether youre a beginner or a professional, this DIY candle making kit lets you easily DIY your own candles.
How to make it?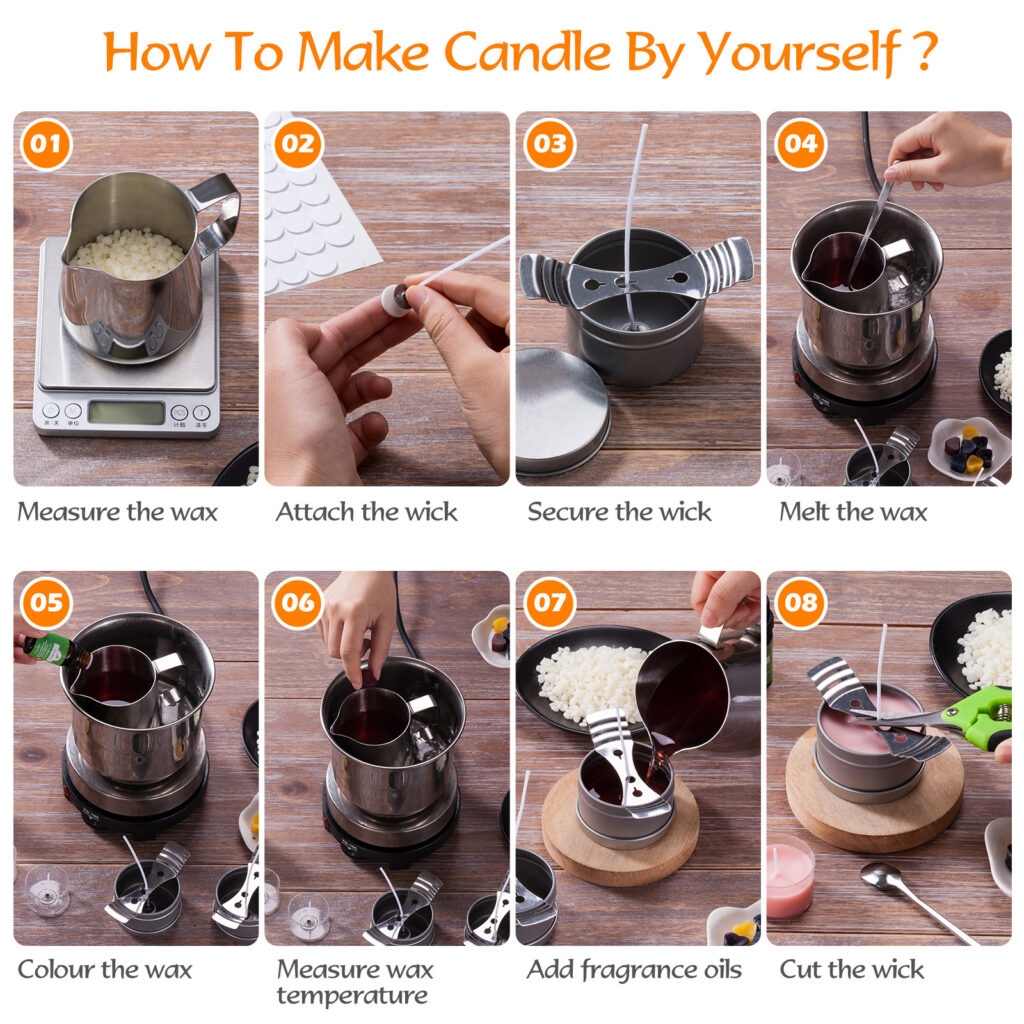 Specification
Package size: 8.5*5.1*6.7in
Wax color: white
Candle tin with lid: silver
Container material: tinplate
Cup capacity: 350ml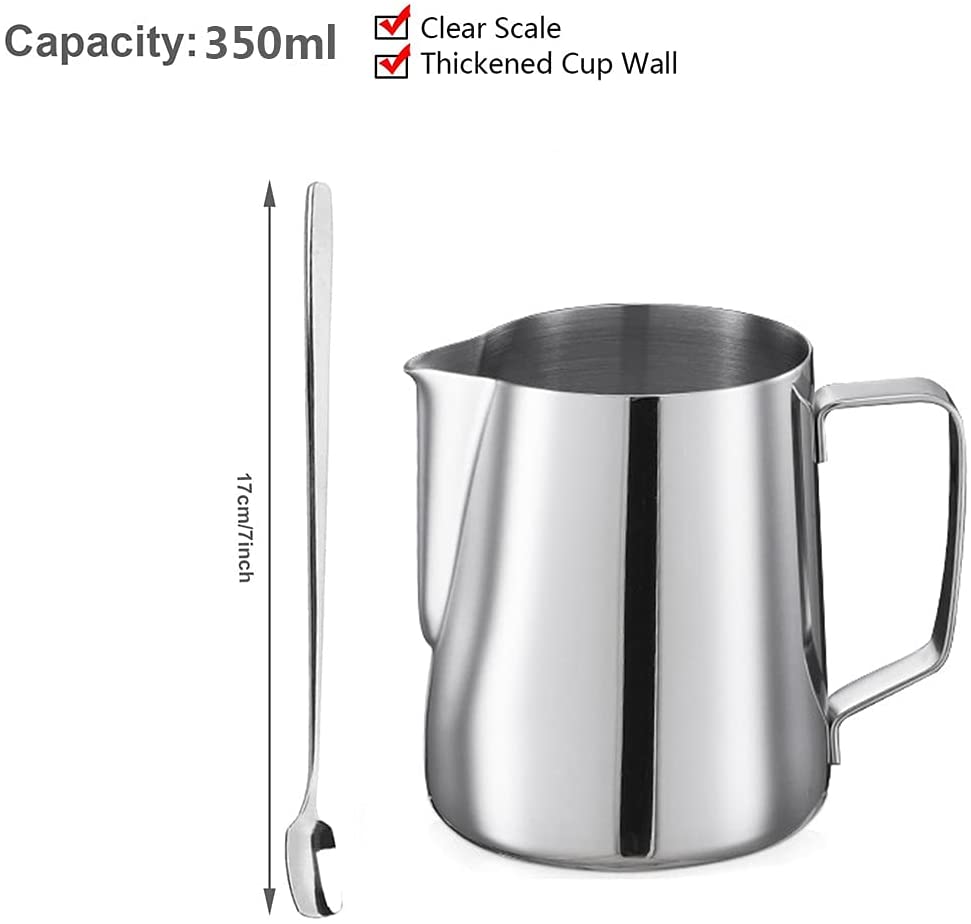 Package Including
2 Bags of beeswax
1 Candle crucible
70 Candle wicks
56 Wick stickers
2 Stainless steel
4 Boxes and candle lids
10 Plastic candle jars
2 Scent Oils
2 Color wax dyes
1 Spoon
1 Manual