A decor that saves plants
You can do whatever design you fancy for your garden, but what if you use a decoration that looks after your plant's optimal growth?
This vivid, peacock-design Solar and LED Rain Gauge is the perfect decor to add to your garden. Not only does it looks excellent and pleasing, but it's also an essential tool to determine if your plants are receiving enough water. With Pluviol, you'll never miss a single detail about your plants' growth. It can measure the rain for you to prevent your plants from over-watering.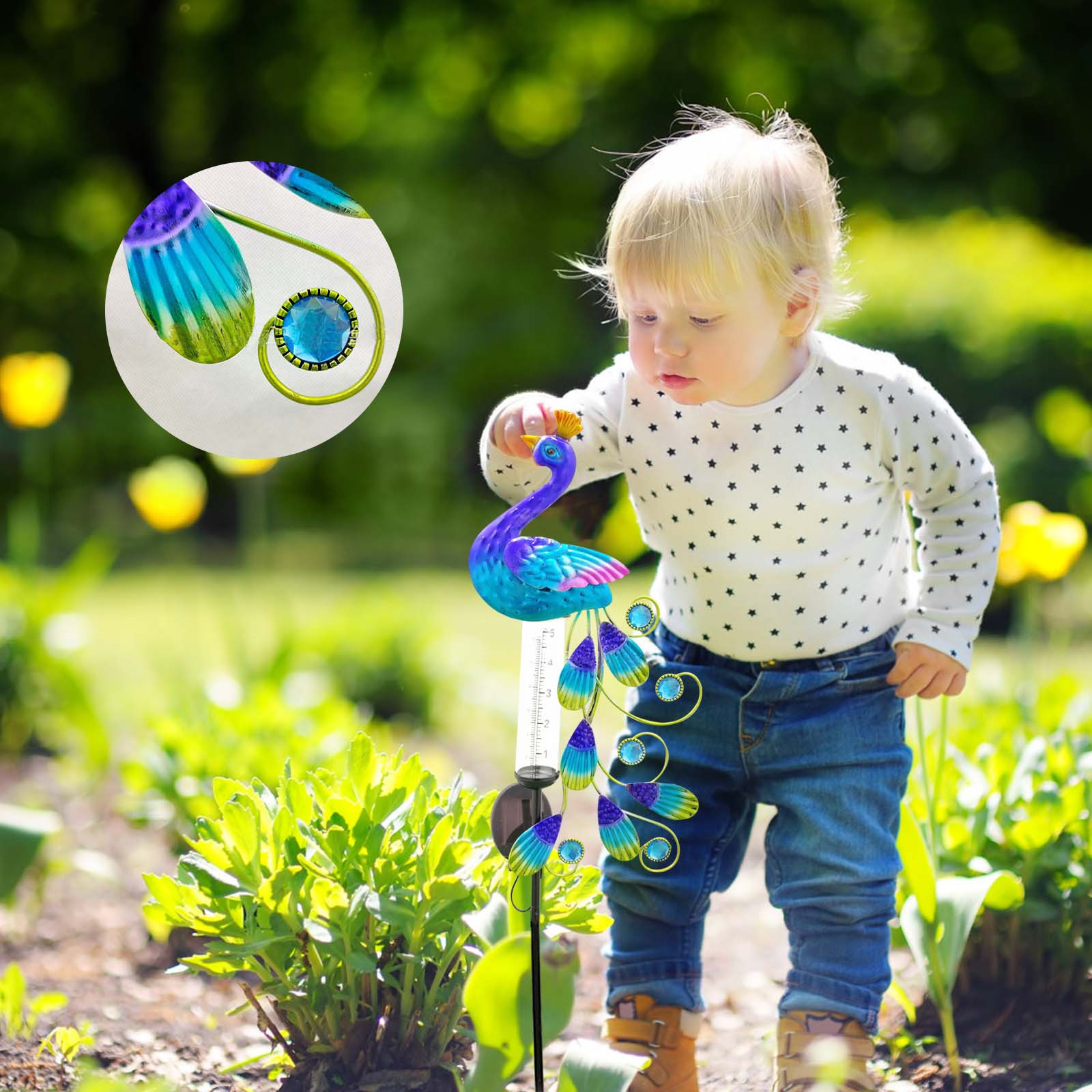 Features
Peacock Rain Gauge: The Pluviol is the most aesthetically pleasing way to measure rainfall. It's a great addition to your backyard and garden decoration with its beautiful peacock and RGB color-changing lights.
Accurate Measure: This rain gauge comes with a high accuracy using a 6" large capacity glass rainfall measurement tube, which is practical for capturing and measuring rainfall outdoor.
Light Sensor Switch: Auto On/Off switch located on the solar panel, automatically solar charging during the daytime and light up at night.
Solar Powered: This rain gauge features solar-powered LED lights that run with a 300mAh battery capacity. The solar panel captures the sunlight and illuminates the LED lights at dusk.
Easy to Assemble: The solar garden rain gauge has no wire and tools needed and is easy to remove and replace the glass tube.
A gift to someone who loves gardening
This unique peacock rain gauge is a pretty gift for your family and friends who loves gardening. It's easy to use and assemble and helps monitor your plant's optimal growth by measuring rainfall.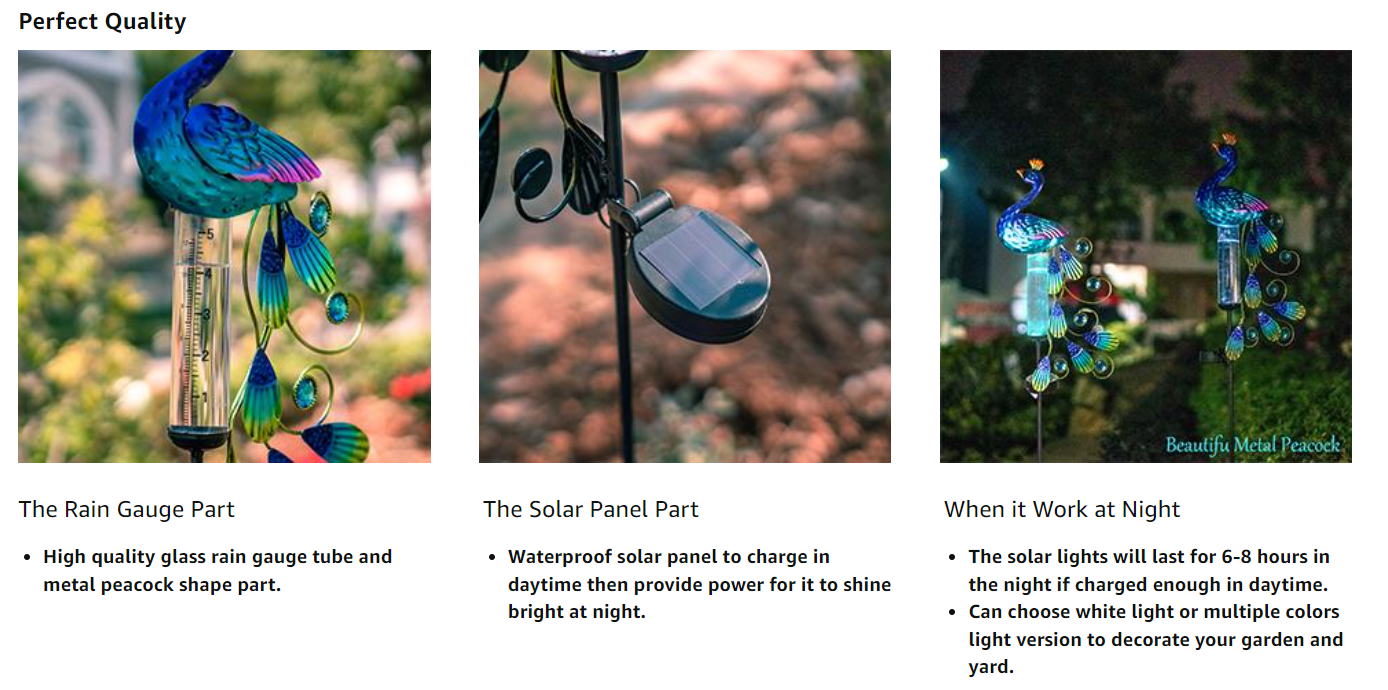 Package Include:
1 x Cute Peacock Rain Gauge