Experience the Finest Ingredients with the MixxoPure's 1200W Watt Immersion, Multi-Purpose Hand Blender with Heavy Duty Copper Motor and Stainless Steel Finish! Includes Whisk Attachment, Chopper and Smoothies Cup.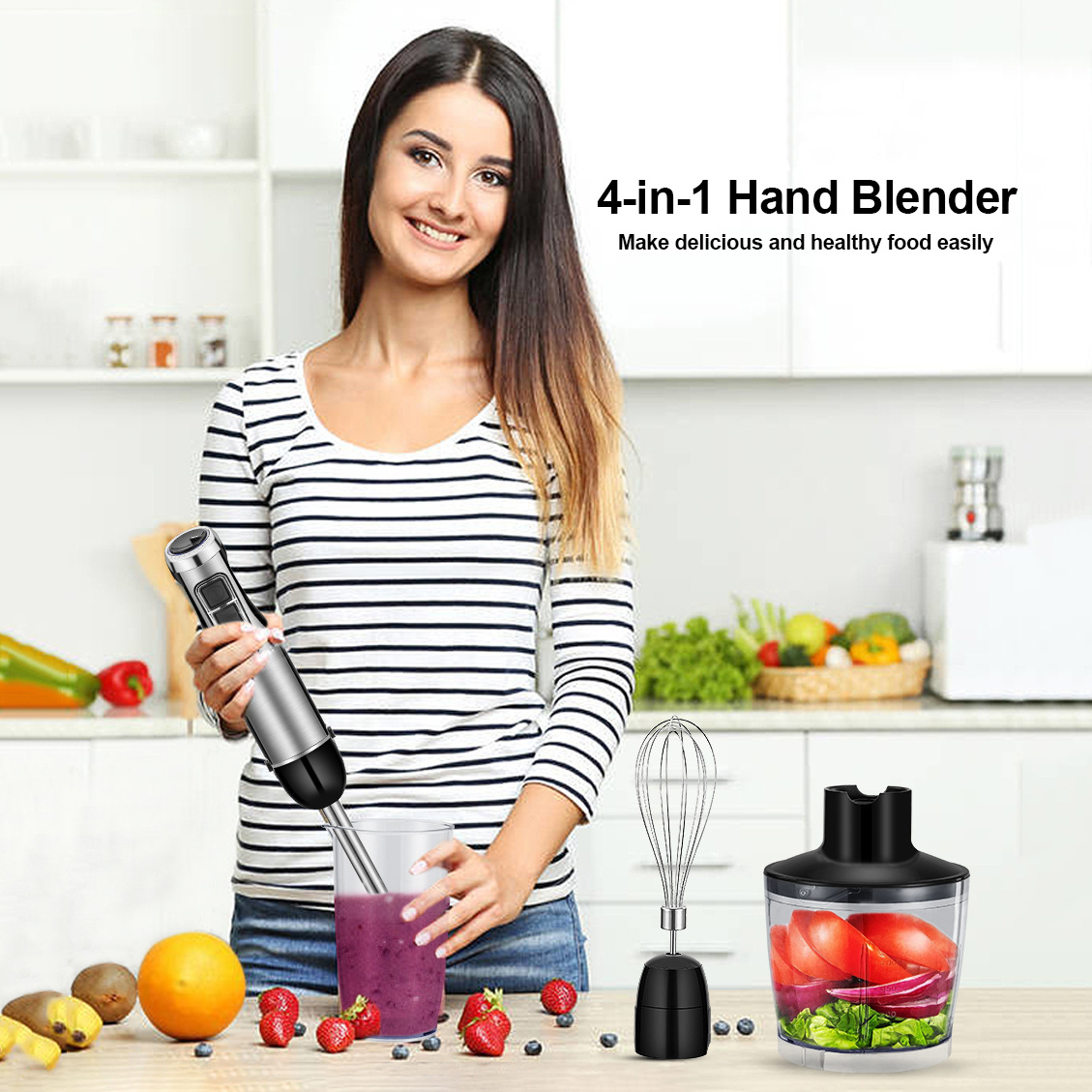 Fresh Ingredients, Fine Chops, Well-Blended Drinks for You to Enjoy!
MixxoPure is the best immersion blender for your fresh fruit drinks, shakes, salads, and DIY dressings.
Whether you want to live a healthy life, or you want to enjoy fresh food and drinks everyday, the MixxoPure's high-power immersion blender and mixer will give you finely cut ingredients and emulsified produce.
The MixxoPure comes in a four-in-one package includes an stick immersion blender with powerful 1200w motor, a whisk attachment, a heavy-duty shaker container, and a salad container.
For fresher food and finer ingredients, MixxoPure is for you.
MixxoPure Immersion Blender Features
The immersion belnder with powerful motor and blades for those fine cuts. MixxoPure comes with a 1200-watt copper motor that can handle all types of fruits, seeds, and veggies without stopping midway or producing lumpy drinks.
Sharp blades of 304 stainless steel makes the MixxoPure perfect for all-around mixing. Two stainless steel blades are made with strong, high-quality, durable material that can blend things purely. Great for both fresh and frozen ingredients — the blades can mix them without breaking.
6 adjustable speeds + turbo button to make blending seamless for all ingredients. You have all the option for different kinds of ingredients. Easily adjust speed using a simplified control panel.
Complete with all the accessories you will need. The MixxoPure comes with a package that includes a 600ml mixing beaker, whisk attachment, 500ml chopper attachment and power cord are included.Perfect combination for family making tasks,such as smoothies, milk shakes, soups or baby food and so on.
Suited for all types of cups and cylinders. Use the MixxoPure in a mug, beaker, cup, jar, or cylinder, and it will work just as well.
Includes an anti-spill design so you can make those smooth, well-blended treats mess-free. No need to worry about the splatter around your sink!
100% BPA-free and safe for food use. No toxic chemicals will go to your food when using the MixxoPure.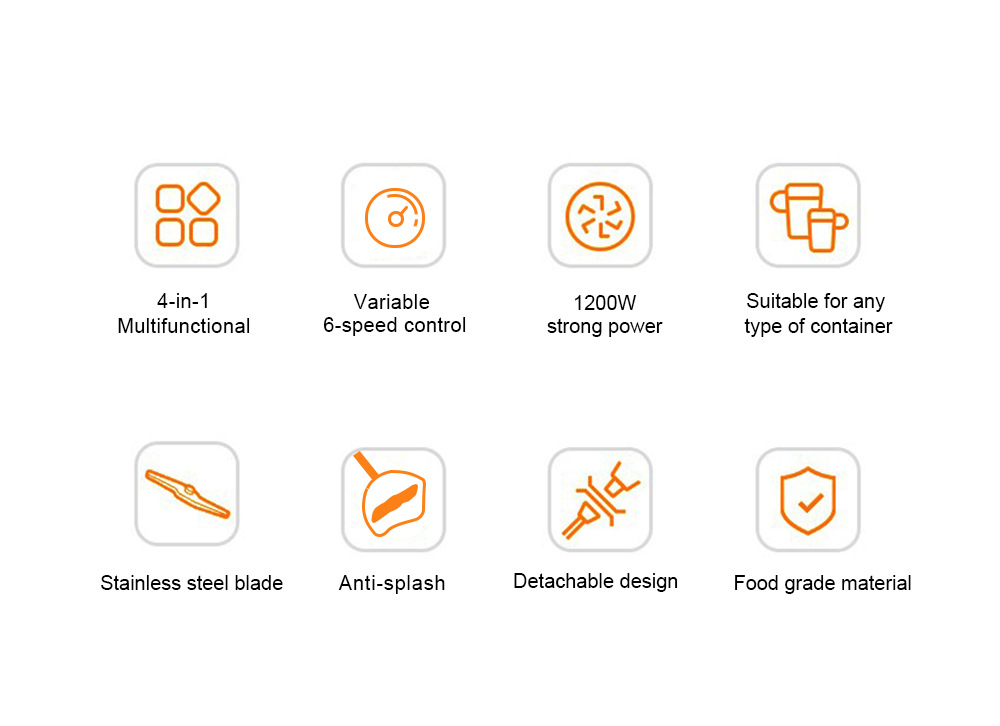 Why You Will Love the MixxoPure
Complete Immersion Blending System: The Hand blender comes complete with blending, whisking, and chopping attachments. The extra-roomy chopper bowl and smoothie cup are 100% BPA-free.

Powerful Blending, Every Time: Turn the top rotary knob to adjust speed settings. Give your blending a boost with Turbo mode to get your smoothies, sauces, and soups to the perfect consistency every time.

Premium Construction: Blended soups, sauces, and smoothies are a breeze thanks to the sturdy, stainless steel construction and ultra-hardened razor-sharp steel blades.

Speedy Meal Preparation: Chop up onions, ginger, nuts, leafy greens, and more with the extra-roomy, 100% BPA-free chopper attachment.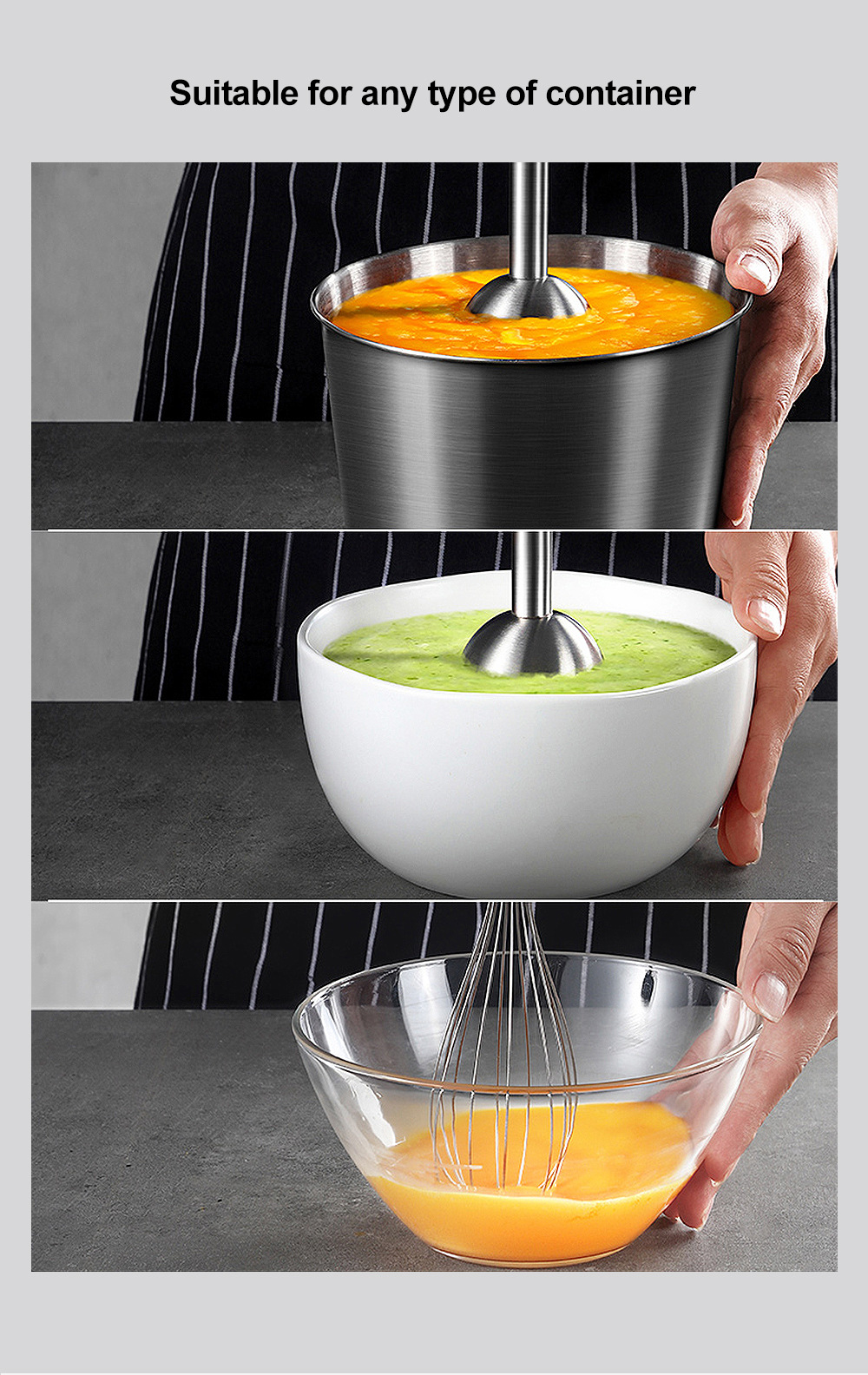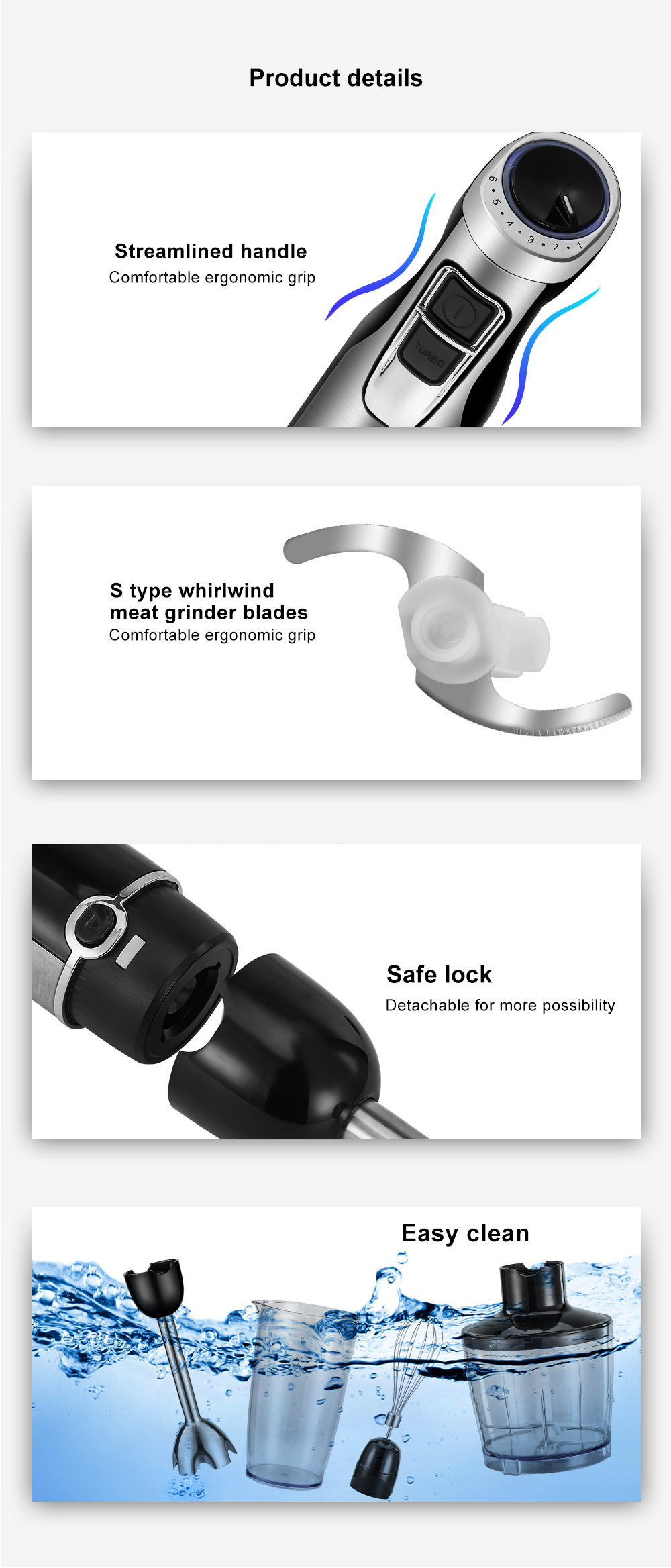 Specifications:
Material: Stainless steel and BPA-free plastic

Color: Silver

Frequency: 50/60Hz

Power: 1200W max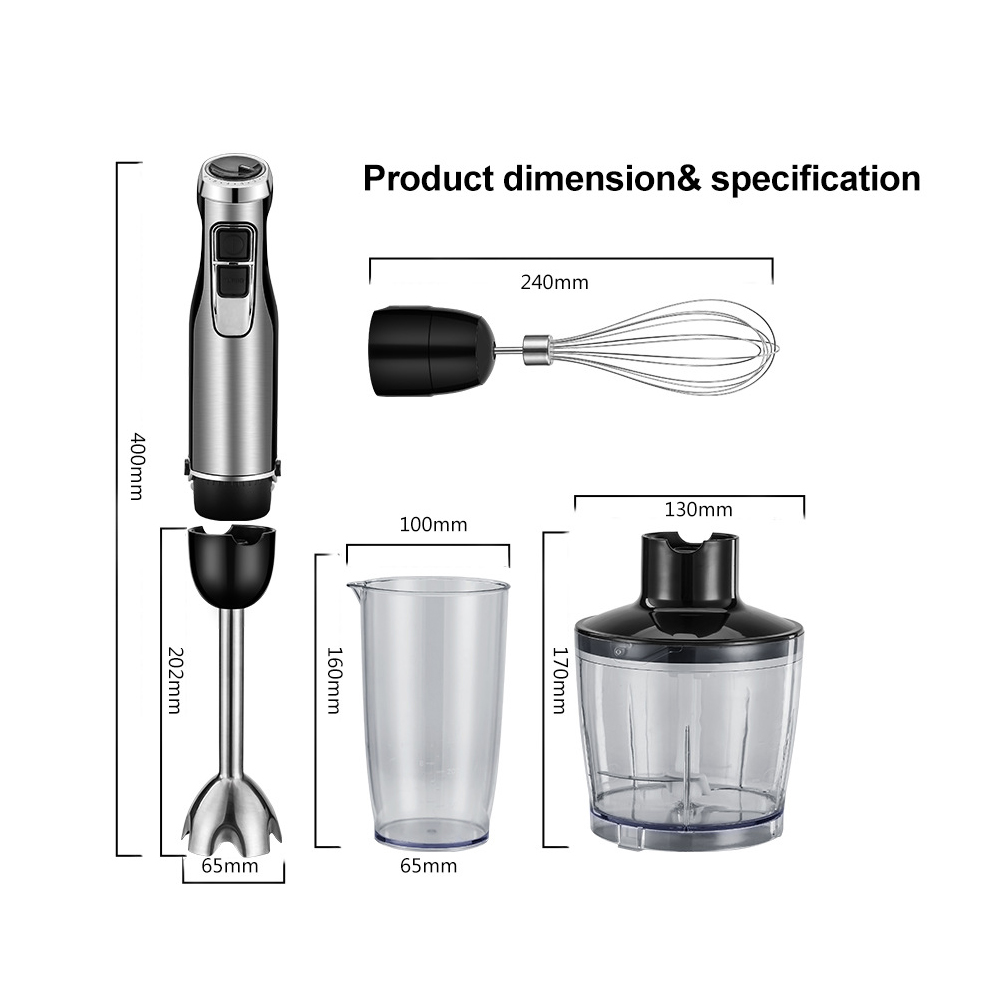 Package Includes:
1 x Hand Blender

1 x 500ml Chopping Bowl

1 x 600ml Blending Beaker

1 x Whisk

1 x English Manual