Grind, Mix, Froth, and Smooth Your Favorite Ingredients with the All-Around Immersion Blender with High-Power Motor and Quality Stainless Steel Blades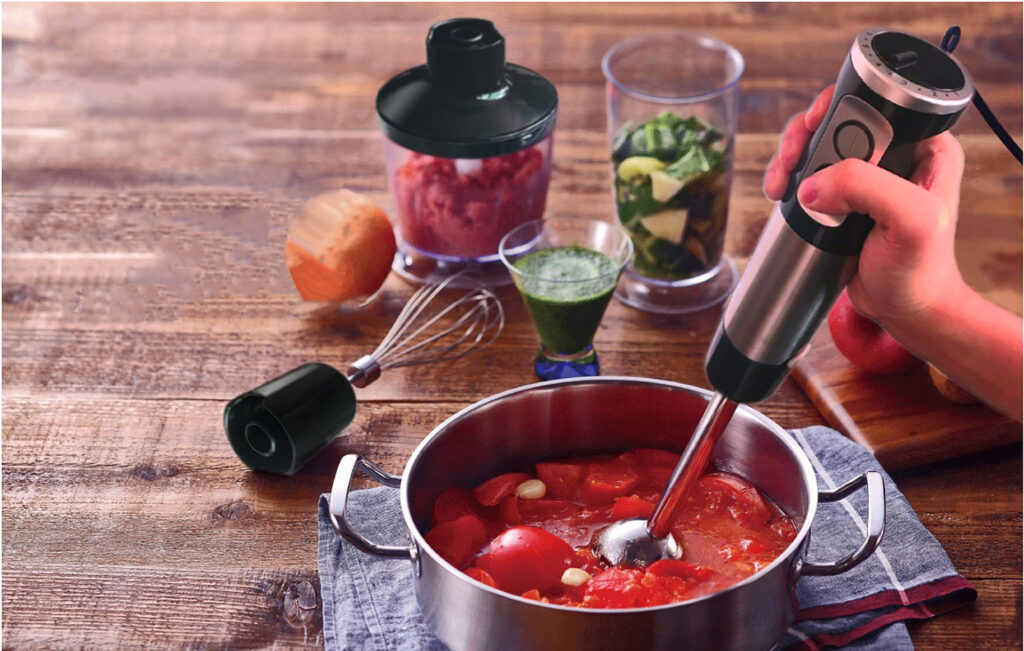 TAKE THE STRESS OUT OF COOKING
Embrace the Convenience
Cooking can be amazing. The aromas. The tastes. The smiles on everyone's face as they discover the deliciousness: it's an experience to savor. An experience that tedious prepping always threatens to ruin … until now. Meet our 5-in-1 immersion hand blender: versatility that makes your time in the kitchen so much easier. Every set comes with a stick blender, milk frother, egg whisk, blending container, and a mini food processor. Simply attach the accessory you need, press a button, and watch this little gadget save you a great deal of time and elbow grease.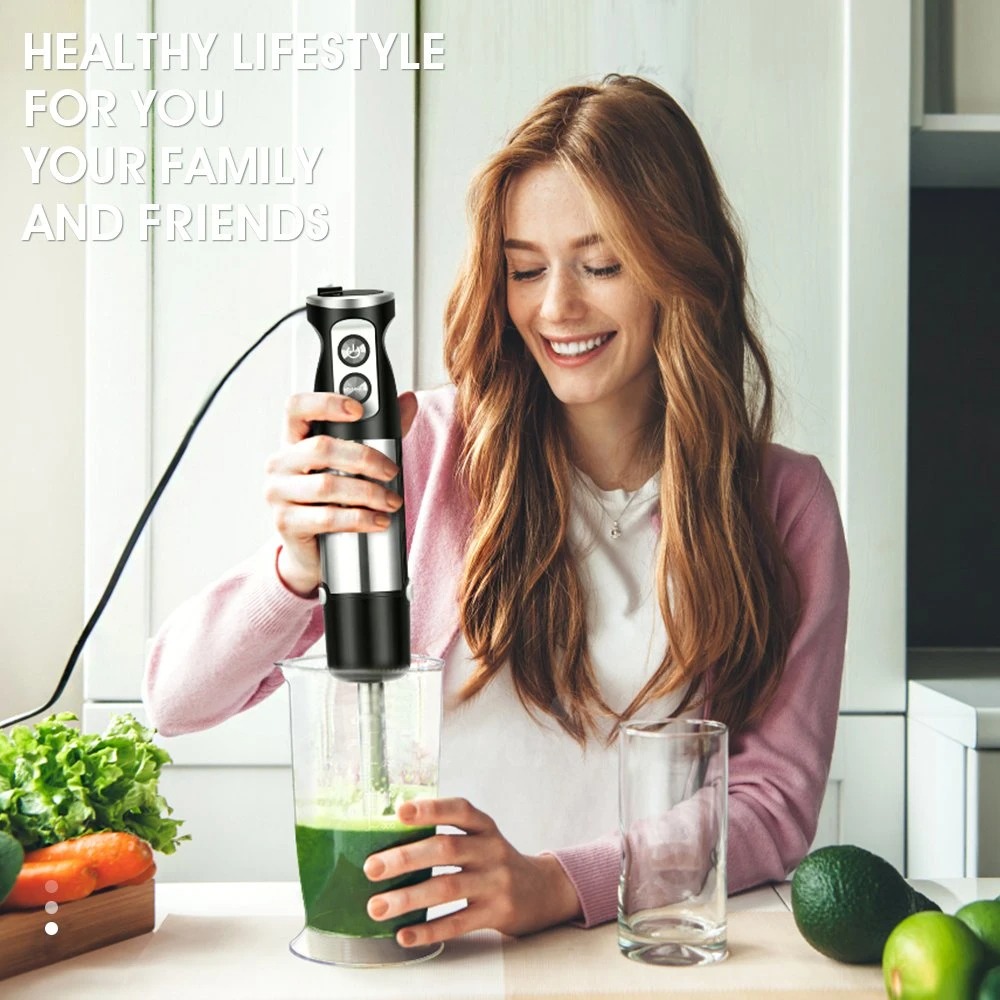 Experience the Difference
Not all immersion hand blenders are created equal. Some struggle to blend through coarser foods. Others cause a total mess. And most create an unbearable racket. We've done things differently. Thanks to a powerful 600W motor, our blender tackles the toughest of foods and leaves scrumptiousness in its wake. It's also cleverly contoured to minimize splashes and has a quiet motor that keeps the racket at bay. Don't settle for less. Invest in a handheld blender that gets the small things right.

Here are more reasons to love this multifunctional blender:
Made of strong, rust-resistant 304 stainless steel for efficient blending.
The LoevlMix comes with strong, sharp, non-rusting blades that can slice, mince, grate, and mush food efficiently. Its strong blades can handle both soft and hard ingredients.
100% BPA-free materials make this blender safe to use for food.
You can be assured that the materials used for the LoevlMix is guaranteed safe. You can mix and grind raw ingredients here without worrying about food safety.
Features 6 speed settings and 2 modes to suit the task whatever your ingredients may be.
You can choose from 6 speeds for different ingredients. Power up or power done with the high and low settings.
Comes with a frother attachment for your favorite drinks.
Add a unique fluff to your drinks with LoevlMix's frother that makes fluff in just 20 seconds.
Includes 3 attachments, 1 blending tub, and 1 beaker.
No need to buy additional equipment just for the LoevlMix to work. This immersion blender has it all.
Comes with a powerful 600-watt motor that isn't prone to overheating.
The powerful 600-watt motor also comes with a overheating protection that prevents your immersion blender from breaking down.
With a design that is easy to clean.
Cleaning is a breeze with the LoevlMix. Simply detach all parts and use running water.
Great for smoothies, coffee, baby food, baking, vegetable chopping, and more.
Multifunctional immersion blender that you can use with meat, veggies, seeds, grains, fruits, creams, and sauces!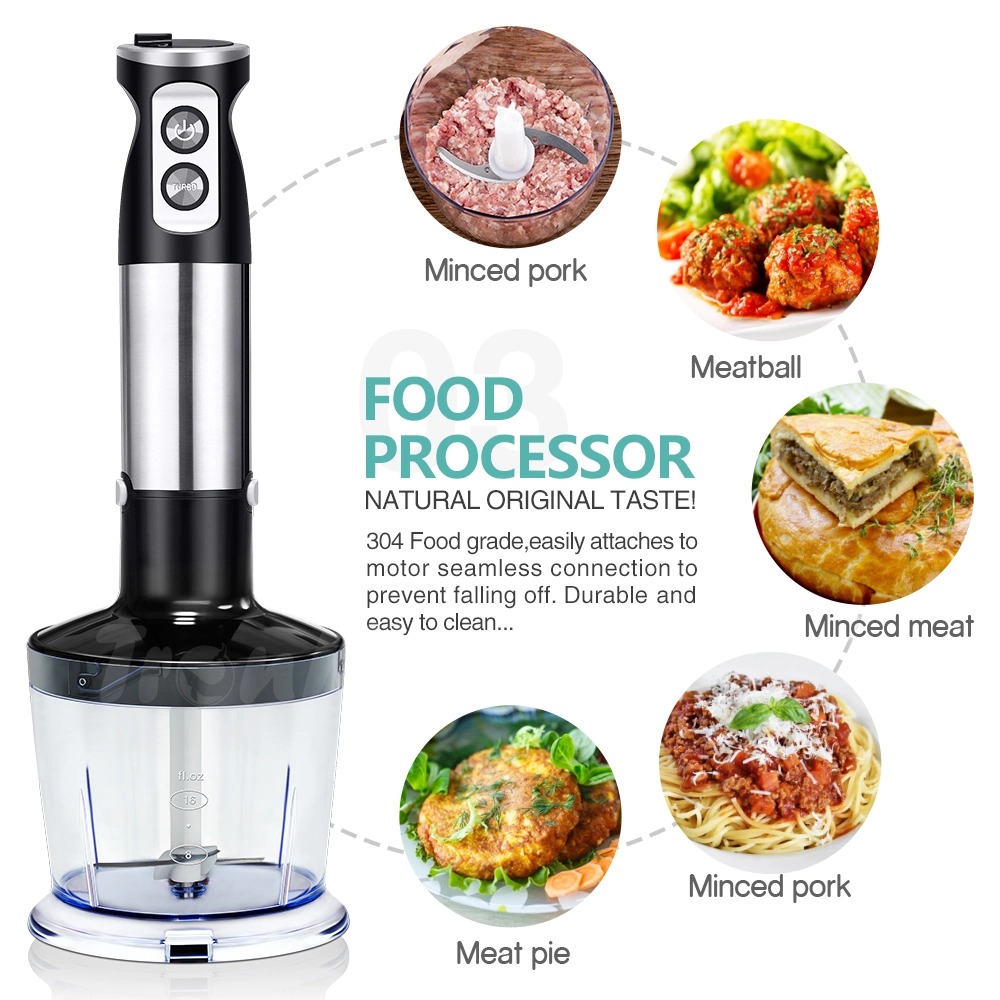 Specifications:
Voltage: 100-130V
Power: 600W
Speed Settings: 6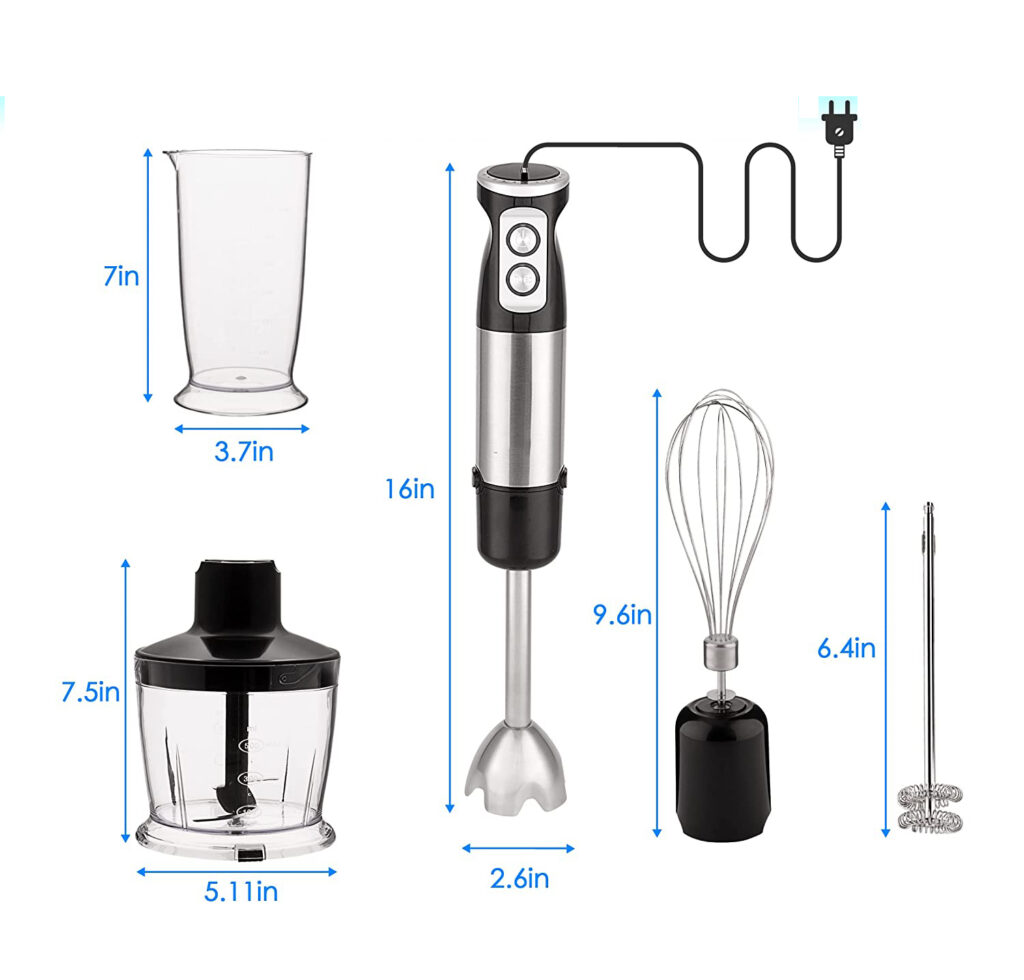 Package Includes:
1 x Hand Blender
1 x 500ml Chopping Bowl
1 x 600ml Blending Beaker
1 x Whisk
1 x Frother
1 x English Manual