Create Some Magic in the Kitchen Starting Today!
Do you always use a hand mixer, blender, chopper, and beaker for easy cooking? How about we make it even easier by creating one device that can make the function of all? You might think it's impossible, but with MiXin, it is all viable!
There is no need to buy, keep, and stack all those bulky hand mixers, blenders, grinders, or choppers to attain the desired cuisine you like. You only need MiXin, a multi-functional kitchen device that looks like a wand and works like magic. So start setting aside those extensive and space-consuming kitchen aids and switch to MiXin to start saving time, money, space, and energy!
The Most Important Features:
✔ Easy cleaning and convenient storage: Removable design makes cleaning and storage very easy, you can put several attachments directly into your dishwasher, and you don't need to prepare huge storage space because attachments can be stored in different areas according to your preference.
✔500W high power: The powerful power of the blender can mix food in seconds with the stainless steel blade, and the adjustable speed levels are perfect for a variety of food items such as smoothies, juices, soups, and sauces.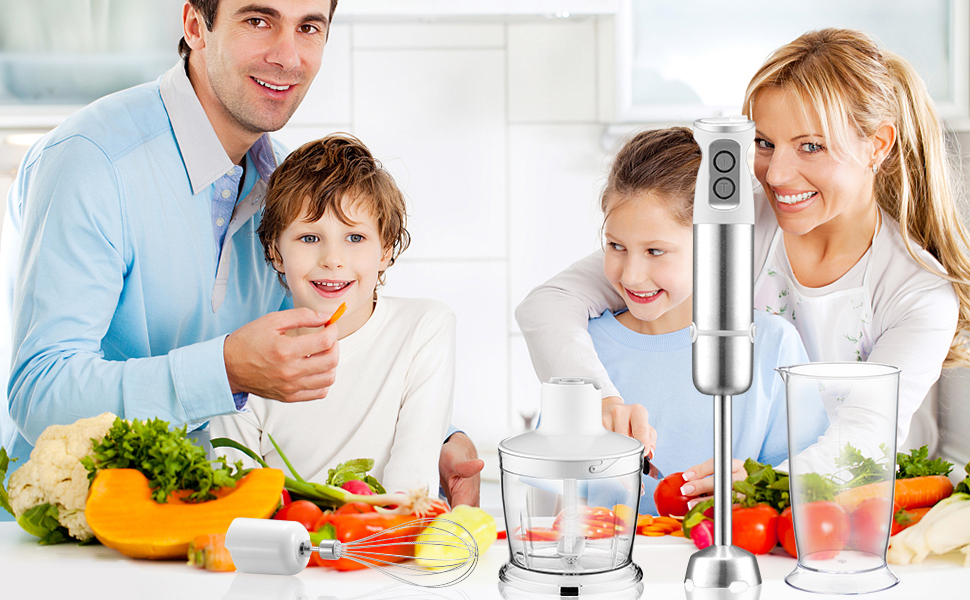 ✔ BPA Free Attachments: Comes with 600ml beaker, 500ml grinder, and stainless egg beater, food raw material adopted, saves a lot of time for making smoothies, juices, baby food, etc. Provides a fast and excellent dining experience.
✔ Perfect experience: Anti-skid, can be operated on one side easily, it saves time and gives you a good mood.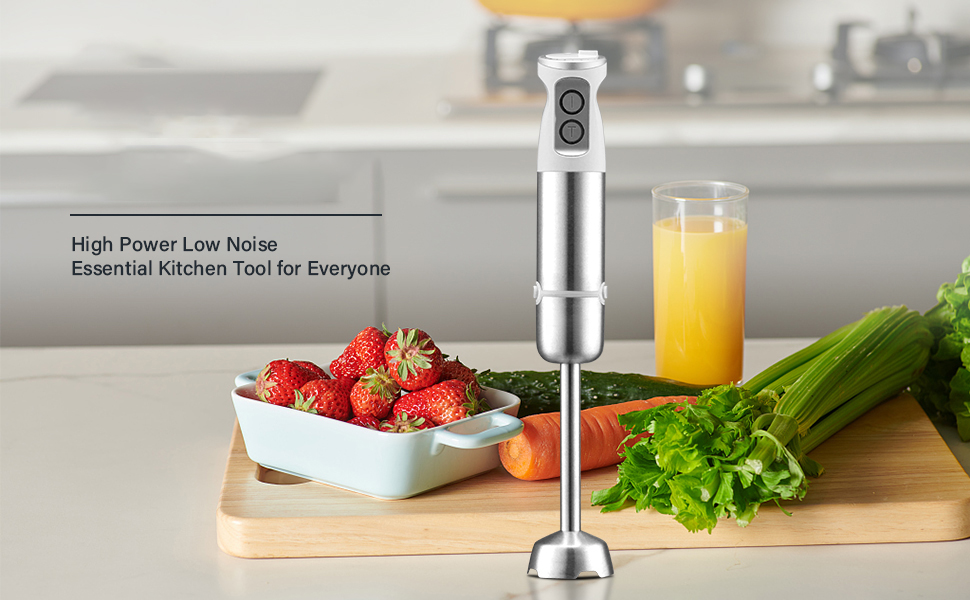 Specification:
Model: INK-HB01
Power: 500W Hand blender
 Mixing speed: 6 levels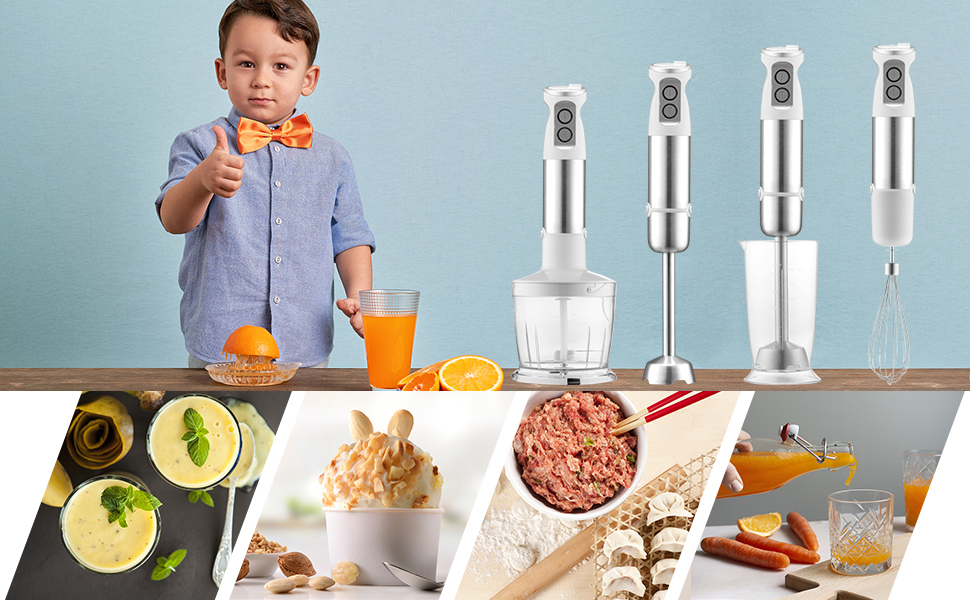 Contents of the package:
Immersion Hand Blender * 1
Eggbeater * 1
500ml Chopper * 1
Beaker 600ml * 1
User manual * 1