The Best Mixer You Can Bring Anywhere!
Mixer on-the-go? That's what FrovaMixz is for. Perhaps you're thinking "Why would I need a rechargeable mixer when I can get a classic one?" Well, here are several reasons.
Do you feel like normal stirring don't give you the frothy consistency you enjoy in a coffee? You need a portable hand mixer.
Do you love going on camping and the outdoors but you just can't find a hand mixer that's perfect for traveling? You need a portable hand mixer.
Do you want to experience flexibility in the kitchen so you want to do away with the wires and cords that seem to tie you in just one spot? You need a portable hand mixer.
The FrovaMixz is designed for your ultimate convenience whether you're cooking for your favorite dishes, or enjoying the drinks you love!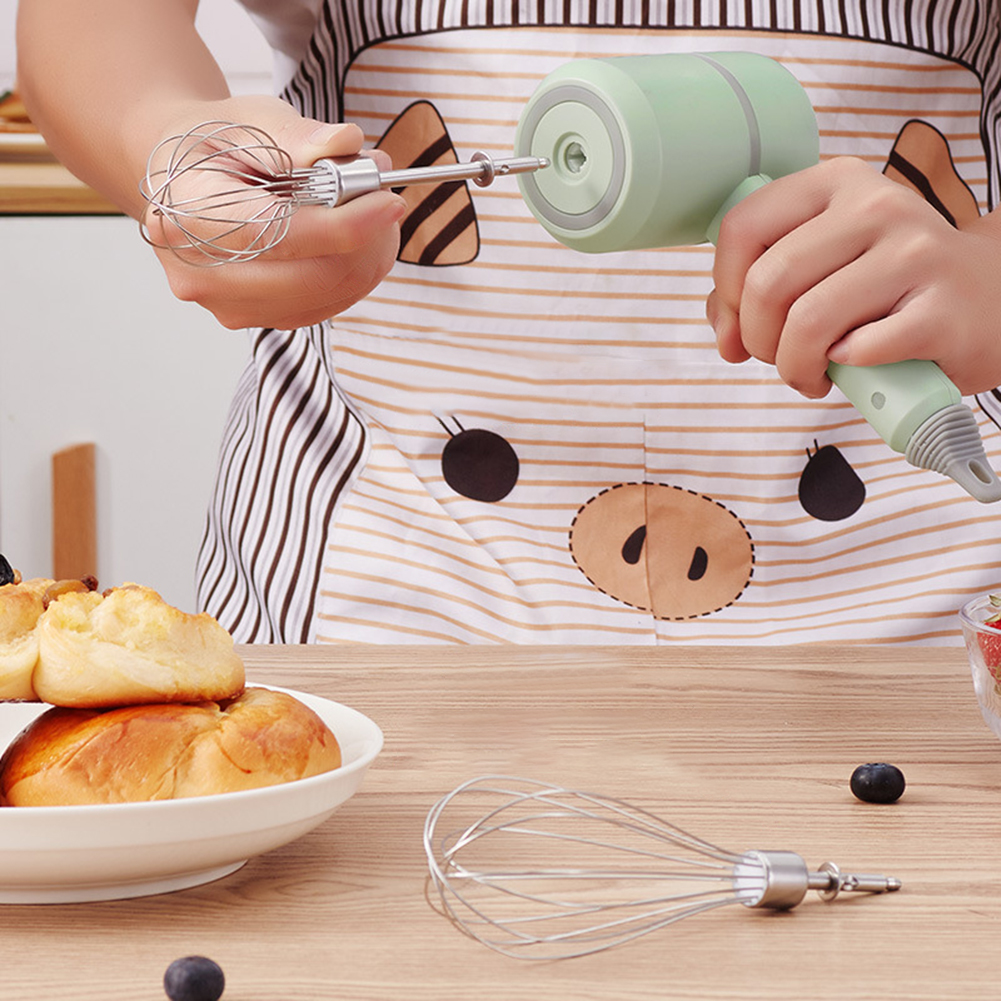 FrovaMixz Features
Comes with impressive portability. The FrovaMixz only comes at 250grams – you can carry this mixer anywhere without worrying about its weight!
Comes with 3-speed control. Different speeds for different needs. The FrovaMixz has low, medium, and high-speed settings – perfect for achieving the results in mixing or beating. More efficient for dough, whip cream, cakes, cookies, and bread.
Rechargeable hand mixer that does not need wires! Done with wires and cords? The FrovaMixz has a rechargeable design that gets rid of the shackles of the power cord when you are using the mixer. No need to worry about the cable is not long enough! The Electric Hand Mixer built-in 1200mAh rechargeable battery only needs 4 hours to be fully charged and ready for use. You can use it wherever you go
Includes two attachments for mixing and whisking. The FrovaMixz includes a whisk and an egg beater. The whisk is suitable for egg white, egg liquid, sauce. Small mesh density effectively reduces splashing. Egg Beater is suitable for beating milk, butter, and cream. Perfect for cooking or baking.
Easy to clean! When you want to replace other accessories, you could easily and safely disassemble the mixer. Just clean it with a damp cloth and you're good to go.
Compact and Portable. The handheld mixer is comfortable hand feeling, light, and portable, easy to operate while you are cooking. The hand mixer has small size lightweight designed with a self-stand for storage convenience.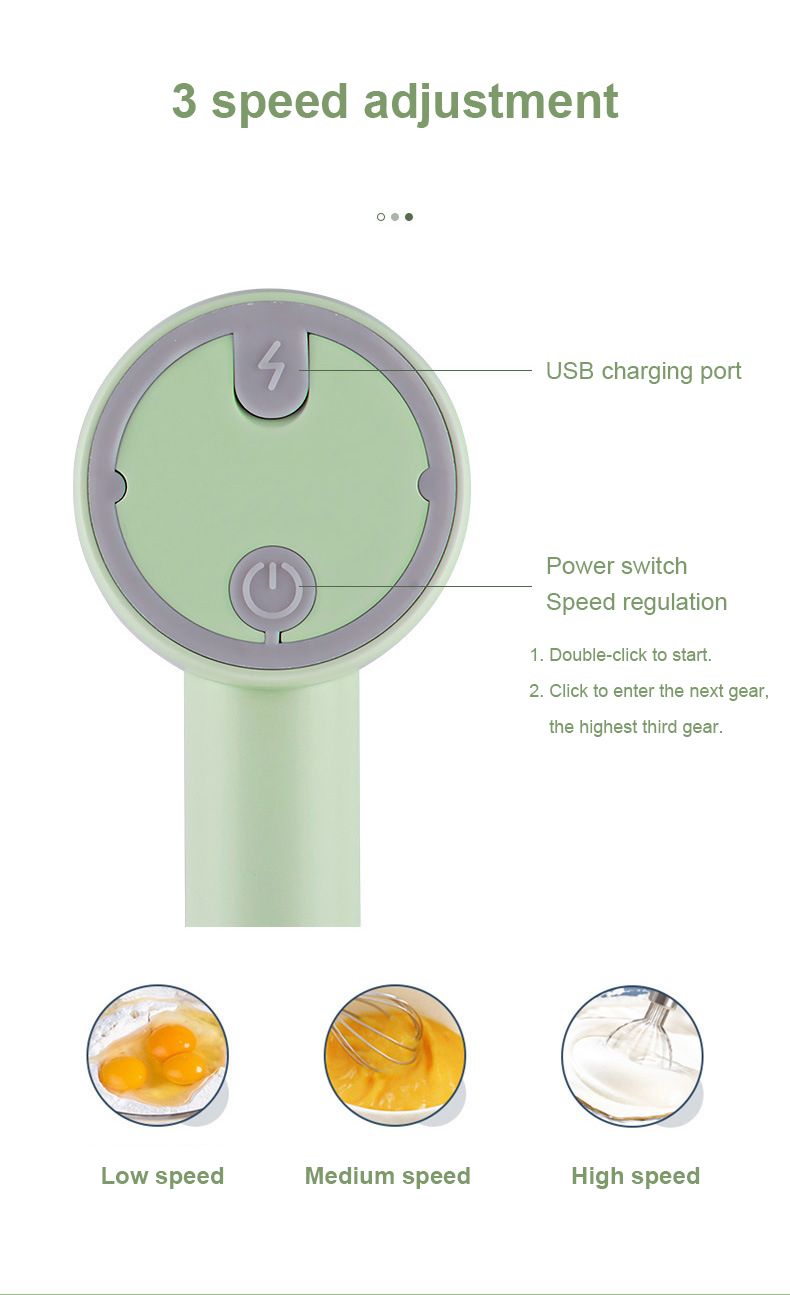 Specifications:
Rated Power: 20W
Egg Beater Placement: Handheld
Rated Voltage: 5V
Function: 3 Gear
Weight:370G
Package Content:
1 x Electric Egg Beater
1 x Stirring Rod
1 x Knead Dough Rod
1 x User Manual