Are you done using toilet paper when you need to do your toilet business? Do you really want to feel fresh and clean every time you step out of the comfort room? For the ultimate clean-feel experience, trust the MaxaSpray to that for you. This elegant and creatively designed bidet delivers that clean, fresh feeling the easy way.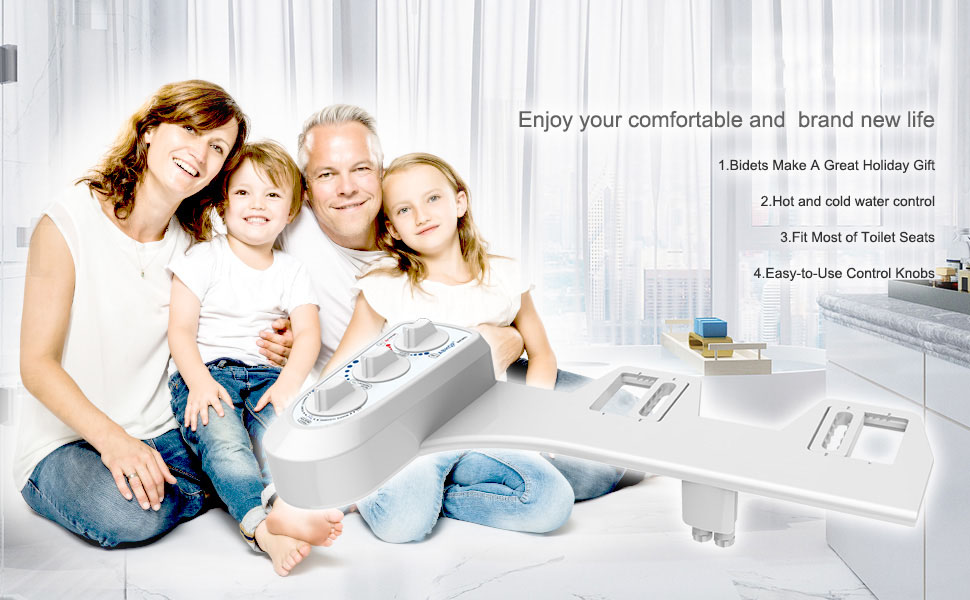 Specification
Material:ABS
Brand:Diecheng
Item No:XB20001
Style:standard
Whether with remote control:no
Whether the hole distance can be adjusted:Yes
Hole distance:136-200mm
Color:Solid color
model:XB20001
Product volume:46.0 cm * 8.8 cm * 20.5 cm
Additional features:Water temperature adjustment, buttocks washing, women washing, water pressure adjustment, nozzle self-cleaning
Feature:
The comfort of a bidet
Enjoy the cleanliness and comfort of a bidet in your own home. This bidet turns any standard toilet into a bidet toilet seat in minutes using your standard household tools without having to use any fancy plumbing equipment. You can save a lot of money – you won't have to spend bucks for plumbing services.
Great fresh water cleaning
The bidet connects directly to your bathroom's hot and cold water supply, providing you with a hot / cold or hot water spray for your personal hygiene. The bidet is much more comfortable and complete than rigid toilet paper and saves you money from buying your bathroom paper stash.
Retractable nozzle and self-cleaning function
Worried  that the bidet might get some nasty stuff from your toilet business? The spray nozzle only drops when the bidet is in use and when the bidet is off, the nozzle retracts automatically, to ensure the highest level of hygiene. The self-cleaning function serves as an added hygienic feature.
Adjustable spray sphere.
The Bidet control dial allows you to adjust the spray pressure and water temperature, based on your comfort and preference.
Quick and easy installation on most two-piece toilets.
The adjustable attachment on this bidet is designed to be fixed between the toilet seat and the toilet of any two-piece toilet (a two-piece toilet is a toilet that the bowl and tank are two separate units). Also fits some 1-piece toilets.
Great quality, the bidet is made of high quality plastic that will never rust and never wear out.
Double nozzles This bidet has 2 separate nozzles, one nozzle is for regular after washing. The second mouthpiece is designed for female use. The female nozzle sprays at a different angle and has more holes for a smoother spray.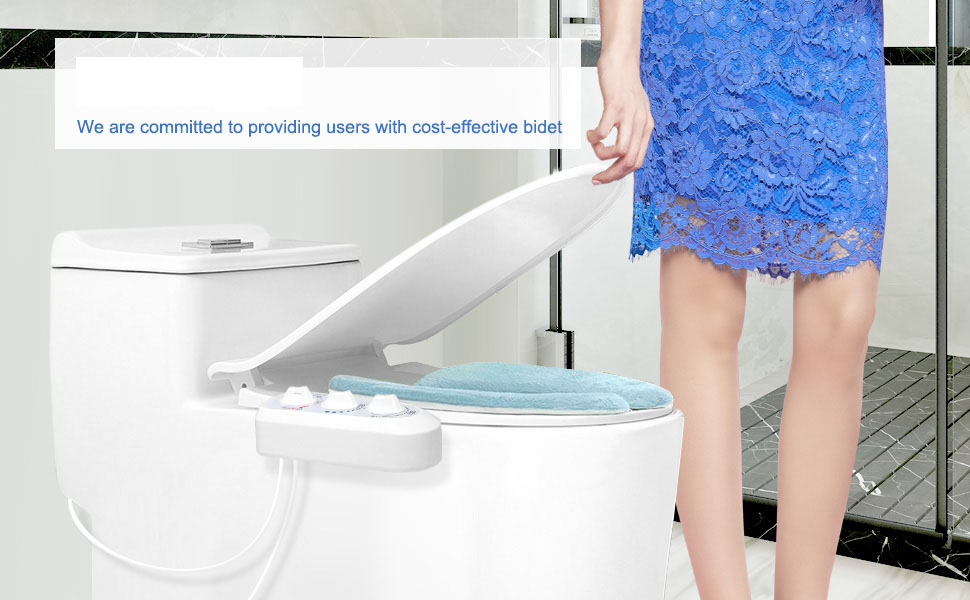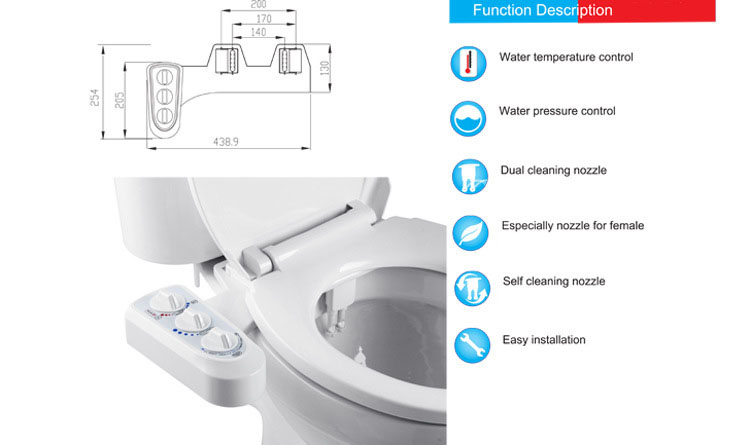 Package:
1 * 1.3M long PVC pipe
2 *Three-way connector (full copper connector)
1 *Description
1 *White box packaging with handle