Adjustable water temperature and spray: With a temperature and chrome water pressure control lever to easily adjust the water temperature and sprayer pressure. The chrome water pressure and temperature control lever provide a more elegant look for your bathroom.
High quality parts: The WipProx bidet attachment is made from quality ABS plastic, flexible TPU hose for hot water, braided steel hose to cool cold water, and a sturdy brass tee adapter for durability.
Nozzle protection door and retractable self-cleaning nozzle: Equipped with two nozzles for front and rear wash. Self-cleaning feature sanitizes the mouthpiece and retracts when not in use for maximum protection. Hygienic nozzle guard door protects nozzles when not in use.
Non-electric and eco-friendly: The non-electric bidet leaves you much cleaner than conventional paper or wet wipes and saves money on toilet paper. Cleaning with our bidet is gentle on your skin and sustainable for the planet. We are always here to make sure you are satisfied.
Easy to operate and install: The WipProx toilet bidet attachment with clearly defined settings on the control panel and the bidet can be easily operated by children and the elderly. The universal adjustable bidet attachment design provides an easy fit for your toilet, DIY and non-electrical installation.
Non-electric and environment-friendly. 
The WipProx bidet needs no electricity or batteries. This bidet delivers a more hygienic cleaning than traditional paper or wet wipes. The WipProx also reduces the amount of toilet paper consumption – promotes environmental protection!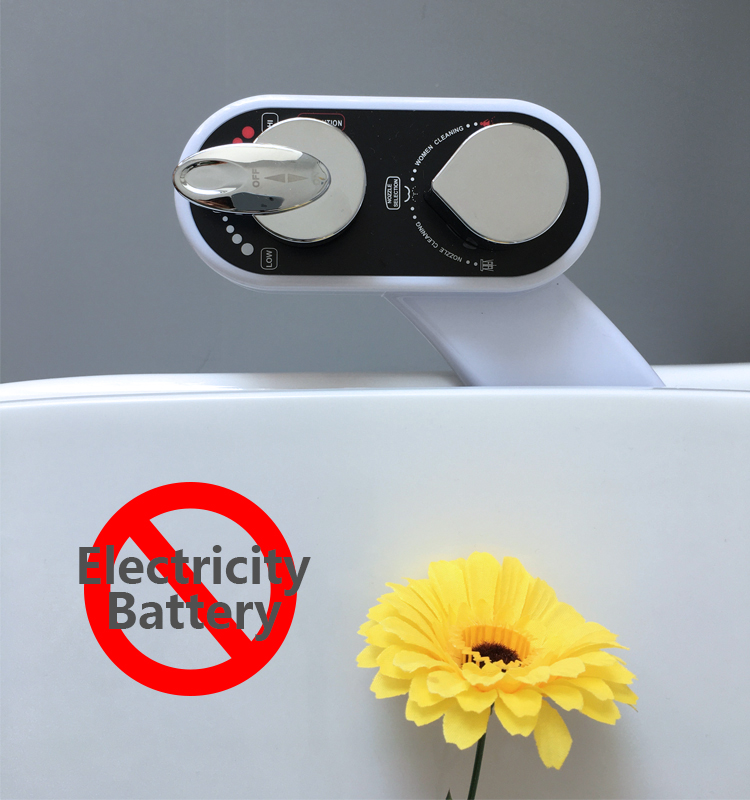 SPA experience
Experience soothing, fresh water wash that will make you feel, fresh, and rejuvenated.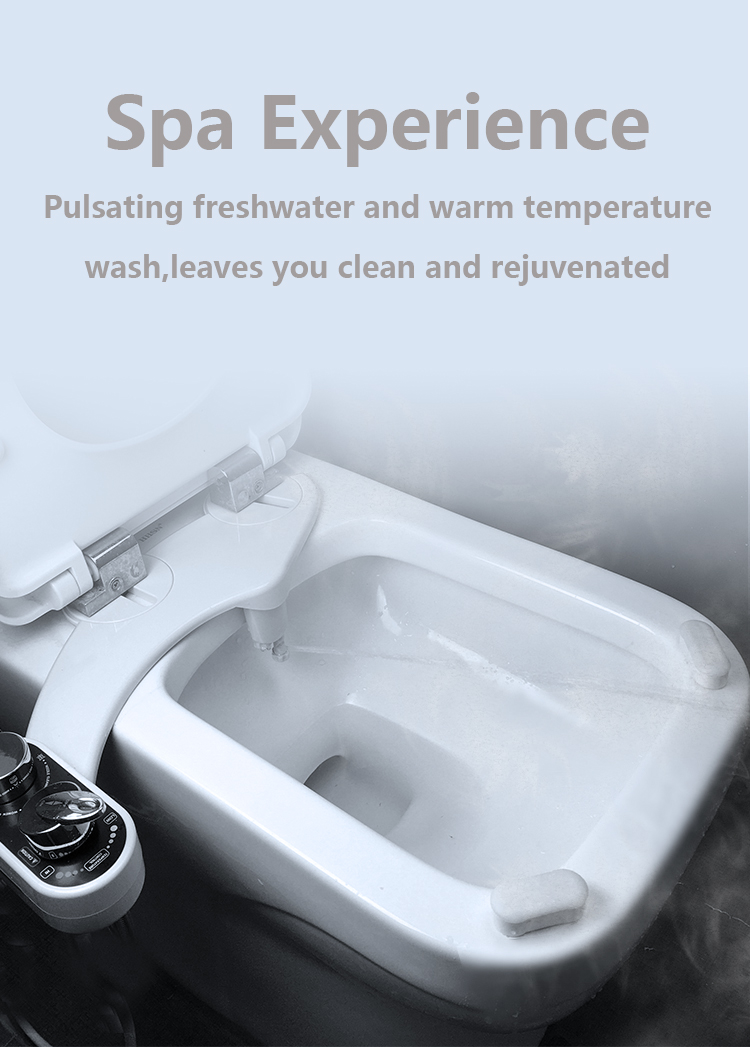 Specification:
Material :ABS/PA66
Brand:FOR JOY
Item No:MB2100
Style:standard
Color:Solid color
Additional features:Buttocks wash, women wash
Multifunctional panel:
Back wash
Feminine wash
Nozzle cleaning
Water pressure control
Hot water wash
Temperature control
Tips:
Make sure you have already closed the toilet water supply valve.
Flush the toilet and make sure there is no water in the toilet cistern.
Do not connect the toilet cistern to the water pipe.
When tightening the connector, do not push too hard. Tighten the connector by hand first, and then use the wrench to gently tighten for a quarter or half circle.
Try your bidet for the first time :
Congratulations! You are ready to use the toilet bidet for the first time. Be sure to turn the water pressure knob gently until you reach the desired pressure.