Your Dream Escape Starts With The Lushé 100% Eco-Friendly Natural Bamboo Caddy Bathtub Tray!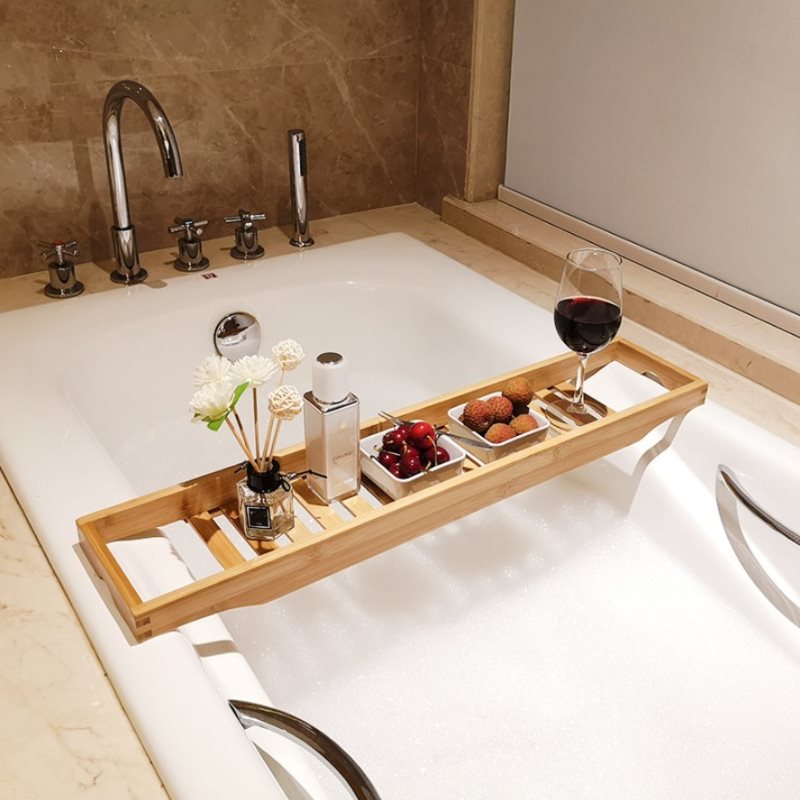 Taking a bath is great for relaxing, but reading while indulging in a glass of wine with some sweet treats is even better!
That's why we designed this user-friendly bamboo bathtub tray to give you a much more comfortable and enjoyable bath experience. It's the perfect companion to help relieve your fatigue after a long day at work.
You can conveniently keep your bath soap, towel, drinks, snacks, a fragrant candle, your smartphone, or even book close by while taking your bath. Our Lushé bathtub tray is made of 100% eco-friendly natural bamboo and premium crafted to have a smooth surface and beautiful texture.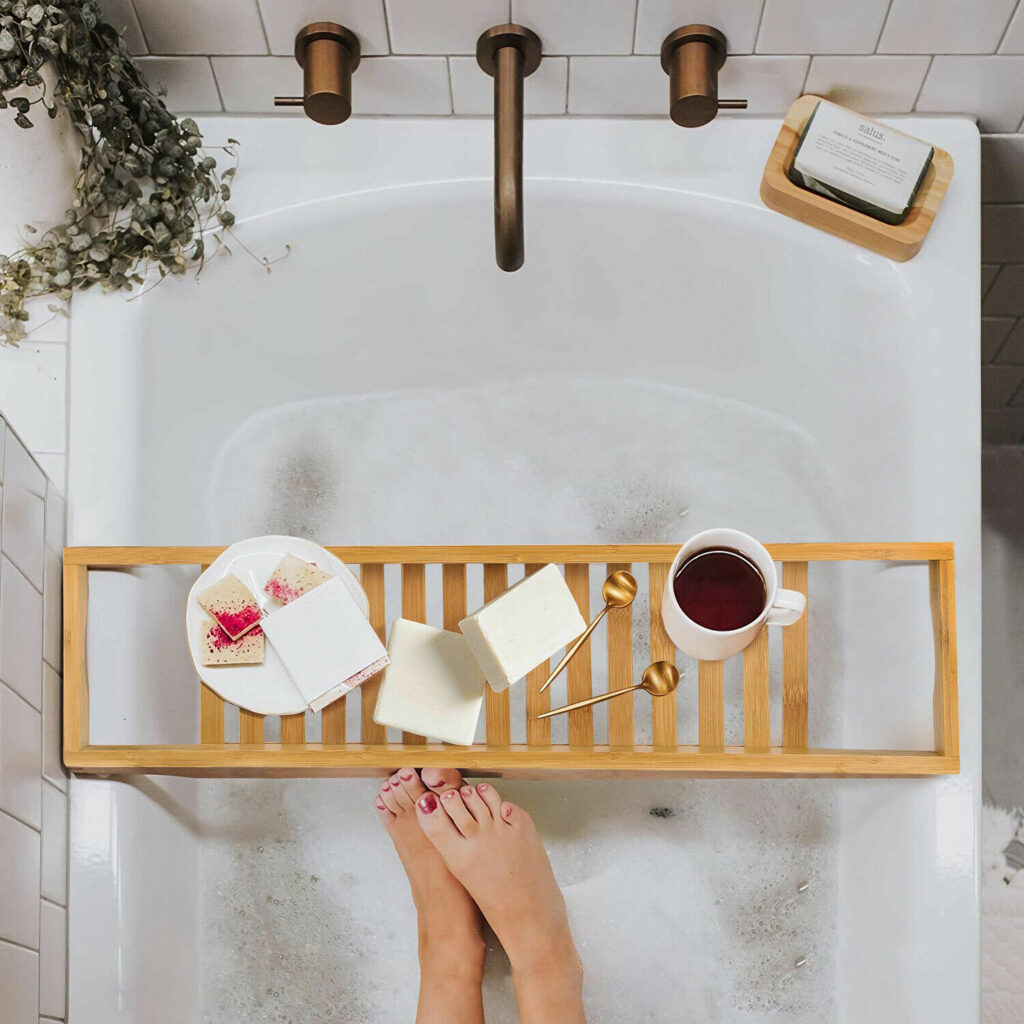 Features
Designed For A Complete And Relaxing Bath Time. The Lushé bathtub tray securely holds your bath essentials and more when taking a relaxing bath. Just sit for hours in the quietest place in your house and spend time reading with a glass of wine or cup of tea.
Eco-friendly And Durable Bathtub Tray.

Made from 100% eco-friendly natural bamboo with premium craftsmanship to achieve a smooth surface and beautiful texture. You will love this stylish and durable bathtub tray for years. 

Suitable Tray For Most Bathtubs. Our Lushé bathtub tray is

approximately 27 inches in length, making it suitable to fit most tubs. It does not require any complicated assembly. You can enjoy your relaxing bath immediately. 

Spa-Quality Relaxation At Home.

This bamboo bathtub tray elevates your bath experience at home. You can now easily read your book, listen to some music, and enjoy a glass of wine while you sit back and relax.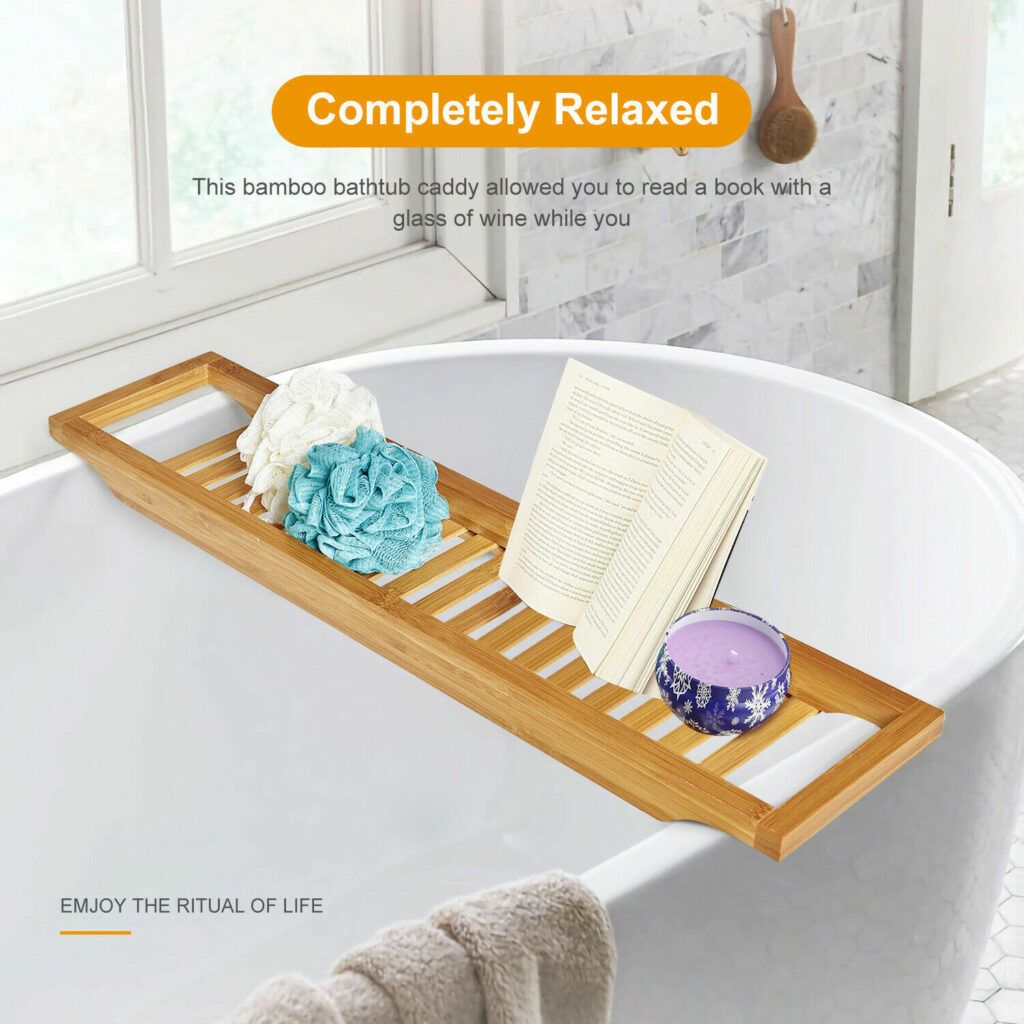 A Premium Gift Without Breaking The Bank. The Lushé bathtub tray

is the perfect gift to give a friend or loved one who enjoys a relaxing bubble bath with soothing aromatherapy. It offers luxury and quality with an affordable price tag.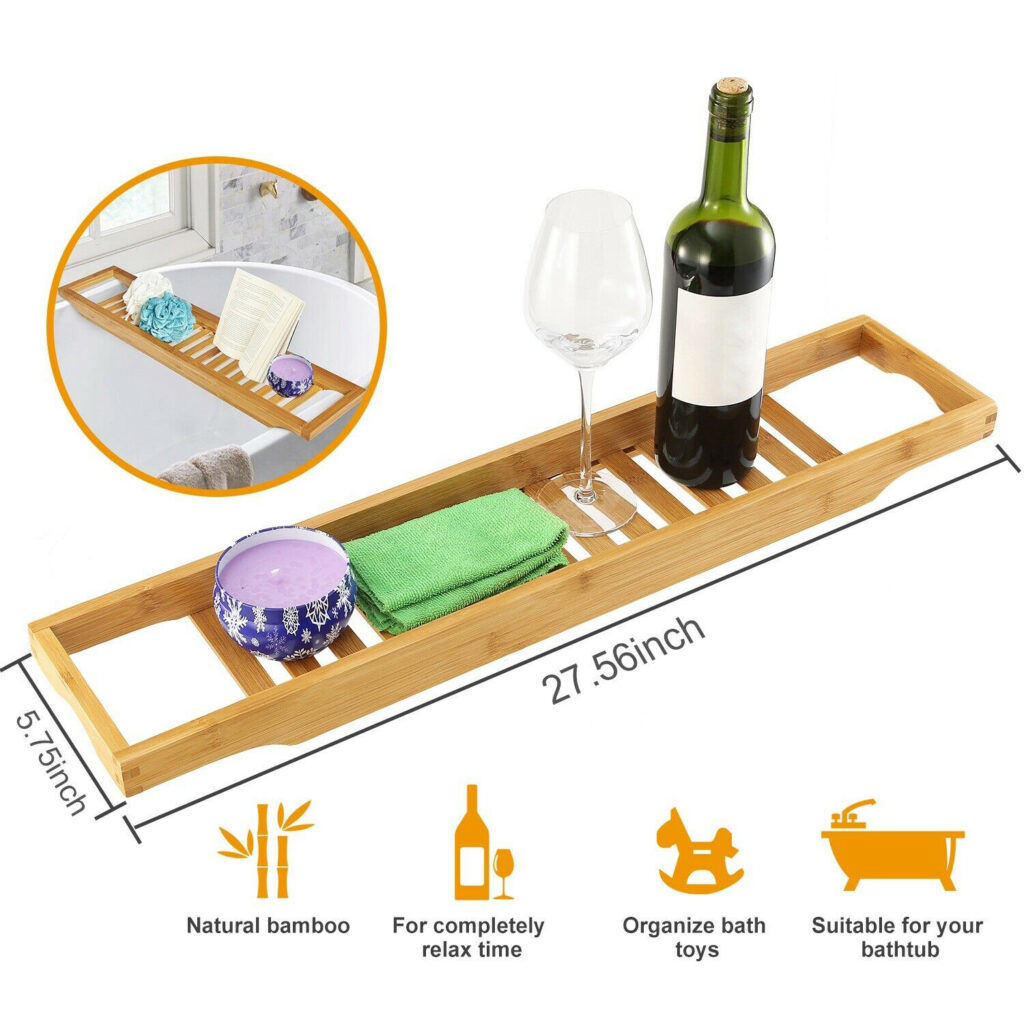 Product Specifications
Brand: iMounTEK
Product Type: Wooden Bathtub Tray
Material: Bamboo
Product Size: 70×14.6×4.5cm/ 27.56×5.75×1.77in (L×W×H)
Product Weight: 639g / 1.42lbs
Package Size: 70.5×15.0x5.2cm/ 27.75×5.93×1.95in (L×W×H)
Package Weight: 750g / 1.63lbs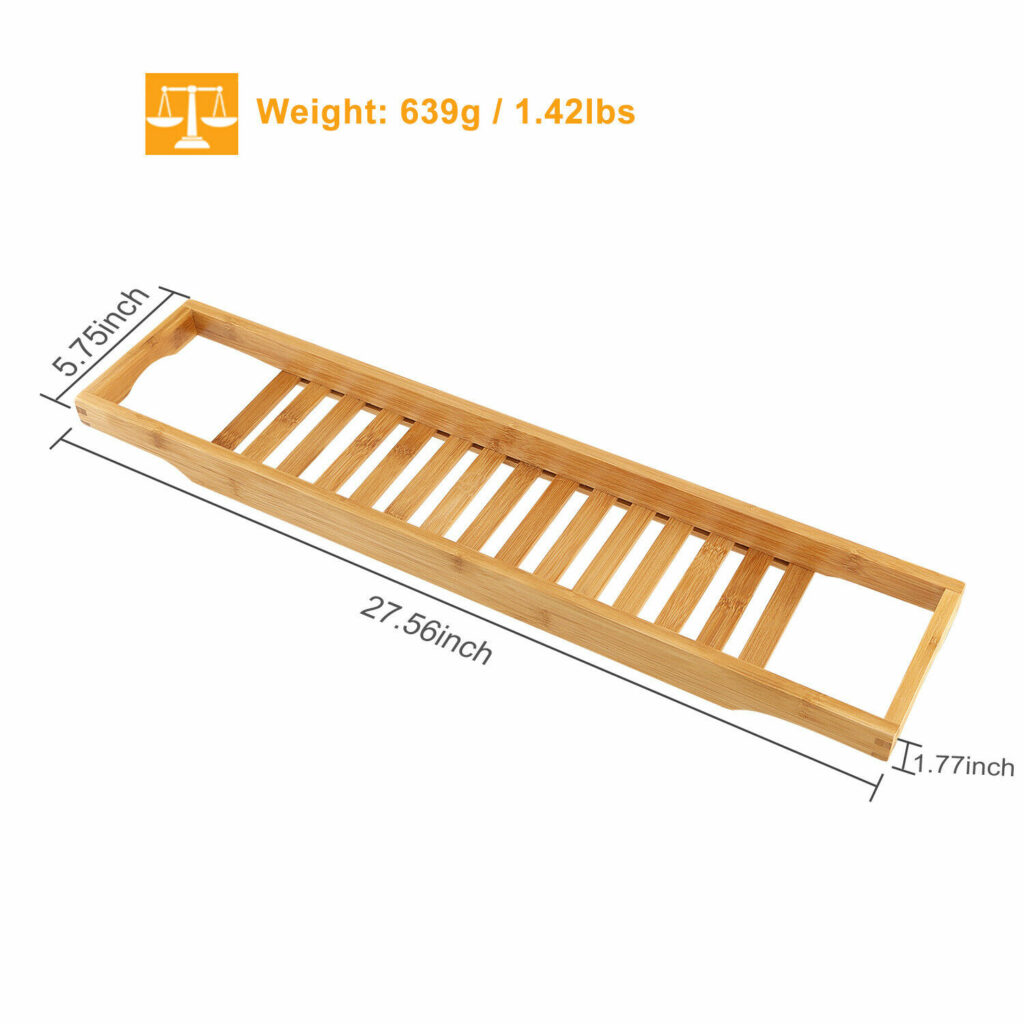 Warm Note
Please don't put your tablet, laptop, or any other expensive and large electronics on the bamboo bathtub tray to prevent them from falling into the water.
Package Inclusions