Give your backyard, patio, garden, or any outdoor space that extra pop with LightPOP. This Solar Landscape Light will give you a nice, bright illumination that's PERFECT on almost everything!
Extra Large, 180° Adjustable Solar Panel with Frosted Coating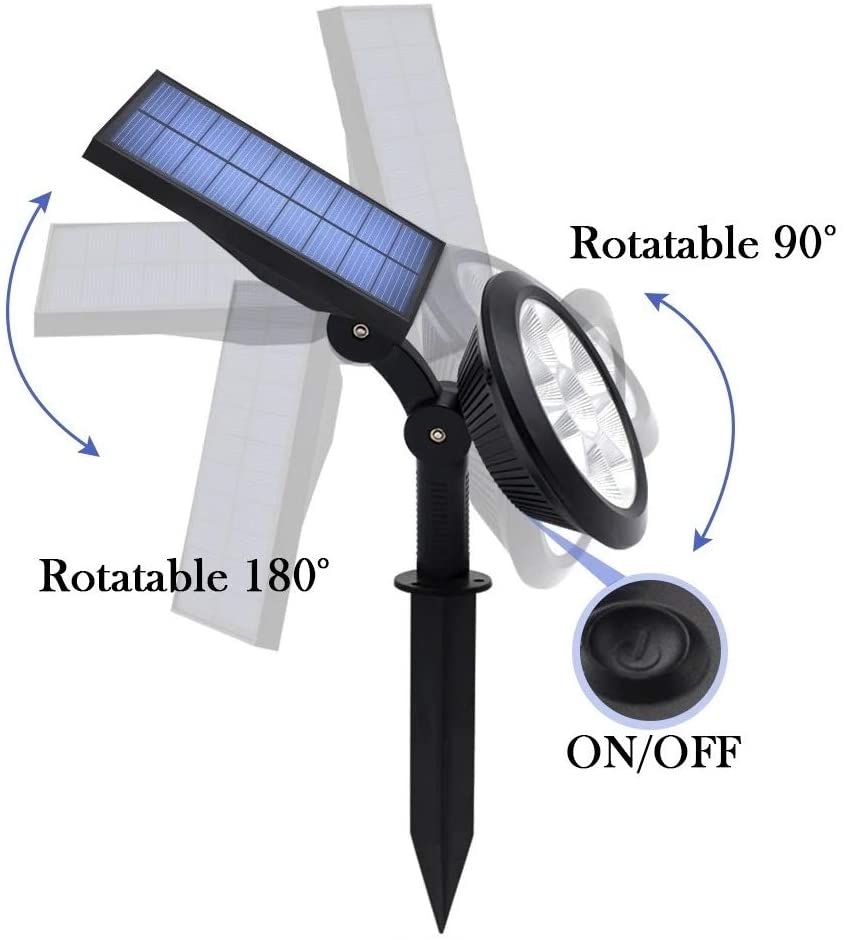 Our Solar Landscape Light comes with a larger solar panel and rechargeable 18650 lithium-ion battery (2200 mAh) that puts more of the sun's energy to use, resulting in 8-12 hours of light! It can be adjusted according to your preferred light angle to illuminate the perfect spot and acquire optimum sun exposure.
Waterproof & Heatproof All Weather Durable Build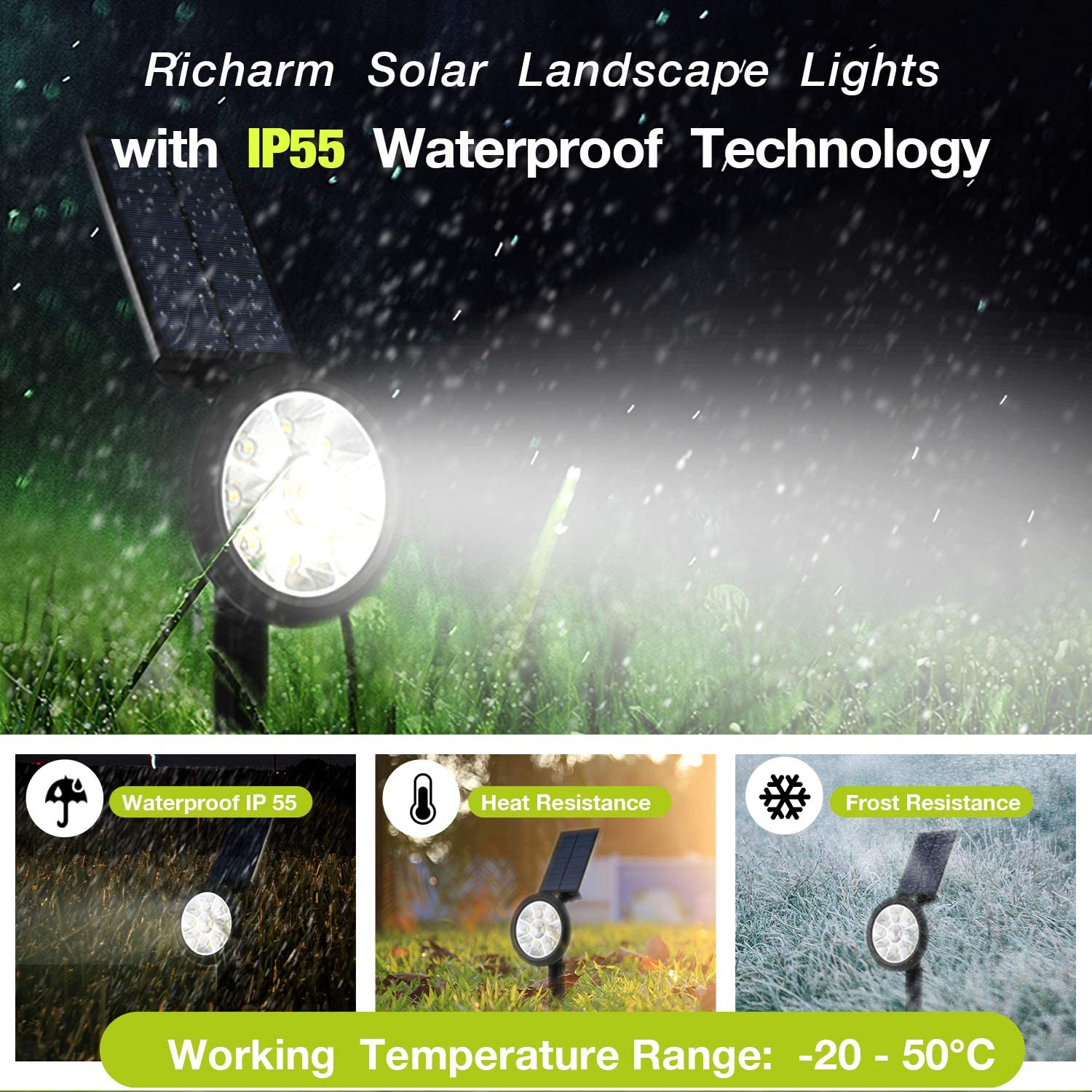 Our LightPop is solar-powered and can function by itself even during rain, snow, or severe heat. Impress your friends, family, and neighbors with these flexible, easy-to-install solar power spotlights! Also, add that extra security by keeping your property lit up at night.
Easy Installation

Stick the unit's spike into the ground, and you have a secure, tool-free installation. Alternatively, you can use the included screws to mount the unit to a wall.
With Bright & Dark Sensor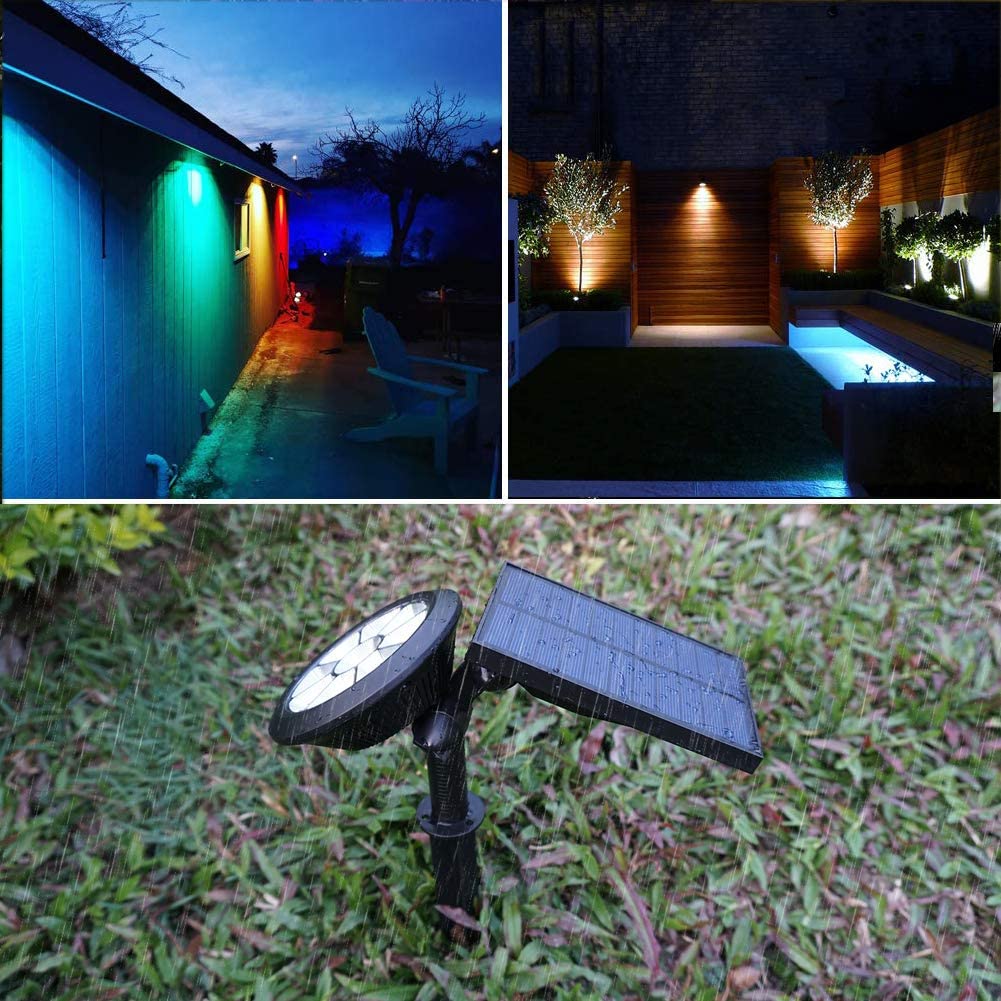 LightPOP has 9 LEDs Solar Spotlight that's brighter than ever. Our Solar Landscape Lights automatically charge under direct sunlight and automatically light up when it is getting dark.
LightPOP Comes With 2 Colored Lights
Automatic Color
7 colors
Color change work fixing: select a color
Notes
Before using the Solar Landscape Light, allow 1-2 days of charging for better performance.
Ensure that the switch is on "1" or "2" or less to enable the light to illuminate properly.
If the ground is too hard, please do not force, twist, or distort the device. Try to soften the ground with water and insert it into the ground.
Specifications:
Light Effect: Color Change/Fixed Color
Solar Panel: 1.7W High Efficiency
 Lithium-ion Battery: 2200mAh
LED: 9 pcs
Size: 300 * 100 * 370mm
Weight: 370g
Operating Parameters:
Voltage: 3.7V
Power: 3W
Luminosity: 200lum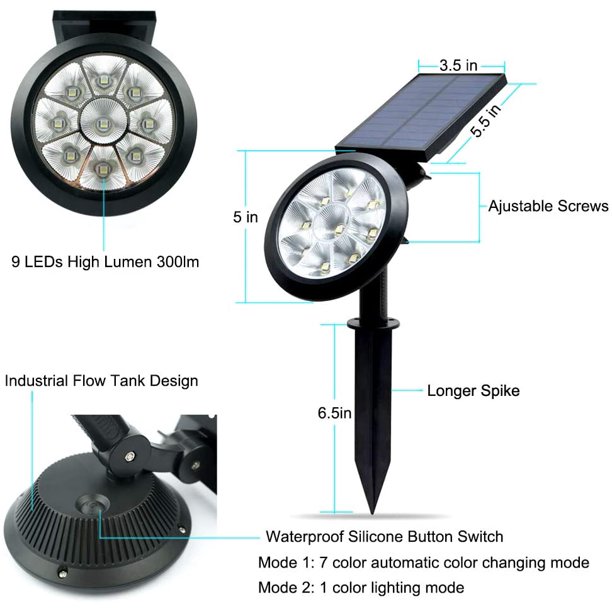 Working Hours:
Color > 12 Hours
Fixed Color: 8-12 Hours
Packing List:
Solar Landscape Light * 1
Manual
Ground Plug
Wall-Mounted Screw Pack