Experience Better Illumination with NovuShine!
If you're looking for outdoor lights that function either as a Security Path Light and a Landscape Light, then this one is for you! The NovuShine Solar Landscape Light comes with a waterproof LED torchlight and 100% metal finish that illuminates any outdoor space from dusk to dawn. There's no need for electricity or wiring installation fees; the NovuShine is designed to stay economical, environment-friendly, and most importantly, freakishly effective in providing excellent illumination on everything.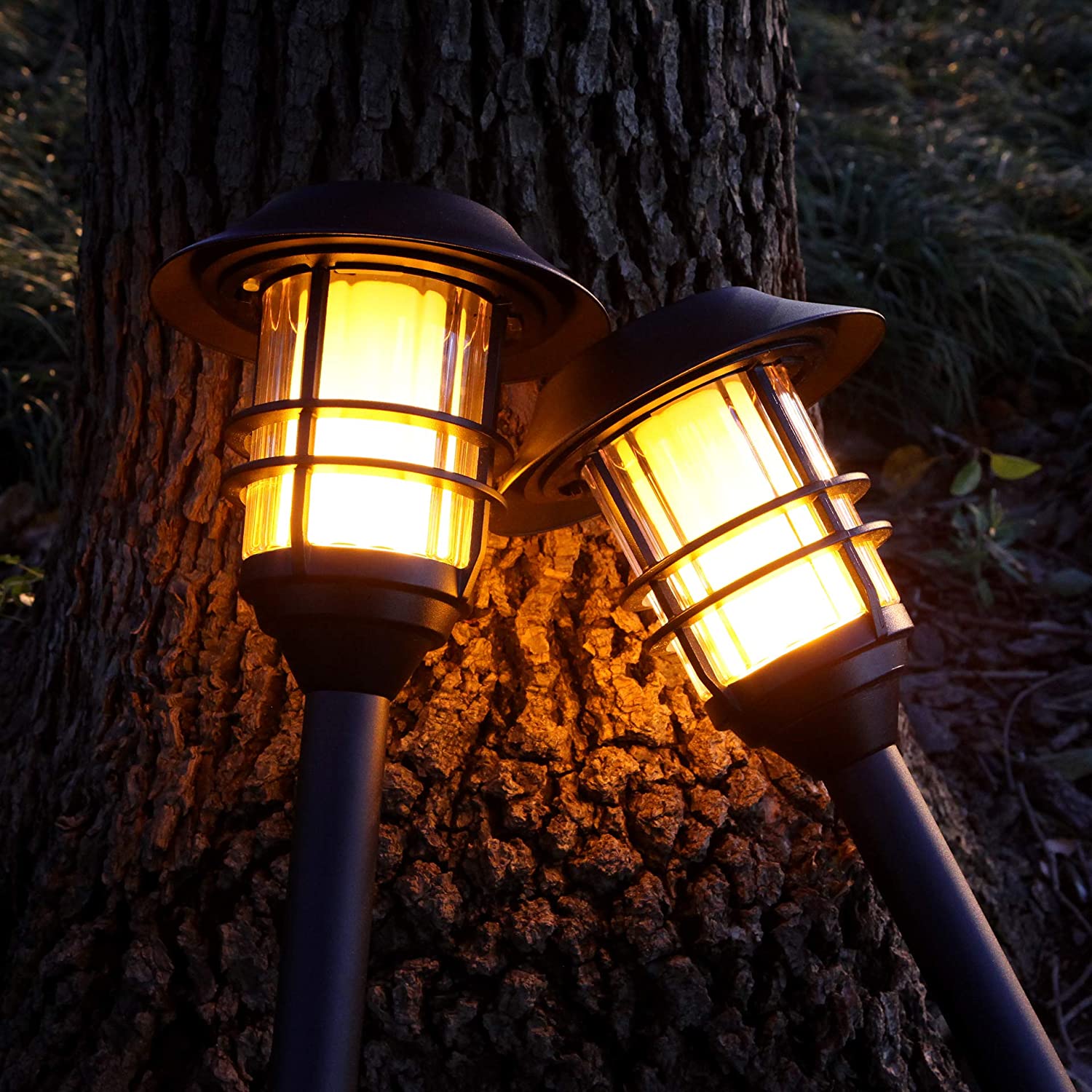 Features:
Multifunctional Solar Landscape Light: The NovuShine works on everything. You can use it as a solar-powered path light, garden design, or lighting to level the mood on your next outdoor dinner. Thanks to its stainless steel and waterproof finish, the NovuShine stands tall and bright in all weather.
No More Manual Operation: We designed this Solar Landscape Light with convenience in mind. So, when using the NovuShine, you don't have to do things manually. It automatically turns on/off from dusk to dawn, making this Solar Landscape Light ideal for garden light, patio tiki torches, pathway lights, LED yard lights, and any other outdoor scenes.
Best Solar Lights: Our NovuShine comes with large solar lights with a flickering flame that is 8 ft tall that could last 5-8 years of extended use than any tiki torches on the market. The upgraded system of the NovuShine enables a more sensitive and automatic operation from dusk to dawn. It stores direct sunlight automatically and comes with a rechargeable battery (2000mAh) to give off a glowing 35 Lumens flame torchlight that could last up to 8 hours or for a whole night or even longer.
More Stable: The NovuShine is 100% adjustable and easy to assemble. You can choose among the three adjustable heights: 23″, 39″, 55," or according to your preference. The upgraded, thickened all-metal threaded sleeve gives you better stability and performance experience.
Beautiful Glow Effects: This Solar Landscape Light flashes a flickering flame glow effect to bring you a safer and reliable visual experience. The black texture rebar paired with the medieval classic palace lamp shape is more extensive than the tiki torch design. With this, the NovuShine is the PERFECT landscape aesthetic you can use for weddings, parties, home gardens, and festivals. Don't worry; we assure you that the NovuShine will blend amazingly in whatever decoration you use.
Professional After-Sales Service: We're all about customer satisfaction in NovuShine. Therefore, we're giving away guaranteed refunds and replacements on damaged lights and accessories within 30 days. We also offer consultation to give you the best overall customer experience.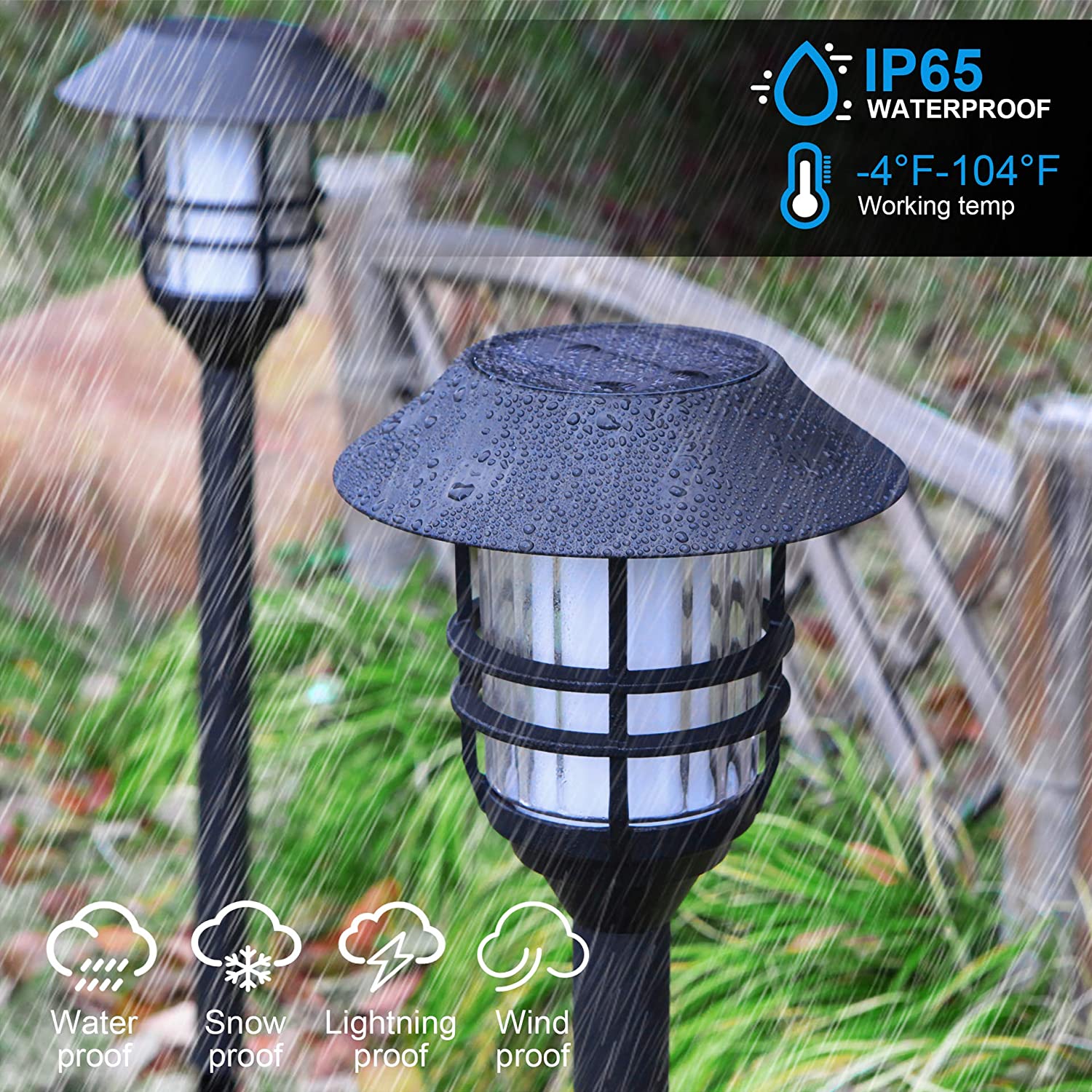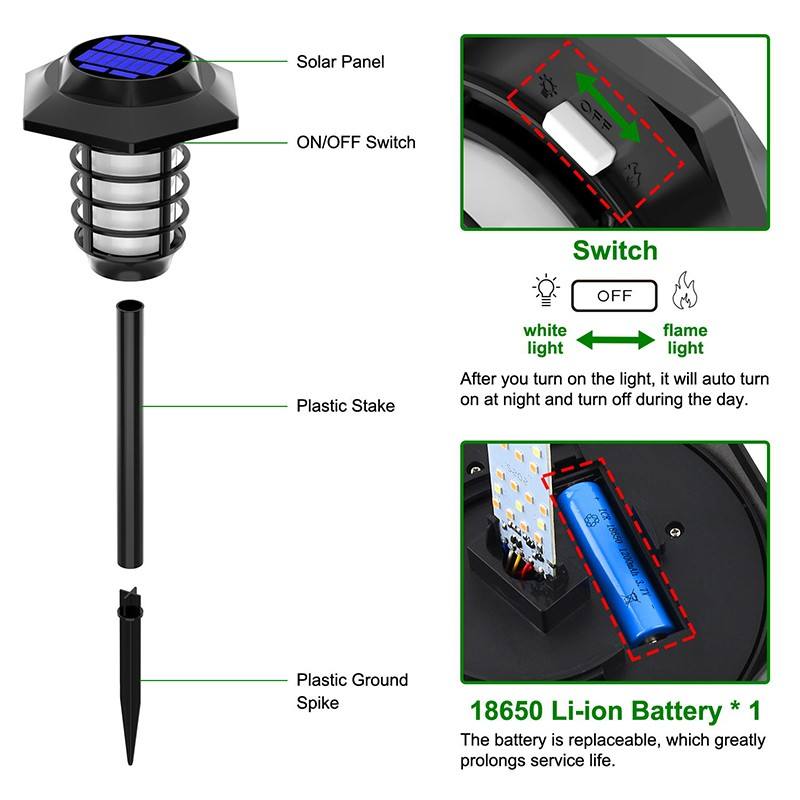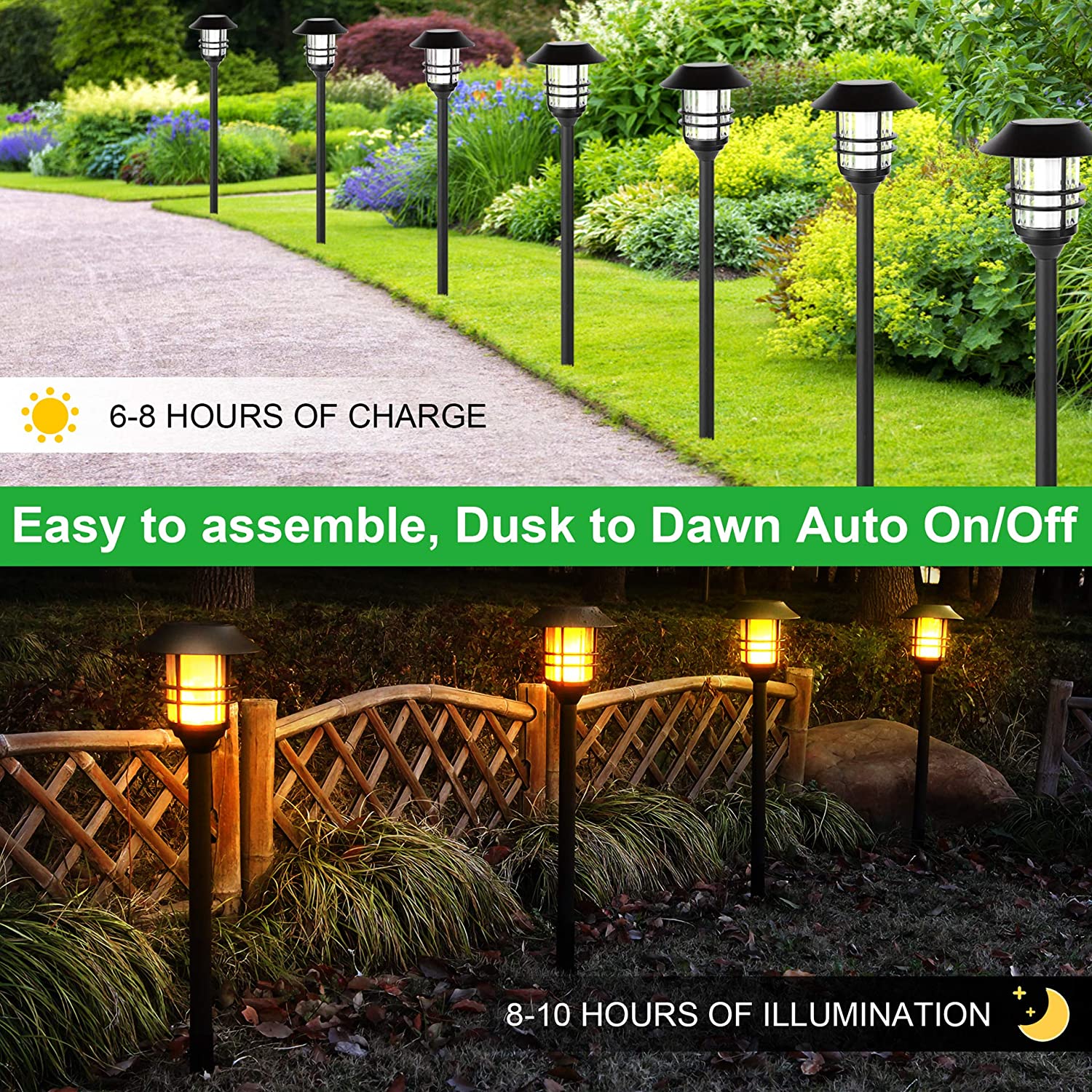 Enjoy breathtaking visual effects of the NovuShine! Our design comes with all the must-haves: durable stainless steel, ABS material for efficient solar charging, IP64 waterproof rating, automatic on/off, and soft flashing flame effect.
There's no better Solar Landscape Light out there than NovuShine!
Parameters:
Product Name: NovuShine Solar Landscape Light
Lamp Type: 66LED, 48LED
Solar Panel: High-quality Monocrystalline Silicon, 5.5V 1.8W
Battery Specifications: 18650 Rechargeable Lithium Battery 3.7V1200MAH with charge and discharge protection
Waterproof Grade: Life Waterproof
Product Material: ABS plastic + Electronic Components
Product Accessories: Screw + Expansion Plug + Fixed Plate
Product Specifications: 410*415*35mm
Product Size: Large: 195*170*595mm Small: 147*130*485mm
Working Mode: White Light + Dynamic Flame
Working Hours: 8 hours charging during the day, 48 hours dynamic flame
Scope of Use: Suitable for corridors, garden gates, roof roofs, courtyard wall villas, showcases, shops, homes, etc. Outdoor environment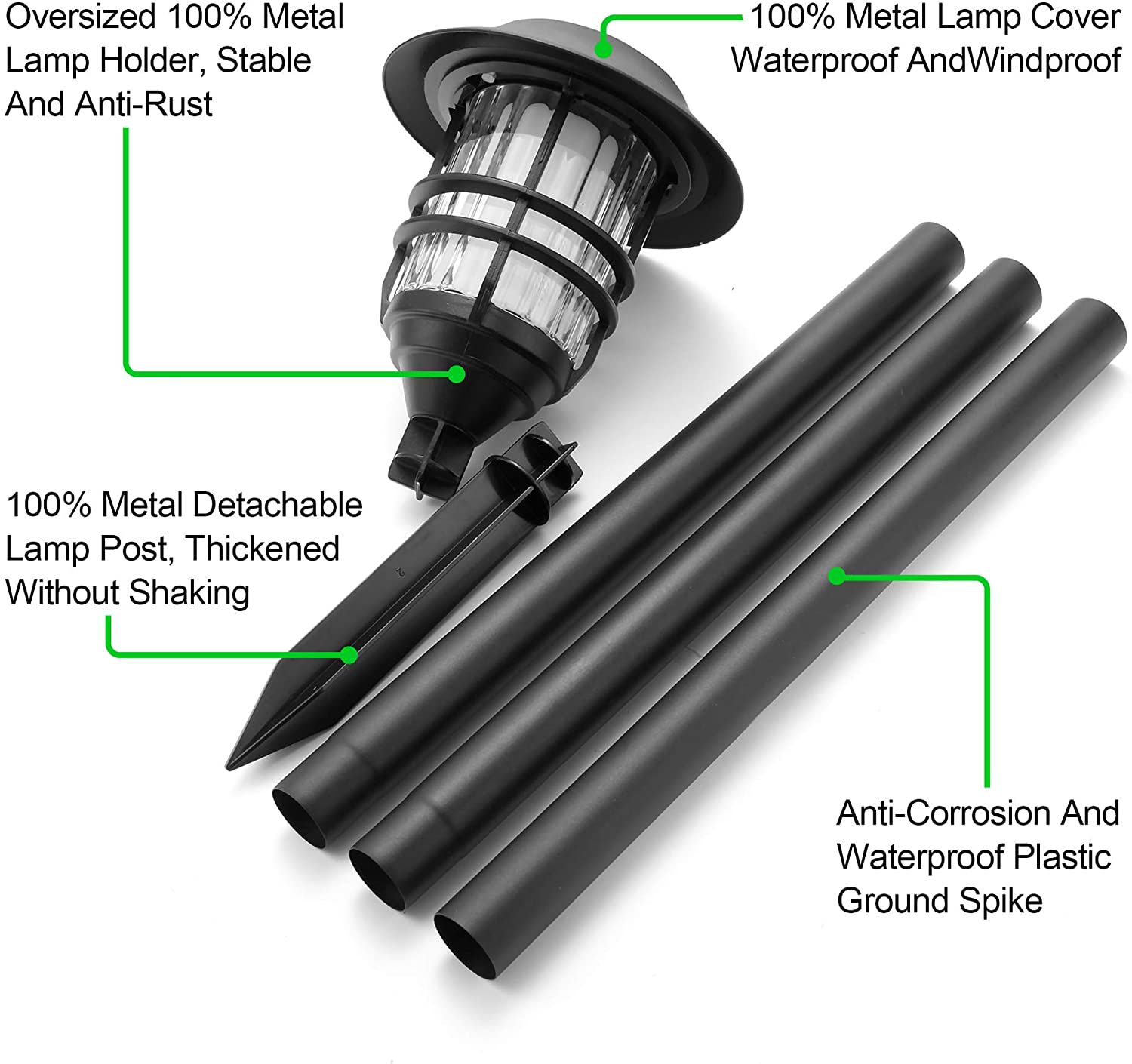 Package Includes:
User manual
LED Solar Hand Lamp
Plastic ground nails
Longer ground pile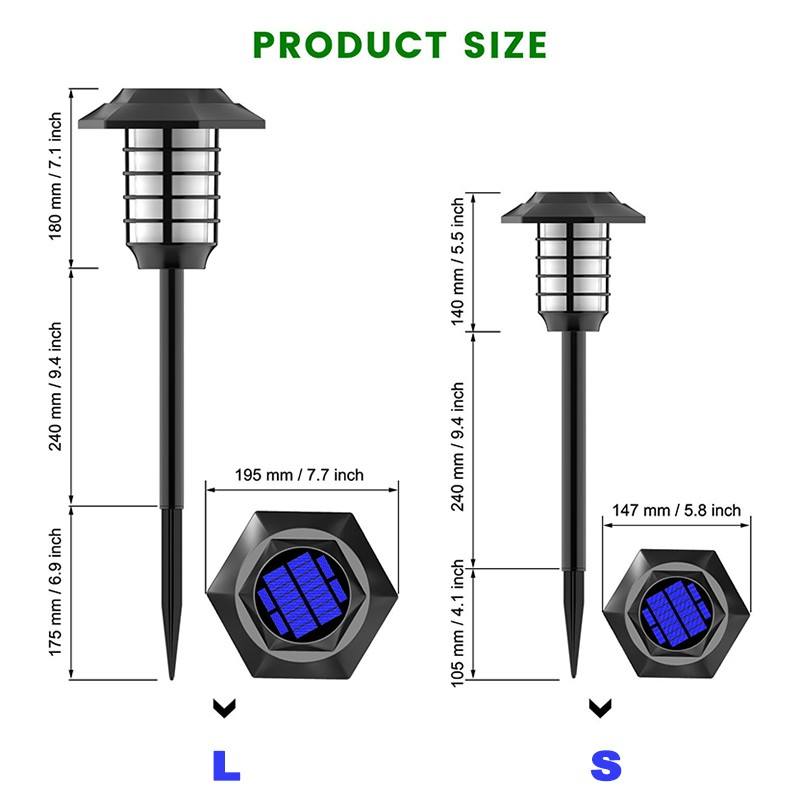 Common Mistakes:
Light not working: The solar light must be charged in direct sunlight. Inadequate charging affects the light's overall performance.
Before using the light for the first time, please make sure to charge the light for at least 2 days.
If battery capacity reduces over time, switch the light off for 3-5 sunny days to boost the batteries.
Expert Tips:
If the light flashes, it means that the battery is low, so you must charge the device immediately in direct sunlight, or else the device will stop working.
Please install the solar light in an area where it can get enough sunlight.
Please make sure to clean the solar lights at least 1 or 2 times a week as dirt or dust can affect their charging capabilities.