About this item
Camping Hammock with Mosquito Net
This is one of those hammocks you can actually sleep in outside. Mosquito Nets And Hammocks Combined protect you from means a more safer and comfortable trip.
Comfortablly Supporting Up To 650 Lbs
Hammock size 290*140cm,This fits 2 persons, You can lay down with your family or loved one and you will still have plenty of room. Because of the new 210T nylon parachute fabric, the hammocks provide relaxing support up to 650 lbs.
Super Lightweight And Easy Setup
The packing size of portable camping hammock is 10cm x 25cm x 25cm, weighted as 2lbs (900g). It can be folded in a lightweight small bag, which is very convenient and portable to carry anywhere.
Made of high quality 210T parachute nylon materials and special designed durable bug net fabric. This lightweight portable hammock is designed to accommodate even your most demanding camping needs.
The compact & lightweight portable parachute hammock comes in an elegant pouch with all its installation tools. Ideal for solo adventures, camping, hiking, backpacking, travel, emergency.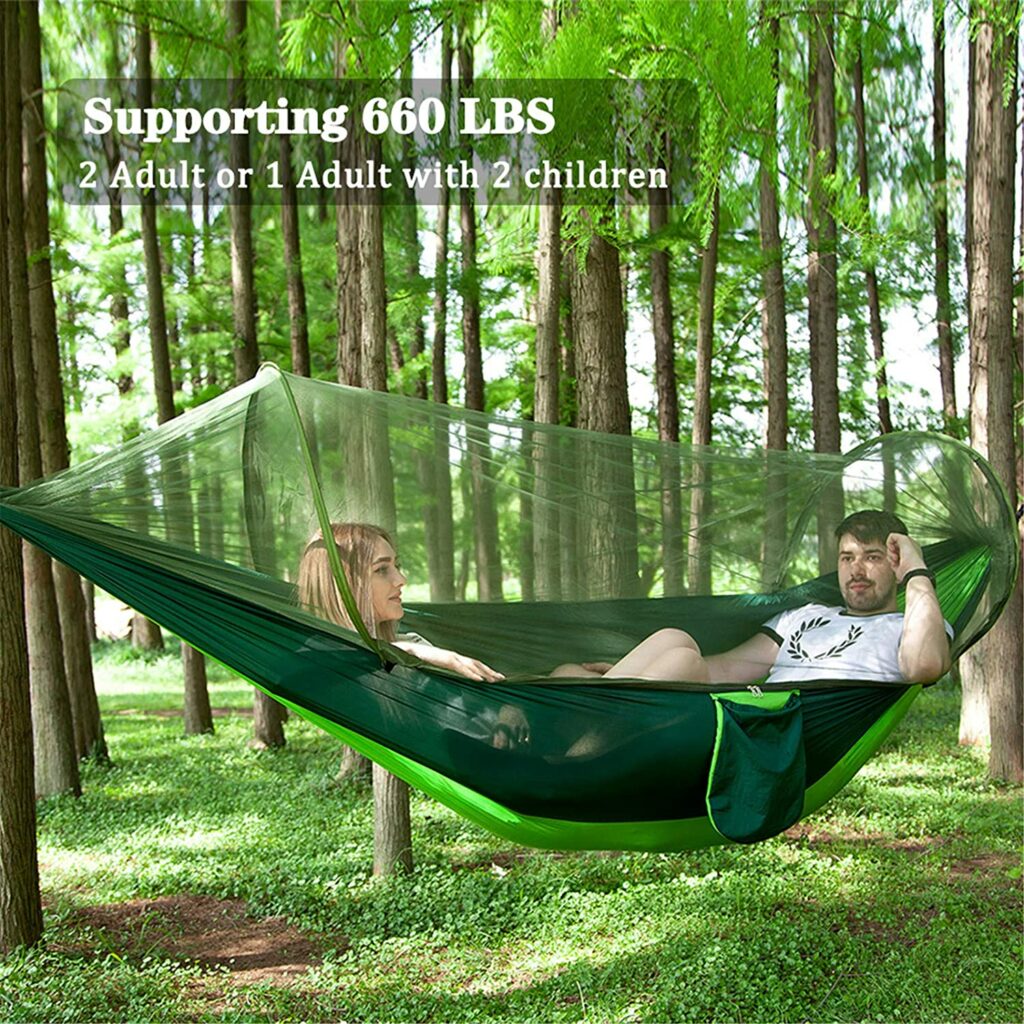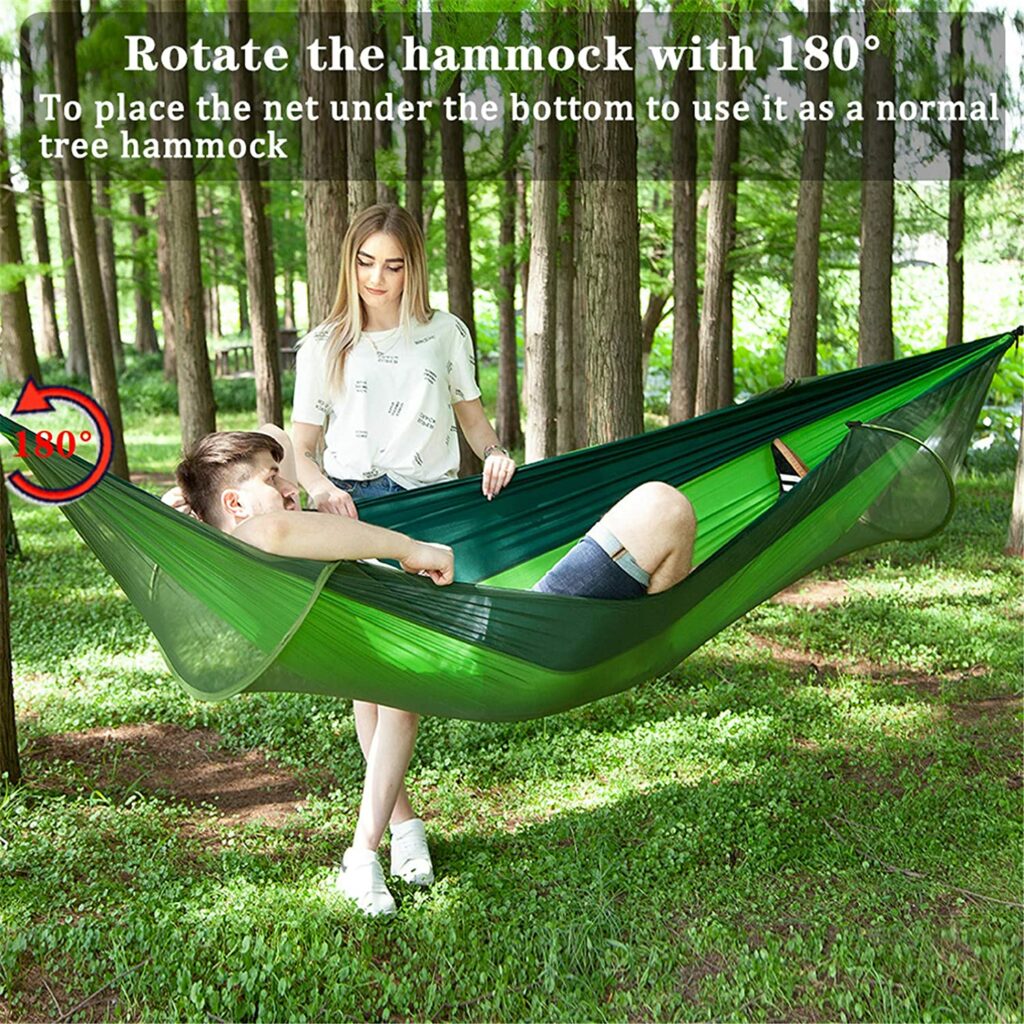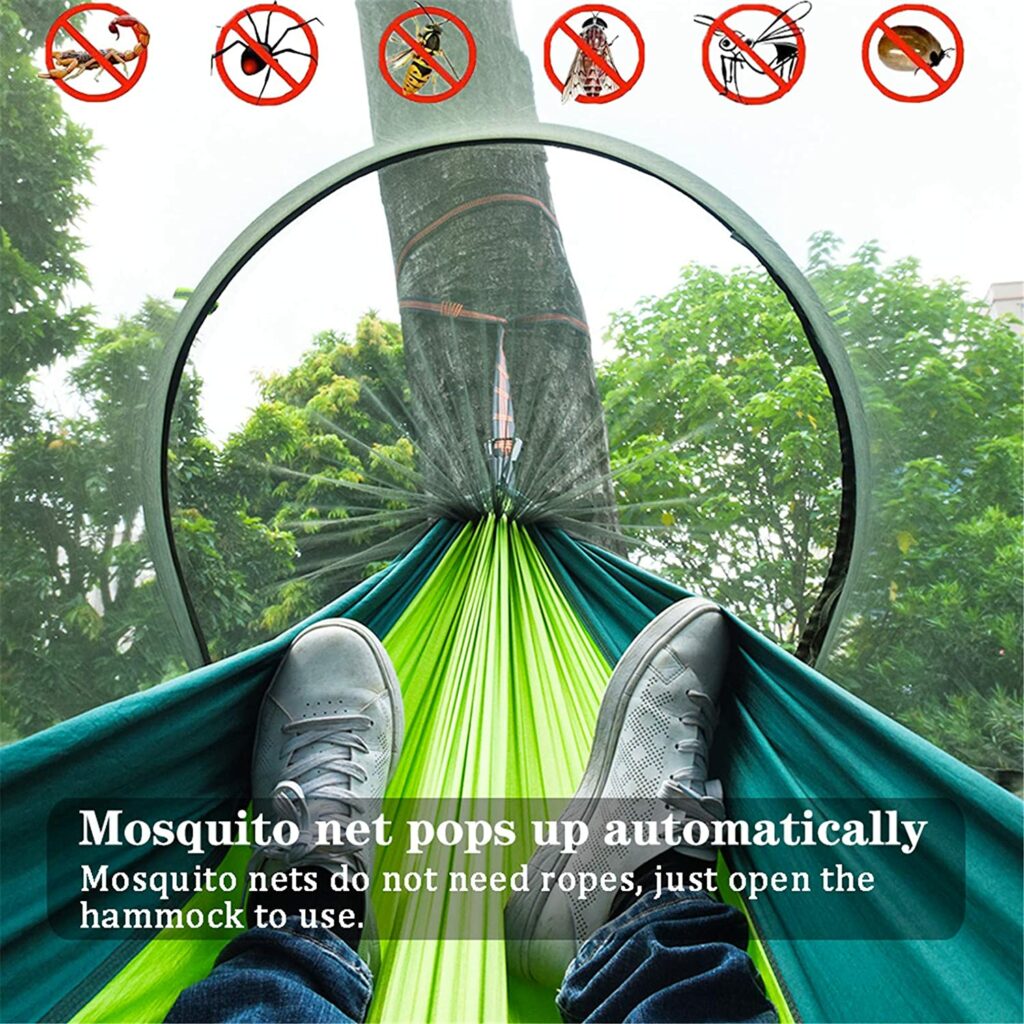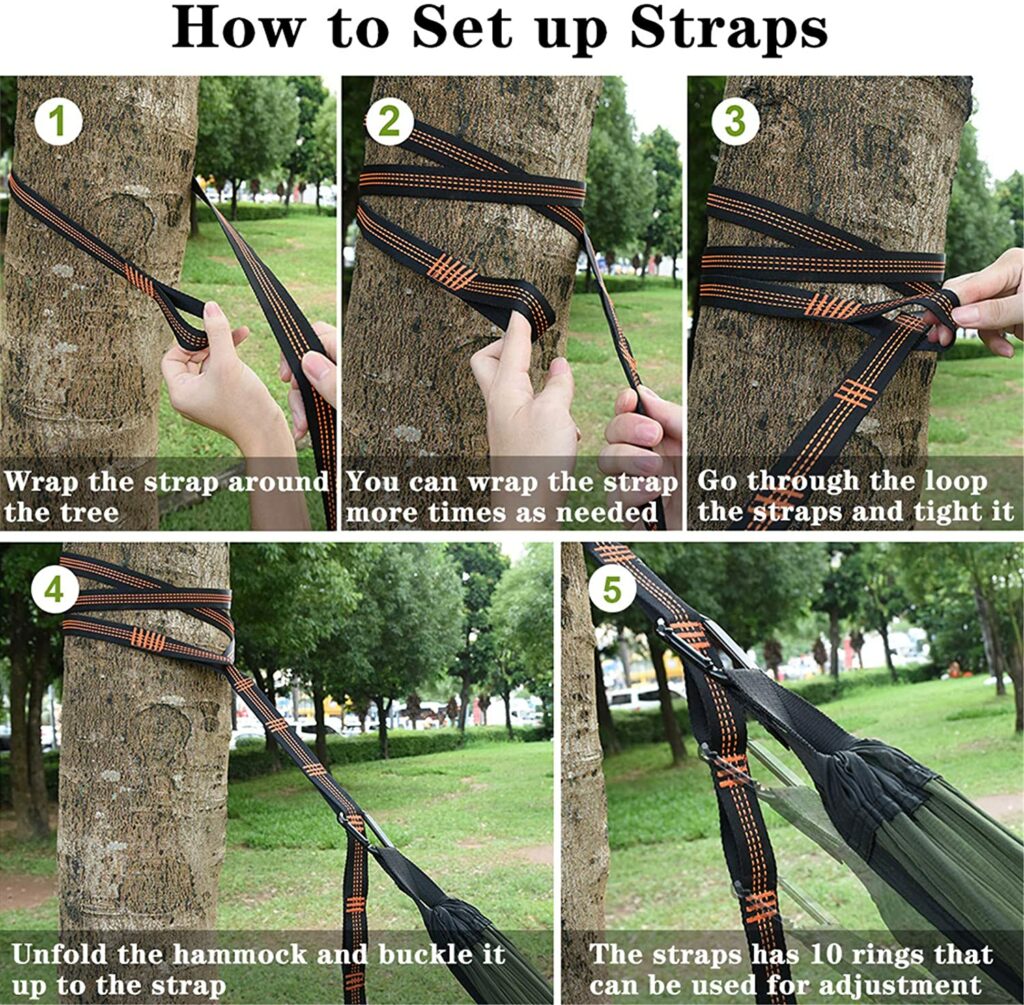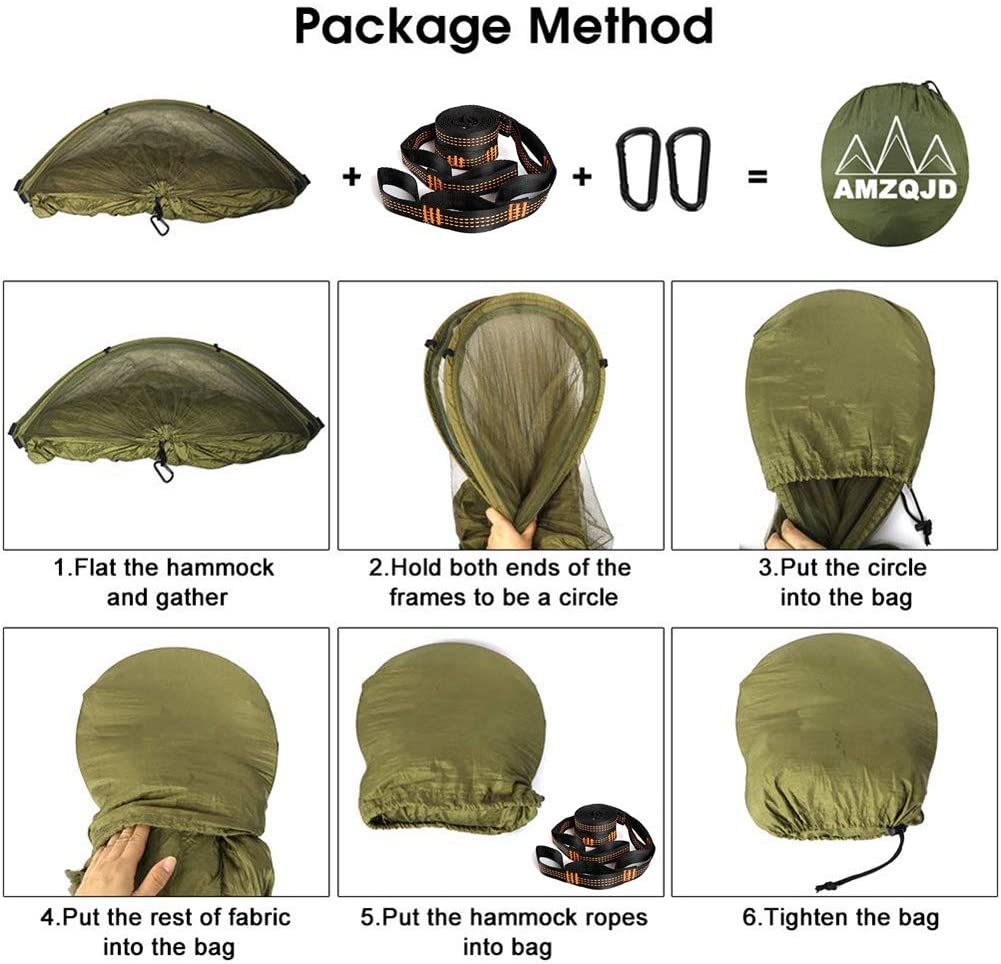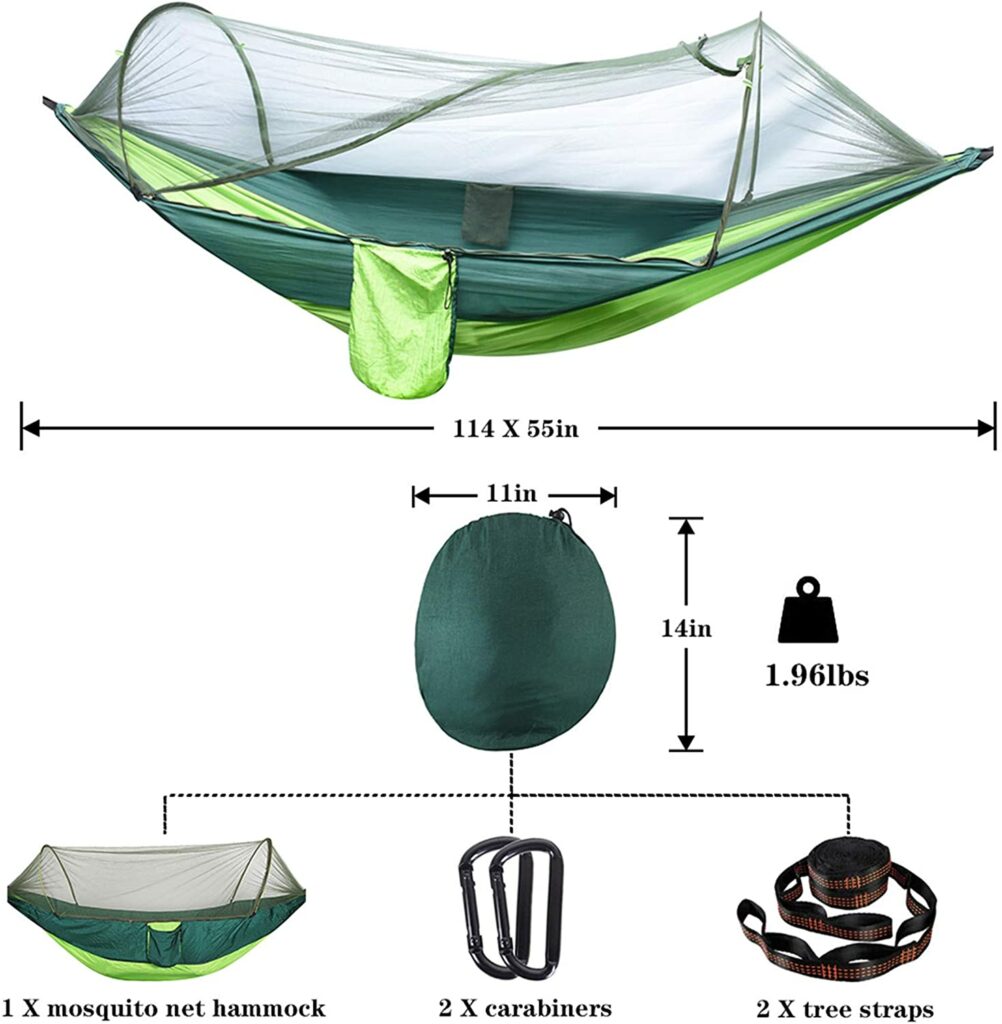 Outdoor Travel Camping Hammock with Automatic Pop-up Mosquito/Bug Net
Nowadays people tend to go outdoors or parks to enjoy nature, simply for exercise, relaxing or gathering. So what is the necessary item for going outdoors? It is believed that owning a hammock is important. Hammocks allow you to relax wherever you want without worrying about mosquitoes feasting on you. Since most hammocks are easy to fold, roll up, and carry everywhere, the HammBamm can be your ultimate partner in truly enjoying the outdoors.
Automatic Pop-up Mosquito Net Hammock
This HammBamm Tree hammock is without a doubt the most durable camping hammock. It's designed for long-term use on trekking expeditions or for people who want to live in the woods or backpacking for a while. It is super comfortable and tough.
Ultra Lightweight Hiking Hammock
This lightweight camping hammock is great for backpacking, hiking, climbing, and trekking as it adds hardly any weight to your travel backpack.
Multifunctional 3-IN-1 Hammock
Hamaca multifuncional 3 en 1
Hammocks with Mosquito Netting

The hammock mosquito net keeps out all the bugs and mosquitoes! And it is breathable and provides ventilation. The breathable material makes you feel comfortable in the nature, sleep well at night.

Classic Tree Hammock

When you don't need the mosquito net, please rotate the hammock with 180° to place the mosquito net under the bottom to use it as a normal tree hammock.

Hammock Tent

It can act as a tent for in an without tree support, but because the fabric is not waterproof, it must be used on dry ground or grass.
Parachute Nylon and two-way zipper

We use breathable, high tensile, 100% 210T parachute nylon with triple stitch edge seams to create a durable hammock that won't harm your skin. This quality hammock supports a maximum capacity of 660 lb, Only one magazine size after storage, weighs only 1.96 lb. Super-lightweight, ultra-solid and portable.

Extremely Easy to Install

Hammock with automatic pop-up mosquito net design is very easy to set up even for beginners! Each tree strap 10 feet long with 10+1 loops, easily locking the carabiners to any loops. It only takes a one minute to arrange and enjoy your trip and camping.At the same time, no scratch or damage will be caused to the tree.

Two Storage Bags

This portable hammock has 2 bags for storage. One is inside the hammock for small articles storage, such as smartphone. Another is for hammock storage when not in use, Or beverages, glasses, book, flashlight when in use.