Hate waking up with a random part of your body itching from Mosquito bites? This Net is for you!

Give yourself and your loved ones the best protection from those pesky mosquitoes. Take it outside or leave it in your home. Avoid horrific red swelling welts and sleep in peace. Enjoy picnics and don't worry about spraying harmful insecticides that could affect you or your loved ones. Get a good night's sleep without mosquito bites on your skin!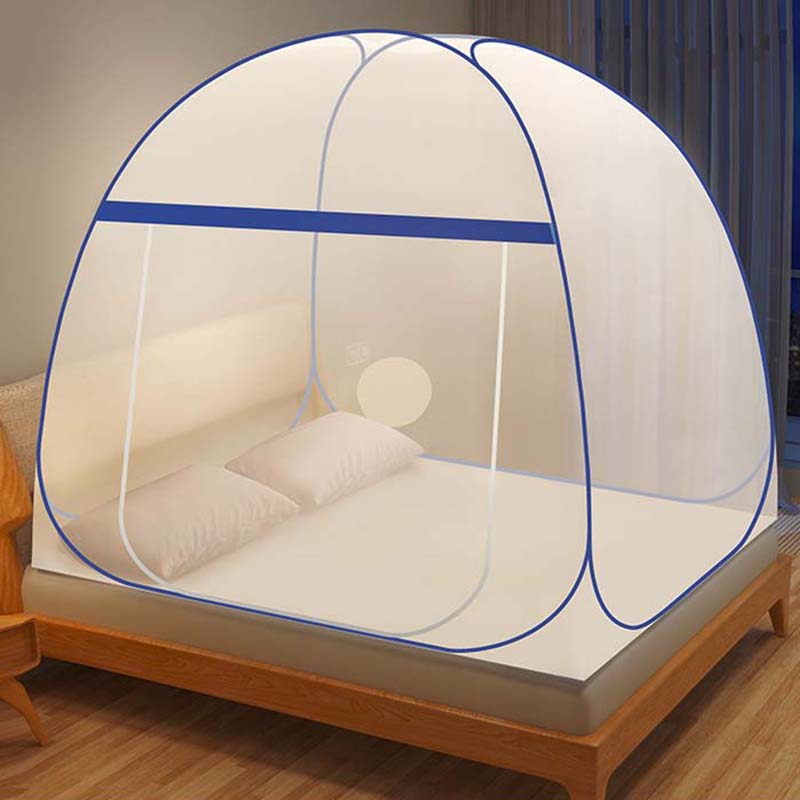 Made of polyester fiber with elastic steel wire, this BodeCove does not rust, folds, and does not deform. The breathable mesh pop-up mosquito net has 300 holes per in2 to offer an overall protection for your family. The BodeCove helps keep flies away from your skin. The bottom also includes sturdy netting that helps prevent kids and babies from falling off the bed.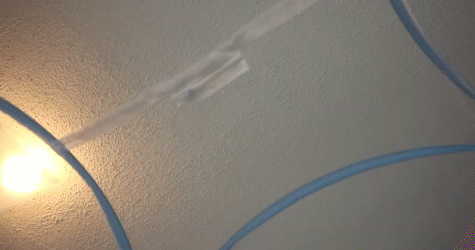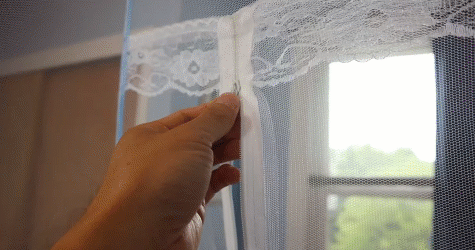 Features
The mosquito net size comes in different variants. It's big enough for 2 adults to sleep inside, perfect for queen and king size bed. Also works for a regular child's bed.
High Quality Special Design
The BodeCove comes with a zipped door that ensures your safety while you're sleeping. The bottom part is entirely netted, and fully enclosed, so it can prevent baby falling off the bed. This efficient design helps prevent mosquitoes from feasting on you.
The BodeCove is made from 100% polyester, and cotton mesh. The foundations are made from high elastic steel wire that supports 720-degree free bending. On the outside, a beautiful lace accent is added.
Perfect Installfoldable & Portable
Easy to Pop-Up and Fold. The tent can be washed by hand in warm water and air dried easily. Best for home and travel use.
Pops up quickly – the net does not require special skills. The BodeCove is easy to install, fold down and wash.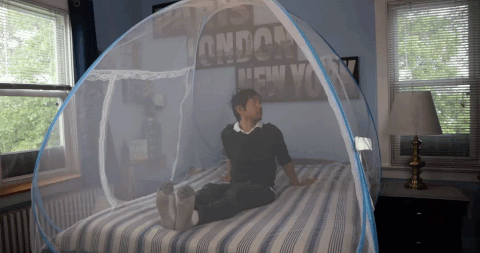 Rest on the patio
Perfect for backyard camping with no mosquitoes to bother you. You can carry the lounge chair on it, let the cool breeze flow through and you can see the beautiful sky full of stars.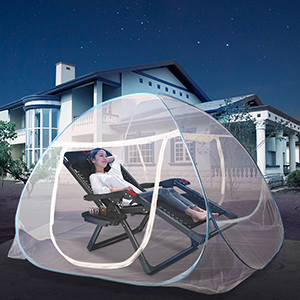 To sleep
Just put it on the bed, this mosquito net can keep your baby sleeping comfortable without disturbing mosquitoes.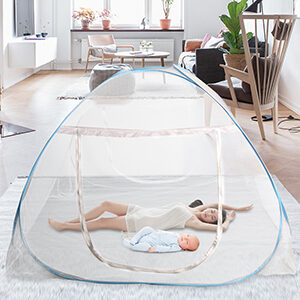 Specification
Type: Single-door
Applicable People: Universal
Age Group: Adults
Feature: Folded
Material: Polyester / Cotton
Product name:Mosquito Nets For Summer, Home Outdoor Travel Camping
Application: Home,Outdoor,Camping,Travel
Size: 4 Sizes
Colour: Blue, Gray, Coffee, Green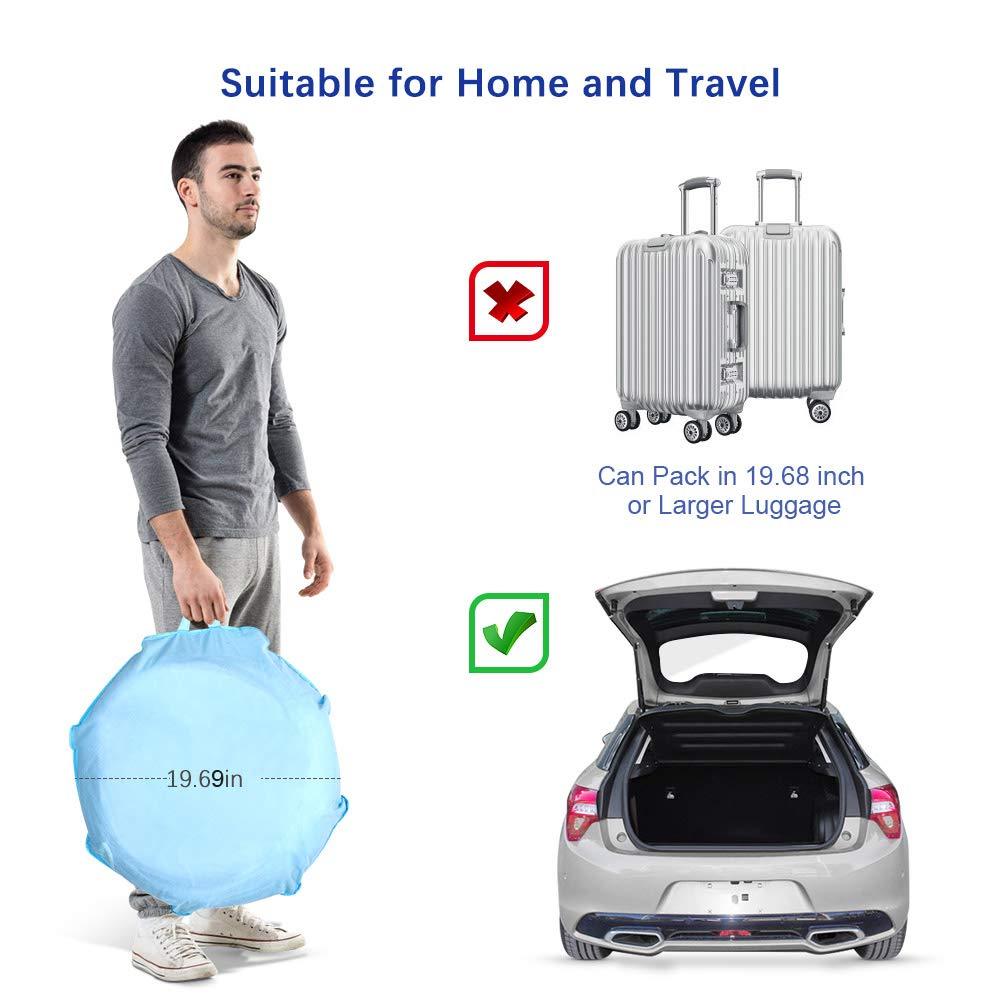 Size
1.0m :  about 190cm * 100cm * 100cm
1.2m :  about 192cm * 120cm * 145cm
1.5m :  about 195cm * 150cm * 150cm
1.8m :  about 195cm * 180cm * 150cm