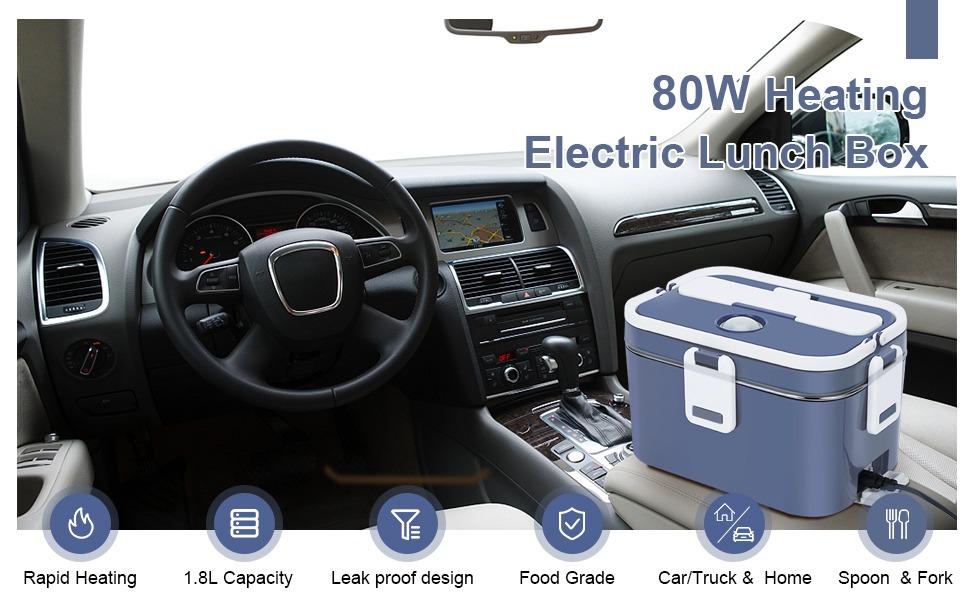 🌟 Hey There, Culinary Explorer! 🌟
Guess what? We've stumbled upon a little magic that's about to turn your meal times into a delightful adventure. Picture this: a bustling day, a hunger that seems to grow by the minute, and then, like a superhero swooping in, the CozyCube Electric Lunch Box comes to the rescue, bringing the comfort of a hot, home-cooked meal right to your fingertips. It's not just a lunch box; it's your personal culinary companion, ready to sprinkle a little joy on your meal times, wherever you are!
Now, let's take a moment to appreciate the genius that is the CozyCube. Imagine having a cozy little cube that not only stores your food but also warms it up to the perfect temperature, turning your lunch breaks into a mini feast that you look forward to. No more cold sandwiches, no more microwave queues, just pure, warm bliss at any time of the day. It's like having a little kitchen fairy who ensures you always have a comforting meal to look forward to, no matter how hectic your day gets.
But wait, there's more! The CozyCube is not just about functionality; it's about bringing style and convenience to your daily routine. With its sleek design and spacious 1.6L stainless steel container, it promises not just a meal, but an experience that is both satisfying and delightful. So, buckle up, food lover, because the CozyCube is here to transform your lunchtime into a culinary journey filled with warmth, joy, and a touch of magic!

Your Personal Chef on the Go!
Imagine having a personal chef that follows you around, ensuring you always have a hot, delicious meal wherever you are. With its dual voltage support, the CozyCube is just that, ready to serve you a comforting meal at home, in the office, or even during a road trip. It's like having a warm hug ready at any time, in the form of a meal!
Space Galore for Your Culinary Delights!
Say goodbye to the days of trying to cram a satisfying meal into a tiny container. The CozyCube offers a spacious 1.6L stainless steel container, ready to house your culinary delights with room to spare. It's like having a roomy kitchen where your food can lounge in style before gracing your palate!
Say No to Lunchtime Disasters!
We've all been there – a lunchbox mishap that turns your bag into a scene of a food spill disaster. Fear not, for the CozyCube comes with a leak-proof design that guards your meal like a knight in shining armor, ensuring a spill-free, stress-free lunchtime, every time!
Heat Up Your Mealtime Adventures!
Forget the microwave queues and the cold lunches of yesteryears. The CozyCube employs fast and efficient heating technology to bring your meals to the perfect temperature in no time. It's like having a little sun inside your lunchbox, warming your meals to perfection!
Cleaning Made Easy-Peasy!
Dreading the cleanup after enjoying a hearty meal? The CozyCube is here to lift that burden off your shoulders with its easy-to-clean design, featuring a removable stainless steel container that's dishwasher safe. It's like having a little helper who takes care of the mess while you bask in the post-meal bliss!
Carry Your Meals with Style and Ease!
Who says you can't enjoy a meal in style when on the move? The CozyCube, with its sleek design and portable structure, promises not just a meal, but a stylish dining experience wherever you go. It's like carrying a little piece of home with you, serving up comfort and warmth on demand!
Safety is Our Middle Name!
Rest easy knowing that your CozyCube is designed with safety at its core, featuring various safety measures to prevent overheating and ensure a safe dining experience. It's like having a vigilant guardian that watches over your meal, ensuring a safe and delightful dining experience!
A Little Extra for Your Dining Pleasure!
The CozyCube doesn't just stop at warming your meals; it goes the extra mile with a built-in cutlery compartment, adding a touch of convenience to your dining experience. It's like having a mini dining room that travels with you, complete with all the amenities for a delightful mealtime!
User-Friendly, Just Like a Best Friend!
Navigating the world of electric lunch boxes has never been easier, thanks to the CozyCube's user-friendly design, complete with a manual to guide you on your culinary journey. It's like having a friendly guide by your side, ensuring a smooth and enjoyable mealtime adventure!
Don't Miss Out on the CozyCube Revolution!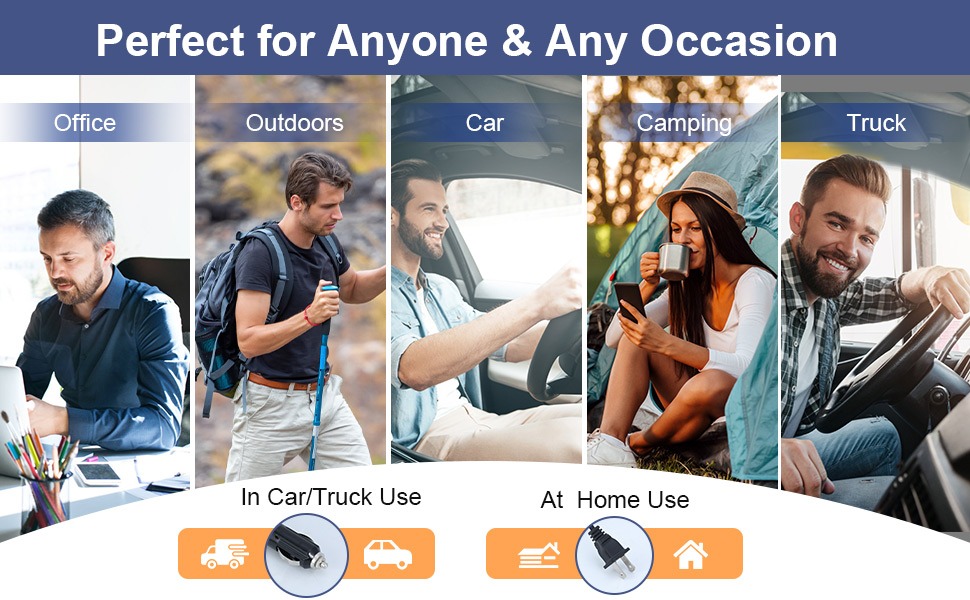 Hey there, fellow food lover! You've journeyed through the delightful world of the CozyCube Electric Lunch Box, and now it's time to make a decision that could revolutionize your meal times. Picture this: a world where you no longer have to settle for cold, uninspiring lunches. A world where you can enjoy a hot, home-cooked meal wherever your busy life takes you. It's not just a dream; it's a reality with CozyCube!
Now, we wouldn't want you to miss out on joining the CozyCube revolution, would we? So here's a little nudge from us: grab your CozyCube now and step into a world of culinary delight, wherever you are. Remember, a warm meal is not just about satisfying your hunger; it's about bringing a moment of joy into your busy day. So why wait? Make the smart choice today and elevate your mealtime experience with CozyCube. Your taste buds will thank you!
Tech Lovers, Feast Your Eyes on This!
Alright, tech enthusiasts, gather around because we're about to delve deep into the heart of the CozyCube, where technology meets culinary delight. Here's a quick tour of the technical specifications that make this lunch box a must-have for every busy individual:
Power: A robust 110V/12V dual voltage system, ready to heat your meal to perfection, whether at home or on the go.
Capacity: A generous 1.6L stainless steel container, offering ample space for a hearty and balanced meal.
Material: Crafted with premium materials, featuring a durable stainless steel container and a leak-proof sealing system for a mess-free experience.
Heating Technology: Advanced heating technology that ensures even and consistent warming, preserving the freshness and flavor of your meal.
Design: A sleek and modern design that is not only functional but also aesthetically pleasing, adding a touch of style to your mealtime.
Extras: Comes with a built-in cutlery compartment and a user manual, offering convenience and guidance for a delightful dining experience.
Safety Measures: Equipped with safety features to prevent overheating, ensuring a safe and enjoyable mealtime, every time.
So, gear up and get ready to join the CozyCube revolution, where technology meets convenience, and mealtime becomes a joyous occasion once again!