Time Is Always Well Spent Outdoors With The Cloud9 Waterproof UV Protect Sun Outdoor Shade Sail!
This is a versatile patio cover that lets you enjoy the beautiful weather outdoors. The Cloud9 Waterproof UV Protect Sun Outdoor Shade Sail can block 95% of the ultraviolet rays while allowing cooling air to circulate.
It reduces heat and glare to make you feel comfortable spending time outdoors even on the hottest days. Our shade sail is easy to install and can be mounted on any structure, building, or utility pole. They are multifunctional and perfect for gardens, play areas, backyard decks, and more.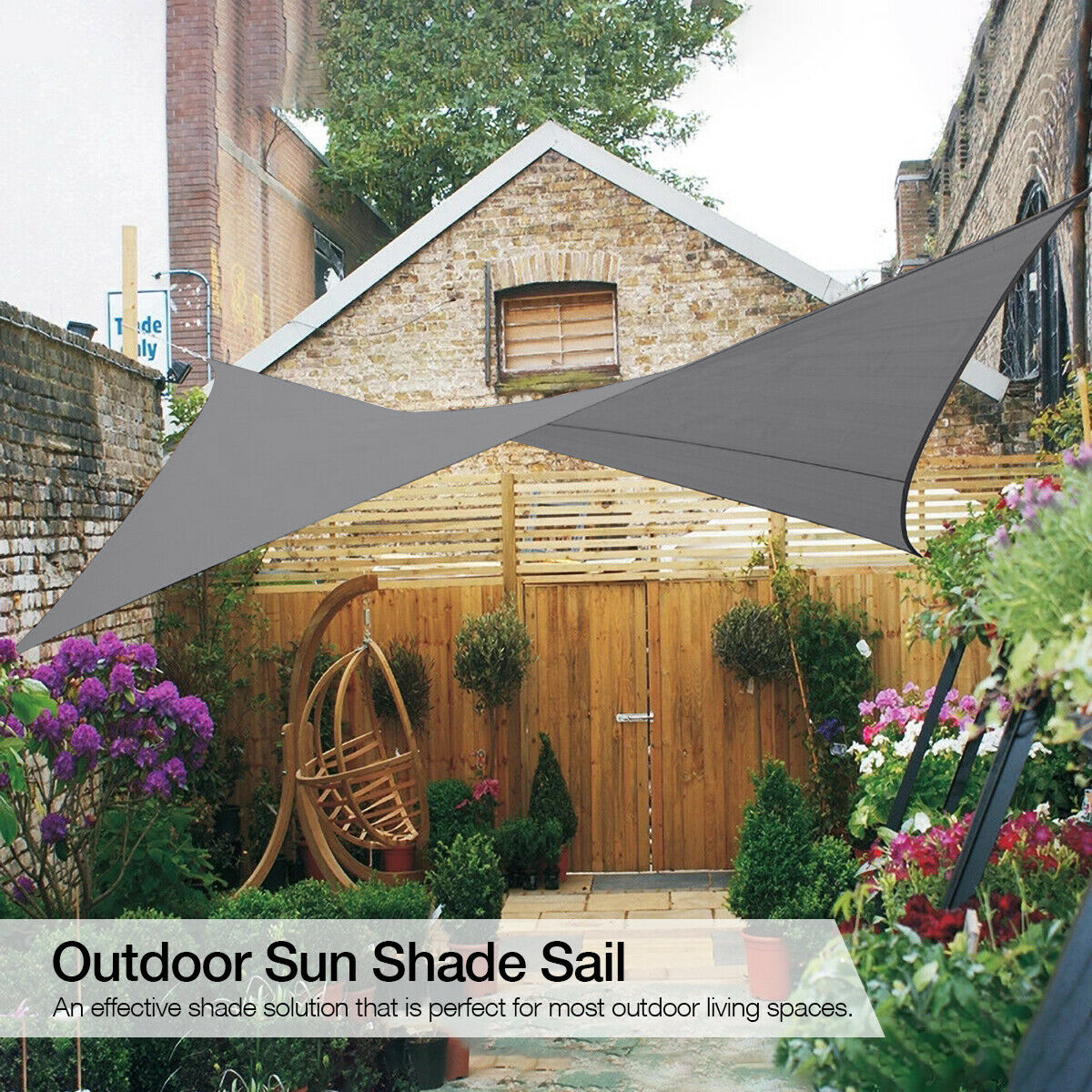 Product Features
Unique Curve Edge Design. Our shade sail has curves on each edge to set up tension through the sail. As the corners of the sail are tensioned, the edge curves try to straighten, in turn pulling the fabric tight. This design not only improves the pull strength but also effectively prevents the shade sail from drooping.
Provides Shade And Blocks UV Rays. Our shade sail will provide 80-85% shade and protect against up to 98% harmful UV rays. Enjoy privacy with a cool shaded environment on your patio, lawn, garden, pool, pond, deck, kailyard, courtyard, backyard, dooryard, park, carport, pergola, sandbox, driveway, and other outdoor areas.
How To Measure The Cloud9 Waterproof UV Protect Sun Outdoor Shade Sail For Successful Installation
Measurement is taken from one D-ring to another. Leave 1.5 – 2 feet allowance for connecting ropes or our shade sail hardware kits to the shade sail D ring. (Ropes or hardware are sold separately.)
*Please note that shade cloth is a material that can shrink. Expect a size adjustment of +-6 inches for each side.
Specifications
Rectangular: 2*3m
Color: Terracotta Gray
Weight: 160g
Features: Anti-UV, Withstands 600mm Water Pressure
Package Inclusions
1 x Shade Sail
4 × 1.5m Rope
4 × D Ring (attached to the product)