You Don't Need To Travel Far To Enjoy The Great Outdoors With Our Days Daze Waterproof Sun Shade Sail!
The Days Daze Waterproof Sun Shade Sail With UV Block decorates your courtyard, terrace, or swimming pool while keeping it shaded for you to enjoy time outside. It also blocks sunlight but still allows a cool breeze to pass through, creating a cool and comfortable environment with 98% UV protection.
Product Features
Healthy Fun Under The Sun. Blocking over 98% of harmful UV rays, our sun shade sail provides cool shade for you, family, and friends when enjoying time outdoors.
Made With Premium Quality Materials. Our sun shade sail has a Grade 4 European standard colorfastness and Grade 304 stainless steel D rings at each corner.
Easy To Install, Take Down, And Clean. We used 100% polyester fabric with PU coated (160 gsm) with a waterproof index of up to 2000. It's machine washable at 30 degrees Celsius.
Secure Fixtures. Each shade sail comes with 2m nylon rope per corner (i.e. 3 ropes for triangle; 4 for square and rectangle). Sails need to be installed at an angle to ensure rainwater runs off and retightened periodically.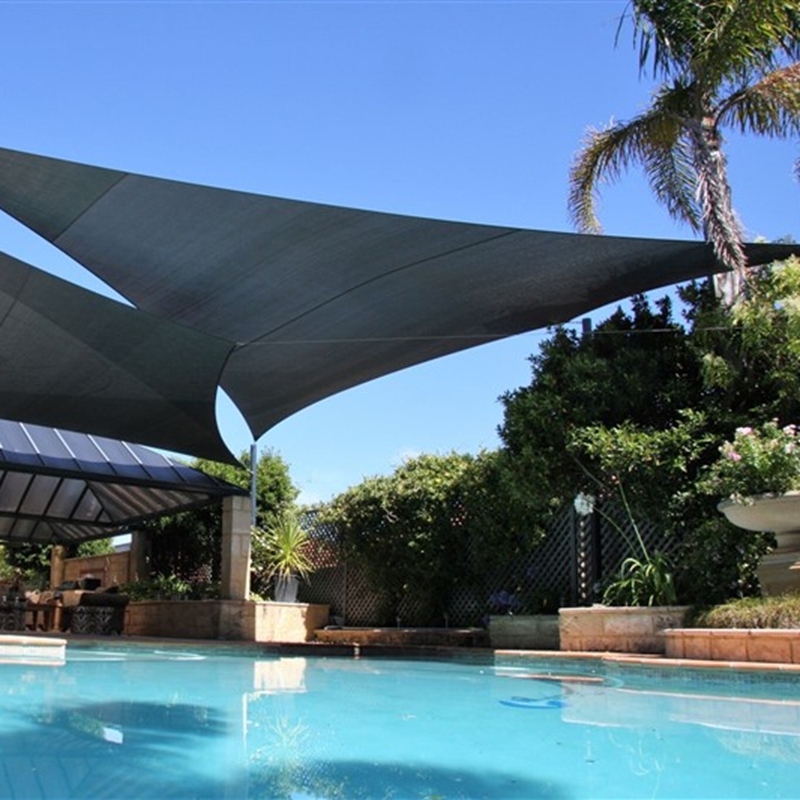 Product Specifications
Material: 100% polyester fabric with PU coated(160 gsm)
Water-Resistant Rating: IP65
UV Effectivity: 98% UV Block
Shape: Rectangle, Square, Triangle
4 Colors: Beige, Sand, Grey, Wine Red
9 Sizes: Rectangle (3x2m, 4x3m) / Square (2x2m, 3x3m, 3.6×3.6m) / Triangle (2x2x2m, 3x3x3m, 3.6×3.6×3.6m, 5x5x5m)
Note: There may be a seam running across for our sun shade sail. Your understanding is highly appreciated.
How To Install The Days Daze Waterproof Sun Shade Sail
It comes with a D-ring and wind ropes for you to be able to make connections to the house, trees, or other structures easily. If you want to strengthen the fixing, you can buy a set of hardware from our store.
From the opposite corners, assemble the proper length of wire rope with the thimble and clamp at the end. Attach the eye bolts to the house, trees, or other structures with a turnbuckle to tighten the span.
Once the four anchor points are established and installed, the shade sail is in the proper position and can conveniently be tightened to get the desired tension.
Package Inclusions
1 x Shade Sail
1 x Fixed Wind Rope