Your MOST TRUSTED TOOL When You're in A Jam!
Make unclogging and cleaning your toilet bowl less hassle with today's most reliable and best drain-cleaning tool—the Clog-Gi-Gone. Our design ensures you'll never have to worry about clogged toilets ever again—thanks to ancient wisdom and modern science.
With Clog-Gi-Gone…
▶ You don't need toxic chemicals to unclog your toilet
▶ Easy to use
▶ Uncloggs in just seconds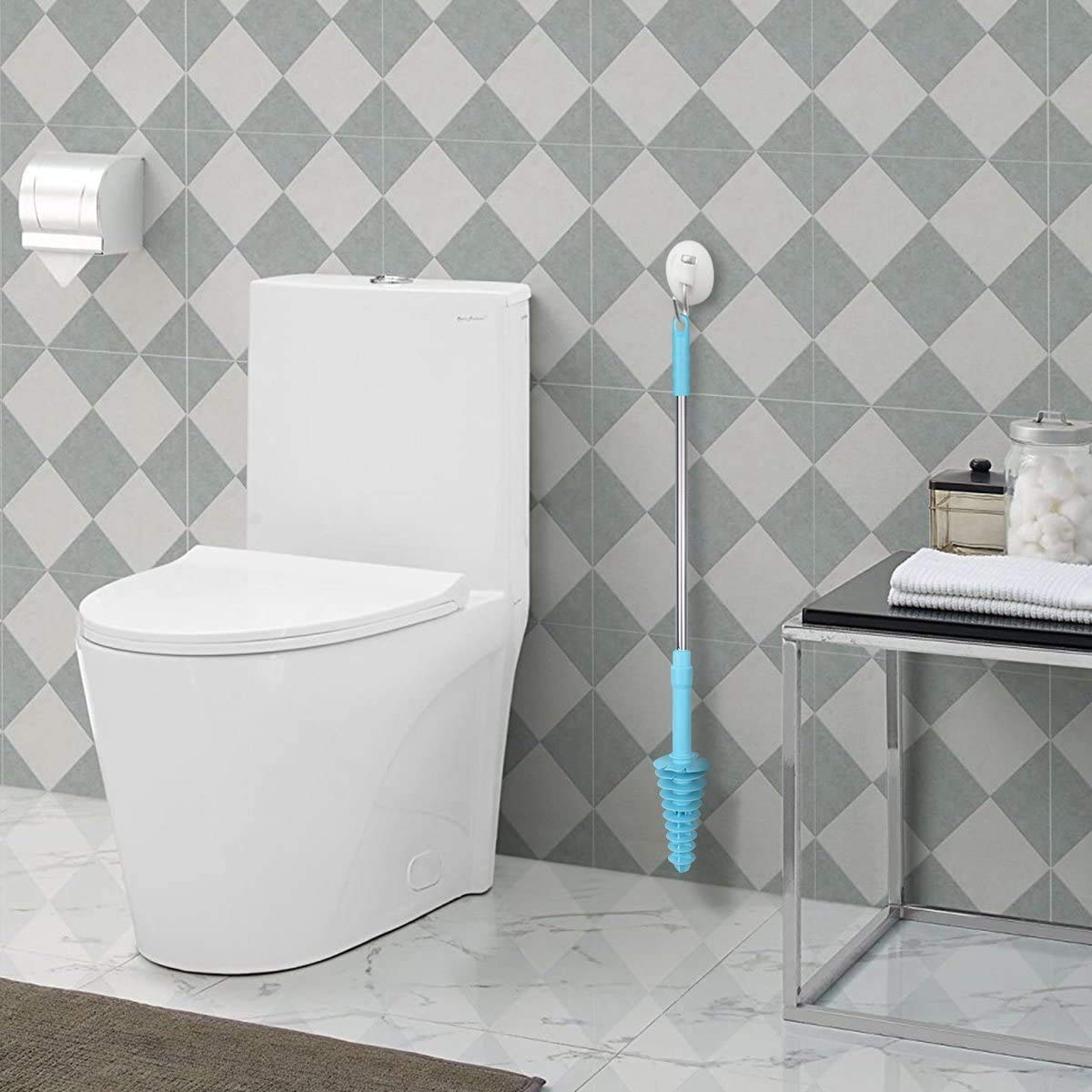 Features
Natural Material: The Clog-Gi-Gone uses ABS, TPR, and Stainless Steel to create the safest and most effective plunger on the market.
Easy To Use: Water impact toilet—direct push and pull out the toilet plunger.
Effectively Dredge and Clean: Our double role design allows you to dredge the toilet while cleaning the toilet wall and spiral design.
Comfortable Grip: Easy to force
Innovative Design: Our stainless steel handle is convenient and durable to use. The Clog-Gi-Gone is made with an ABS handle, wavy design, and anti-skidding and wearing features.
Accessible Storing: The Clog-Gi-Gone can be placed in a dry and hygienic storage area when not in use.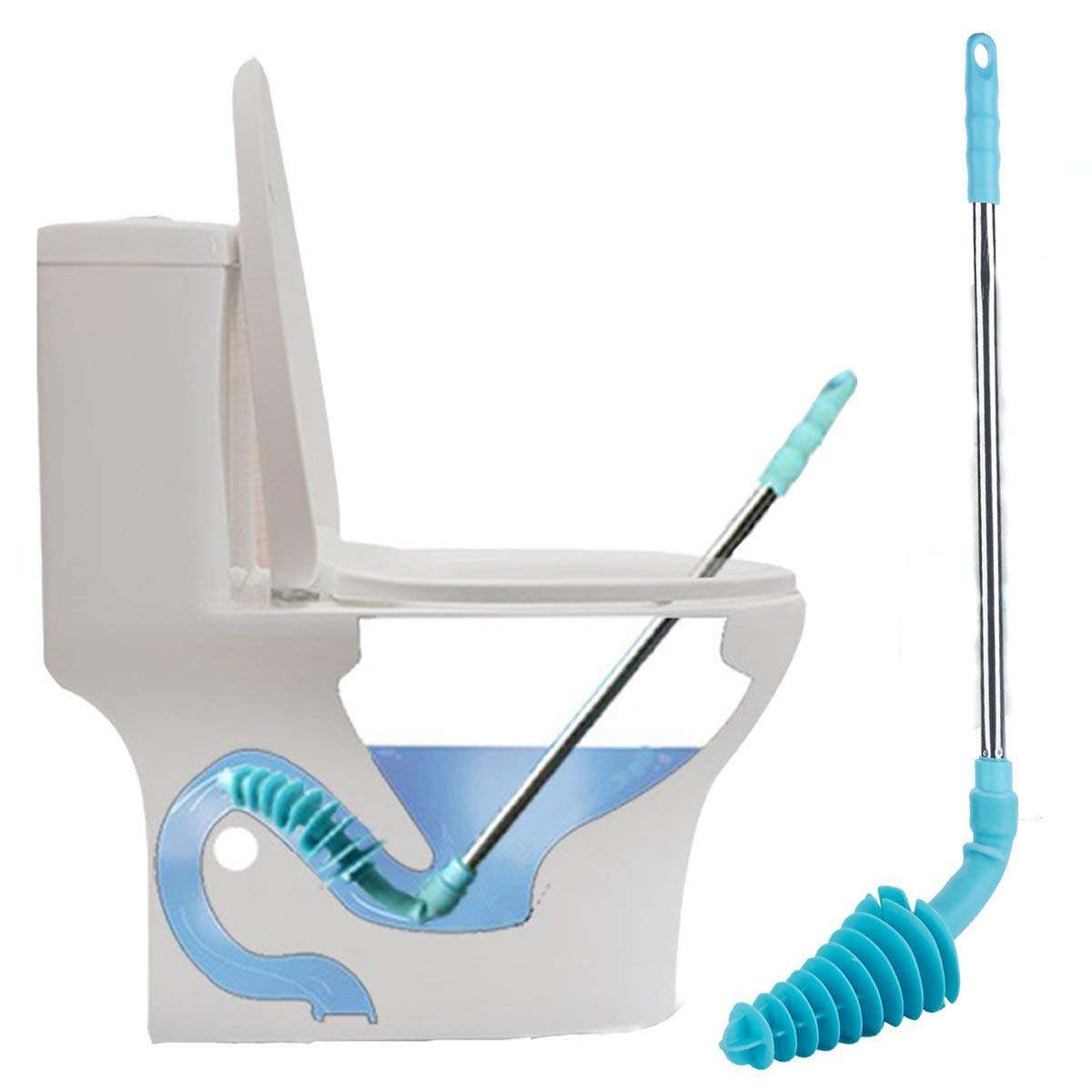 How to Use:
Be sure to stand as far back as you can and get the angle as flat as possible.
Put this plunger in the toilet hole and proceed to move it rapidly back.
Work process several times repeatedly until your toilet is unclogged.
Wash out the drain and clean the plunger.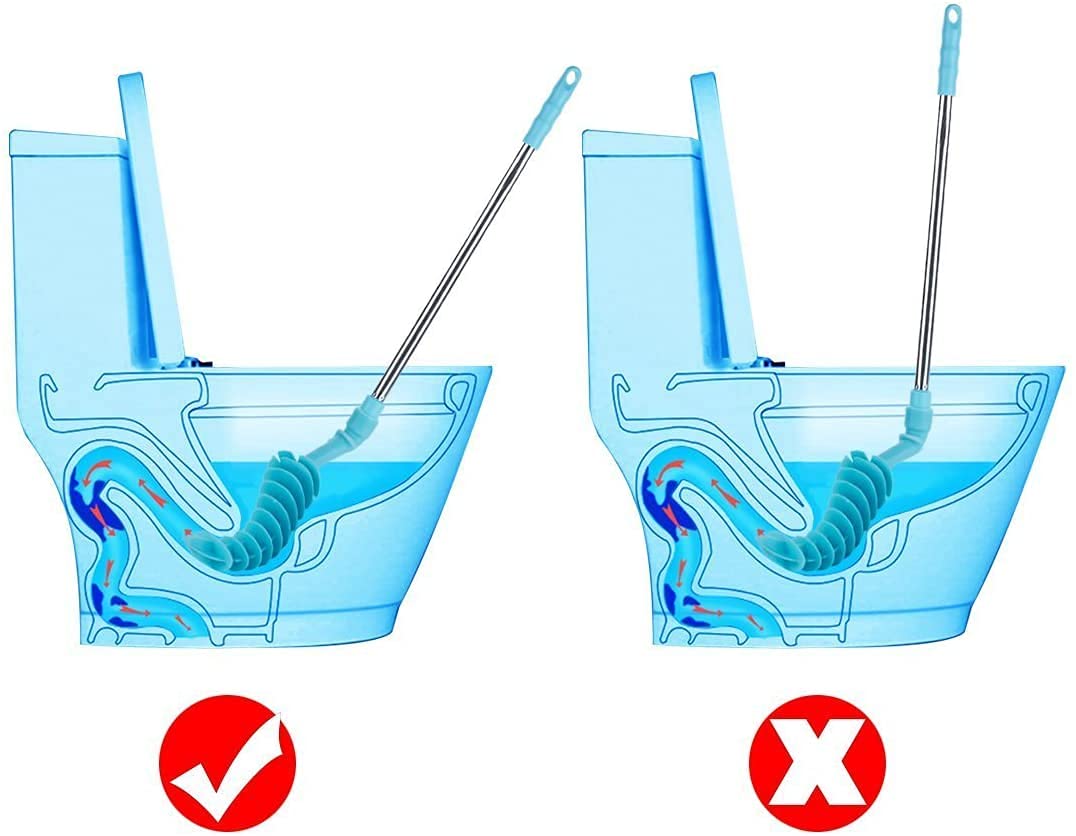 Specification:
Material: Plunger Head – ABS + Rubber, Handle – Stainless steel
Type: Siphon-Type Toilet
Size: Handle Length 28.34 IN, Diameter of the Plunger – 11.02* 3.14 Inches
Package Includes:
1x Toilet Plunger
1x Product Manual