No Fluff: This Cooling Pillow Will Give You The Best Sleep, Everytime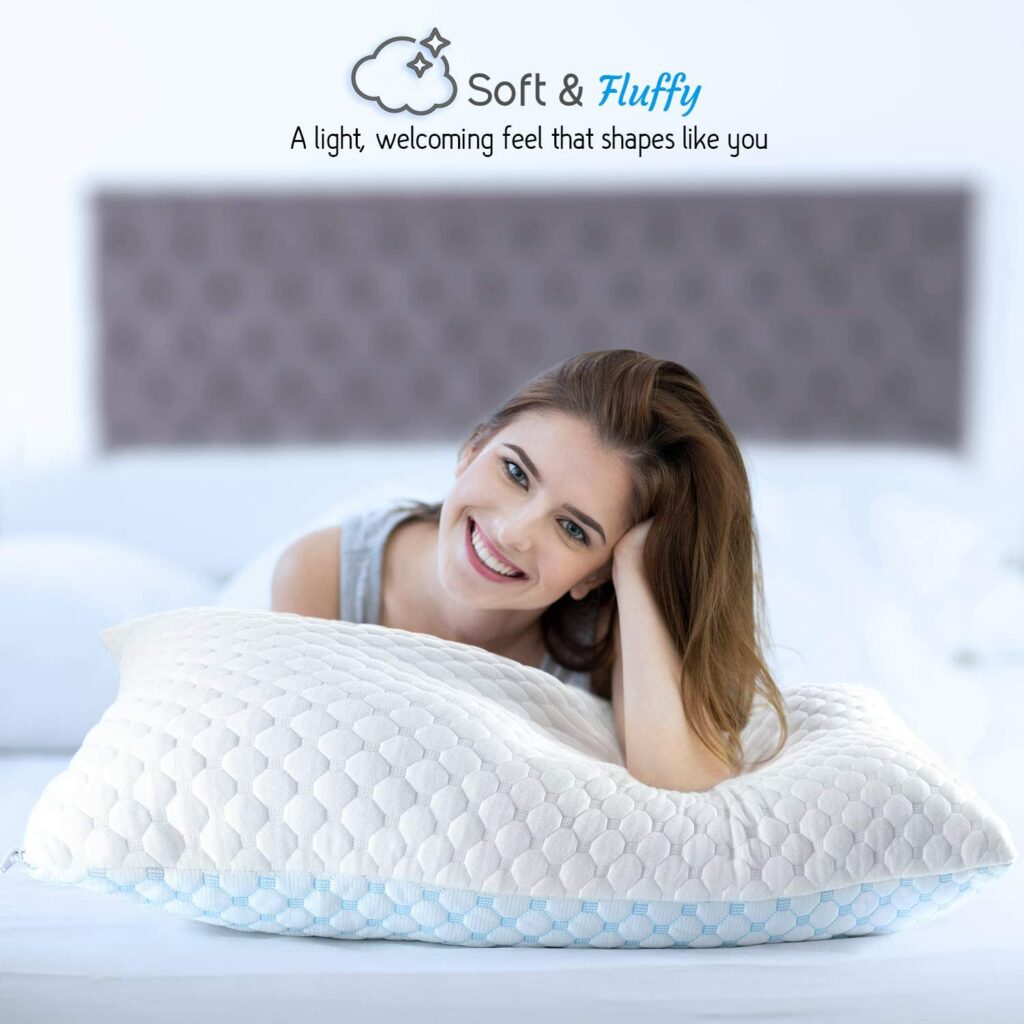 An Uncomfortable Sleep Can Feel Worst Than Not Getting Sleep At All!
A slight discomfort can get in the way of getting a rejuvenating, refreshing rest. Sleeping issues like heat, skin irritations, funky pillows that feel weird on the head, and uneven pillows can easily knock you a bit sideways, leaving you cranky and dazed the morning after.
The BreezoFluff cooling pillow with memory foam and high-performance cooling gel targets to eliminate any discomfort so you can enjoy a rest that empowers the body. This cooling pillow with advanced cooling technology can provide you with a better sleeping experience!
Why Choose BreezoFluff
It features the latest in cooling technology. Unlike regular cooling pillows, the BreezoFluff uses cooling gels to keep the pillows cool for a longer time. This latest in cooling technology retains coolness even during hot and humid weather.
It's made from silky ice fabric to help you feel comfort at the first touch. If you want a soft, fluffy sensation to lull you to sleep, the BreezoFluff is for you. The silky ice fabric transports you into breezy dreamlands!
The pillow uses smooth bamboo rayon that is ultra soft on the skin. The last thing you would worry about is irritated skin. The bamboo rayon fabric ensures comfort is felt all throughout the night.
BreezoFluff is made with memory foam to ensure you get comfort all over. Sink into the ultimate comfort with the memory foam of the BreezoFluff. You get total support without the discomfort.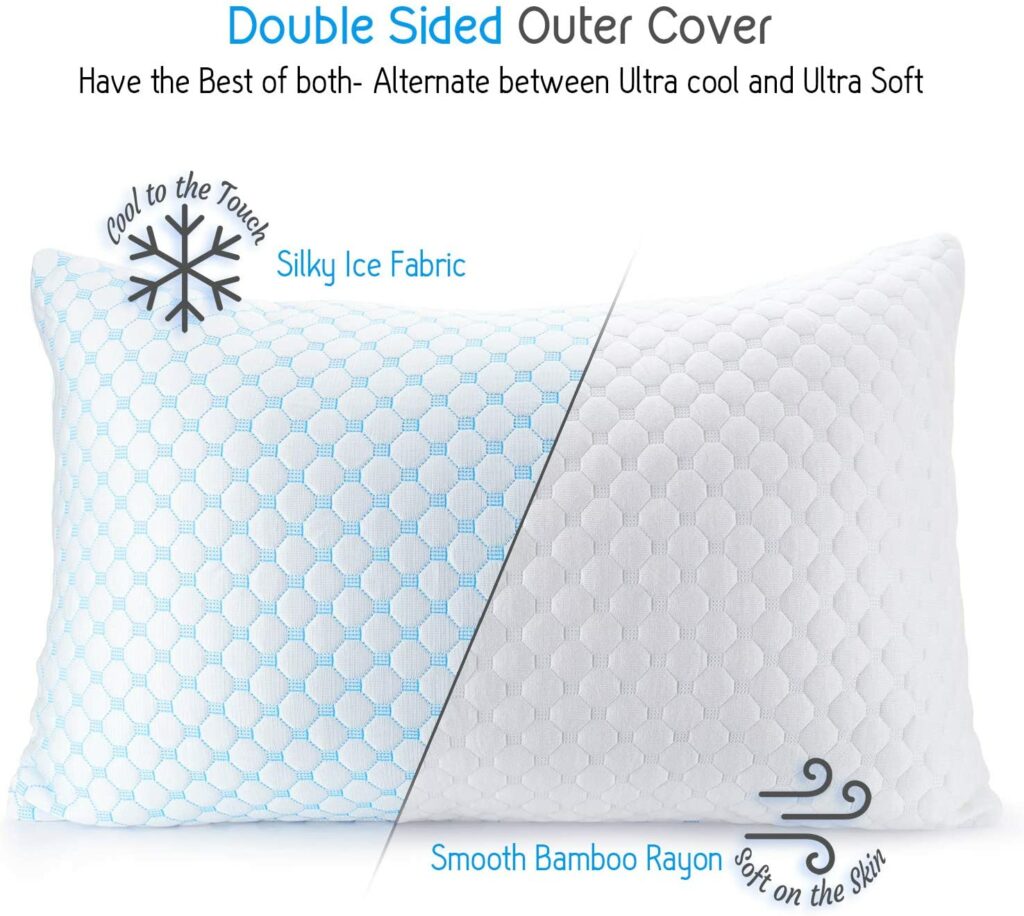 BreezoFluff Features
😴 Made with soft bamboo silk and ice silk fabric for breathability and comfort. Achieve a more relaxing and deeper sleep with the BreezoFluff. The pillow comes with soft bamboo silk known for its ultra-soft feel, the last thing you'll ever worry about is your skin getting irritated. The pillow also comes with ice silk fabric to help you feel cooler for a long, long time.
😴 Comes with the latest gel cooling 24-hour cool technology. The BreezoFluff features a 24-hour cooling gel technology that retains the cold sensations for up to 24 hours. You can sleep peacefully knowing even the heat of your surroundings can't get in the way!
😴 Get cooling sensations on both sides of the pillow. Now, you can get not one but two sides. Switch to the other side if you want to feel refreshed anew.
😴 Includes memory foam for total support. The memory foam of the BreezoFluff hugs your structure like no other. Each nook and cranny of your upper body – shoulders, neck, head, and upper back – is supported so you won't be waking up with a sore, painful back.
😴 Easy to maintain, a breeze to clean! The machine-washable pillow is also moisture and dust wicking!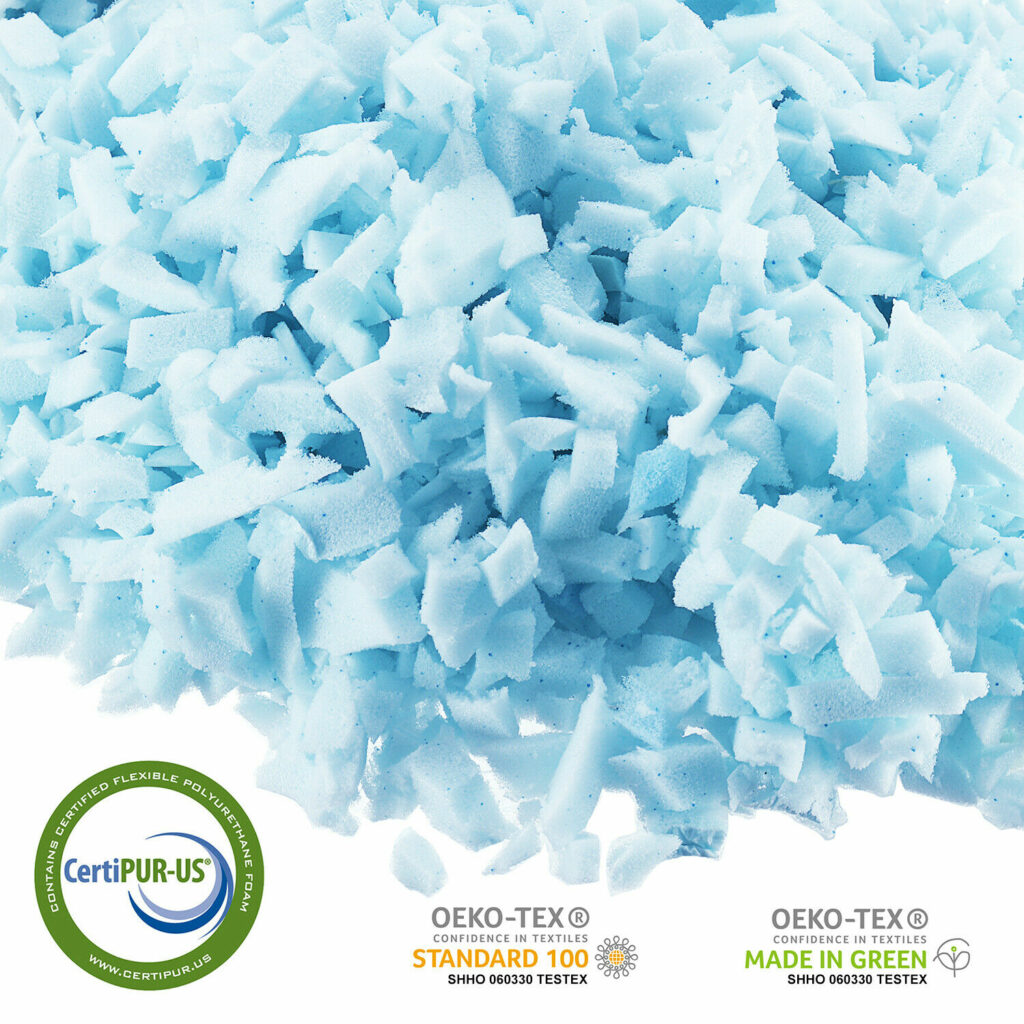 Specifications
Brand: Nestl Bedding

Color: White

Quantity: 1

Size: 3 Sizes Available

Material: Cooling Memory Foam
Cooling Pillow Dimensions:
Queen Size: 18" x 26"
King Size: 18" x 36″
Toddler Size: 13" x 18"